What do you get a boy for his baptism
WhatToGetMy Instructional Article
You have been invited to a baptism for a boy which will be one of the most special days for both the parents as well as the little boy to have in their lives. It is a wonderful and sacred occasion as it is to commemorate the beginning of his journey with God. To figure out what do you get a boy for his baptism will depend on what type of gift you are looking for. 
The type of baptism gifts that you could be looking for could be any of the following:
Traditional Gifts.

Religious Gifts.

Personalized Gifts.

Sentimental Gifts.

Practical Gifts.

Fun Gifts.

Gift Baskets.

Gifts from Godparents to Godchild.
It is a huge honor to be invited to a baptism.You are considered to be someone who means a lot to the parents of the boy being baptized. So it is a good idea to know what is expected of you and what you can expect at the baptism.
What is expected of you at a baptism or christening?
If you have never attended a baptism before, to help you feel more comfortable while attending this special event,
Here are a few tips:
Dress Respectfully
When choosing what to wear to a baptism and if your invitation has not specified the dress code, keep in mind that most baptisms take place in a church. You will want to be respectful and dress as you would wear to go to any other special occasion, like a wedding.
Don't arrive late
There is nothing more distracting than guests arriving late to the church as they disturb everyone around them as well as the Baptism service. It is very important to arrive on time for this very important and sacred event. Try to arrive at least fifteen minutes before the time so that you have time to find your seat and settle down.
Participation
If you are not religious or from the same church, you will not be expected to take part in the service but it will be respectful if you stand when requested to stand and sing along with the hymns.
What to expect at a baptism or christening
If you have never been to a baptism before now, it will be helpful to know a little about what to expect during the event.  
A Baptism is a Christian tradition and ritual that is performed on infants or young children, which is also sometimes called a Christening and usually takes about 20 – 30 minutes. It is a formal event during which a child receives his Christian name and is baptized into the "faith" through either pouring or sprinkling water over the child's head. 
During the ceremony, the parents and godparents vow to be a good influence on the child by bringing them up in the Christian faith. The minister or priest will also sign a baptismal certificate with the time and date of the baptism and give it to the parents as a memento.
Once the baptism or christening ceremony is complete, most parents will usually have a reception at their home to celebrate the occasion with friends and family. This is also the time you would usually present your gift.
You have learned what to expect and what is expected of you at a baptism and all that is left now is coming up with Christening gift ideas for baby boy.
Giving Gifts
When trying to come up with ideas as to what to get a boy for his baptism. Here are a few things to remember:
Baptism gifts are gifts that will help to commemorate the boy's special day 

They will be gifts that he will keep for years to come. 

The godparents and close family members of the boy will traditionally give religious-themed gifts such as a bible, prayer book, or a Cross.

Silver items are the traditional gift that represents a wish for prosperity.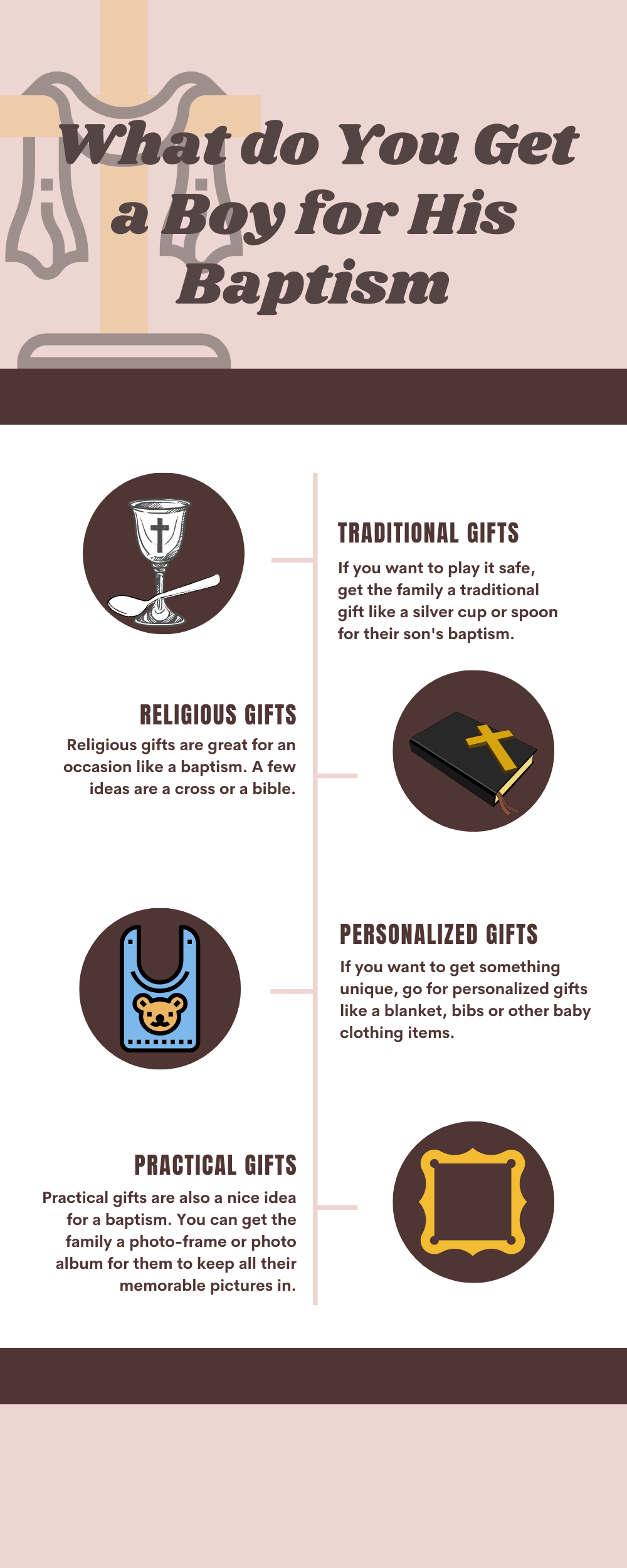 Source Link: https://whattogetmy.com/what-do-you-get-a-boy-for-his-baptism/
Traditional Gifts
If you are thinking of getting an appropriate gift for baptism that is traditional at the same time then you should go for a silver item. Traditionally this gift of silver would be an engraved silver spoon which is inscribed with the name of the boy and the date of the baptism. This is where the phrase "born with a silver spoon in mouth" originated from. Today there are many different silver items can be given as a gift, such as:
A silver cup

A silver spoon

A silver Photo Frame

A silver keepsake box

A silver certificate holder

A stainless steel baby rattle
Religious Gifts
Baptisms are considered one of the most important religious ceremonies in a young Christian's life as it represents a child being received into the church. Giving religious themed items make great baptism gifts. 
It is advisable to check with the boy's parents before you purchase a religious gift because the parents and godparents traditionally give specific religious gifts.
There are many gifts you can give a boy for his baptism that are religious gifts, some of the popular items are:
A baby's first Bible
A Baby's First Bible is the perfect gift to give a boy for his baptism as it is an introduction to the Bible and will take him on a journey from the creation through to the resurrection.
My Baptism Book
My Baptism Book makes a great gift as it includes prayers that are easy to remember so that they can say them at bedtime and with very simply expressed statements of Christian belief that are appropriate for the young children.
Crosses
Crosses are one of the main Christian symbols and are also the most popular religious gift that is given as a baptism gift. Crosses can be personalized with the name, date, and location of a boy's baptism as well as an inspirational bible verse. They make the perfect gift as it will be a reminder of his special day that he will keep for the rest of his life.
A Wall Plaque
Have a wall plaque engraved with the details of his baptism along with a biblical message or prayer for him. This message could be a great verse out of the bible or a verse that was used during his baptism.
Rosary beads
This is a beautiful religious baptism gift and by giving him rosary beads, it shows him that you care, love him and desire only the best for him.
Religious-themed artwork
Religious-themed artwork makes a great addition to a boy's bedroom.
Religious water globes or musical boxes
These musical type ornaments play religious melodies when turned on. They come in many shapes and sizes and make a wonderful gift for babies and toddlers.
Personalized Gifts
Almost anything that you can think of can be personalized by either having the item engraved, printed or painted with the boy's name and the date of his baptism or with a personalized message or prayer of your choice. If you're thinking of getting beautiful personalized baptism gifts for boys then here is a list of the most popular ideas:
Plaques, 

Sterling silver baby rattles, 

Bibs and other items of clothing

Picture frames could have a photo of the boy from his baptism, a handprint or footprint.

Baby blankets.

Safekeeping boxes

Personalized Photo Cube with photos from their special day with their name and the date of their baptism on top.

Baby Blessings Jar can be filled with well-wishes, blessings, and kind sentiments from all the friends and family members attending the baptism.
Sentimental Baptism Gifts
If you are close to the boy that is being baptized, like an aunt, uncle or even a godparent, then a sentimental gift would make a perfect gift for his baptism. A sentimental gift would be something such as a family heirloom or something that has a special meaning to you that you would like to pass onto him as a gift.
If you are a creative person then another sentimental gift ideas would be to give him a handmade gift like:
A handmade rosary

Noah's Ark themed handmade bookends

A handmade quilt with embroidered messages or quotes

A handmade plaque
Practical Gifts
If you are looking for gift ideas for a boy's baptism that are practical, meaningful and can get used over and over again for many years to come. Some examples would be:
Picture Frames

Photo Albums

Soft Personalized blankets

Wall décor that can be hung above his crib or bed

Personalized pillow cases with a prayer or bible verse on it
Fun Baptism Gift
Although baptisms are important religious ceremonies, it does not mean that gifts you give them can't be any fun. Ideas for fun baptism gifts are:
Religious Board Games like:
Life of Christ

Solomon's Temple

The Bible Man Board Game

The Journeys of Paul

Walking to Jesus

Bible Scrabble

The Christian Game: Which Way?

Redemption – City of Bondage
Other Religious Books like:
Little Blue Truck's Springtime

When I Pray for You

God Bless You and Good Night (A God Bless Book)

 

The Jesus Storybook Bible: Every Story Whispers His Name

 

The Beginner's Bible: Timeless Children's Stories

The Action Bible

Jesus Calling: 365 Devotions For Kids
Books are always a great gift idea as they will help to teach him new things and help improve his reading skills. 
Additional fun baptism gift ideas would include music and art supplies for fun arts and craft activities that he would enjoy doing.
Gift Baskets
A gift basket is a great gift idea for a boy's baptism as you can fill the basket with a variety of small gifts. These gifts can be goodies just for the boy himself or for both him and his parents. They give you a chance to be creative and allow you to put anything in like blankets, stuffed teddy bears, a baby bible, a silver spoon, and even some homemade baked goodies.
Savings Bonds
Savings bonds make great gifts as they mature slowly and in a way force the parents of the boy to save. The longer they are left and are not cashed out, the more he will receive and on the day he does cash it out, he will appreciate how thoughtful you were when he was just a small boy.
Gift Ideas for Your Godchild
If you have been given the honor of being the little boy's godparents, it is important to know that you are among the most important people that will be at his baptism and will be a major part in his spiritual upbringing. Finding the perfect gift to give him for his baptism is one of the most important roles that you have as a godparent. Here are some ideas:
One of the most popular choices for godparents to give their godchild is the baptism outfit.

A personalized bible book cover and bible

A personalized cross to hang on his bedroom wall

A personalized wall plaque with an inspirational quote or bible verse on it

A personalized shell used for pouring the water during the ceremony

Angels are the most common baptism gift as they come in many different forms from plaques with biblical verses, pendants, bracelets, and stuffed toys to safekeeping boxes. 

Personalized cutlery for babies or kids. 

A personalized keepsake box
A baptism for a boy is a wonderful and sacred occasion as it is to commemorate the beginning of his journey with God. Giving a gift is a great way to show your appreciation of being invited to this special occasion.
To figure out what do you get a boy for his baptism you will need to decide first what type of gift you would like to give him and how close you are to the family. After you have decided on that you just have to choose on whether you want it personalized or not.
ESTIMATED TIME DESIGNING AND UPLOADING THIS ARTICLE
ESTIMATED TIME RESEARCHING AND WRITING THIS ARTICLE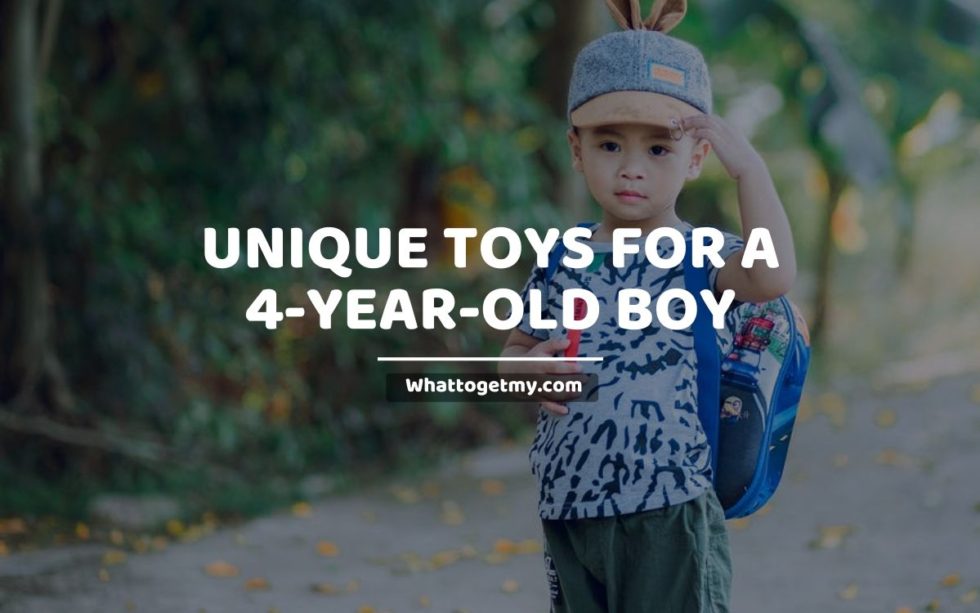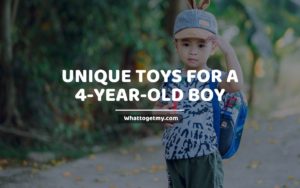 Unique Toys for a 4-Year-Old Boy
Toddlers are little adventurers who seek thrills and excitement. They are on the quest of discovering the world and nothing can stop them! You should encourage their curiosity and try to boost their creativity and imagination. The best way parents (and other family members and
Read More »