Your brother's graduation gift is important because it reflectst the relationship that you share with him. It also shows how proud of him you are for completing and graduating high school.
When deciding  what to get your brother for his graduation, you have to consider what he would like, and what he would find useful. You may ask him outright what he wants as a graduation gift or you may opt to surprise him, if you know him well enough.
Regardless, if you are looking for something sentimental, funny, or useful, here are a few ideas for high school graduation gifts  to help you find the best for your brother.
As an Amazon Associate we earn from qualifying purchases. We may earn a small commission for our endorsement, recommendation, testimonial and/or link to any products or services from this website. Thank you, your qualifying purchases help support our work in bringing you real daily gift ideas.
IDEAS FOR HIGH SCHOOL GRADUATION GIFTS
1. 

WRIST WATCH
What piece of accessory says high school graduate better than a Timex watch. This is the perfect high school graduation gift for him because it is an elegant piece and it will give him class.
Pros.
It is water-resistant

It has an adjustable strap

It is durable and sturdy

It has an indigo face that glows in the dark
Cons.
The straps, even adjustable, can be too big for people with either bigger or smaller wrists

It is lightweight

There was a product defect and some customers were unfortunate to get sent the defective products
Product Summary: This Timex watch comes in nine different colors to choose from. It has a quartz movement, a date window, Arabic numerals, and 24-hour military time indicated.
2. 

IPAD PRO
An iPad Pro is one of the best  gifts for high school graduates because it prepares them for the world they are going into which is mostly digital. The iPad has so many features that anyone can use depending on what they need it for and as such it is a great gift to give to a high school graduate to help them figure out what to do with their life and if they have a specific skill, it will help them hone it even more through practice and learning through the various online platforms.
Pros.
It has a long-lasting battery life of up to 10 hours

It has high-quality speakers and studio-quality microphones

It has a USB connector that can be used as a charging port and as an entry for other accessories

It can connect to other keyboards through Bluetooth and turn into a makeshift home computer
Cons.
It is not much of an upgrade from the previous versions therefore if your brother already has an iPad it may be wise to get him another gift instead of upgrading his old iPad.
Product Summary: This iPad Pro uses both wifi and cellular network connections. It uses face identification which makes it more secure and authentic especially when using Apple pay. It also has storage spaces between 512 GB to 1 TB and you can choose according to your preference.
3. 

T-SHIRT
You can never go wrong with a good old white T. Upgrade your brother's wardrobe by getting him these high-quality white T-shirts that he can wear with jeans or wear underneath his long-sleeved shirts when it gets cooler outside.
Pros.
They are machine-wash safe

They are durable

They are lightweight

They are soft and comfortable
Cons.
Some people may consider the length of the T-shirt's as too long compared to other brands

The sleeves may be too tight or small, it is advisable to buy a size up so the T-shirt can fit perfectly around the arms. Alternatively, constantly wearing the T-shirt has been proven to loosen the tightness around the arms
Product Summary: This pack of white T's comes in 6 and 12, you get to choose how many you want. You can also choose other colors apart from white – depending on what you think your brother may like. There are over four colors to choose from and you can mix them with each other.
4. 

PICTURE FRAME
A great high school graduation gift idea is collecting pictures of the highlights of your brother's high school career and framing them in this cool picture frame collage. We all know how hard it is to keep in touch with your high school friends after graduation – this gift will immortalize your brother's memories from high school with his closest friends and classmates.
Product Summary: This picture frame weighs 1.6 kgs and can be used to showcase a display of pictures or any other artwork. The seller has a 30-day return policy should you not be satisfied or pleased with their product in any way.
5. 

AMAZON GIFT CARD
An Amazon gift card is a great gift to give to anyone whom you are not sure what to get. It is a great gift to give to your brother who is just graduating high school because it will allow him  to get things that he wants that he may be too embarrassed to ask for or that may be too expensive for him to get on his own.
Pros.
The card has no expiration date

You can use the gift card on the Amazon App which makes it easy and convenient to use

The gift card comes in an amazing packaging

It is a unique gift to give to someone you care for
Cons.
There are no refunds or returns to items bought with a gift card

You will need to visit the Amazon website to check the balance on your gift card
Product Summary: There are seven designs that you can choose from. You can get up to $2,000 in the gift card.
6. 

ENGRAVED SWISS ARMY KNIFE
This is a good personalized high school graduation gift for high school boys who like hunting or camping. It is a Swiss Army Knife that you can engrave their name on or anything that is significant to you and them that defines the kind of relationship you share.
Product Summary: The knife comes with a pair of scissors, a blade file, a knife, a screwdriver, a corkscrew, and a bottle opener. You are allowed to choose a font to go with your customized message.
7. 

SONY HEADPHONES
One of the best high school graduation gifts for brothers from sisters is these Sony noise-canceling headphones. Teenagers love their loud music, what better way to let them enjoy it than through their very own headphones.
Disclaimer: Listening to loud music on headphones for too long can cause damage to a person's hearing.
Pros.
It has a touch sensor that controls the volume, activates your assistant, and skips tracks

It charges very quickly and has a 30-hour battery life

It automatically reduces the volume when in conversation

It is comfortable to wear for long periods of time
Cons.
It makes noises when it is windy

The swipe controls can be glitchy
Product Summary: These Sony wireless headphones have dual noise-canceling technology.
8. 

SHOWER SLIDES
The best slides for summer are these Adidas slides. They are a perfect gift for your brother who is graduating high school because they are a fashionable piece of clothing and can be worn even outside the bathroom and pool!
Product Summary: These slides come in 20 different colors to choose from. They are 100% synthetic and have rubber soles.
9. 

ELECTRONIC SCANNER
This electronic scanner is a great gift for a high school graduate who is planning on going to college because it instantly uploads your notes as you scan them to your computer and digitizes them. It is the best tool for a college student especially one that is just starting out. It will keep them organized and all their notes in one place where they can easily find them.
Product Summary: This scanner is an excellent piece of technology and especially useful for university students. It can scan and translate over 40 languages instantaneously. It also can read the text it is scanning back to you in real-time which makes it ideal for visually impaired people, too.
OTHER GIFTS
10.
CASH
This is the best high school graduation gift for your brother. Just like with the Amazon gift card, gifting your brother cash money will allow him to get things that he wants that he may be too embarrassed to ask for or that may be too expensive for him to get on his own even if he has a part-time job. Cash gives him the freedom to get himself something that he wants and will find useful or enjoy using very much for a long period of time.
11.
CAR
A car is a useful high school graduation gift for a young man venturing into the world. It is a way to give him mobility that will make things easier for him when traveling wither for school or work. A car is the first step to freedom and a young man needs that in his young adult life.
FREQUENTLY ASKED QUESTIONS
What are some activities to do for my brother's high school graduation?
Aside from providing high school graduation gifts for your little brother, you can also decide to do activities with him that are fun and can be used as a bonding time between you and him (and your other siblings, if you have more). A road trip is one of the activities that you can do with your brother after graduation. Take a trip around the US and see all the great sites around the country. This is helpful because leaving behind everything and traveling, even for a short period of time, can be eye opening and helps one see different perspectives – besides, road trips are fun and everyone should have one long one at least once in their lifetime. However, this is not to say that your roadtrip has to be a long one to be a meaningful one – as long as you have intention and a destination, the journey will be as fulfilling.
CONCLUSION
This article has provided you with some of the best high school graduation gifts for guys so if you are looking for a present for your brothers high school graduation, we hope this article helped you narrow down to decide what you want.
ESTIMATED TIME DESIGNING AND UPLOADING THIS ARTICLE
ESTIMATED TIME RESEARCHING AND WRITING THIS ARTICLE
Try our AMAZING GIFT FINDER TOOL! Find GIFTS with 1 CLICK!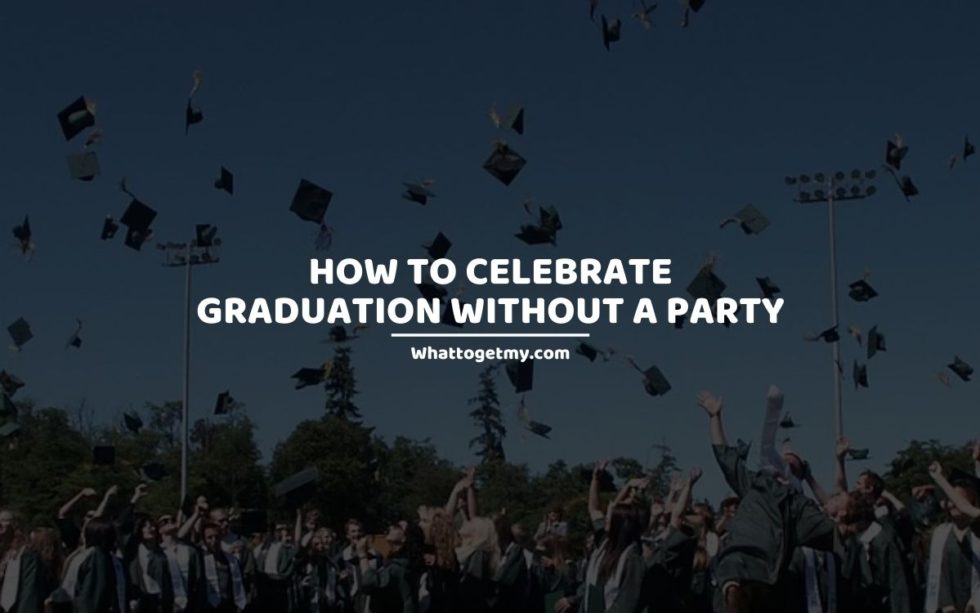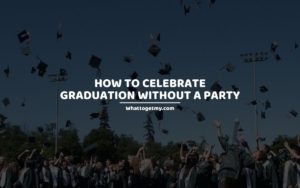 How to Celebrate (College) Graduation Without a Party
Graduating with a college degree of whatever designation is a great accomplishment because only 50% of Americans graduate from college. Being part of that 50% is a great accomplishment and celebrating it goes without saying. In helping you decide on the best type of graduation
Read More »