With technology development, we are all drawn away from books. We read online news, listen to music, watch movies, and TV shows, which leaves us less time for reading books. However, older generations know that incredible feeling of paper under the fingers. Nothing can really compare to being part of the imaginative book world, and that feeling should be carried over to children. Reading novels, poetry, fairy tales, short stories, and other genres enriches the soul. We don't have to tell you all the benefits of reading, you already know how powerful and beneficial it is for human minds. Therefore, you also know how important it is to inspire children to read.
When we see those little noses in books, our hearts are literally melting. Of course, then you want to contribute to their little collections and buy piles of books. That's always the first choice when it comes to buying gifts for bookworms. Still, sometimes you might want to get something different, things that would improve the reading experience and make it more enjoyable. It's also good to buy different types of gifts from time to time, just to keep up with the element of surprise. Luckily for you, we have a list of unique gifts for a kid who loves to read. Some of them are books but there are also a lot of other super cool things, as you'll see soon enough. If you're ready, we can start with:
As an Amazon Associate we earn from qualifying purchases. We may earn a small commission for our endorsement, recommendation, testimonial and/or link to any products or services from this website. Thank you, your qualifying purchases help support our work in bringing you real daily gift ideas.
Quick Overview: 9 Ultimate Gifts for a Kid Who Loves to Read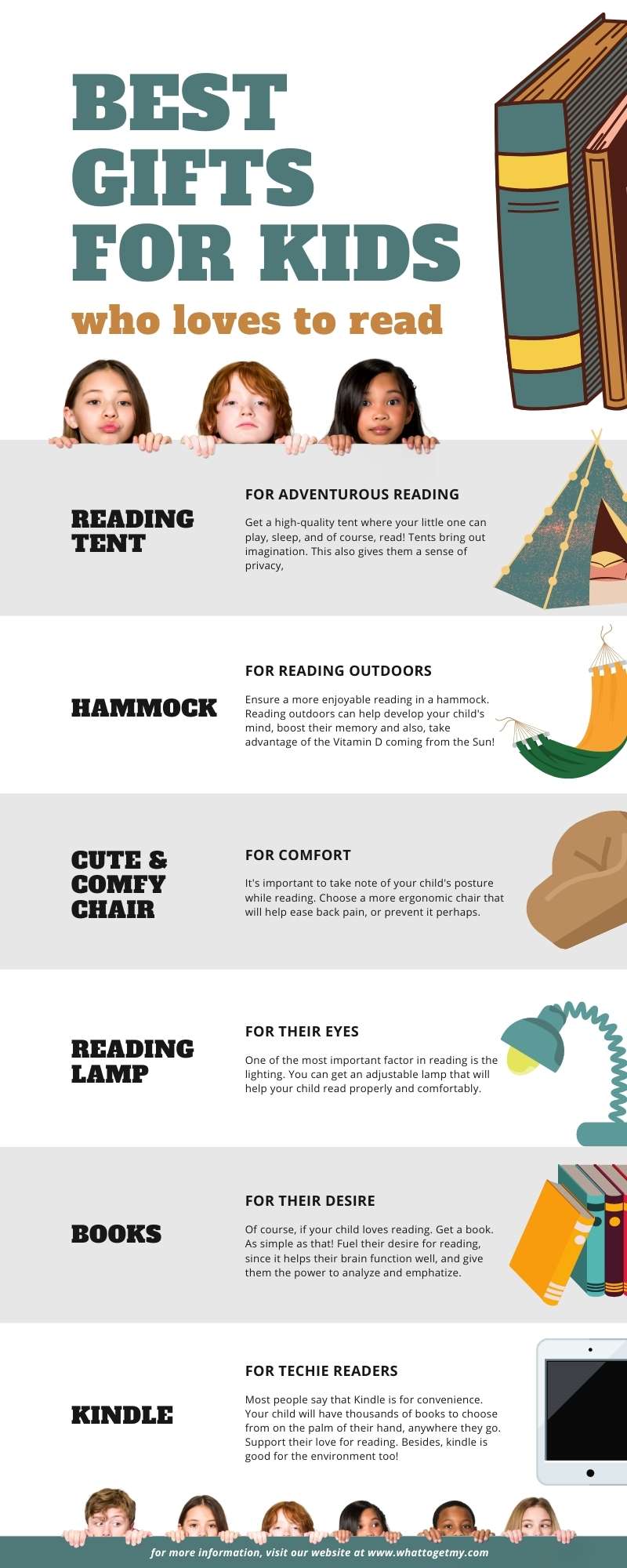 Source Link: https://whattogetmy.com/gifts-for-kid-who-loves-to-read/
TazzToys Tent for Adventurous Readings
First thing first, we have a suggestion for book-related gifts for toddlers. It's a high-quality tent where your little one can play, sleep, and of course, read! The tent is made of 100% cotton, and it's incredibly stylish. It has two windows with curtains and a closing front flap. All these features allow for great ventilation, so your child will always be comfortable inside. There are even 2 double pockets where he or she can store books and toys. Parents love this tent because of the child-friendly materials and overall quality and durability. There's also the fact that the package includes a carrying bag, decorative feathers, and star fairy lights. How cool is that?
The tent has a lot more features to offer, but we'll let you explore them on your own. What we wanted to say is that this product makes a great addition to the children's room. The beautiful design inspires creativity and boosts imagination, so the tent is perfect for reading. We think your little one will love spending time in it!
P.S. If you don't know What to Buy a 2-year-old for Her Birthday, we say go for the TazzToys tent!
Y- STOP Hammock for More Comfort
Are you looking for Inexpensive Gifts For Nieces and Nephews? Search no more, we have a perfect thing for you. It's a hammock! Yes, this item will make your child comfortable when reading and ensure a more enjoyable experience. The high-quality material makes it durable and also very fashionable. The hammock is overall quite roomy, so your kid can sit up or lie down at her or his preference.  Buyers also like how portable it proves to be. You can move it around at your convenience and search for the best reading location. The package includes two pillows, a hanging rope, a hook, and a hanging bag.
So, if you want to make an addition to your child's room and make it more stylish, a hammock is a perfect gift. It will bring joy to every boy and girl out there, and also make the reading experience way more interesting.
Keep the Little Ones Snugged in Animal Adventure Character Chair
From all the Gifts for Children Who Love Animals, we love an Animal Adventure chair the most! Huh, we probably shouldn't say that, but it's a beautiful piece of furniture for the youngest. It comes in 14 different designs, so your little one can choose a fox, a shark, an elephant, an owl, and many other animals. The cover is easy to remove and wash, and the zipper closure is child-safe. The chair is overall lightweight and highly portable. You'll be able to reposition it around the house without too much effort.
The Animal Adventure chair is perfect for children who are 18 months old (or older). It's one of the cutest children's chairs we have seen on the market. You can't go wrong with buying it for your little one!
BlissLights Laser Projector for Starry Room
One of the most unique gifts for book lovers is a laser projector. We are talking about gifts for the youngest ones who enjoy the bedtime readings. By using the SKYlite laser projector to light up your child's room with countless stars, you'll make the reading experience magical. Your child will gain an interest in books in hers or his first years of life.
Now, we have so many positive things to say about the laser projector. It produces such a beautiful blue light with a purple tint, that you'll probably get addicted to it. There are three brightness adjustments, and the buttons are super easy to use. The package includes an adapter, so you can use the laser wherever you want.
Waste no time and get this extraordinary laser projector for your child's room. It will make the evenings more magical and increase your little one's creativity. Who could ask for more?
Super Cute HROOME Lamp
In case you're looking for Cool Gifts For Nephews and nieces, you are in the right place. The Hroome desk lamp is just what you need. It's a useful little device that comes in a dog form. It's available in various body positions, and all of them are equally beautiful. The device offers bright adjustable light, and you can control it with a push of a single button. It's made of high-quality wood and proves to be rather durable.
Lamps are the most useful gifts for readers, and the Hroome one is an excellent choice. It's quality made and super cute. Make no mistake, even adults will be delighted to have it! The lamp comes in a unique design, and it produces bright light to illuminate the workspace. It also makes an excellent addition to every room in the house.
Harry Potter: The Illustrated Collection for the Most Devoted Little Fans
A real bookworm is obsessed with the Harry Potter series. So, when searching for bibliophile gifts, consider whether your child already has all the Harry Potter books. If he or she does, it's time for an illustrated version! This particular collection counts the first 3 sequels of the story. All three books have hardcovers and the most beautiful illustrations we have ever seen! Your child will uniquely experience the story, and he or she will have so much fun. Maybe you should give it a shot once again because it's worth reading the series with all these illustrations!
What can we say, we love Harry Potter, and we love this illustrated collection. A lot of buyers agree on this with us, and they are quite satisfied with the purchase. Therefore, we think this might be an excellent gift for your child!
Kindle Paperwhite for the Youngest Travelers
If you're looking for gifts for a 10-year-old reader, we recommend the Kindle Paperwhite. It's an excellent option for all children older than 7, and we find it perfect for teens. The device is very convenient for traveling. It's lightweight and portable, allowing for a more enjoyable reading experience. The anti-glare surface is comfortable to look at and doesn't cause eye fatigue. It's similar to the paper as it gets. The device has to offer 8 GB for storage and audible experience. It's also waterproof, so you can fully enjoy traveling without worrying about accidental damage.
When your child is on the road and can't bring all hers or his favorite books along, Kindle Paperwhite is there to save the day. That's why this device is so for all bookworms, and we highly recommend it as a gift.
Out of Print T-Shirt for Bookworms
Don't worry, we are not yet done with ideas for bookworm gifts! If you want to get a piece of clothing for your child who likes to read, we recommend the Harry Potter T-shirt. It comes in 12 different designs, although we like the most, the one with the headline When in Doubt Go to the Library. Cute, right? Also, the T-shirt is made of 100% cotton, and you can choose a proper size from the dropping many.
This T-shirt is just perfect for Harry Potter fans or in-becoming ones. It's soft, comfortable, and beautiful. Your child will love it!
Puffin Box Set of Beautiful Fairy Tales
Lastly, we have to recommend a beautiful book set. It includes six classic novels for children. All books have quality and pretty covers, and they are packed in a sturdy storage box. They have some incredible illustrations (even the box is illustrated), and your child is going to love them!
We don't have much to say about this set, except that we love it! Here are the headlines of the included novels:
A Little Princess
Anne of Green Gables
The Adventures of Huckleberry Finn
The Secret Garden
The Wind in the Willow
Peter Pan
Pro Tip: If you were looking for Fun Things to Do With a 10-Year-Old Boy, we recommend a reading contest. You can use this set to exchange thoughts and learn new things through the process!
Conclusion
Along with all the products listed above, we highly recommend giving your child a one-year subscription to some of the many book channels. This way, he or she can fully enjoy the other gift you have in mind. We tried to include only the best products on the market, the ones that will last and give joy to your little reader. Hopefully, we succeeded and saved you some time and effort with our 9 ultimate gifts for a kid who loves to read.
ESTIMATED TIME DESIGNING AND UPLOADING THIS ARTICLE
ESTIMATED TIME RESEARCHING AND WRITING THIS ARTICLE
Try our AMAZING GIFT FINDER TOOL! Find GIFTS with 1 CLICK!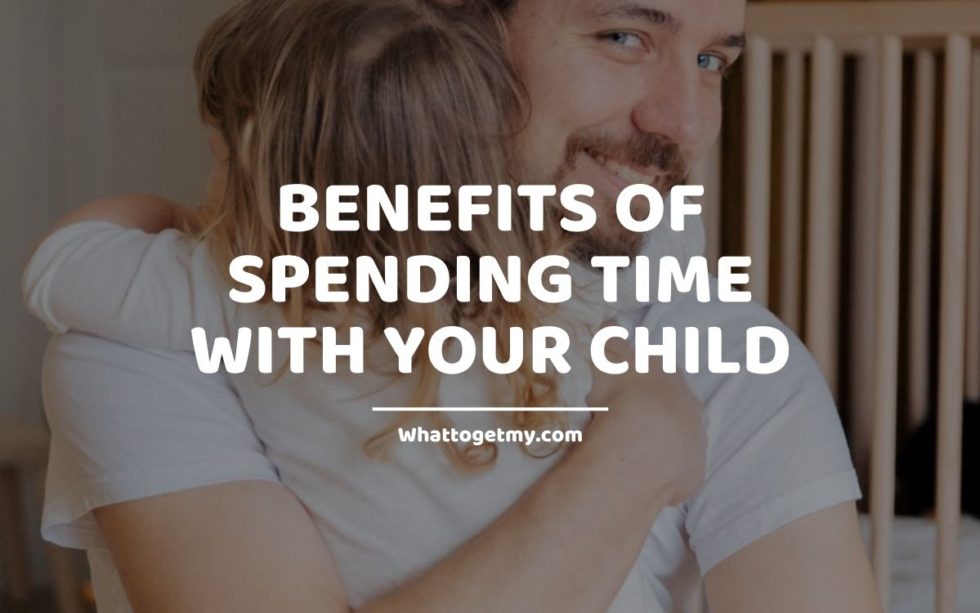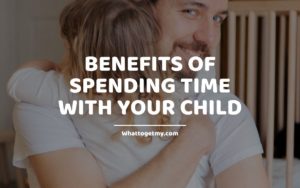 What are the Benefits of Spending Time with Your Child?
Benefits of Spending Time with Your Child WhatToGetMy Instructional Article You hear about this a lot: reschedule everything so you can spend more time with children. Now you're probably thinking, "Well, my children already see me every single day, what more can I do". Is
Read More »