You've probably gone through a couple of sites searching for the perfect 40th wedding anniversary gift for your parents and not satisfied with the options available. You want more but the search is becoming exhausting. If you are hoping to find unique 40th anniversary gifts here, you won't be disappointed. Unique 40th anniversary gifts are not easy to come by, especially if you want these gifts having the logo "40th anniversary" on them. Try not to limit your search. Some of the best gifts do not have anniversary logos on them but they tell a story of love, family, and happiness.
In this article, you will find 15 amazing gifts you can get your parents for their wedding anniversary. We've divided this article into three which are; best 40th anniversary gifts for parents, 40th wedding anniversary gift ideas from children for mom and 40th wedding anniversary gift ideas from children for dad.
As an Amazon Associate we earn from qualifying purchases. We may earn a small commission for our endorsement, recommendation, testimonial and/or link to any products or services from this website. Thank you, your qualifying purchases help support our work in bringing you real daily gift ideas.
BEST 40TH ANNIVERSARY GIFTS FOR PARENTS
1. 

LOVE FOREVER CHAMPAGNE FLUTE SET
40 years together is no ordinary feat and a good bottle of wine will be befitting for the occasion. While wine is in order, it would be perfect to include this luxurious Love Forever Champagne flute on your gift list. Let it act as a symbol of your parents' love as they share a glass of wine together using them. This package comes with two crystal champagne flutes with a diamond pattern design. The packaging is impressive too.
Product summary
We highly recommend this gift
2. 

WOODEN INFINITE LOVE STATUE
It is hard to ignore this beautiful statue and what it represents; an undying and unwavering love of two people. We will not be surprised if some of your parents' future visitors admire the statue a lot. Your parents would be proud to say they got it as a gift on the 40th anniversary. Won't it be a great idea to get them this lovely set as a gift?
Product summary
This statue is a perfect depiction of timeless love.
3. 

COUPLES GOLD AND SILVER WRISTWATCH
They have spent a long time together, it's only fair that they share these gorgeous watches together. These JSDUN stainless steel couple watches with gold plates are gorgeous, efficient, shock resistant, and water-resistant. It has an automatic self-winding system to ensure that they always get the correct time.
Product summary
This is a unique gift.
4. 

40TH WEDDING ANNIVERSARY PICTURE FRAME
You can take your parents a lovely picture, insert it in this frame, and present it as a gift. It will be a beautiful gift. What we love most about this frame is how practical and beautiful the message on it is. It shows how far they've come as a couple and wishes them more marital bliss. This picture frame comes in 4 amazing colors and it accommodates a 4×6 photo. It is 10 inches wide and 8 inches high which is a great size. It is equally made in the United States.
Product summary
We think your parents will love this gift.
5. 

CANON POWERSHOT SX740 DIGITAL CAMERA
If they wish to go on vacation, get them a good camera and we think this Canon Sx740 (silver) digital camera is fantastic. It is a 20.3MP camera, with 40.0x optical and digital zoom which allows them to take great pictures while seated comfortably on their safari ride. The package includes a 64GB memory card, a Flexi tripod, memory card reader, camera case, and a lens cleaning kit. Your parents will have so much fun using this camera.
Pros.
The zoomed shots are clear

The picture quality is great

It is easy to operate, seniors with no photography skills can comfortably use this camera
Cons.
We can obviously not compare this camera to the ones used for professional photography. The picture quality will be a lot better than this camera. This is not to say that the quality of pictures from this camera isn't great. Secondly, a few customers noted that the auto-focus of this camera takes a little time to reset itself. This can be annoying in certain instances.
Product summary
We think this is a great camera to have on an adventure, especially for inexperienced photographers.
6. 

RAVENSBURGER WORLD MAP 2000 PIECE JIGSAW PUZZLE
Give your parents something exciting to do in their spare time. Get them this world map jigsaw puzzle, it looks interesting. What's to love about Ravensburger puzzles is how neat their cuts are. Each piece has a unique cut and fits only its designated hole, unlike many jigsaw puzzles. Their jigsaw is equally thick, durable, and complete. We chose the world map theme because it looks interesting, fun, and educative. This 2000 piece jigsaw puzzle will keep your parents busy for a while and the end result is fulfilling.
Product summary
Games are mentally stimulating and they help to keep seniors alert. Jigsaw puzzles are interesting and interactive and the end result of it is fulfilling.
7. 

LIFEPRO VIBRATION MACHINE
A more practical gift for your parents will be this Lifepro vibration machine. They are not getting any younger and age tends to take its toll on the human body if care is not taken. We want to see our parents live long but also physically fit because we want to enjoy their lively self. Get them something to boost their fitness lifestyle. This vibration machine has a lot of advantages. It improves blood circulation and metabolism; it helps with toning muscles. The brand also claims that the product provides relief from chronic pains. They will find this gift useful in their exercise routines.
Product summary
It would be nice if you introduced them to it if they do not already know about it. You might even love to see them try out this machine in front of you.
40TH WEDDING ANNIVERSARY GIFT IDEAS FROM CHILDREN FOR MOM
8. 

FRESHWATER PEARL AND RUBY BAR DROP EARRING
Traditional ruby gifts are important but you just have to find a classy one and this stunning earring is perfect. This stopper earring is made with high-quality pearl and ruby and it comes with a certificate of authenticity. If you are not satisfied with it, you can return it immediately.
Pros.
The earrings look stunning, we can only imagine how much more beautiful they would look in reality

The craftsmanship is applaudable

The certificate of authenticity is a good addition to this gift
Cons.
It doesn't come cheap

The return policy may have a short date, it is important to confirm it before making the purchase
Product summary
If you are looking for an exceptional gift for mom on her anniversary, include these earrings to your list.
9. 

SILK ROBE
Get your mom this cute silk robe, it will be a good addition to her home attire. We chose it because of its luxurious look.
Product summary
It is a cute anniversary gift.
10. 

KNITTED ZIP-UP SWEATER
Gift your mom this Icelandic zip-up sweater for winter, it is still a good anniversary gift. There is something similar for dad so that you can give both of them this gift together. The sweater is made with 100% Icelandic wool yarn, it is thick, soft, and warm. The patterns on the sweater were inspired by traditional Icelandic designs and they are beautiful.
Product summary
What's so unique about this sweater is its traditional design and what's to love about it, is its quality. You do not have to have a double mind about this sweater being a good anniversary gift because it is. Mom will always remember that she got this lovely sweater for her 40th wedding anniversary.
11. 

FORNASETTI COROMANDEL SCENTED CANDLE
Another unique gift to get mom for her 40th wedding anniversary is this Fornasetti scented candle. The packaging of this product is loveable, it adds to its value. This scented candle is placed in a maroon and gold floral ceramic jar with a lid. The jar is beautiful. The candle scent is a combination of thyme, lavender, cedarwood, incense, and other exotic scents.
Product summary
Although this particular scented candle has not been purchased, you can check other scented candles they sell for customer reviews. We chose this candle because of its unique mixture of scents, and luxurious packaging.
12. 

HERBIVORE NATURAL SKINCARE SET
You can boost her skincare routine by getting her this natural skincare set by Herbivore. This plant-based skin care product targets blemishes, dryness, and dullness. We understand that she does not need harsh products on her skin and that is why we recommend this skincare set with more natural ingredients.
Pros.
The products are gentle on the skin and are easy to use

Customers are impressed with the quality of each product in this set

Considering the price of each individual products and their quality, this skincare kit is a value for money item

The packaging is beautiful
Cons.
Just like every other skincare product, they might not be suitable for everyone. If she is a highly sensitive person and her skin reacts to any of these products, she should discontinue using it
Product summary
Skincare products make good gifts.
40TH WEDDING ANNIVERSARY GIFT IDEAS FROM CHILDREN FOR DAD
13. 

GOLD RUBY CUFFLINKS
Dad will surely be impressed with this gold ruby cufflink set, they are just perfect. The simplistic design of these gold plated cufflinks makes them look classy.
Product summary
This cufflink set is perfect for an anniversary gift. We strongly recommend it
14. 

NATURAL SKINCARE GIFT BOX
He is celebrating his 40th wedding anniversary, isn't he too old for a skincare gift? No, he isn't. In fact, he deserves the best skincare products to continue to improve his skin health. This organic natural skincare set by Thrive Natural care is a lovely gift to get your dad. The package includes a face wash, face scrub, face balm, and shave oil.
It is vegan-safe, GMO-free, and paraben-free.
Pros.
It is a plant-based product

A lot of customers with sensitive skin love the product which means that it is gentle on the skin

Customers love the scent and packaging of this skincare set
Cons.
The main problem that some customers had with this skincare set was its size. They felt that they were small.
Product summary
The customer reviews for these products are impressive. It will make a good anniversary gift.
15. 

KNITTED SWEATER
This is the male version of the zip-up knitted sweater we had earlier recommended for mom except that this one isn't a zip-up sweater. The sweater designs are similar but not identical and the quality is the same. It is made from 100% Icelandic wool (sheep), it is soft, warm, and thick. It equally looks stylish.
Product summary
If you are getting this sweater for a big and tall man, consider the size and sleeve length.
FREQUENTLY ASKED QUESTION
What should I get my parents for their 40th wedding anniversary?
Get them items that remind them of the journey together, something acts a symbol of love, traditional ruby gifts or just amazing gifts you think they would love or be needing. We have mentioned 15 unique 40th anniversary anniversary gifts for parents.
What is the symbol of 40th anniversary?
Ruby gifts are usually given to those celebrating their 40th anniversary. It is a symbol of passion.
What are the best gifts for a 40th wedding?
Get your parents a love forever champagne flute, infinity statue, ruby earrings and cufflink; matching watches and any other gift that will make their continued love adventure blissful.
CONCLUSION
The perfect 40th wedding anniversary gifts does not always carry the tag 40th anniversary. It could be something that tells a love story or the journey of two lovers. A story undying love. It could be a statue, glass, wall art, watches and many more. We've identified 15 amazing gifts you can gift your parents as anniversary gifts. We hope that you find something interesting in our gift list.
ESTIMATED TIME DESIGNING AND UPLOADING THIS ARTICLE
ESTIMATED TIME RESEARCHING AND WRITING THIS ARTICLE
Try our AMAZING GIFT FINDER TOOL! Find GIFTS with 1 CLICK!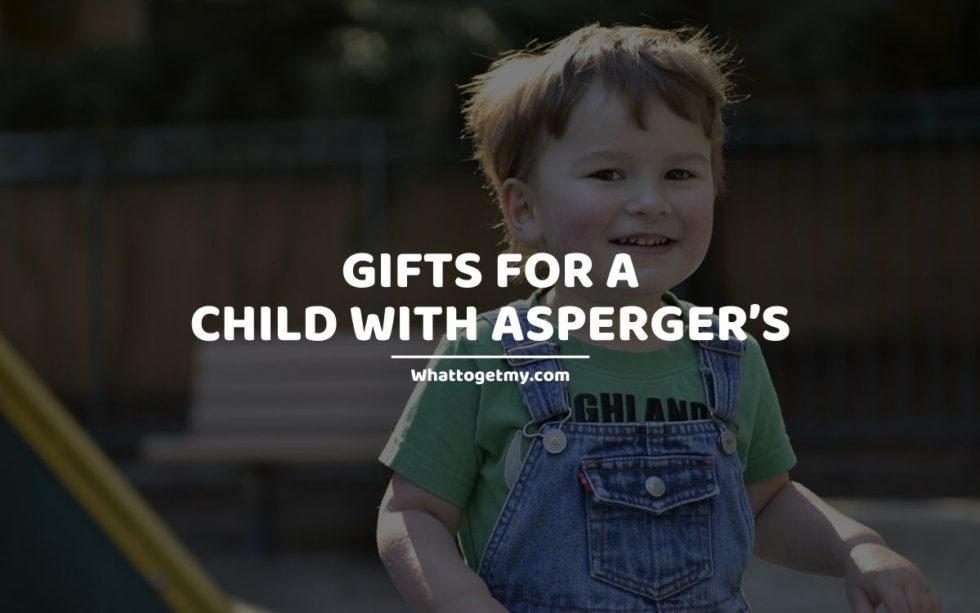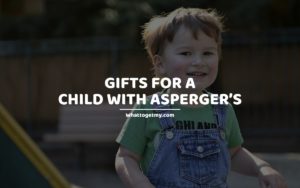 11 Amazing Gifts for a Child With Asperger's
Asperger's syndrome is on the Autistic Spectrum Disorder (ASD) and therefore shares some of the same difficulties that people on the Autistic Spectrum face more especially when it comes to language. Most people with Asperger's have difficulties in understanding and processing things that they hear
Read More »