Are you looking for gifts you can get for a cosmetologist or someone going into cosmetology? We can help you identify them. We've carefully selected 21 gift items every cosmetologist will appreciate.
Cosmetology is a broad career field that deals with beauty and cosmetologists use a wide range of tools. Getting any of their work tools will make a good gift.
To pick out the right tools as gifts, it is important to know their area of specialization.
However, there are other amazing gifts you can get a cosmetologist that are not work related. This is why we've subdivided our range of gift ideas into three sections to make your gift selection a lot easier. They are;
Common gifts for cosmetologists

Gifts for cosmetology students

Gifts for cosmetology graduates
Let's dive into our 21 lists of gifts
COMMON GIFTS FOR COSMETOLOGISTS
Whether it is a hairdresser, nail artisan or skin beautician, there are many cool gifts you can randomly pick out for them as gifts. They range from jewelries, mugs, t-shirts, clocks and many more.
As an Amazon Associate we earn from qualifying purchases. We may earn a small commission for our endorsement, recommendation, testimonial and/or link to any products or services from this website. Thank you, your qualifying purchases help support our work in bringing you real daily gift ideas.
Quick Overview: Gifts for Cosmetology Students
1. BEAUTY SALON WALL CLOCK
A vinyl record clock such as this one will sure make a cool gift for cosmetologists. It is an elegant decor for workstations or homes. This 12"x12" vinyl clock is water resistant and has manufacturer's purchase guarantee.
This is a lovely item worth getting.
2. SCISSOR BRACELET
A lot of cosmetologists love to accessorize since it adds to their outlook. This scissors wire bangle set is an item you can get, particularly for hairdressers. The three piece set includes a silver, gold and rose gold bracelet and they are made with Zinc alloy and brass wire. They are lead and nickel free.
Most customers that bought this bracelet were happy with their purchase.
3. BARBER CHAIR CLOCK
We think that this barber chair clock is a cool gift for a male cosmetologist. This beautifully crafted item is made with zinc alloy metal and will make a perfect desk gift.
Good craftsmanship, customers are impressed with this item.
4. HAIRDRESSER KEYCHAIN
This stainless steel keychain is a cute birthday/seasonal/appreciation gift for a hair stylist. It has three pendants; blow dryer-scissors, a heart-shaped thank you pendant and a rectangular pendant with engraved "A truly great hair stylist…" quote. It is hypoallergenic and does not tarnish. A hair stylist will love it.
It is a value for money gift item worth getting.
5. NAIL TECH APRON
An everyday work attire for a nail tech is an apron and this Plum Hill apron will make a good gift. It is made with 50% cotton and 50% polyester. It has a colorful nail polish design on it and has pockets for cash and other little items she may need close to her. Lovely gift for your favorite manicurist.
Customers are impressed with the quality of these aprons and highly recommend it.
6. INSPIRATIONAL METAL WALLET CARE
A barber will appreciate this inspirational stainless steel wallet card. It contains a heartfelt prayer for a barber you cherish. A barber definitely wants his/her customers to see them as the best. It will increase their referrals and also income. This wallet card will act as a constant prayer point for them if they are religious. If they are not, they can still see it as a goodwill gift.
This is a good quality item and sentimental too.
7. SPA GIFT BOX
With all the time and effort cosmetologists put into beautifying people, they sure deserve to be spoilt once in a while. Getting your favorite cosmetologist a spa gift is a good idea. We think that Joan's Keeper spa box will make an amazing gift. The products are made with natural ingredients and this box collection contains a bubble bath, body cleanser, soaking salt, bar soap, body lotion, lip balm and hand cream.
Quality product, value for money.
8. LIPSTICK HANDLE MUG
Get this makeup designed mug for your favorite makeup artist. Let her sip her early morning coffee in this 14oz cute mug made with quality ceramics. This will make a good christmas/graduation/appreciation gift.
Customers that have but this mug consider it as a "value for money" item; they love it.
9. NAIL POLISH EARRINGS
A nail artisan will definitely love this gift. These beautifully crafted nail polish earrings are made highly quality alloy and zircon. They are  hypoallergenic and do not discolor.
It is beautiful.
10. CUTE T-SHIRT FOR LADIES
This cute t-shirt will sure make a good gift for a female cosmetologist. The eyelash lip-paint design is simple but gorgeous. The material is 95% cotton and 5% spandex. Stretchy, breathable and of good quality. It will make a cute birthday/random gift for a beautician.
Customers that  bought this top were happy with its quality. The only issue some of them had was picking out the right size.
GIFTS FOR COSMETOLOGY STUDENTS
A person going into beauty care will need a lot of startup kits and it will be nice if you could support them with beginners kits.
11. 42 IN 1 NAIL KIT
For cosmetology students specializing in nails, this 42 in 1 nail kit will be an amazing gift. This set includes; 3 acrylic powder, 120ml acrylic liquid, glitter powders, rhino stones, nail cutter, cuticle oil, cleaning brushes, 1×500 piece french tips, nail glue, a glass cup and many more. It is a full package worth having and they will sure appreciate this.
Customers are really impressed with this kit, they also highly recommend it.
12. STARTER MAKEUP KIT
A student makeup artist will appreciate this Profusion Cosmetic eyebrow kit. The kit comes with 40 eyeshadows, a large mirror, 4 gel eyeliners, 17 lip shades, 2 contours, 2 blushes, 2 brow powders, 2 pro series brushes and many more. It is a full package for full face makeup.
This product has been rated high for features such as; longevity, giftable, packaging, value for money and thickness.
13. EYELASH EXTENSION KIT
Another beauty item a student makeup artist will love to have is this eyelash extension kit. It comes with a mannequin with realistic skin texture, 20 eyelash brushes and disposable mascara wands,  4 eyelashes strip box of different eyelash length, silicon lash extension pad and many more. It is a good helper for beginners.
It is highly recommended
14. COSMETIC TRAIN CASE
Cosmetologists need good cases to store their tools. This Shany cosmetic train case will sure be of great help to a student cosmetologist. It is made with Grade A aluminium and comes with sealed locks. It also comes with a strap and a mirror stand.
This case has a lot of positive reviews.
15. MANNEQUIN HEAD WITH CLAMP
For hairdressers, a mannequin head with hair is a good gift. We think you should get this Hairginkgo mannequin head. It has a 100% synthetic hair fibre, 20 inches long and suitable for various hair styles. It also comes with a table clamp holder.
Although there were varying views about the hair texture  on this doll, most customers were impressed with the quality of the product in general.
16. MAKEUP BRUSH POUCH
A makeup pouch is a handy gift for makeup artists because they always have extra brushes to keep safe. You can get this Foregoer makeup pouch as a gift, your favorite makeup artist will love it. This pouch is capable of holding 20-30 standing makeup brushes. It has a smaller pocket at the lower end of the front, where little makeup like lipstick can be stored. It can also act as a multipurpose pouch.
The best quality you'll ever find. It is worth the purchase.
17. MANNEQUIN TRIPOD SET
You can also get a tripod doll stand, you will really make that cosmetology student happy. As students, they spend a lot of time practicing on dolls and sometimes, the G clamp is not feasible to use in many cases. They need a tripod for height and to work with ease. Getting them this quality Leeven Adjustable Tripod will be very helpful. It is made with high quality aluminium alloy. The minimum height is 24.4 inches and the maximum height is 70.9inches.
This is a good set worth getting.
GIFTS FOR COSMETOLOGY GRADUATES
At this point, cosmetology graduates are aiming for professionalism in the career path. It is a thrilling but daunting time of the life. Most of them might venture into entrepreneurship and will be looking to have the best working tools so as to create a good and lasting reputation for themselves. If you wish to get them working tools, look for high quality products, they will love it. For more gift ideas for grad students, check our articles on college graduation gifts from parents and creative ways to give money for graduation
18. GRADUATION PIN
Attach this little brooch pin to a card and give them. They can place the pin on their hat or graduation gown. It is just a little gift that will remind them of their journey through school and how they are about to start a new one. They can now confidently give their services to be at a cost.
Lovely item worth getting.
19. PROFESSION JEWELRY SET
This complete jewelry set is a perfect gift for a female cosmetology graduate/students. Every piece of jewelry has been shaped inform of a cosmetology work tool. The set contains a watch, earrings, bracelet and necklace.
Most customers are happy with their purchase.
20. COSMETIC ORGANIZER
One item that will help them carry their tool from place to place as new professionals will be sturdy organizers. With this AW cosmetic storage organizer, she can fit in enough working tools.  It has a two layer multi compartments, two handles and an adjustable strap. The package comes with two clear bags as well. Great for ceremonial outings, a quality back for a makeup artist.
What most customers will love how spacious and sturdy this bag is.
21. PROFESSIONAL RAZOR EDGE SCISSORS
Professional hairstylists love this hair cutting shear. With sleek blades such as the one this scissors has, no messy cuts. It is made with high quality stainless steel for longevity and the blades have been hand sharpened to give it the razor edge. It has a good handle for easy grip and has been equipped with adjustable screws which makes it easy for any hairstylist to adjust the scissor to the level of tension they want.
This is a highly recommended scissors.
Check our article for more gifts ideas you can give to someone opening up a new business
FREQUENTLY ASKED QUESTIONS
Which cosmetologist gifts can I get a friend?
You can get different makeup kits, storage cases, scissors and many other working tools we have listed in our gift items.
What jewelries can I get for a cosmetologist?
There are alot of jewelries you can get a cosmetologist and we have identified quite a number of them, such as earrings, necklace, keychains, wristwatch and bangles.
CONCLUSION
Cosmetologists work with a range of tools and any of them can serve as a good gift. You can select the right gift for your favorite cosmetologist depending on their area of specialization. Apart from those specialized gifts, there are other gifts you can get. We hope that you find our gift ideas helpful.
ESTIMATED TIME DESIGNING AND UPLOADING THIS ARTICLE
ESTIMATED TIME RESEARCHING AND WRITING THIS ARTICLE
Try our AMAZING GIFT FINDER TOOL! Find GIFTS with 1 CLICK!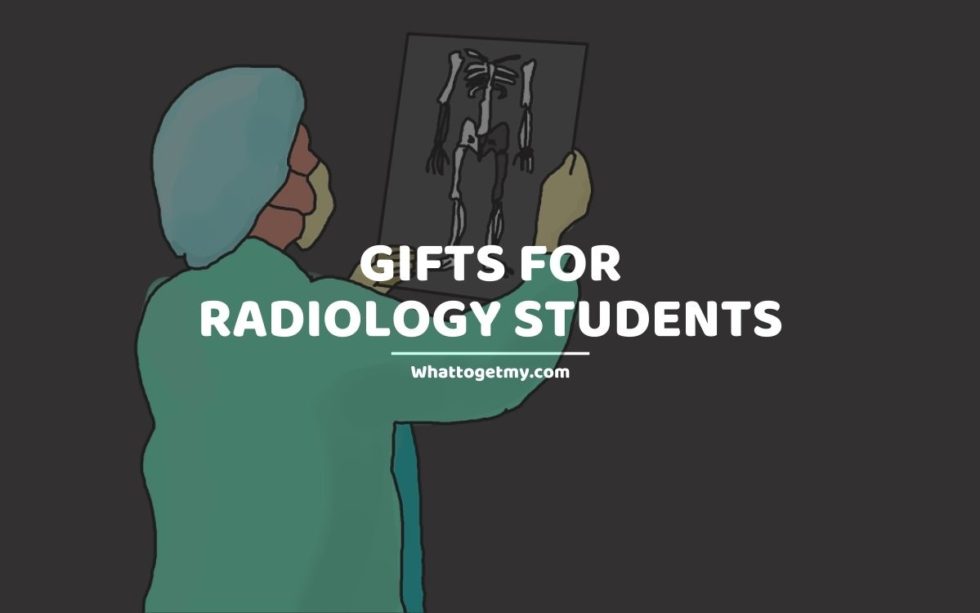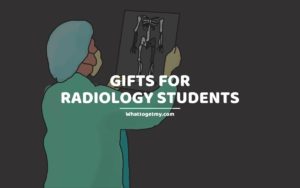 15 Thoughtful Gifts for Radiology Students
When you are getting gifts for radiology students, you have to remember to make your gift something that the student will find useful during their time as a student. When you are picking gifts for other professionals in the field of radiology, make sure that
Read More »