College graduation gifts from parents tend to vary from family to family. They also tend to vary from extravagant and memorable to the not-so-splashy ones.
Regardless of the price tag, one thing that holds true with gifts for grads – more and more gift ideas for college graduates from parents are teetering away from the romanticized sentimental presents (LOOK FOR COMMON/TRADITIONAL COLLEGE GRADUATION GIFTS) to the practical.
That's because the realities of graduating from college are a bit different compared to a few decades ago when you graduated from college. So, you won't be getting away with taking your  daughter to a fine dining establishment because you couldn't find other sentimental graduation gifts for your daughter.
Here are a couple of realities young adults endure today after graduating from college. These realities speak to why you should hunt for a practical gift rather than an emotional one.
#1: You're saddled in Debt after Graduating
The truth is typical graduates come out with debt in the $30,000 neighborhood from college tuition loans. That's around $7,500 in debt every year for a four-year college diploma. Now, taking a student loan isn't a bad thing. In most cases, it is an excellent investment. But as you'll see later, student loans can lead to a crisis as early as within the first year of graduation.
Here's why.
Not all college majors are created equal.  There are majors that come with a starting salary of $30,000, but others can be at the $20,000 mark. If your son or daughter is lucky enough to get a starting salary of $40,000 after graduating from college, they're among the lucky ones.
Some students end up in the lower-earning bracket for quite some time before breaking into the big-money bracket. Servicing the student loan then becomes quite the uphill task. It's like trying to fill a leaky bucket. There's only so much you can do before giving up.
When these students get college graduation gifts from parents that don't help them out with their immediate financial problems, or God forbid, a present that sucks their finances dry (like a gasoline thirsty muscle car?), sooner than later, the college grad will be asking to move in back home.
The fact that CNBC reported that salaries for college students with zero to five years of experience are taking subtle dips every year suggests that practical and appropriate college graduation gifts are in demand now more than ever.
At the same time, more and more companies fail to hit their goal in terms of the number of college graduate hires. And this brings us to the next point.
#2:  Getting a Job as a New Graduate is harder than before
Gone are the days when, after graduating from high school, you could land a decent job, start a family, and buy a nice home on the hill. The harsh reality for college graduates today is, their limited experience often means they can go without a job for quite a long time.
Think about it. How many college graduates have you come across waiting tables at your favorite restaurant or mixing cocktails during happy hour? We'll bet you've met a few, and you probably didn't take a moment to think that might not be their dream jobs.
The sad reality is, the employment market is flooded with graduates. There are so many of them that employers are spoilt for choice. And what happens when a market's supply exceeds the demand? Nothing good, that's what happens.
In a market flooded with qualified graduates, employers require at least some experience in the desired position. However, since graduates can only get experience by working, it's a Catch-22 position. They can't get a job because they need to be experienced for the job, but the only way they can get that experience is getting employed. It is frustrating. That's why for the better part of a year after graduating, most people are out of a job. Take this into consideration when thinking of what to give a college graduate.
#3: Even When You Get a Job, Life Doesn't Get Rosier
Even when you get a job, that's not a guarantee that life will become any better. While the College Board assures graduates that they'll have repaid their debt within 12 years after getting a job, that's not the reality. The Board assumes, incorrectly, that all graduates have an interest of 4.3% on their loan for those 12 years. They also mistakenly assume that graduates will earn enough to repay the loan in a decade.
Well, like most parents, you know life doesn't work that way. You might have a job today only to be laid off by the next week. So, although your daughter might be graduating with a major that's likely to land her a job within a year, that doesn't mean she's set for life. And since you have the foresight to expect the unexpected, you can give her the benefit of foresight with college graduations gifts for daughters that encourage her to expect the unexpected.
We're not trying to make the impression that college education isn't valuable anymore. Far from it. What we're saying is, it's difficult to ride on a college degree and be successful. Graduates today have to pull on all their resources to ensure success in life.
And you can help them find their strengths with the following 8 practical and thoughtful gifts for college grads because every parent wants to see their kids prosper in life.
As an Amazon Associate we earn from qualifying purchases. We may earn a small commission for our endorsement, recommendation, testimonial and/or link to any products or services from this website. Thank you, your qualifying purchases help support our work in bringing you real daily gift ideas.
Quick Overview: College Graduation Gifts from Parents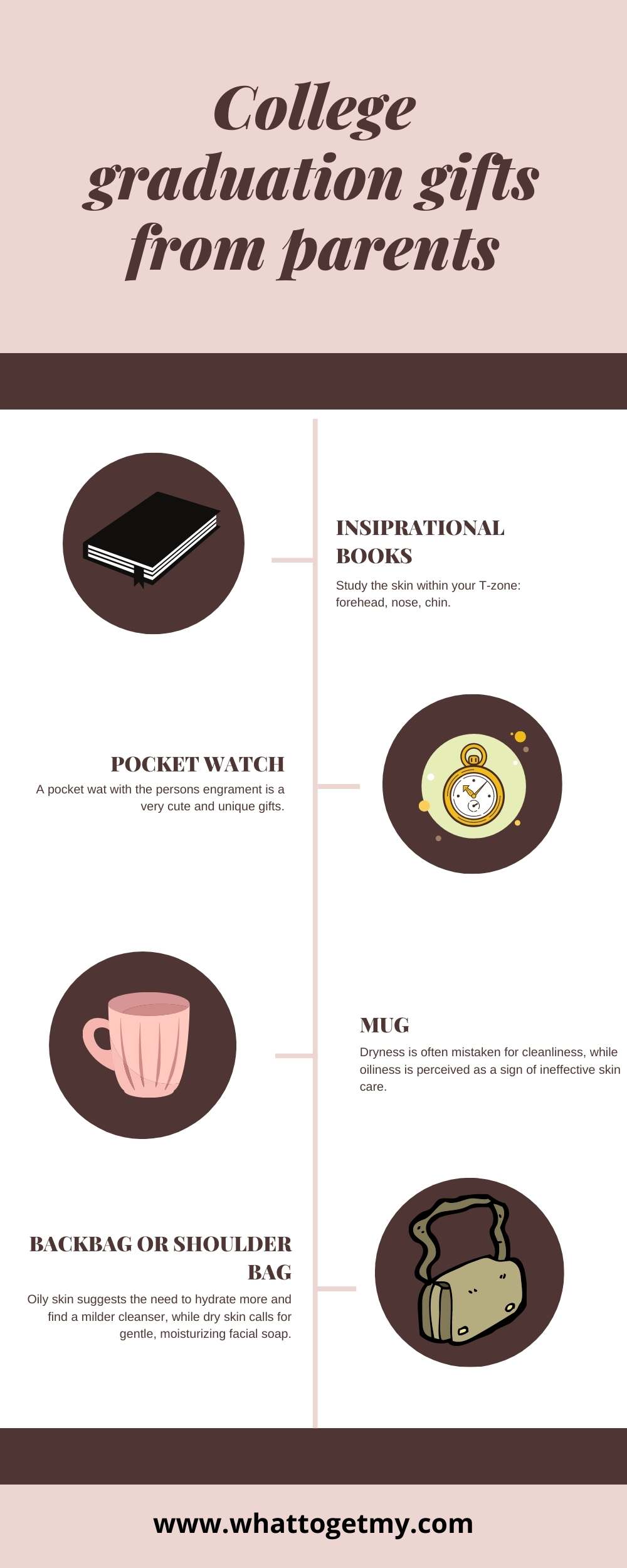 Source Link: https://whattogetmy.com/college-graduation-gifts-from-parents/
The Defining Decade: Why Your Twenties Matter And How to Make the Most of Them Now
Keeping in line with the theme of this article, Meg Jay's The Defining Decade is one of the most sought after gifts for grads. We know. You're probably thinking how a book could make up for a present for such a momentous occasion. A lot of thought went into celebrating your daughter's 18th birthday and you probably feel a book wouldn't measure up.
But hold on. There's a reason why more than 900 folks bought this book.
Jay goes against the grain of the "thirty-is-the-twenty" culture advising new grads (who are in their twenties) to start working on their relationships, social networks, personality, careers, and identity instead of putting them off until they're in their thirties. That's smart advice for graduates who'll want to make the most out of their time in a world where job opportunities diminish every day
We'll leave you to find out what the book's all about, but here are a couple of things that make The Defining Decade one of the best college graduation gifts for sons or daughters from parents:
According to one customer, Jay wrote the best book on preventing the loss of meaningful life for young adults. The customer also read it in a day and said the stories in the book helped them find meaning in their life. Your son or daughter is bound to get the same experience from the book. Gift them the Kindle or hardcover version of the book and a decade down the line, they'll be grateful.
She Believed She Could so She Did Mug from Pufuny
You can't find better sentimental graduation gifts for your daughter than the Pufuny wine tumbler. Sure, there are tons of tumblers out there you can pick from a store shelf, wrap up and present a gift. But none of them come with the message on this wine tumbler: "She believed she could so she did." It's an inspiring message any daughter will love to read on her graduation day. It tells her how proud you are of her accomplishments, which are in no way small.
There're a couple of more reasons that will endear the tumbler to your daughter:
The tumbler is not dishwasher safe, but whenever your daughter drinks from it and reads the message on the tumbler, she'll always know she can achieve whatever she sets her mind on. Regardless of how bleak the future looks making it a very thoughtful college graduation gift for a daughter.
Oh, The Sh*t You Don't Know!: College Graduation Edition
Another book that makes for a recent grad, Antonio Carter gives advice they never got in school. Every chapter in the book prepares them for life in the real world in a fun and provocative way. The adult picture book is a parody of Dr. Suess's Oh! The Places You'll Go!
Some customers found the language a bit offensive. The title gives that away and you should make sure the grad you're about to give this book won't find the curse word for poop offensive.
CoolBell Convertible Backpack, Messenger Bag, and Shoulder Bag
New college grads are always dropping their resumes and going for interviews. That's why this bag from CoolBell makes for the perfect companion. It comfortably fits laptops up to 17 inches and has ample room to keep documents organized. The bag comes with four smaller pockets on the outside perfect for carrying small items too.
That's not all that makes the bag a practical gift. Here are a few functional features that make it a practical gift:
The lucky college grad who gets this gift will find it also practical when going for quick trips. The bag looks classy making it fit perfectly in office and casual environments.
Minimalist Wallet with RFID Protection
Another practical and thoughtful gift for recent grads is this retro wallet from FAYERXL. It's made from premium cowhide leather sewed together with durable and polyester fabric giving it superior durability. The craftsmanship on the wallet gives the leather a wrinkly and rugged appearance that completes the retro look.
Other features that make this wallet a must-have include:
Customers love the embossing on the wallet because it makes for a personalized gift for both sons and daughters. The metal insert also adds to the personalized nature of the present.
LEVONTA's Engraved Pocket Watch
A college gift that tells your son how proud you're of him and also reminds them of the importance of time management is Levonta's engraved pocket watch. The classic look of the pocket complete with a stainless steel chain will leave a lasting impression on him. You can also get the pocket watch with a necklace chain if you want to gift the watch to your daughter.
Customers also loved that the watch came in a gift box and the fact that the message on the watch doesn't rub off. The craftsmanship on the watch is worth a lot more than the price tag.
Frequently asked questions
Is money a better gift than an actual sentimental present?
That depends on the student. If you know that your child is trying to save up for something like a business or to move out, giving them money as a graduation gift will still be very valid and appropriate.
Can you give experiences as a graduation gift?
Of course! Giving a travel package to your child for their graduation gift is a great idea.
Conclusion
If you've been pulling out your hair trying to think of the perfect college graduation gift for your son or daughter, you can stop now. Any of these six gifts not only tell a recent college grad how proud you are of them, but they are also practical and functional for a lot of things grads will be doing after school. Pick one and let us know the reaction you got in the comment section!
Try our AMAZING GIFT FINDER TOOL! Find GIFTS with 1 CLICK!
ESTIMATED TIME DESIGNING AND UPLOADING THIS ARTICLE
ESTIMATED TIME RESEARCHING AND WRITING THIS ARTICLE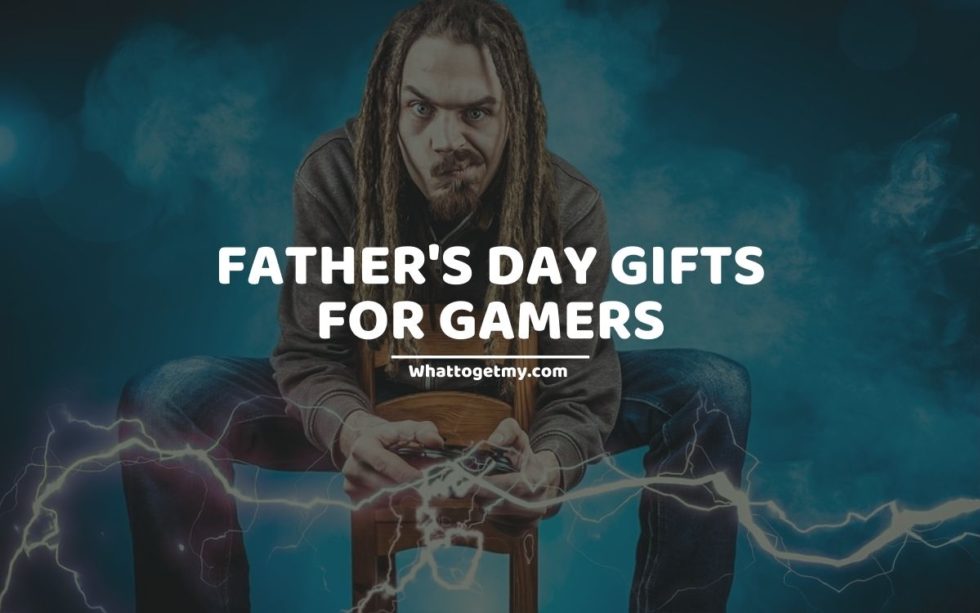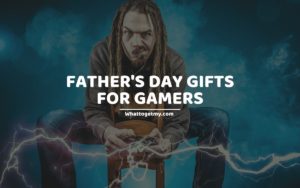 19 Fun Father's Day Gifts for Gamers
You can make Father's day exciting for a gamer dad by getting him gifts that will add to his gaming experience. In this article, we've identified 19 gifts to get a gamer dad this father's day but before we dive right into it, be sure
Read More »