Buying gifts for grandchildren you do not know quite well is hard. You may not know what they are interested in or how much their interests have changed since the last time you saw or spoke to them.
We have created this list to make it easier for you to select the best gifts you can get for your grandchildren.
Choosing gifts for grandchildren who live far away from you can be quite difficult because you barely spend time with them to know how their interests have changed and what they like as compared to the last time you saw or spoke to them. Even with technology – facetime and texting – you find it hard to keep up with their growing interests and disinterests.
We have come up with a list of great gifts to grandchildren who live far away to help move along your selection process for any upcoming big event in your grandchildren's lives.
As an Amazon Associate we earn from qualifying purchases. We may earn a small commission for our endorsement, recommendation, testimonial and/or link to any products or services from this website. Thank you, your qualifying purchases help support our work in bringing you real daily gift ideas.
GIFTS FOR LONG DISTANCE GRANDCHILDREN
1. 

PERSONALIZED CARE PACKAGES
This personalized gift item is perfect for grandchildren who are younger and like snacking in between their meals. It is a great package because it comes with assorted snacks in different flavors.
Product summary:  This assorted snack box is great for parties and personal snack times. It contains 50 packets of assorted snacks – however, some of them may contain nuts so check before buying if your grandchildren are allergic.
2. 

POLAROID CAMERA
This is a great gift idea for grandchildren in their teens who have just started exploring with photography. It is a great way of indulging their hobby without committing to a serious machine but yet providing them with the means to explore their newfound joy.
Product summary: This camera comes in 13 different colors to choose from. It uses 2AA batteries and produces 62 by 46mm pictures that are naturally soft and adapt to lighting changes.
3. 

SMARTPHONE – SAMSUNG GALAXY NOTE
What better way to say "I am the best grandparent" than to buy your grandchild their own smartphone? This will not only make you the preferred grandparent but also help you build a relationship with your grandchild because you can now easily communicate with them.
Product summary: The Samsung Galaxy Note 20 comes in 5 different colors to choose from. It comes with an S pen that is great for PowerPoint presentations and making sketches for artists. It also uses a 5G network and has a high functioning speed.
4. 

BOARD GAMES
Board games are a great gift for people of all ages, you cannot go wrong with board games. It will make family game nights much more fun for your child and grandchildren. This collection may have games that need learning and more classic familiar games.
Product summary: This collection has over 100 board games that can be played by people of all ages.
5. 

POSTCARDS
The best thing about these postcards is that they are blank so you can fill them up with whatever you want – you may write cute little love notes/poems on the back, or you may choose to attach pictures of yourself for your grandkids to see, and even pictures of their favorite things. It is one of the most versatile things to mail to your grandchildren.
Product summary: These postcards are printer safe, and are USPS mailing approved. They are great for any occasion because they can be transformed into anything! Birthday card, Christmas card – Anything.
UNIQUE CHRISTMAS GIFTS FOR GRANDCHILDREN
6.
VACATION TRIPS
This is a great Christmas gift idea for grandchildren you don't get to see very often. Book them, and you, a vacation trip preferably to a place that has kid-friendly activities – think beaches or wild safari's. This way you will get to spend time with your grandchildren and also treat them to a lifetime experience and create lifelong memories with them – this is more precious than any material gift you can get them. They get to see you and show/tell you about their lives.
7.
EVENT TICKETS
In the same breath, this is an alternative for an inexpensive Christmas gift for your grandchildren. If you cannot afford multiple air tickets and booking vacations, you can buy tickets for your grandchildren to watch their favorite band/artist play live. Depending on how old your grandchildren are, you can either research what bands/artists are playing in or near their city. Alternatively, if they are old enough, you can ask them to send you details of a concert they would like to attend and just pay for their tickets. They will appreciate you for putting their interests first and they will go and create lifelong memories with their friends/siblings.
FREQUENTLY ASKED QUESTIONS
How do you stay close to your grandchildren when you live far away?
Having technology has improved greatly how we stay connected and in touch with people who live thousands of miles away from us. Staying close to your grandchildren will require an effort but it is much easier now than it was 30/40 years ago. You may have to communicate with them through their parents when they are younger and can't have a phone of their own just yet so the first step to staying close to your grandchildren is to maintain a good and healthy relationship with your children – their parents. When you have a great relationship with your children, they will tell you events happening in your grandchildren's lives and make an effort to connect you with them.
How do I connect with my grandchildren?
Connecting with your grandchildren is really easy. This is because all children want is to be listened to, understood, and have their opinions and voices matter to you. You can connect with your grandchild by taking an interest in their lives; what are they up to? How are they feeling? How are they getting along with their parents, friends, and other family members? Do they have any existential questions that they would want to discuss? Who is their favorite musician? Etc. you can find out a lot about your grandchild when you ask them these questions or just launch into a conversation with them like you would an old friend. Of course, keeping in mind "age-appropriate conversations." If you want to connect with your grandchildren, treat them like people who are trying to learn about the world they live in as opposed to children who know nothing. You may even find that your grandchild is smarter and wiser than you give them credit for. See his article for things to do with teenage grandchildren to get more information on how you can connect with your grandchild.
What are the best investment gifts for grandchildren?
Investments gifts for grandchildren are special because they grow and help the kid in the future when/if they need it. Here are a few ways you can invest in your grandchildren's lives; you can get them an education savings account (ESA) that can be used for their college tuition or private school education should their parents so choose. And secondly, you can create a trust fund for your grandchildren, a trust fund, however, requires you to put in heavy assets – and you, as the grandparent decides when the funds can be used by your grandchildren. Check out this article for more information on gifts for grandchildren that increase in value.
CONCLUSION
Getting to know your grandchildren will increase the probability of you knowing exactly what to buy them for special days and occasions. It is encouraged that you keep open communication with them – but just in case you have not yet built this type of relationship and are working on it, this list is a good place to start to get gifts for your grandchildren. You may also want to consider gifts to grandchildren for education such as trust funds and opening an education savings account for them.
ESTIMATED TIME DESIGNING AND UPLOADING THIS ARTICLE
ESTIMATED TIME RESEARCHING AND WRITING THIS ARTICLE
Try our AMAZING GIFT FINDER TOOL! Find GIFTS with 1 CLICK!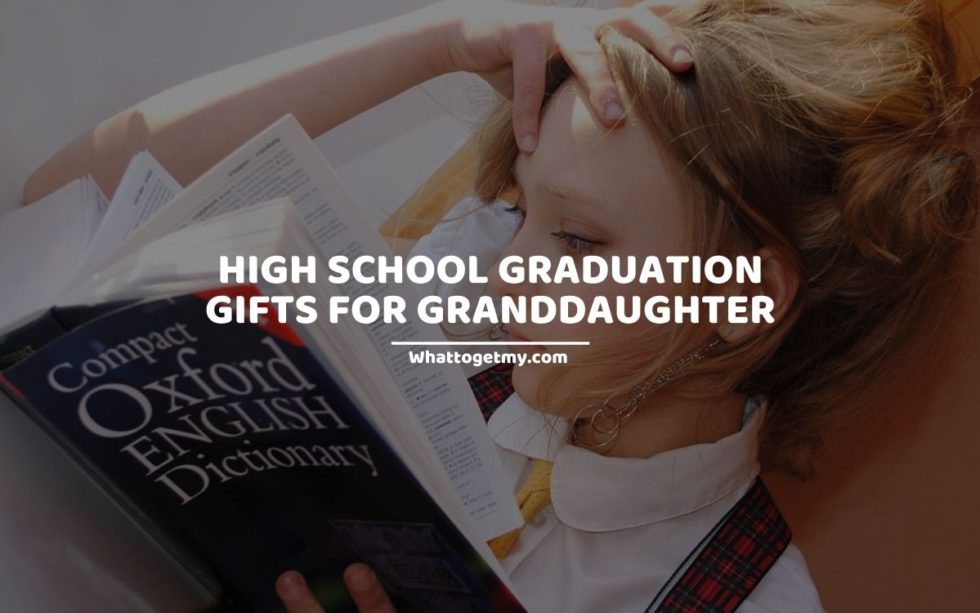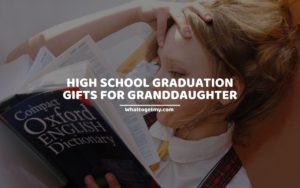 7 High School Graduation Gifts for Granddaughter
Grandparents have a very special relationship with their granddaughters and they will want this to reflect when getting their granddaughter graduation gifts. It is important to choose gifts that will allow your granddaughter to see just how much you love her and are proud of
Read More »