You are looking for a special gift for a beautiful and very special granddaughter. The thing is she will be 18-years-old soon. 
Although you can't believe that the years have flown by so fast. To you, it feels like it was just yesterday that you held this tiny little baby in your arms on the day she was born.
This then takes you back to all those special moments that you have shared with her while she was growing up. The many times that she has made you laugh or smile. The fun that you have had together and the unbreakable bond that you have built over the past 18 years.
You find yourself thinking about how important she has become to you. What she means to you and that you want nothing more than to see her happy – especially on her special day.
This brings you back to you trying to figure out what the perfect gift would be for you to give her. You are trying to decide whether you should get her one big gift. Or if you should get her lots of small meaningful gifts. 
Giving your granddaughter the perfect gift does not have to be something expensive. All it really needs to be is something that is thoughtful and meaningful. And don't worry she will love it just because it came from you. 
Your choice of gift or gifts will depend on the types of things that she likes. If you are not entirely sure you could always ask her how to ask someone what they want for their birthday. You could also choose gifts based on the common things most girls love. Then add something personalized to it. Items such as: 
A special piece of jewelry that suits her taste is always a special and meaningful gift. Something like an infinity heart necklace is the type of jewelry she will wear on a daily basis.
Makeup and beauty products
18-year-olds want to look their best when they go out to explore more of the big, wide world. They enjoy experimenting with different colors, products, and techniques.  An idea for this type of gift would be to get her a makeup bundle.
When it comes to choosing fashionable clothes for an 18th birthday gift it is best to stay clear of. Clothes are always welcomed by them if it is a fashionable item but it is not at all meaningful. 
If clothes are the only things that she would really like for her birthday. Then it is best to give her a gift card so she can choose her own items. Giving your granddaughter a gift card for her birthday might feel impersonal but there are ways to make it special by finding out what to say when giving a gift card.
Accessories make a really great gift especially if it is a useful gift. And has something special added to it? An example would be a travel mirror that she could put in her purse or makeup bag. Included with the mirror is a wonderful message engraved on the outside. Some other accessories that she might enjoy would be a gift basket. This basket comes with a journal, ring holder, bath bombs, scarf, and socks.
Spectacular gift ideas for an 18th birthday would give her amazing décor items for her bedroom or dorm room. Items like a special granddaughter musical jewelry box to keep her personal items safe. Or you could think about giving her a beautiful Inspirational wall art that will motivate her to keep going every single day
If you feel that the type of items that she would be interested in that you have in mind are too small for an 18th birthday gift for your granddaughter. You could then try doing something fun with it. Like giving her 18 gifts for her 18th birthday that might be small but are useful or meaningful gifts.
You can then wrap each gift individually and place them in different sized gift boxes for her to enjoy unwrapping one at a time.
If this idea is a little too much or you don't like it you could then think about putting together or getting her 18th birthday gift baskets with a variety of items that you know she will love.
As an Amazon Associate we earn from qualifying purchases. We may earn a small commission for our endorsement, recommendation, testimonial and/or link to any products or services from this website. Thank you, your qualifying purchases help support our work in bringing you real daily gift ideas.
Quick Overview: 18th Birthday Gifts for Granddaughter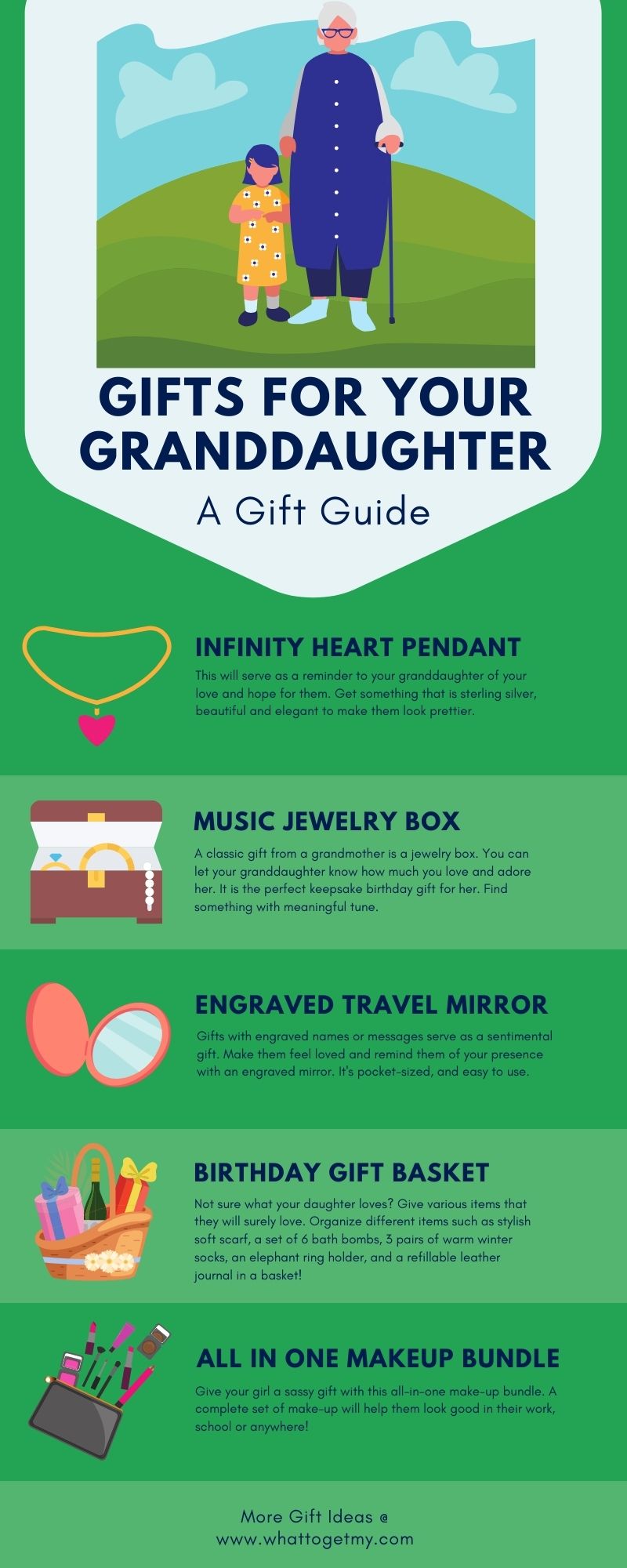 Source Link: https://whattogetmy.com/18th-birthday-gifts-for-granddaughter/
Infinity Heart Pendant
This infinity heart pendant necklace makes a special gift for a granddaughters 18th birthday. It will be a reminder to her the special bond you share with each other as she ventures off on her journey of adulthood. 
The captivating sterling silver heart is wrapped with an infinity symbol. It is held with an 18-inch chain that is neatly finished with a lobster clasp. She will love it so much that she won't want to take it off.
The majority of customers that have purchased this Infinity Heart Pendant necklace for their granddaughters love it. They feel that it is the perfect gift for a granddaughter that is beautiful and well made.
Granddaughter Music Jewelry Box
With this beautiful wind-up music box, you can let your granddaughter know how much you love and adore her. It is the perfect keepsake 18th birthday gift for her that is made with a dark wood finish and plays a beautiful and meaningful tune. 
The music box's interior is lined with a velvet lining that will keep her jewelry and mementos safe. And if you choose to, you can personalize it by replacing the artwork with a personal photo.
Those customers that have already purchased this Granddaughter Musical Jewelry Box could not be any happier with their purchase. It is well crafted, looks amazing, plays a great tune and comes with a beautiful message for their granddaughter.
Engraved travel mirror
This stunning engraved travel mirror is the perfect small 18th birthday gift for a granddaughter. There are many occasions in a girl's life where she would need to have a mirror with her. 
This mirror is the ideal size for her to keep in her purse, pocket or makeup bag and it comes with 2 sides. One side is a regular mirror and the other side of the folding mirror is a 2x magnifying mirror for her to see small details clearly.
Many customers that have purchased this Travel Mirror found that it is an excellent high-quality gift for any woman. They feel that it is a great size that is sturdy with a beautiful message engraved on the outside.
Birthday Gift Basket
Giving a gift basket with a variety of great products to your granddaughter on her 18th birthday will delight her. Organized in a beautiful gift box is a stylish soft scarf, a set of 6 bath bombs, 3 pairs of warm winter socks, an elephant ring holder, and a refillable leather journal. 
With this amazing gift, she will be able to relax while pampering herself keep herself comfortable and warm all while transferring her thoughts to a journal for safekeeping.
Many customers that have purchased this Birthday gift basket love it. They find that all the items included are beautiful, of high quality and are very useful.
All in One Makeup Bundle
Give your granddaughter a surprise gift with this all in one makeup bundle. She may receive a variety of items from SHANY new or old catalog, any color, and any size. They could include sample-sized, mini-sized or full-size makeup sets. It could also include a makeup brush, a lip gloss set, false eyelashes, nail decorations, and accessories.
Customers who have purchased this Surprise Makeup bundle were extremely satisfied. They were amazed by the number of products that they received which were all great quality products. They felt that the bundle was well worth their money.
Inspirational Wall Art
This inspirational wall art would make a wonderful 18th birthday gift for your granddaughter. It will give her a motivational boost for the next part of your journey in life no matter if she is going off to college or starting her first job. It will be a gift that will stand out on her wall to see every day with its high-resolution print that is fade resistant which sits perfectly on a durable wooden frame.
Customers that have purchased this Inspirational wall art love everything about it. They find that it is the perfect size to hang on any wall that motivates you to keep moving towards your goals.
A special 18th Birthday card to your granddaughter
A birthday card helps make a gift more special as you can write special wishes or messages in them for the birthday girl. It is a way of letting her know that you are thinking of her and that you love her.
A birthday card can be a keepsake item that she can put away and read again and again anytime in the future when she wants to.
So it is important to include with her gift a special 18th birthday card and to write a special birthday wish or a message. Some ideas to write in the card are:
To My sweet and beautiful granddaughter, you are the most important thing that I hold dear to my heart. Enjoy your special day and may you experience everlasting joy, happiness, and peace. Happy birthday.

Dearest granddaughter, Thank you from the bottom of our hearts for bringing such joy, happiness, and sunshine into our world. We love you so much. Happy 18

th

birthday.
If you want to add a little fun to an 18th birthday card here are some ideas to say:
Happy 18

th

birthday to a wonderful and beautiful girl. Welcome to the privileged and overworked world of adults. Hope that you enjoy it

Happy Birthday dear girl. Today is your first day of adulthood! Get out there and live it up and enjoy! There are so many fun things to do now that you're 18! NO, not really. You get to pay your own bills now and that's about it.
Don't panic if you are struggling to find the perfect 18th birthday gift for your granddaughter, anything you give she will love. As long as it suits who she is and what she likes and is meaningful with a special message or a personal touch.
ESTIMATED TIME DESIGNING AND UPLOADING THIS ARTICLE
ESTIMATED TIME RESEARCHING AND WRITING THIS ARTICLE
Try our AMAZING GIFT FINDER TOOL! Find GIFTS with 1 CLICK!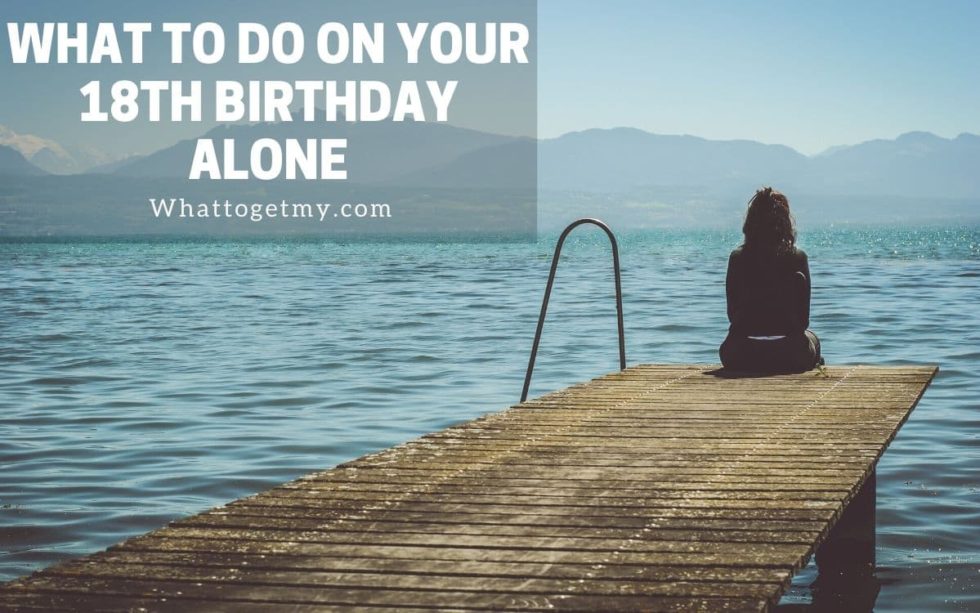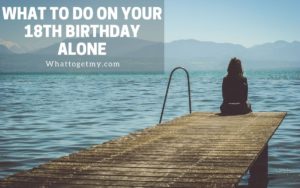 What to do on Your 18th Birthday Alone
17 Exciting Ideas for What to Do on Your 18th Birthday Alone WhatToGetMy Instructional Article You find that you will be spending your 18th birthday alone. To stop yourself from feeling all depressed and lonely on your special day. You are looking for some exciting
Read More »