14 Ideas of How to Celebrate 18th Birthday for Son
WhatToGetMy Instructional Article
Coming up with ideas for 18th birthday celebration is not easy at all. There are a lot of things to consider, not to mention all that hassle for the organization, once you make up your mind on a particular event type. Of course, your child deserves it, especially for this special day when he's about to officially become an adult.
Watch the video version of this article:
Still, why shouldn't you rely on some help if you can? We wanted to be there for you and help you not only with unique ideas but with tips for organization too. That's why we composed the following guide, including all the things we thought would be helpful for the occasion.
Here are our 14 ideas of how to celebrate 18th birthday for son:
1. Bonfire Party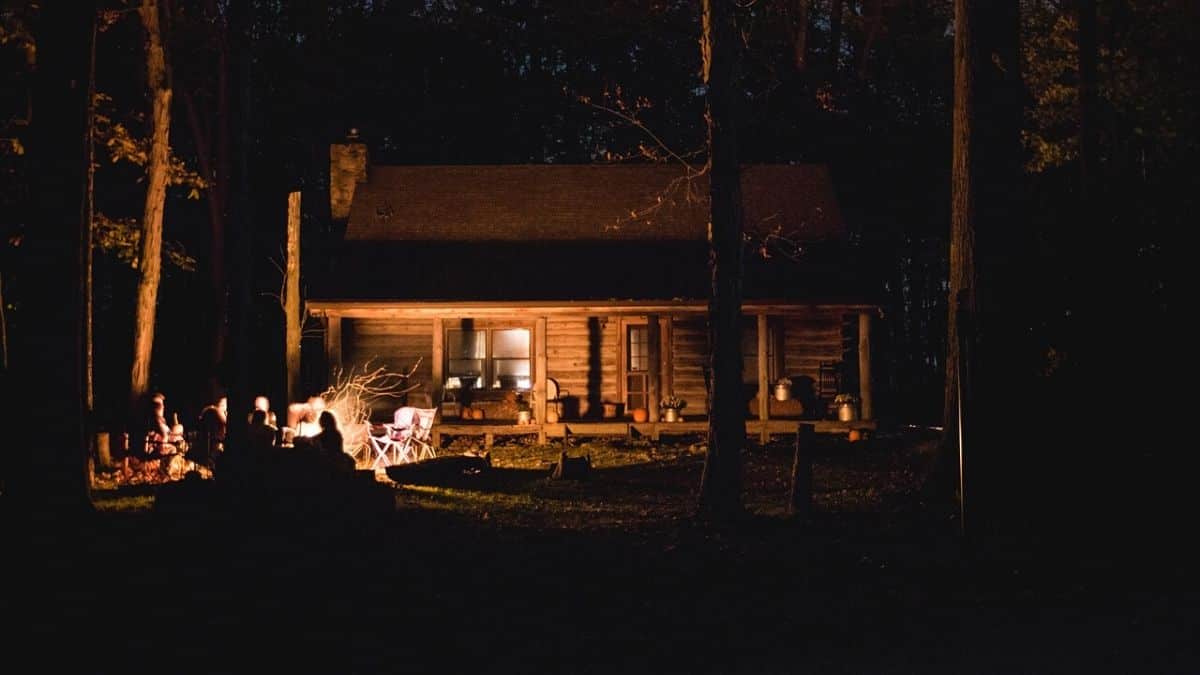 Our top and the first recommendation is a bonfire party. It's a unique way to celebrate the 18th birthday. If you have a large backyard or you live in the countryside, this will be a piece of cake to organize. You only need a big, open space to accommodate the fire and all those guests. They should sit at a safe distance from the big fire, which means they'll occupy quite some space. In case you can't host a bonfire party at home, you can always do it in an open field, park, at the beach, and in other places.  Just make sure to check with authorities whether it's okay for you to use the ground for the party.
Once you set up the locations, things are pretty simple. You'll need some portable chairs or blankets, or you can ask the guests to bring their own. The second important thing is the food. We recommend hot dogs, marshmallows, donuts, baked potatoes, and corn on the cob, but you can opt for whatever you like. Don't forget the drinks and disposable glasses, so you don't have to bother with the dishes tomorrow morning. Also, music is an essential part of the party, so make sure to bring some powerful speakers!
As for the activities, there are plenty of things you can do at the bonfire party. Truth to be told, most people will have fun with only staying around the fire, talking, eating, and warming up. Still, if you want to make things more interesting, you can bring some games to play with your friends.
If you're throwing a bonfire party at the beach, here's a useful article you can follow for some activity ideas: Fun Things to Do at the Beach at Night.
2. Dinner Party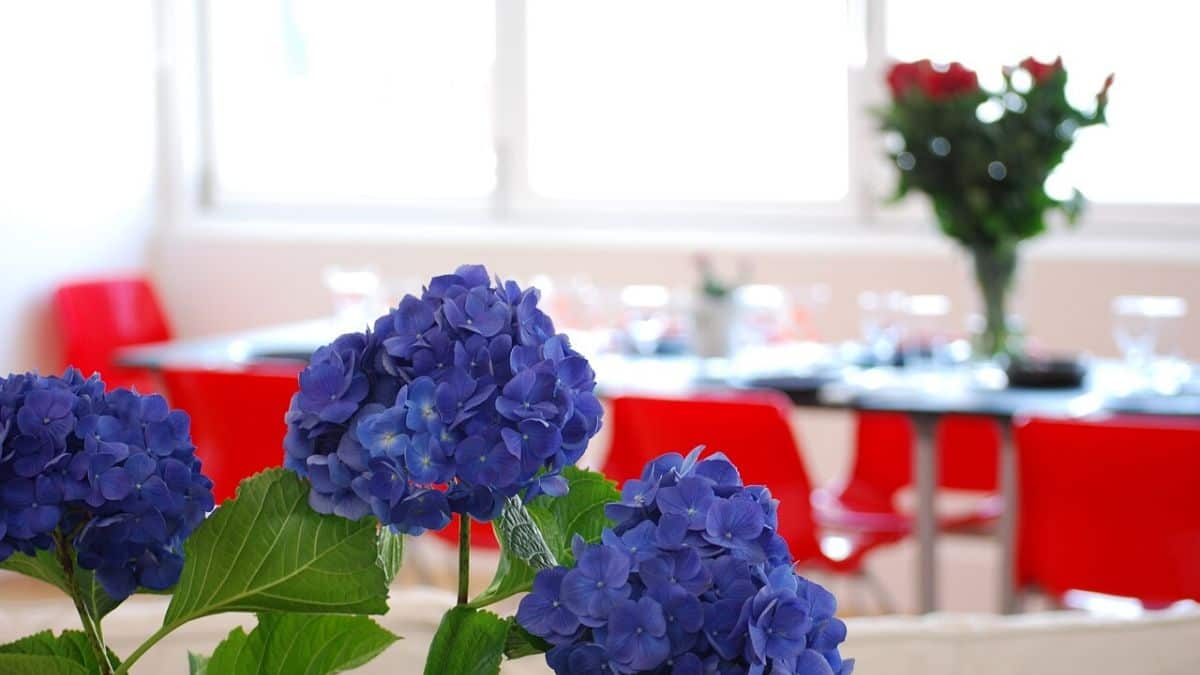 If you're wondering how to celebrate the 18th birthday on a budget, we have a solution. You can organize a dinner party for your son. This celebration type doesn't require for you to invite many guests. You could do it, though, but if you're on a limited budget, you can organize the party only for the closest friends and family members. Here are some tips for the organization:
Stick with the 3-12 guests for the evening. Everything above that will transform into a party, regardless of your intentions.
Food should be homemade. You can either prepare it yourself or make the dinner party a do-it-together thing (only recommended when having 3-6 guests).
Make sure that your son is comfortable with the people who are coming to the party. It's his birthday, after all. You should let him write the list, and you can add a suggestion or two.
You can surprise your son by giving him the gift he always wanted for the 18th birthday. Try to figure out what he wants, and then organize other guests, so you can all invest in one big, meaningful present.
3. Movie Marathon Party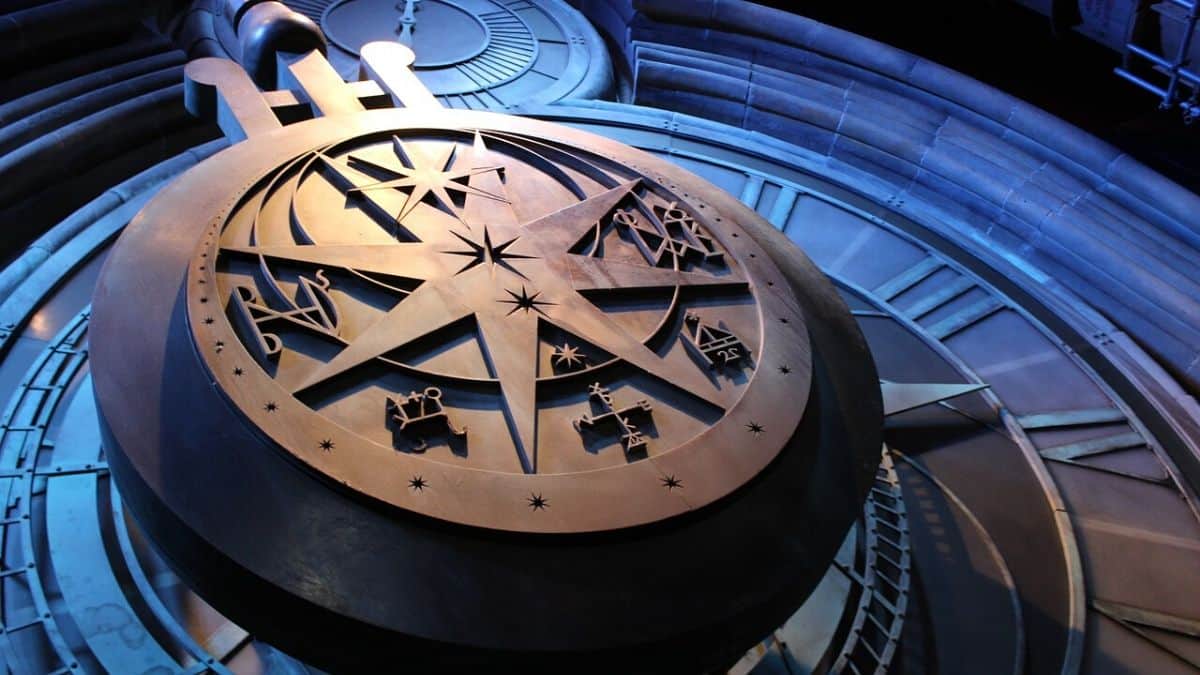 So, what to do for the 18th birthday in winter? It might seem you don't have so many options because you can't go outside, but that's not the case. There are plenty of things you can do at home to make your son's birthday unforgettable. For example, a movie marathon party is an excellent option. You can prepare some food and drinks for the group of friends, and host a sleepover. Yes, it will require some extra effort from your part to accommodate all those children, but think about how happy your son will be! Besides, youngsters don't need much. Considering they'll be watching movies all night long, all you need to do is to bring out blankets and clear the living room for them to lay around. Make things more comfortable for them with some extra pillows, and that's about it. Oh, if you have a projector, even a mini one, don't forget to bring it out. A movie marathon is way more enjoyable with a projector.
Pro Tip: Can you guess what type of fans are we? Yes, we're totally into Harry Potter and Lord of the Rings series. Therefore, those would be our top recommendations. However, we are well aware that a group of friends can't always agree on which movie to watch. To avoid tiresome and time-consuming arguments, you should all make suggestions and create a list of movies. Then you can vote for the movie. It's a fair way to pick something to watch!
4. Costume Party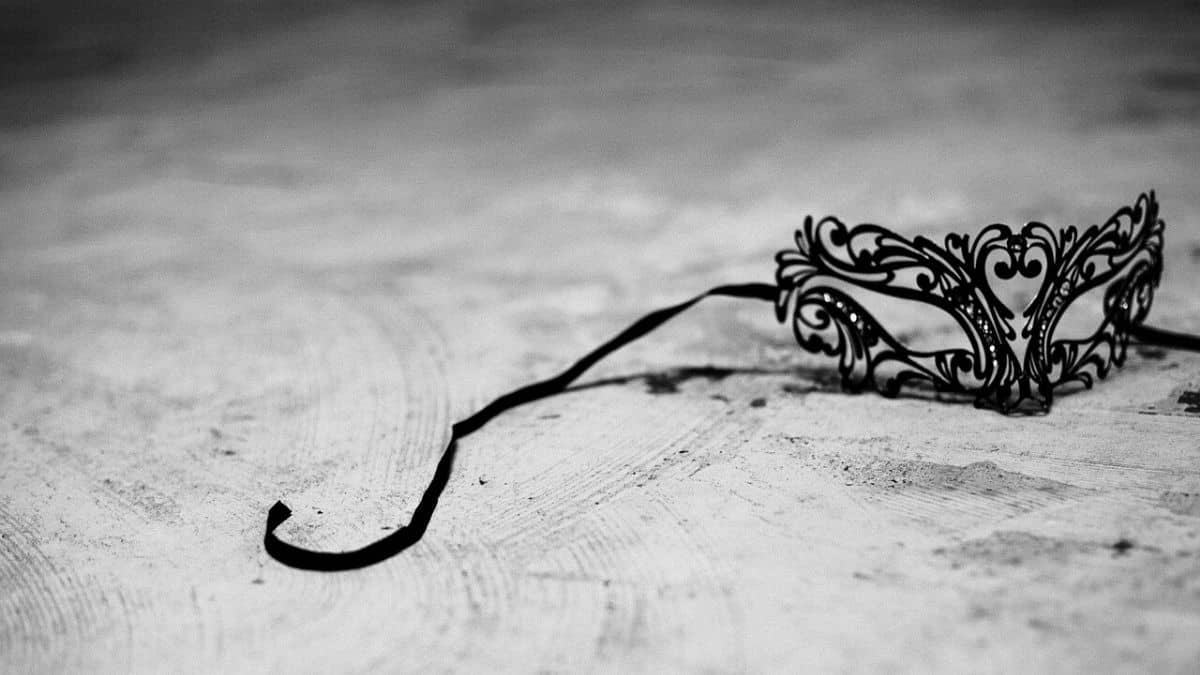 Are you looking for unique 18th birthday party ideas? Fear not, we got your back! Our suggestion is a costume party. Don't tell us you thought that the only possible costume party is a Halloween one. Not at all! If your child enjoys costumes, you can organize a costume party at your home. It can be a themed one, where everybody has to be dressed as famous people from the 1920s, for example, or a free one. The free one allows everyone to come dressed as they please. No matter which type you choose, it will be super fun, that's for sure!
5. Themed Party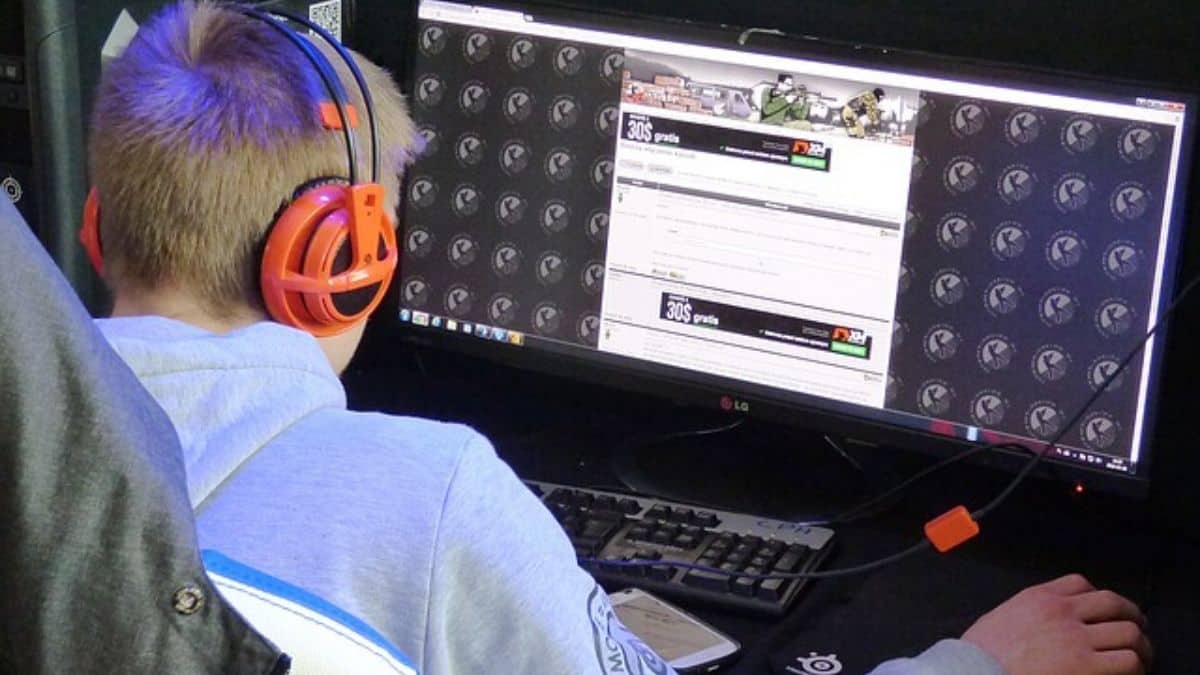 We already mentioned this option above, but now we have one slightly different. A themed party can include many things. For example, if your son is a gamer, you can organize a computer game night for him and his friends. Even better, you can buy a newly released game for them, and surprise all of them for the birthday!
The main thing with a themed party is to organize the event around the thing that interests your son the most. This way, you'll make him incredibly happy regardless of the number of guests, budget for the party, etc. He will be thrilled with the possibility to do the things he enjoys the most with his friends and family.
6. BBQ Party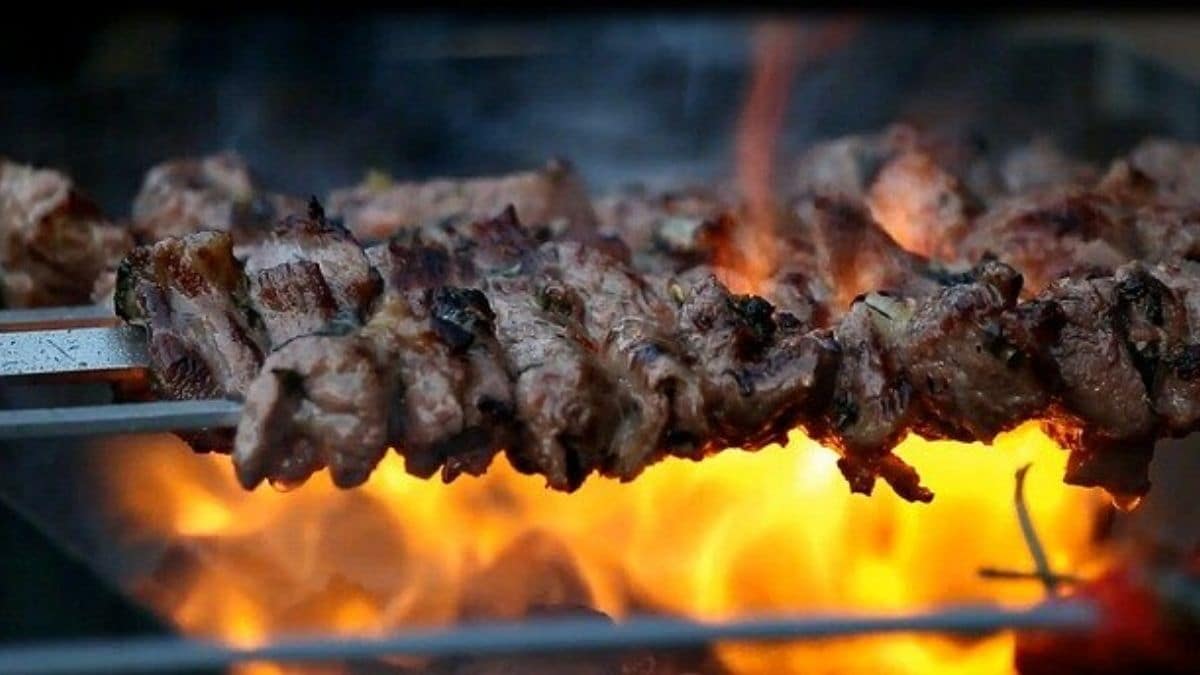 If your family counts many members, we recommend a BBQ party. Of course, you can and you should also invite your son's friends, but the number of guests will probably depend on your budget. The good thing about the BBQ party is the fact you can throw it wherever you want. You only need a grill, a toolset, food, drinks, and powerful speakers. With this combination, the fun is guaranteed!
Pro Tip: You'll probably want to bookmark this page for the morning after 4 Homemade Hangover Kit Ideas.
7. Surprise Party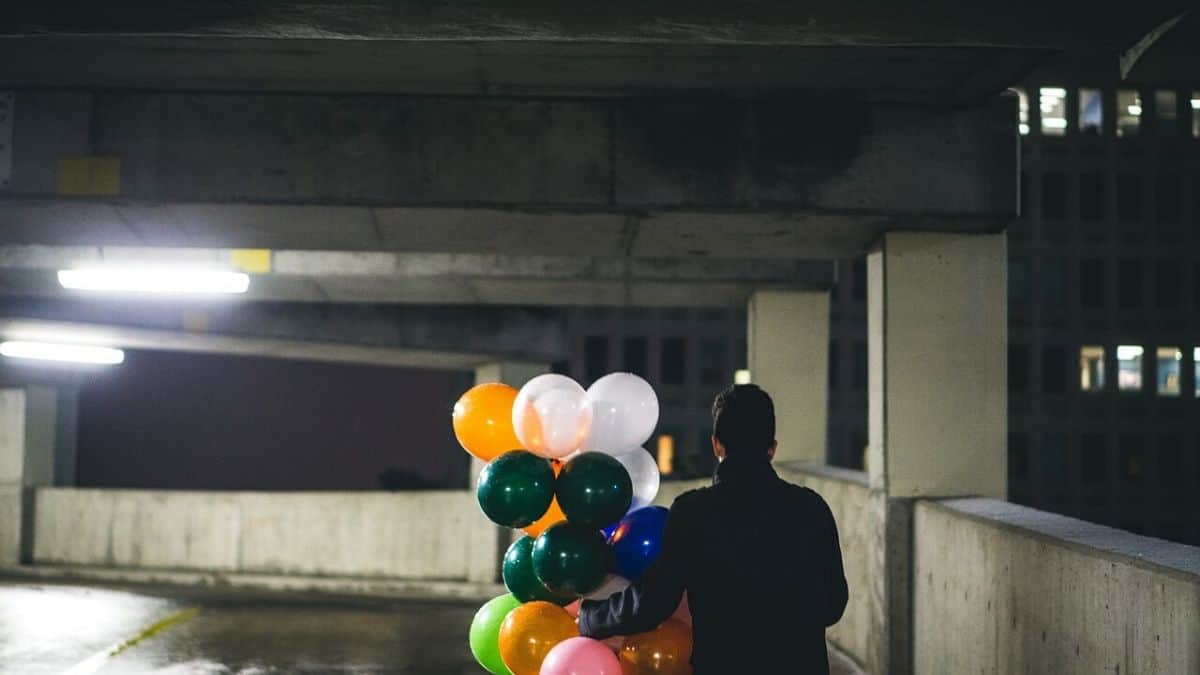 Now, have you considered not telling your child about your plans at all? To throw a surprise party? It's a classic, but the one that works in 99,9% of situations. For example, you can tell your son you're planning to take him to his favorite restaurant for his birthday. Tell him how you're struggling with bills and how your budget is not allowing you to make anything special for the day. Talk about it for weeks or even months if you can. Then get in touch with his friends and your family, so you can organize a surprise. Make sure for details not to leak! We recommend balloons, a big birthday cake, champagne, a pile of gifts, and other cheesy stuff for the night. The surprise should be complete, after all, don't you think?
8. Game Night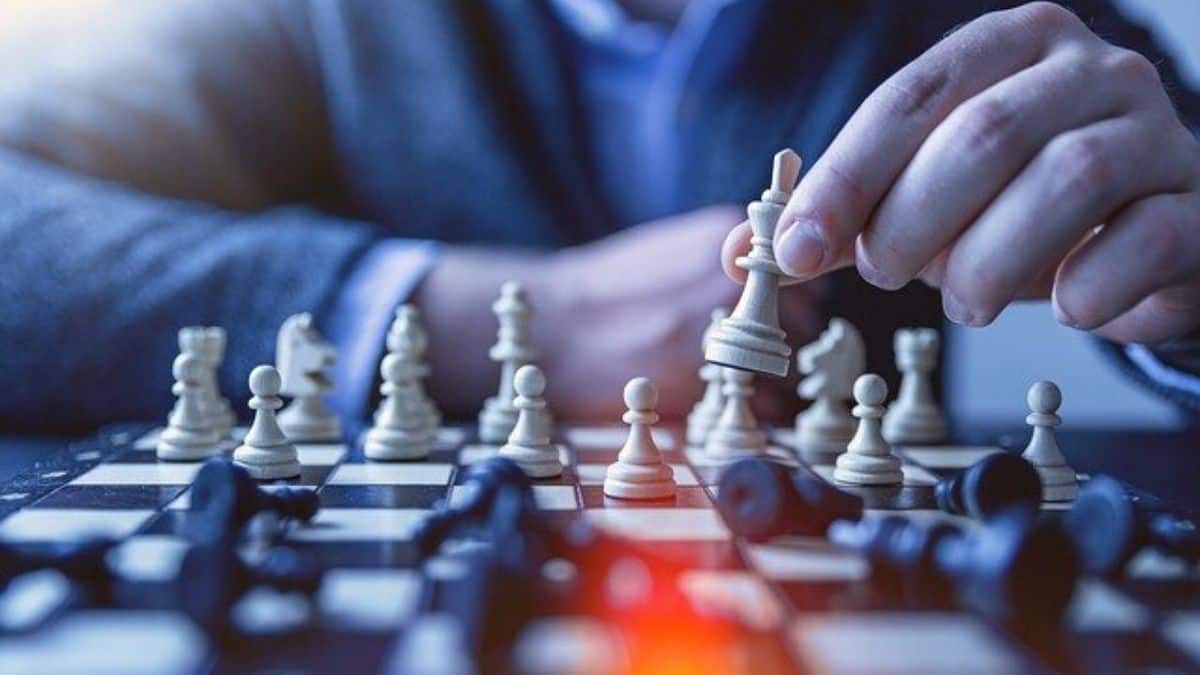 Another idea for a winter birthday celebration is a game night. Of course, this is an excellent option anytime, if your child prefers staying at home. You can gather up your son's friends and family members, or you can only host a family game night, depending on your child's preferences. Make sure to bring a lot of board games, cards, and other fun items. Without a doubt, your son will have a wonderful time and thank you for the beautiful night!
You can take a look at the following article for more similar ideas: How to Celebrate 16th Birthday Without a Party.
9. Scavenger Hunt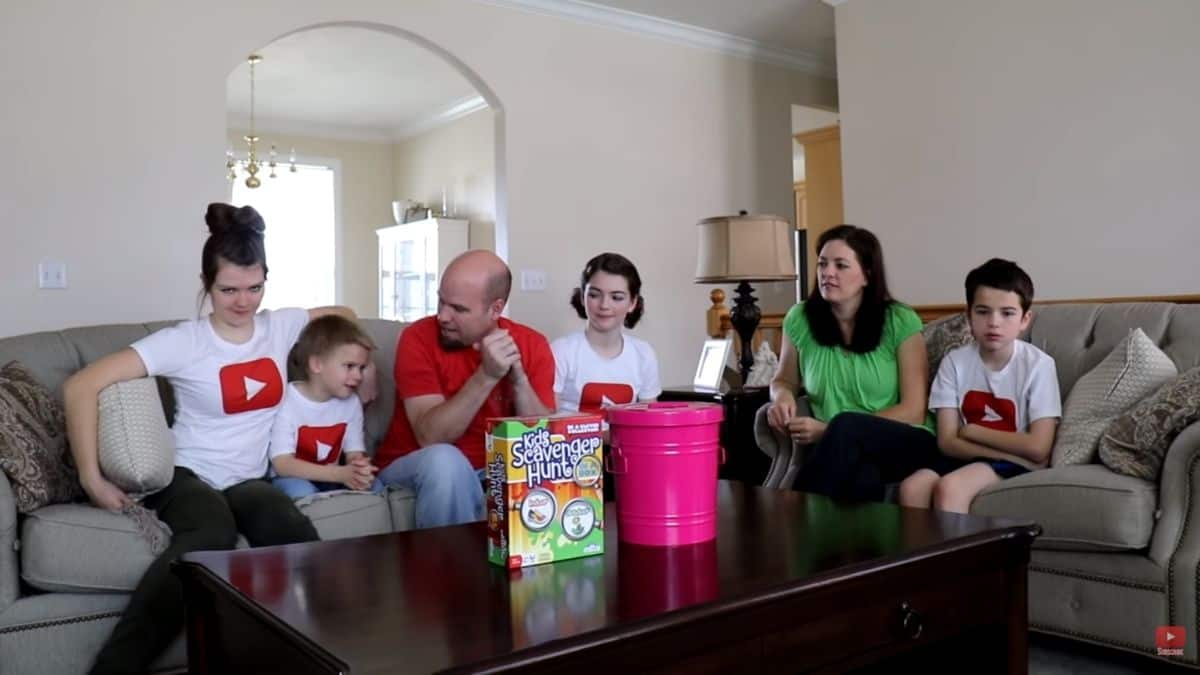 If you want to make things more interesting for your son this year, you can organize a scavenger hunt. This type of game doesn't require any extra money from your part. With a little effort and some time, you can craft the game on your own. All you need is creativity and DIY stuff. All in all, this is one of the most Creative Ways to Give Birthday Presents, and we highly recommend it for the 18th birthday.
10. Getaway Weekend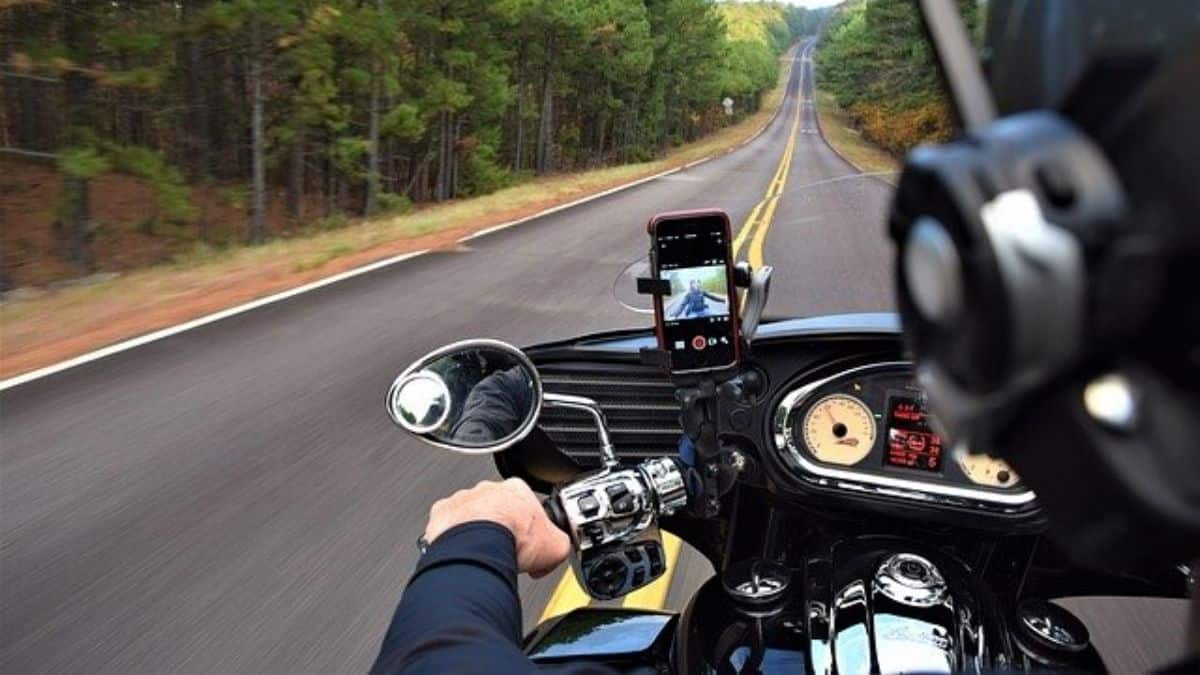 If you have the means to organize a getaway weekend, we highly recommend you to do so. It's a perfect chance to get some free time, but over everything, to make your son's birthday memorable. That's the thing he will never forget, no matter where you choose to go. Pick up some tickets, book a room in the hotel, and don't say anything to your son until the departure day. You can only imagine how surprised and thrilled he'll be!
If you're on a limited budget, a road trip is an excellent alternative. You can bring food and drinks with you, so you can avoid additional costs. Besides, a one or two-day trip to the nearest city will hardly be that expensive.
11. Extreme Sports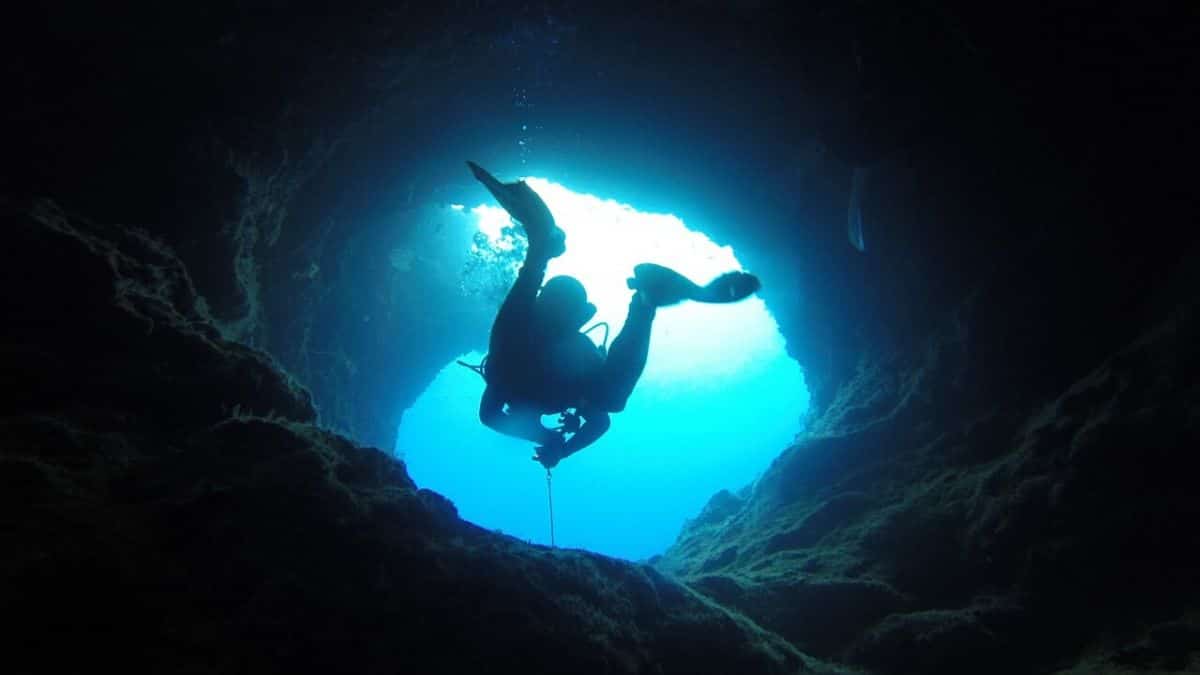 In case your child always wanted to try extreme sports, but he never got approval from your party, now it's the perfect time to surprise him. You can both go and try out some of the following extreme sports:
Mountain biking

Cave diving

Skiing or snowboarding

Bungee jumping

Ice climbing

Kitesurfing

Skydiving

Ziplining
That's quite a way to celebrate the 18th birthday, right?
P.S. If your son is a sports enthusiast, here's an article that might help you find the perfect gift for his birthday: Best Gifts for Someone Going to Basic Training.
12. Escape Room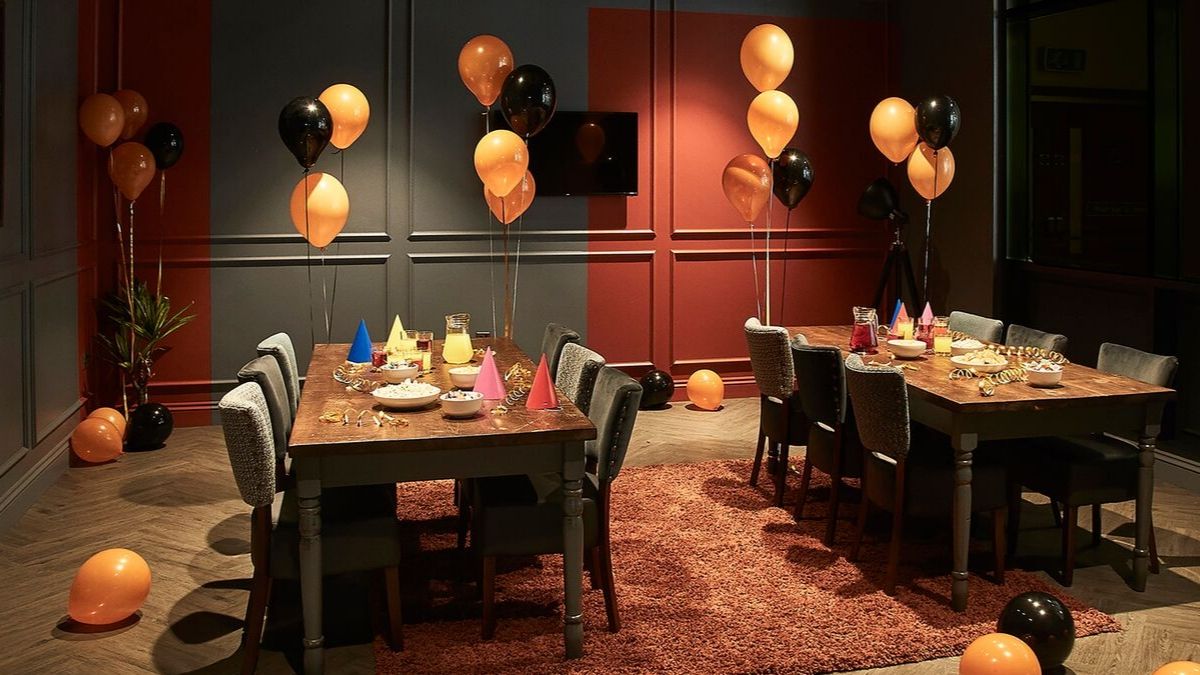 In case you have run out of ideas for the 18th birthday party games, we have a perfect one. Do you know that you can find specially designed escape rooms to go and play with your crew? Well, you can also organize the game at home. The entire thing does require a little bit of effort, that's true, but it's totally worth it. The game is unique, engaging, and fun. Your son will enjoy it very much!
13. Karaoke
Most people have difficulties finding Fun Things to Do in a Small Town With Friends. They also have a hard time to come up with simple 18th birthday party ideas at home. That's why we are here to help you organize a fun evening for your child's birthday. It doesn't really take that much to satisfy youngsters. For a few bucks, you can easily buy a mic, power it with powerful speakers, and throw a karaoke party for your son and his friends. Combined with some food and drinks, it's a perfect birthday celebration on a limited budget.
14. Camping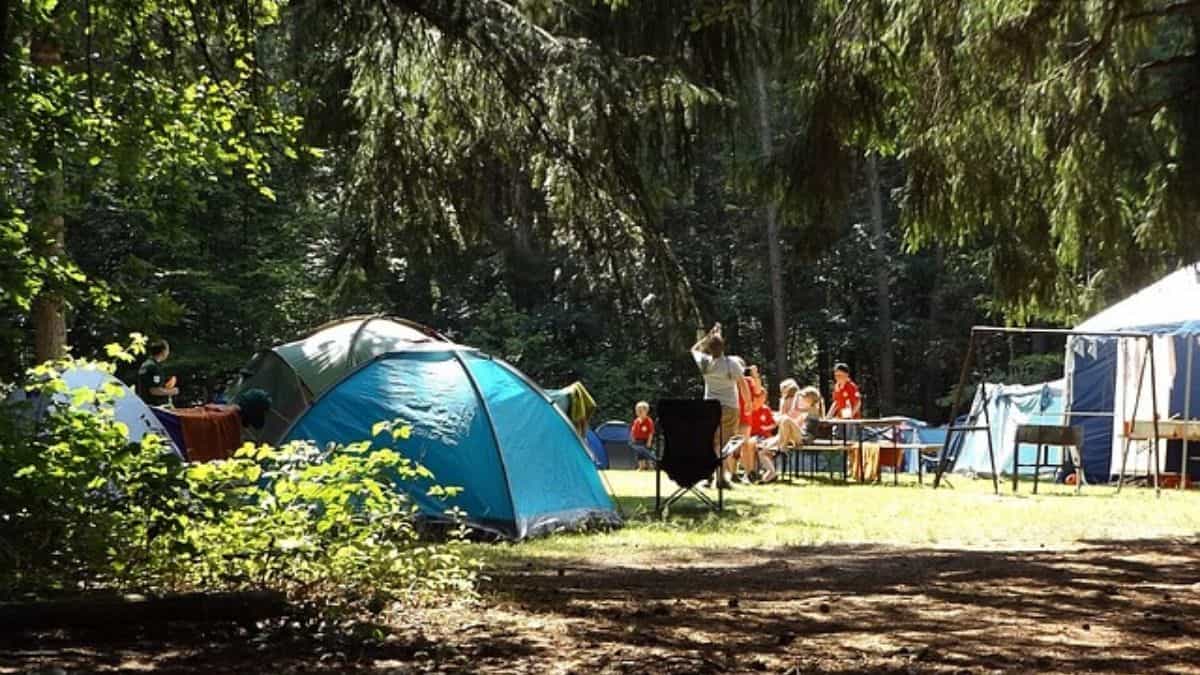 So, do we have more ideas on how to celebrate the 18th birthday for daughter and son? Sure we do! Camping is one of the most exciting activities anytime, not only for the birthday. Wherever you go, setting up a tent, sleeping bags, fire, grill, and all that stuff – it's an experience that is hard to beat. Therefore, if you want to make your child's 18th birthday memorable, camping is an excellent idea!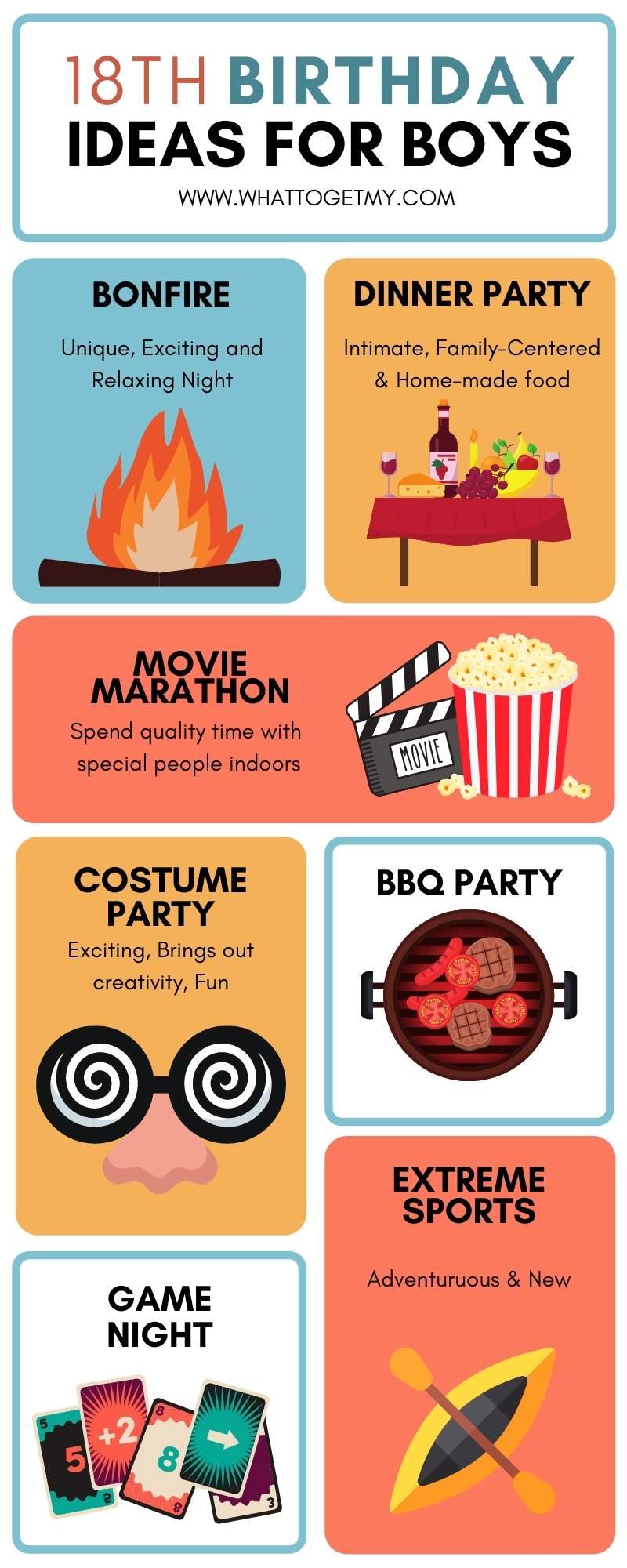 Source Link: https://whattogetmy.com/how-to-celebrate-18th-birthday-for-son/
Hopefully, our 14 ideas on how to celebrate the 18th birthday for son are just what you have been searching for. We wanted to make your life easier and save you some time on coming up with new ideas for the special day. Honestly, we think your son will be thrilled with any idea you choose. As long as you thought about his personal preferences and put an effort to make the day special, everything will be just fine. Once again, we send our good wishes and hope your son has a great time for his 18th birthday!
ESTIMATED TIME DESIGNING AND UPLOADING THIS ARTICLE
ESTIMATED TIME RESEARCHING AND WRITING THIS ARTICLE