Shopping for kitesurfers is not easy at all, don't let anyone tell you otherwise. It's not about the person but about the sport. Kitesurfing combines so many sports, from wakeboarding to skateboarding. It proves to be an extreme sport suitable only for the bravest and best-equipped athletes. There's no way anyone would dare to try kitesurfing without the quality gear.
However, chances are, a kite surfer in your life already has all the necessary gear for her or his favorite sport. Even if that's not the case, how are you to guess what to get? Unless she or he gives you a hint about the favorite brand or specific parts of the gear, you're pretty much in a problem. That's why you need to opt for a different approach. You should look for some other things that kitesurfers might need on their adventures.
Luckily, there are many kitesurfing accessories on the market that would make the life of every kitesurfer way easier. You only need some extra guidance to make sure you're picking the right brand, but that's why we are here for you. To help you find the best gifts for kitesurfers, we composed the following guide. In it, you'll find everything a kitesurfer might need for his favorite sport.
As an Amazon Associate we earn from qualifying purchases. We may earn a small commission for our endorsement, recommendation, testimonial and/or link to any products or services from this website. Thank you, your qualifying purchases help support our work in bringing you real daily gift ideas.
Quick Overview: Gifts for Kitesurfers
GoPro HERO 7 for Recording Surfing Adventures
You probably heard about the Go Hero 7 camera before. It's one of the most popular and best-rated tech gadgets on the market. What makes it so special, you may ask?
Go Hero 7 ensures you get the videos and photos in the best resolution. The camera predicts movements and delivers impressively smooth footage. The photos turn out to be of excellent quality thanks to the noise reduction feature. There's even an option to control the device via voice control for hands-free use when in nature or when enjoying your favorite sport.
In the age of social media reign, live streaming is a crucial feature in all tech gadgets. Go Hero 7 allows you to share stories and videos live without distorting their quality. Further on, the device is incredibly sturdy, so you don't have to worry about damaging it on your adventures. The camera is water and shock-proof and proves to be quite durable. You'll use it for many years, that's for sure.
Go Hero 7 is the ultimate gift for every sports person in your life. Whether you're searching for Gifts for the Sailboat Enthusiast, wakeboarder, hiker, camper, or any other person with an active lifestyle, you can always go for the Go Hero 7. As you can see, what makes this device perfect for outdoor enthusiasts is the high-quality construction and excellent performance. Also, Go Hero 7 allows for capturing the memories from all the adventures in one's life, which is the best gift you can give to someone.
Practice Board Skills with Whirly Board Spinning Balance Board
If you're looking for the kite gifts that will allow a kitesurfer to practice more at home, then a balance board is an excellent choice for you. We have one excellent to recommend, and it's coming from Whirly Board.
The balance board allows you to exercise and improve skills anywhere. Thanks to the spherical-shaped balance points, the board rotates freely and provides the 3-dimensional experience. It also has a classy design and sturdy construction. The wood doesn't flex or bow under pressure. It provides a secure grip even on bare feet. What makes this board perfect for water sports enthusiasts is a rope handle. You can set it up to practice moves before switching to the water.
All in all, this balance board is well thought out. It's suitable for everyone who needs extra practice for surfing, wakeboarding, snowboarding, and more.
The balance board is an excellent gift for every kite surfer out there. It allows for home exercises and significantly improves skills. Additionally, it's super fun, and water sports enthusiasts will enjoy it very much!
Track the Best Surf Spots Around the World with Surf Maps World Map
If you want to get something special and unique for a kitesurfer in your life, we recommend the world map coming from Surf Maps. The item has beautiful pictures with incredible details about all the best surf spots around the world. You can fold it down and bring it on your adventures or even hang it on the wall. It looks so good you'll want to have it as a decorative item in your home. It also proves to be of good quality. You'll use it for many years, that's for sure.
You'll make a kitesurfer in your life incredibly happy with this map! She or he can finally track all the best surf spots around the world and explore them one by one.
Seavenger Wetsuit for All Water Sports
Do you know what every sports enthusiast needs? A wetsuit! You can't go wrong with giving one as a gift to a kitesurfer regardless of whether she or he has one or not.
We would like to recommend a Seavenger wetsuit. It's a high-quality one that features flexible and stretchy fabric. There are also shoulder and knee pads for more protection. All in all, the suit is very soft and comfortable, yet that doesn't influence the impressive durability. Thanks to the quality stitching, it's wear and tear-resistant. You can put it on and take it off in a breeze, which is very important. It also fits snugly. Only keep in mind that the suit is suitable for warm to slightly colder water temperatures, and not for super cold water.
Seavenger Wetsuit is among the most popular ones on the market. It features high-quality materials, fits snugly, and proves to be very durable. The suit is one of the Great Gifts for Boat Lovers or any other person who enjoys water sports. It also comes in two designs, so you can get it for both male and female kitesurfers in your life.
Ho Stevie! Surf Poncho to Keep You Warm
If you want to keep a kitesurfer warm and cozy, get her or him a poncho. It's a piece of clothing you can pick without worrying too much about the size. It provides a perfect fit straight from the box and proves to be incredibly useful, especially for water sports lovers.
Ho Stevie! features a surf poncho suitable for both men and women. It's one of those 100% cotton ponchos that are super comfortable. The material is warm, soft on the skin, and dries quickly. The size is universal, although the company made the poncho longer just in case. Overall, it's a quality item, and a kitesurfer will love it!
The poncho is perfect for kitesurfers, and it also makes one of the Best Gifts for Paddleboarders, wake surfers, and other water sports enthusiasts. It allows for quick and easy changes on the beach, so you don't have to worry about your towel slipping and people watching. Of course, the incredible comfort and beautiful design adds to the quality design.
Stay Hydrated with Coleman FreeFlow AUTOSEAL Insulated Water Bottle
Every person with an active lifestyle needs an insulated water bottle. It's an item that will make your life way easier, from daily responsibilities at work to kitesurfing. During the day, it's imperative to stay hydrated. Everything else can wait. Coleman FreeFlow Autoseal water bottle will ensure a proper water intake and keep you healthy.
The Coleman bottle is double-walled and vacuum insulated. The stainless steel construction makes it incredibly durable and easy to maintain. The bottle can keep your drinks cold up to 58 hours or hot up to 20 hours. How impressive is that?
Now, there are some more amazing things about the Coleman bottle. One is a high-flow spout that allows for quick sips. The second one is an AutoSeal feature that prevents spills and leaks. You can toss it around, shake it, put it in your bag or backpack, and there won't be any water messes around. Also, the protective spout cover prevents dirt from getting to the mouthpiece. You'll take perfectly clean and safe sips every time.
The Coleman water insulated bottle is available in 7 different colors. You also get to choose the size (24 and 40 ounces).
Coleman offers a high-quality water insulated bottle that is very popular among the users. Some of them even say it's the best water bottle they ever had. We'll let you form your own opinion, but one is certain, you won't be disappointed.
Conclusion
Do you like our ideas? We tried to keep it simple and include products that would meet different budgets. For example, if you have some extra money to spend on a gift for a special kitesurfer in your life, we highly recommend Go Hero 7. It's an extraordinary camera with impressive performance. Every kitesurfer will be thrilled with it and show off among friends.
The mid-range choices would be accessories such as the surf world map and the wetsuit we listed above. These are all excellent gifts, so don't worry too much if you can't afford high-end tech gadgets. Now, for those who are on a tight budget, we recommend the warm and cozy poncho and the water insulated bottle. These items will most certainly improve the daily life of kitesurfers or at least make an excellent addition to the gear.
In the end, try to figure out what would a kitesurfer in your life like to get. We are well aware that sometimes that's difficult to achieve, especially if you don't know a person well or you're not into kitesurfing yourself. If that's the case, stick with accessories that are more universal. Then a particular person can use them in daily life too. Sometimes, a good gift is also an item that will replace the old one. People tend to stick with old stuff so they can gather up money for things they don't have. In that case, you get to improve their existing gear.
Lastly, we hope our guide gave you some general sense of what you can buy for a kitesurfer in your life. We did a thorough market research to find the best gifts for kitesurfers. Hopefully, at least one of them will make a water sports enthusiast in your life very happy!
ESTIMATED TIME DESIGNING AND UPLOADING THIS ARTICLE
ESTIMATED TIME RESEARCHING AND WRITING THIS ARTICLE
Try our AMAZING GIFT FINDER TOOL! Find GIFTS with 1 CLICK!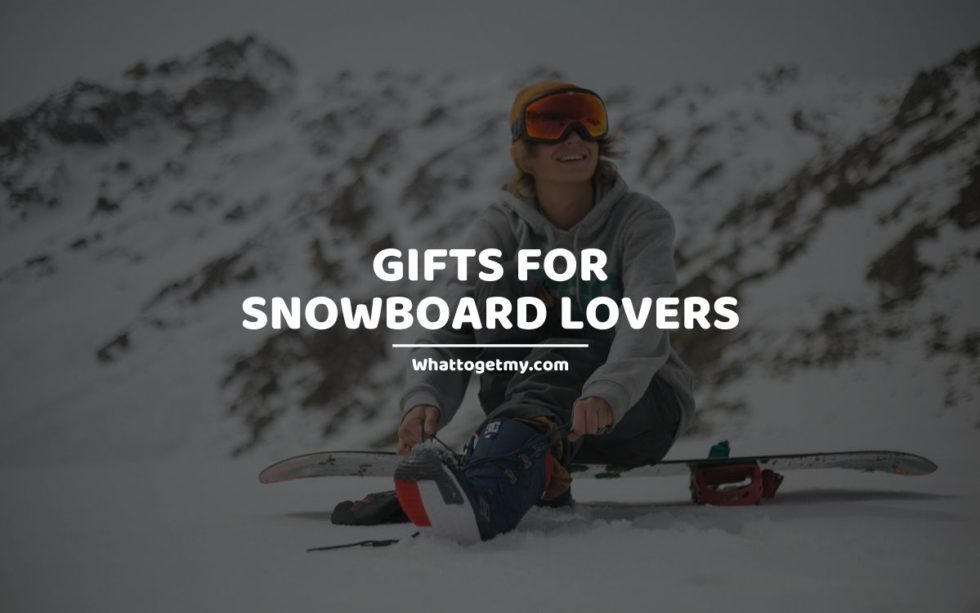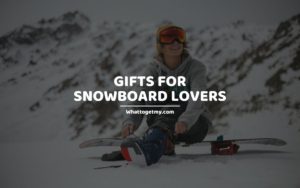 We all have at least one friend in our life who is always longing to strap on skis and hit the slopes. It's all the same with snowboarding! Whoever went snowboarding came back completely thrilled, claiming it's the best activity ever tried. Don't you even
Read More »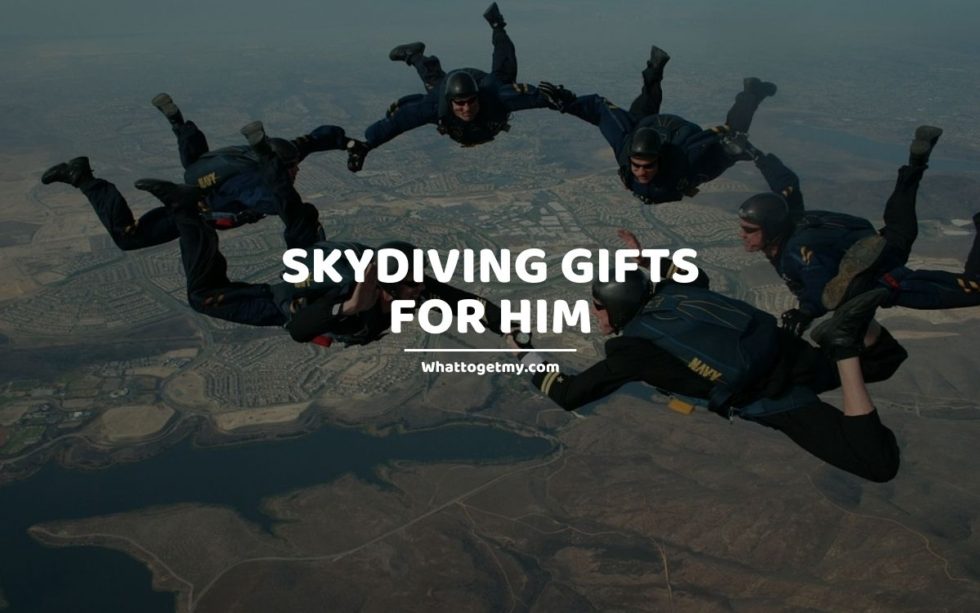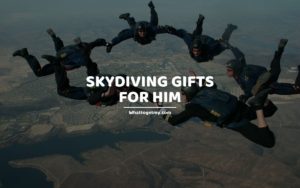 So you have that one friend that ridiculously enjoys skydiving? Maybe it's your boyfriend or husband who doesn't get to spend time in the sky as much as he would like. Some people don't get it at all, always wondering about what makes such dangerous
Read More »