Finding the best gifts for boaters doesn't have to be that hard. You only have to think about the things they'll use having on the boat. Of course, your choices will mostly depend on your budget and on the boater's preferences. That could make your search tad more difficult, but don't let it discourage you. There are a lot of handy and beautiful products out there that will put a smile on every boater's face. To help you out and narrow down your search, we made our picks for the great gifts for boat lovers.
As an Amazon Associate we earn from qualifying purchases. We may earn a small commission for our endorsement, recommendation, testimonial and/or link to any products or services from this website. Thank you, your qualifying purchases help support our work in bringing you real daily gift ideas.
Quick Overview: Gifts for Boat Lovers
Better Viewing Experience with Bushnell Binocular
One of the best gifts for boaters you can find is a pair of binoculars. Bushnell offers just the perfect one. It's a budget-friendly product with excellent optics. The device is made of high-quality materials and tested for durability. It's waterproof, which makes it ideal for boating. Now, thanks to the multi-coated optics, the device offers rather clear and crisp images. The eyepiece is made of non-slip rubber for a firm grip, and it proves to be rather durable. This will ensure a better viewing experience in every environment, regardless of the wet and wild weather.
Bushnell is a quality product built to last. It comes with a neck strap, a carrying case, and rubber lens covers for glass protection. All in all, you'll get everything you need for the ultimate viewing experience, and you'll enjoy it so much!
Gosky Monocular Telescope for the Best View in Outdoor Adventures
In case you're looking for Gifts for Summer Campers and passionate boaters, we have a perfect thing in mind. Gosky Monocular is a handy little device that allows for the best views on outdoor adventures. The monocular offers a high power magnification you can use for all kinds of activities. It will give you a clear and bright picture regardless of the time and weather. The monocular is water, fog, dust, and shockproof for more durability. How impressive is that?
The Gosky Monocular is one of the best-priced devices within the category. The package includes the monocular, a digiscoping adapter, hand straps, a carrying bag, lens protection covers, a cleaning cloth, and a manual. You'll get all that you need for your adventures, although we recommend buying a tripod.
PLUSINNO Fishing Kit for Dedicated Boaters
Are you looking for gift ideas for boat owners? Search no more! You can't go wrong with a fishing kit, because most boaters love this activity. The set is made of high-quality materials and offers impressive durability. All pieces are sturdy and quite stable. The stainless steel reel is resistant to corrosion, and the telescopic rod is highly portable. The entire set is user-friendly and offers a secure and comfortable grip.
If you're on a tight budget yet want to get something special for a boat owner, we highly recommend this fishing set. It's well built and pretty durable, allowing for a more enjoyable fishing experience.
More Enjoyable Fishing with ReelSonar Fish Finder
One of the best fishing boat gifts is a fish finder coming from ReelSonar. What is that you may ask? It's a handy little device that allows you to find and mark fish no matter where you are. Of course, that's not the only remarkable feature it has to offer. It can also map depth contours and underwater structure, read the temperature, and much more. You can even connect it to the free phone app and enjoy simple access to all its features. It also gives you an option to use the built-in Bluetooth connection. Additionally, the device has an LED beacon and a rechargeable battery. It can work continuously for more than 10 hours, and it recharges rather quickly.
The Bobber fish finder is one of the best devices you can get for boaters. It's perfect for fishing on a boat or any other location. Thanks to the smart features, it proves to be rather convenient and easy to use. It will definitely improve the fishing experience!
Wise Folding Chair for Enjoyable Days at Sea
If you're looking for useful gifts for people with boats, we recommend getting a chair of two for the deck. Wise chairs are just perfect for the occasion, although you can get them for other purposes too. The Wise model is made of quality materials, including an injection-molded plastic seat frame. Thanks to the durable construction, the chair is resistant to mildew, UV, and other threats. It's also quite stable and looks great in any environment, not to mention the impressive level of comfort. All in all, you can't go wrong with giving it as a gift!
If you want what is best for your favorite boater, you'll stick with the Wise chair. It's one of the best models you can find on the market, and buyers are thrilled with it!
Rocking Favorite Songs Wherever You Go with JBL Flip 4 Bluetooth Speaker
If you're aiming for some Romantic Anniversary Night Ideas, we are here to help you out with some recommendations. You'll need some music for the event, right? We recommend a Bluetooth speaker because you can move it around at your convenience and enjoy favorite songs anytime. Our favorite one is JBL Flip 4, a well made and durable device. The waterproof construction makes it just perfect for boaters. You don't have to worry about it getting damaged every time water gets to the deck. Anyhow, the device can connect to 2 phones or tablets at the same time and produce high-quality sound. The Li-ion battery works for up to 12 hours and recharges quickly. You can pick a perfect design from several available colors and patterns.
JBL is a reliable company that produces a wide range of tech gadgets. People love the brand because of the quality products that are built to provide the best experience and last for a long time. The Flip 4 speaker is no exception, so we highly recommend giving it as a gift!
YETI Cooler for Keeping Your Drinks at a Perfect Temperature
One of the things a boater will definitely need on his adventures is cooler. Therefore, if you want to get Unique Gifts for Someone Who Likes to Travel, the Yeti portable cooler is just the perfect thing for you. The bag has impressive insulation that can hold drinks cold for many hours. It's rather spacious too, so you can put a lot of cans and bottles in it. The bag has a zipper closure that is leakproof and also easily accessible. You'll also be pleased to know that the bag is resistant to mildew, punctures, and abrasions, which means it's ideal for boats. Although it's quite spacious, the bag is still lightweight and highly portable. You'll be able to bring it wherever you go!
The Yeti insulated bag will cost you a pretty penny, that's true, but it's well worth the investment. Such a quality bag is built to last for many years, and it also performs amazingly in most situations and environments. Yeti just doesn't disappoint!
Travel Light with YETI Panga Airtight Duffel Bag
Now, if you would rather get your favorite boater a bag than a portable cooler, Yeti is still one of the best options. It's actually perfect for all kinds of outdoor activities, which makes it rather convenient and versatile. The bag is made of quality, waterproof materials, and it's quite spacious. It features the Hydrolok zipper that is leakproof and ensures a tight seal. The exterior nylon shell is also thick enough to resist punctures and abrasions. Additionally, the bag features durable and padded straps for easy carrying.
The Yeti bag is one of the best Adventurous Gifts for Him. It's a versatile item your boater can use wherever he goes. The bag is practical, well made, and super stylish. You won't be disappointed!
YETI Rambler Tumbler for Passionate Adventurers
If you're on a limited budget yet want to get something useful for your favorite boater, we recommend the high-quality Yeti tumbler. It's one of the best products within the category, well made and incredibly durable. The tumbler features a coat that won't fade, peel, or crack when exposed to outdoor threats. It also provides a firm and comfortable grip. The insulation is also rather impressive, and the tumbler can keep drinks cold or hot for many hours. Additionally, we should mention the stainless steel body that is shock and rust-resistant as well as easy to clean and maintain. The tumbler is BPA free and dishwasher-safe.
If you're not quite sure what would be the best Outdoorsy Gifts for Her, we can say that the Yeti tumbler is one of them. It's a fashionable item that will keep drinks at a proper temperature and make outdoor activities more enjoyable!
Ray-Ban Sunglasses for the Most Stylish Boaters
Are you looking for new boat gift ideas? We have a cool one: sunglasses! Yes, it's an ideal gift for newbie boaters. Ray-Ban is our number one pick, and you probably already know why. The glasses are plastic and offer full UV protection. The frame is lightweight yet sturdy, thanks to the acetate material. The glasses are polarized and coated for a high-level of protection. They feature high-quality glass that is scratch resistant. Also, it's important to note that the glasses reduce glare and eye strain.  Both men and women can wear this model, and you get to pick the perfect design from several available ones. Each one of them looks incredibly stylish!
If you have some extra cash to spend on a gift for your favorite boater, Ray-Ban glasses are the thing you want to get! Believe us, these glasses are a perfect gift, and you won't be disappointed.
Conclusion
We hope we managed to narrow down your list and find great gifts for boat lovers. Remember, as long as you think about the particular hobbies a person has or things he or she needs for the boat, you can't go wrong no matter what product you choose. As you can see, we included a wide range of products to satisfy different needs and preferences. You'll most certainly find at least one that would make a perfect gift for a special boater in your life!
ESTIMATED TIME DESIGNING AND UPLOADING THIS ARTICLE
ESTIMATED TIME RESEARCHING AND WRITING THIS ARTICLE
Try our AMAZING GIFT FINDER TOOL! Find GIFTS with 1 CLICK!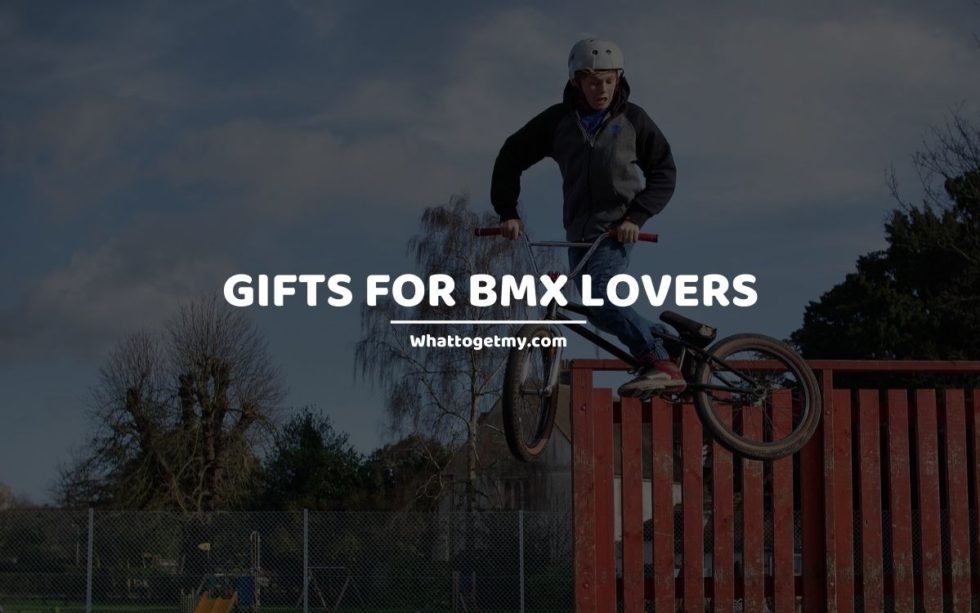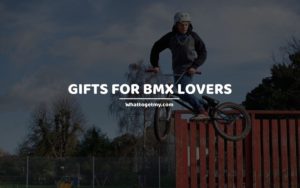 Shopping for BMX lovers is not that difficult at all, although it might seem tricky for someone who doesn't know a lot about BMX bikes. Unlike other high-demanding sports, cycling is easy to figure out. You can find a lot of useful things to make
Read More »