Yacht Wedding Decoration Ideas
WhatToGetMy Instructional Article
Yacht wedding decoration ideas are incredible. Have you ever attended a yacht wedding before? Did you see any yacht wedding decoration ideas you would love to share? Or would you prefer I give you excellent yacht wedding ideas? You are in the right place; I have taken significant time to bring together fantastic yacht wedding décor ideas; these ideas would also make excellent boat wedding decoration ideas for those who love to celebrate at sea.
To have your dream wedding, here are some steps to making a great wedding plan;
Pick the wedding venue; It isn't easy to pick one. There are a plethora of options! But what if your wedding took place at sea? Destination weddings are no longer limited to a single location or country. A wedding on a yacht can take place anywhere in the world, that's why it is a terrific choice.
Select the Ideal Yacht; Selecting the ideal yacht for your wedding is a crucial decision, the following should be taken into consideration;
Size

Amenities

and how it will accommodate your guests are just a few of the issues to consider.
Yachts range in size; from 40 feet to 350 feet, with occupants ranging from 10 to 100. The sort of yacht you'll need depends on the length of your ceremony or celebration. A smaller boat is appropriate for a shorter ceremony, while a larger one may be required to accommodate all of your guests.
The chart below shows couples choice for honeymoon activities according to this survey, you can see that 25% of couples want their honeymoon on a cruise ship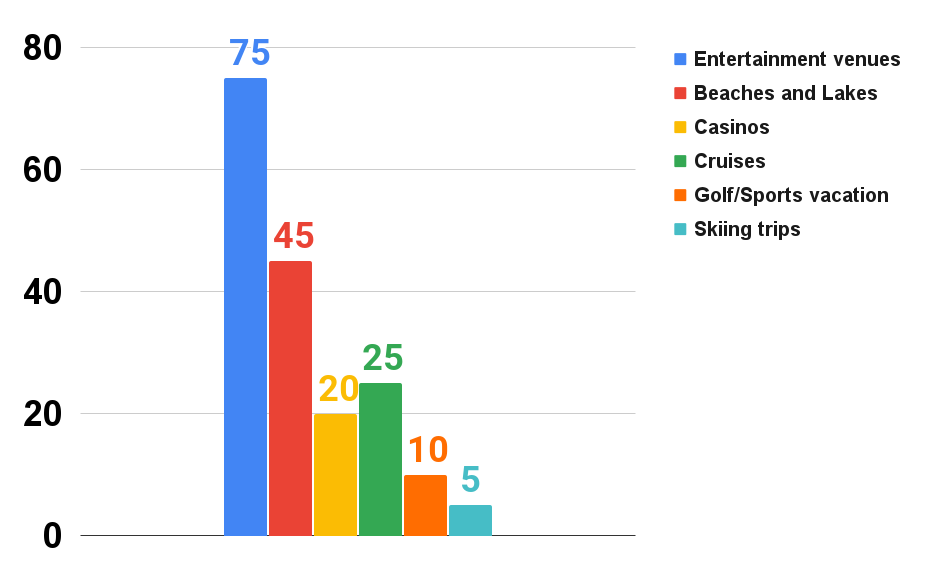 Now that you have found the right yacht for your yacht wedding experience, what is next?
Get the proper license; Ensuring you have all the proper permits is one of the most critical aspects of organizing your destination yacht wedding. This is typically accomplished by contacting the appropriate authorities in the area. They'll take care of all the paperwork for you and make sure everything is in order before your big day arrives.
Find a Good Photographer; you don't want to have a wedding without a good photographer. You will need to make plans for one before the date. Check your budget and choose one that fits; don't go for cheap photography, instead be sure of the quality of work they are willing to offer; that's what matters.
Francis talked about choosing a yacht as his third wedding celebration venue; when asked the difference between having a wedding on a yacht and having it on a regular banquet hall, he says, "cruise ships have banquet halls just like regular halls, yet the serenity, colorful scene and the idea of actually being at sea are what makes yacht weddings extraordinary."
If you love to be surrounded by nature, having a yacht wedding is definitely for you. Check out this Natural theme yacht wedding decoration ideas I compiled;This can help create the fun and memorable event you long for; that's why you chose the yacht. You will also need a relaxed and welcoming environment, coupled with its soothing colors and natural elements, when you think of natural yacht decoration ideas below are  simple guide to natural decorations;
1. Choose a Calming Color Scheme for yacht wedding decoration
Seafoam green, light blue, and white color schemes produce a tranquil, romantic tone. For a truly natural yacht style that's as calming as elegant, choose color tones that reflect the water and sand; Concentrate on white and light colors that complement the sand and sky. Everything will come together elegantly, creating the peaceful and romantic yacht wedding  atmosphere you long for.
2. Decorate with Patterns Inspired by the Sea for yacht wedding receptions
Use bedding, artwork, and other furnishings to incorporate patterns like coral, seashells, and floral prints. You will need to find these patterns and get them at nearby antique stores; you can use the natural or synthetic look-alike; what matters is that they look natural and express the unique, genuine yacht décor idea you need. Ornamental starfish can be found hanging from walls, rails, archways, and ceilings, and they will look magnificent. Driftwood, sea glass, and seashells are examples of natural components that can be used as beach wedding decorations in centerpieces, signage, and frames. Spectacular colors of plant leaves, palm leaves, ferns, all sizes, colors, and all shapes of vegetation can also make a unique yacht décor idea; try it.
3. Collectibles should be displayed at yacht weddings
Do you have items you have collected over time representing the sea, sand, or natural elements? Display them as they would make lovely yacht décor ideas.
4. Texture should be used for yacht wedding decorations
Have you been to a beach before?, take a look at the sea environment, what do you see?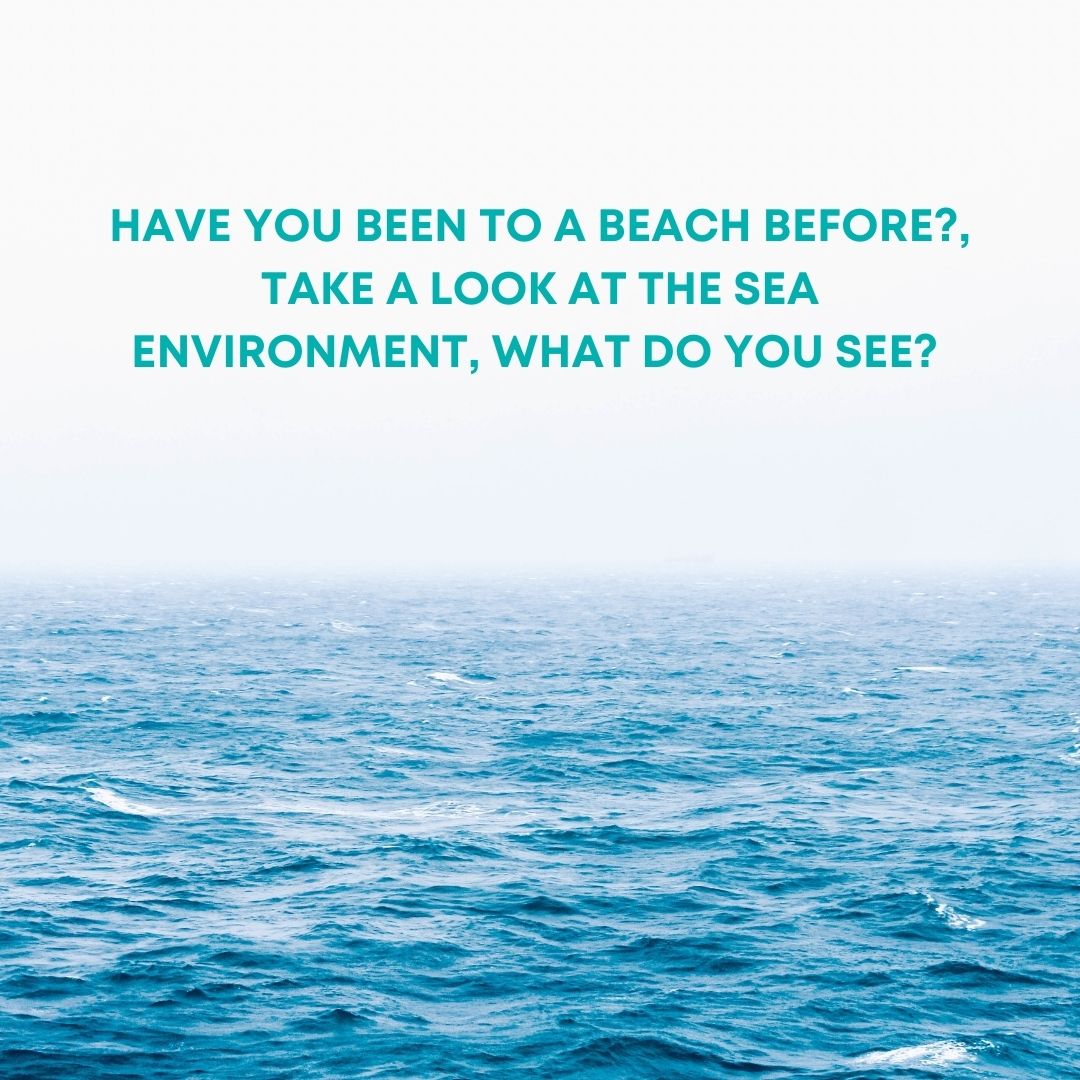 The beach includes a variety of textures, including sand, driftwood, and fauna. Natural materials can help you achieve the same tactile look in the yacht; the idea is to get a natural décor style for your yacht wedding.
5. Allow the Light to Enter at yacht wedding receptions
Find a way to bring in the light without compromising aesthetics. Yacht wedding decors utilize light and bright elements to ensure a bit of lighting. If the venue is outdoor, there may be no need for lightning as the natural environment gives you all the illumination you need.
6. Create a Honeymoon space during yacht wedding decoration
According to the wedding statistics survey obtained here, 25% of honeymoon activities are done on cruise ships; check out the chart below. So while bringing to life your yacht or boat wedding decoration ideas, create a yacht honeymoon décor in the private space you created for the couple.
Now let's talk about the practical decorations that will portray the natural theme on each side of the yacht;
1. WARM WELCOME DÉCOR FOR YOUR YACHT WEDDING RECEPTION
They say "first impression matters," using this yacht décor idea, and you will get to make an incredible first impression and create a calming and exciting tone for your event;
Channel signs; should be placed along the walkway or entrance; place golden squares on the left, Place golden triangles on the right.
Hanging Light

; Hang some light on the walkway wall; try a hanging lamp or lantern;

Wall Decor

; Try some ocean wave blue and white décor on the wall, fence, or rails.

Directional Signs

; Place directional signposts at strategic places; ensure they are creatively made with lovely sea green or blue colors.

Walkway elements

; use planks, wood pellets, or sea elements like shells and sand to build the yacht walkway, let it feel like one is in touch with nature itself; the feel of wood or sand on your feet, you can lay blue cellophane under it to look like water.
2. LET THE CEILING SPEAK CALMNESS AT YOUR YACHT WEDDING
Here are some décor ideas to make this happen;
Lanterns

; Use lanterns of various shapes and colors.

Hangings

: the following can be hanging from the ceilings;

Droop white sheets from the top to resemble ship sails.

Create sailboats to drop down from the ceiling.

Place small messages into plastic bottles and hang them from the ceiling to drop down where all can see them and read the statements.

Plastic chains or ropes; let this dangle down like in a real ship with strings or chains raising the sails and acting as an anchor.

A welcome aboard life ring of varying shapes, sizes, and colors
3. LET THE WALL CALL OUT TO YOU DURING THE YACHT WEDDING
There are unique natural decors for the walls on a yacht wedding; The yacht wall décor should call out to you. You could use the idea below or create something similar;
Hanging

s; Hang Seashell, nets, pictures such as; the ocean horizon, deep ocean scenes, Tropical island, bride and groom pictures, great sea locations, sea animals, orange or yellow paper lanterns, sea looking wallpapers, etc.

Paintings

; use bright-colored sea paints; light blue, sea green, or white. You can also line the walls with potholes or make varying colored rainbow schemes. Draw sea ornaments on the walls or skiing images or a moving ship. The idea is to get anyone looking at the border to feel like they are at sea yet calm and comfortable.
4. RECREATE THE ALTAR FOR A YACHT WEDDING EXPERIENCE
The wedding altar is one place everyone's attention will be for some time, and it's time to recreate it in a way that suits what it stands for; it's a yacht wedding, remember? Create an altar arch; with metal, copper, wood, bulbs, and beautiful flowers. Ensure the arch idea fits the theme and represents the calming colors of the ocean;
Create an arch with driftwood style with fresh floral, decorative seashells, and tropical foliage. You can create the type to be modern, simple, dramatic, or romantic, you choose.

Create an altar arch with tropical leaves; Monstera, Palm fronds, seaweeds, whistling pine, etc., let the beauty of the green leaves radiate and give the altar a natural effect.

Use just beautiful colorful flowers to create an altar arch. Use the flowers local to your location, let the guest feel nature's presence as they look at your stunning

yacht wedding altar

.

Try creating unique altar shapes with your arch while considering the entire aesthetics. Let the arch take whatever form you prefer; circle, hexagon, triangle, cube, etc.

You could also have a ground-level altar; use the decorative elements you have chosen to create a ground-level stage for the ceremony. With this, the ocean view will be on full display.

You can also try using a drape décor for the arch altar. Let the breeze sway the drapes and mimic the motion of the waves; what a

romantic yacht scene

. You may also like this article on

how to ask for money instead of gifts at your wedding

.
5. GUEST CHAIRS FOR A YACHT WEDDING
These can be made as colorful and natural as the other parts of the yacht is by bringing in the same elements used for the decorations;
The seats can be decorated with floral drapes, be sure to choose sea colors like light blue and white.

Sea-shaped collectibles like seashells, carved boats, wreaths, flowers, green vegetation, etc., can be used to design the platform sit for the guest.

The absence of seats creates an open banquet hall; this gives everyone the effortless feel of the surrounding décor.
For some, the idea of a wedding on a yacht is still unclear as they are still unaware of its pros and cons; here I have listed some for you;
Advantages of the wedding on a yacht
One venue for the whole event: wedding, reception, honeymoon.

Some Yachts offer a variety of packages: planning, catering, bar, cake, decoration, DJ, etc.

A venue with a great view
Disadvantages of wedding on a yacht
It could be expensive; check your budget before you try

The guess number is limited, as there is limited space

The regulations can be strict

You remain on board for the period; no one leaves until the yacht sails to land.
If you have the means to overcome these cons, go ahead and plan your yacht wedding using these excellent yacht wedding decoration ideas.
FAQs
1. How do yacht wedding decors look?
They look like normal decors, feel more natural and serene with their seaside effects. Our article on Yacht wedding decoration ideas can help give you varying ideas for yacht wedding decors.
2. What do I need for a yacht wedding decoration?
Wood, metal, copper, sand, drapes, flowers, tree bark, leaves, seashells, seaweeds, etc. The idea is to capture the concept of the sea/ocean and make it as natural as possible on your boat wedding decor.
3. How do I plan a Yacht wedding?
First, you choose a venue or country where you want your cruise wedding to be, then select your yacht. These are the first steps to planning a yacht wedding; our article on yacht wedding décor ideas will help you make a concrete plan.
CONCLUSION
Yacht wedding decoration ideas are numerous; they are natural and remind you of the sea and other natural elements therein. When creating a yacht wedding decoration, keep in mind what the guest should feel; bring that feeling to life from your ideal yacht wedding decoration. The tips above on creating a yacht wedding decoration are more than enough to help you.
ESTIMATED TIME DESIGNING AND UPLOADING THIS ARTICLE
ESTIMATED TIME RESEARCHING AND WRITING THIS ARTICLE