If you have a passionate paddle boarder in your life, you have to think twice before you give her or him a gift. This caution doesn't have anything to do with the occasion but rather the hobby itself. You want to get something to complement the paddleboarder's gear, right? Well, that requires some planning and good-old guessing. You can't know for sure what a paddle boarder needs unless you're in the sport together. But then, you probably wouldn't even be here, as you would already know exactly what to get.
For those who don't know much about paddleboarding or need some extra guidance with the gifts, we composed the following guide. In this article, you'll find out not only what is the best gift for paddleboarders in general, but also how to determine which one is ideal for a favorite sportsperson in your life. As you know, not all paddleboarders are the same, and their preferences and needs might differ a lot. To help you determine the needs of your special paddleboarder, keep reading the article. We are ready to start when you are!
As an Amazon Associate we earn from qualifying purchases. We may earn a small commission for our endorsement, recommendation, testimonial and/or link to any products or services from this website. Thank you, your qualifying purchases help support our work in bringing you real daily gift ideas.
Quick Overview: Gifts for Paddleboarders
Find Your Flow with Roc Paddle Boards
What makes the best gift for paddleboarders is a paddleboard! If you want to buy a gift for someone who would like to start with this sport or had an accident and doesn't have a paddleboard anymore, Roc set is what you need. It's an extraordinary set you can give to any passionate paddle boarder in your life.
The two included paddle boards are made of high-quality material that ensures durability. They are still lightweight enough to provide smooth flow and easy transport. It's important to mention that these are inflatable paddle boards, so they fold down when not in use, and they are incredibly easy to store. The package also includes a leash, a pump, a waterproof phone bag as well as a backpack. Like we said, a perfect gift set for every paddleboarder!
If you're not sure what gift to buy to a paddle boarder in your life, stick with this set! It's also an excellent option for newbies who would like to try paddleboarding but haven't had the chance to do it yet. The set includes everything you need to enjoy the sport, and it proves to be of excellent quality too.
Track Activities with Garmin Vivoactive
Are you looking for a paddleboard watch? Worry not, we have just the perfect one to recommend. Garmin Vivoactive is ideal for all outdoor enthusiasts. It allows you to track all kinds of activities, from running to cycling. The device features an ultra-thin display with high resolution for the ultimate experience. It allows for easy readings, even under the direct sunlight, which comes handy during outdoor activities. Also, the color display is touch-sensitive and easy to use.
Garmin Vivoactive has a built-in GPS, which allows you to track all your activities. You can even pair it up with your smartphone and get notifications when you're far away from your phone. Lastly, we have to mention the battery life that has a runtime of up to 10 hours on GPS mode or up to 3 weeks on regular activity tracking mode. It's quite impressive, and convenient for activities such as camping, biking, sailing, paddleboarding and more.
As we mentioned above, Garmin Vivoactive is an excellent option for all adventurers and sportspersons, not only for paddleboarders. So, if you're looking for Adventurous Gifts for Him or her, don't miss to check out the Garmin watch. You won't be disappointed!
Carbon Fiber SUP Paddle to Complement the Gear
If you want to complement the paddleboarding equipment of a special someone in your life, you can get her or him a SUP paddle. The one we have in mind features sturdy construction with an aluminum shaft, tough nylon blade, and stainless steel screws. All of these parts make a paddle stable and durable. It will last for many years, that's for sure.  Also, the paddle is easy to disassemble for effortless storage. The process lasts for 20 seconds tops. All of these features make the SUP paddle perfect for both professionals and beginners, so you can give it as a gift to every paddleboarder. The package includes a 1-year warranty too.
Buyers all over the market praise this SUP paddle as one of the best inexpensive products from the category. It's stable, durable, and easy to use. You can't go wrong with giving it as a gift!
Surfboard Roof Rack for Transportation
From all possible paddleboard accessories, a car roof rack is among the most useful ones. When it comes to transporting a paddleboard, nothing comes as handy as a roof rack. The Block Surf one can hold up to 3 short or longboards. It fits not only cars but also trucks and SUVs, which makes it rather versatile. All you need to do is to tighten the straps around the vehicle, and that's about it! You don't even have to have roof bars, the straps go directly onto the vehicle's roof, and they hold it in its place quite securely. Additionally, the straps have high-quality buckles that are resistant to corrosion and prove to be very durable.
If you want to get something useful for a paddle boarder in your life, this car roof rack is a perfect gift! It allows for safe and easy paddle board transportation, and it mounts in a breeze. It's also quite stable and very durable. Who could ask for more?
Favorite Music Wherever You Are with Swimbuds Sport Headphones
If you're looking for gifts that will allow for paddleboarding with the phone, Swimbuds SPORT headphones are what you need. They are perfect for those who enjoy swimming, which makes them suitable for paddleboarders too. There's no way a paddle boarder will miss jumping into the water!
The headphones come with a waterproof MP3 too, so you can either use this device or your phone with a waterproof case. They are also designed for rough use, with being sturdy and impact-resistant. The user-friendly design also ensures the ultimate comfort and a tight fit. You'll also be pleased to hear that the package includes a 1-year warranty.
Pro Tip: We do recommend using the waterproof MP3 rather than your phone because you can never fully protect it from water.
Whether you're looking for Great Gifts for Boat Lovers or paddleboarders, these headphones are an excellent choice! They are ideal for all those who enjoy swimming or spending time near the water. Don't miss to check them out!
EltaMD UV Clear Facial Sunscreen for More Protection
If you're looking for unique Gifts for the Sailboat Enthusiast we have a perfect one in mind. It's a product that will be useful for every outdoor enthusiast. Forget about gear parts and accessories, help your favorite person protect his or her skin from the harmful sun rays.
The EltaMD facial sunscreen is tested and recommended by dermatologists. It nourishes and protects sensitive skin, leaving it smooth and soft. The sunscreen offers broad-spectrum coverage and protects from UVA and UVB rays. Also, it's perfect for acne-prone skin because of the soothing ingredients. All in all, this sunscreen is perfect for skincare, and you can't go wrong with giving it as a gift!
The EltaMD sunscreen is an excellent choice of a skincare product, especially when it comes to adventurers and outdoor enthusiasts. It nourishes and protects the skin from the sun, leaving it smooth and soft. It's actually a perfect gift for everyone in your life!
See Better with Under Armour Force Sunglasses
Lastly, we have a perfect accessory to recommend for paddleboarders and other outdoor enthusiasts. Under Armour Force Sunglasses have polarized lenses for more sun protection. They feature flexible frames for a perfect fit, and they also prove to be quite sturdy. The strong construction ensures durability and impact resistance. The sunglasses can even be used for the most demanding daily tasks such as mechanic and electrical ones. They should not only protect the eyes from sun rays but also ensure optical clarity in every situation. Additionally, thanks to the rubber nose pads and temple arms, these sunglasses will stay firmly on the nose.
If you lack Gift Ideas for Seafarers, sunglasses are an excellent choice! With high-quality glasses like these, you can't go wrong. They are stylish, offer a high level of protection, and prove to be quite durable. Buyers all over the market are thrilled with them!
Extra Tips for Choosing the Best Gift for Paddleboarders
Before you make a final decision, there are a few things you might want to consider. This is just in case, to be sure you're making the right choice. Here's what we have in mind:
Use
You want to make sure a paddle boarder will use a gift you're going to buy. Try to visualize whether that particular product you have in mind suits the person. If you can't see her or him using the thing you're going to buy, keep searching for other options.
Purpose
Try to decide on a particular product with regard to its purpose. You should get something that a paddle boarder doesn't have already or needs for his favorite sport. For example, if she or he already has everything for the sport, you can get sunglasses or headphones. If she or he, on the other hand, doesn't have a paddleboard in the first place, there's no use of buying other parts of gear or accessories.
Category
You can narrow down your search by looking into the specific product category. For example, if you know that a paddle boarder needs a bag, you can look up into dry or waterproof bags, backpacks, and other accessory types.
Conclusion
A lot of people think that buying gifts for paddleboarders is rather difficult. That, however, is not the case, as long as you have in mind the needs and wishes of a particular person. You can narrow down your search quite a lot if you follow our instructions listed above. Also, as long as you stick with the parts of paddleboarding gear, you can't go wrong.
The main goal of this article is to help you find the best gift for paddleboarders without spending too much time on research and product search. Hopefully, we succeeded to save you some time and effort with our product recommendations and additional buying tips.
This guide was composed after hours and hours spent on market research and customers' reviews. That should give you some security when buying the product. We hope you'll make a special paddle boarder in your life happy with the gift from our list!
ESTIMATED TIME DESIGNING AND UPLOADING THIS ARTICLE
ESTIMATED TIME RESEARCHING AND WRITING THIS ARTICLE
Try our AMAZING GIFT FINDER TOOL! Find GIFTS with 1 CLICK!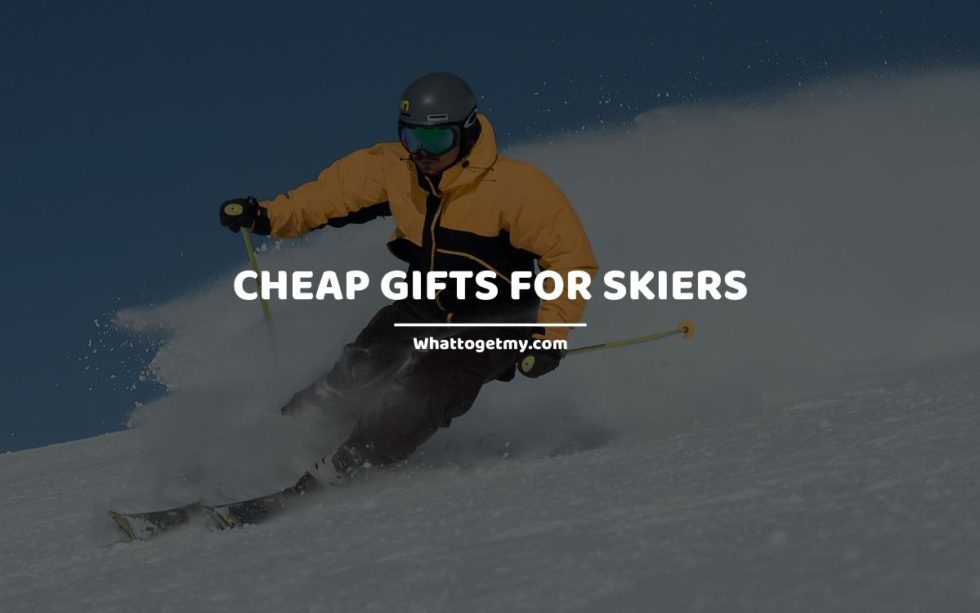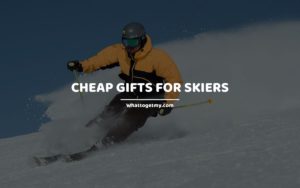 How are you supposed to shop for someone when you don't know anything about his/her hobby? Sure, you know it's a fun activity, but what else? Whether a person enjoys skiing, snowboarding, or any other activity, as long as you don't know enough about the
Read More »