You probably know a friend, relative, colleague, or neighbor who works all the time. They always have a meeting, an errand, or a deadline that keeps them preoccupied. Whether these people are workaholics or temporarily preoccupied for a period of time, we understand that you care about their wellbeing and want to help them in any way you can.
In this article, we've identified a number of products that will help a busy man or woman work effectively and efficiently. These products were identified by first taking into consideration the effect of prolonged stress on the general health and wellbeing of a person. Secondly, identifying the individual needs of different jobs.
Here are a couple of items you could get for busy people.
As an Amazon Associate we earn from qualifying purchases. We may earn a small commission for our endorsement, recommendation, testimonial and/or link to any products or services from this website. Thank you, your qualifying purchases help support our work in bringing you real daily gift ideas.
Quick Overview: Gifts for Someone Who Works All the Time
PRODUCTIVITY GIFTS
1. BLUE LIGHT BLOCKING READING GLASSES
If their job requires them to sit in front of a computer screen or any gadgets that emit blue light for an extended period of time, consider getting him or her a blue light blocking reading glass. Bombarding the eye with blue lights for a long period of time contributes to eye strain, can cause daytime fatigue, can upset a person's natural rhythm and may lead to macular degeneration according to eye specialists All About Vision and Wexner Medical Centre. These specialists recommend wearing glasses with yellow-tinted lenses because it helps to reduce the penetration of blue light and increase contrast on the screen.
Pros.
These lenses by KLIM optics has been noted to block 92% of blue light and helps to reduce headache and fatigue induced by blue lights

They are affordable

A lot of customers that have bought them consider them effective
Cons.
There is so much controversy on what constitutes effective blue light blocking glasses and even more annoying is that you are not guaranteed to get the best glasses even at a costlier price. At least, KLIM optics seem more honest in their product description.

This particular frame may not be suitable for everyone. We encourage that you go through their products and source for other frames. You can also ask an optician to recommend the best glasses
In terms of buying the best blue light blocking glasses, we do not think that the cost of buying the glass reflects its quality. You could get a glass close to 100 dollars and would still not be effective. Do a little more digging if you have to but meanwhile, you can try out these ones. You might also like Swanwicks blue light blocking glasses.
2. HEIGHT ADJUSTABLE SIT-STAND MOBILE DESK
Another productivity gift for busy people will be this height-adjustable mobile desk if their work confines them to a desk or computer. Sitting down for a long time can get pretty uncomfortable at times but busy people may push themselves to endure the strains of it because they feel that their work is fast-paced and leaves them no room to pace around for a while. With an ergonomic desk like this, they can work a bit more flexibly. They can choose to stand or sit and move around their work station more easily. This mobile work desk can be adjusted from 27.1" to 49.9" high and the desktop is wide enough to fit any laptop, tablet or monitor. The moveable wheels are another thing to love about this desk. They can also be used for meetings, teaching, and presentations.
Pros.
This mobile desk will help busy people stay active while working. They can stretch their legs when they have to without feeling like they are wasting work time. It generally improves their level of comfort while working

It is easy to assemble

The size and quality of the desk is excellent

Can be easily adjusted for the purposes of comfort
Cons.
Most complaints come from how the product was packaged. Some customers had missing screws or dented products.
A stand-up desk is great but it should not substitute a chill-out session. Rest and fun times are important to a person's health. When it comes to this adjustable desk, a lot of customers consider it to be a value for money item. They rated it high for stability, maneuverability, easy to assemble, and value for money.
3. RAVPOWER PORTABLE CHARGER
One of the best productivity gifts you can get a busy person who is always on the move is this portable powerhouse. They do not have to worry about their phones or laptops dying on them when they have this 70200mAh power bank with them. Apart from the fact that this power bank can last a while (if used to charge only smaller gadgets), there are multiple ways of charging this generator. It can be charged through a normal wall outlet, or a 12-24 volt car charger, and lastly, a solar panel charger. The size makes it convenient to carry around and it isn't so heavy.
This is a highly recommended product.
4. JOURNAL GIFT SET
Planning goes a long way in helping a person accomplish their goals. Quite often, busy people forget to include other personal matters in their plans. This could get them in a lot of conflicts with people that care about them and hence add more unneeded stress to them. We would have recommended a more formal journal but instead, we will recommend this Leather journal set for that person you care about. This journal looks less formal and more personal. Perhaps, they would be more persuaded to include other beneficial personal matters in their day to day busy schedule (if they are less fond of doing such). It is part of being productive after all. This is a really beautiful set too.
This is a good gift and busy creative people will love it.
5. NOISE CANCELLING HEADPHONES
We know how annoying it can get when we are trying to concentrate but can't because of so many distracting noises and activities going on all around us. A noise-canceling headphone is another gift a busy person will appreciate. Looking for the perfect headphones have been a needle search in a haystack. There is always something another person would not like about whichever headphone you might deem perfect. However, when it comes to noise cancellation, this Sony WH1000XMA/B wireless headphones does a pretty decent job.
Apart from this Sony WH1000XMA/B noise-canceling headphones, BOSE 35 is equally a great option
6. PORTABLE GUN MASSAGER
One thing about working too much is that it takes its toll on the body. Excessive stress often causes body sores which could affect their productivity in the long run. While it is important for workaholics or busy people to take out time to relax and exercise, you can buy for them this portable massage gun for neck and back pain. It helps to relieve sore and stiff muscles. It has 7 interchangeable heads and 5 speed levels to soothe different massage needs. It comes in a portable case and the entire package includes; A massage gun, 7 heads, 1 charger adapter, a user manual, and a travel case.
Pros.
This massage gun is easy to use

A lot of customers find it very helpful and relaxing

Its range of heads and motions are great

The quality is equally great
Cons.
There is only little a person experiencing back pain can do for themselves with this gun massager unless they are assisted by someone else.
This product comes highly recommended by customers that have used it.
7. FOOT SPA MASSAGER
Aside from a gun massager, a foot spa massager is another lovely gift for a busy woman or man. This beautiful product will help them to relieve feet sores after the whole day or week of standing or pacing around. This foot massager has 3 different modes in different frequencies, an automatic massage roller, 16 automatic massage balls, and 2 surfing jets that helps to spread heat evenly. The water temperature can be set from 35 degrees celsius to 48 degrees celsius. This is a good pamper gift for someone who is always busy.
Pros.
It is easy to use

Customer find this product effective in relieving fatigue

The temperature setting is great as well as the massage roller that helps to target the entire feet.
Cons.
It is not uncommon to receive a malfunctioning product, and the cost of returning it and stress too is all the more annoying. We hope that this will not be the case if you choose to buy this foot massager as a gift.
Products like these are helpful in relieving stress and fatigue and a busy person will certainly appreciate it.
TIME-SAVING GIFTS
8. PHOMEMO M02 POCKET PRINTER
A time-saving gift you can get for a busy student, office worker or mom is this portable printer. This pocket printer should help with study notes, meeting notes, labelings, lists printouts, beautiful stickers, and many more. Imagine reading a useful text from a book and not having enough time to jot it down. All you have to do is scan it or take a picture of it and have this portable printer print it out for you. Imagine making a grocery list on your phone but having the need to give someone a hardcopy. Instead of writing it down on paper, you can just print it out with this mini printer. There is so much more that can be done with this gadget. Phomemo M02 pocket printer only prints in black and white; with special paper, the print comes out in blue. Apart from its fast bluetooth connectivity, this pocket printer uses an app that allows you to take pictures or scan documents and print them out instantly. This gadget is also pretty too.
For its convenience and versatile nature, we think that this is worth getting
9. CONTIGO TRAVEL MUG
A travel mug set will make a good gift for busy early morning risers who hardly find time to eat a decent breakfast on a dining table, those who travel a lot, or live in front of their screen or spend an awful amount of time working. Whether it is hot coffee or cool mango juice they prefer to drink, they need a well-insulated mug that will keep their drinks reasonably warm or cool before they are done drinking. A mug that is leak-proof and spill-proof, easy to hold, easy to drink from, and easy to clean. We think this Contigo mug ticks all the boxes.
The great thing about this mug is that it is sturdy and easy to clean. The size is equally great and can hold enough drink. It is generally difficult to find travel mugs that actually keep drinks for a long period of time but this mug does try.
10. COFFEE WARMER
In case they are fond of hot beverages, save them many trips to the kitchen by getting them this coffee warmer by Scobuty as a desk gift. They can now make a full jug of tea or coffee and keep it close by. The good thing about this warmer is that it not only retains heat but also heat up a cold beverage to 55 degrees celsius. The warmer has a waterproof panel that prevents the risk of hazards.
If you are looking for a time-saving gift, this is a good one.
11. TAOTRONIC AIR FRYER
Using this air fryer is not only convenient and time-saving but also a healthier alternative for busy people. They can make a wide range of tasty, delicious meals with little to no oil and since hot air circulates fasts within this air fryer, it takes a shorter time to prepare meals. It has 11 preset menus with time settings and temperature control for different kinds of meals. More so, this is a non-stick cooker which means that cleaning it is easy.
Pros.
The time setting feature reduces the number of trips a busy person has to take to the kitchen to check up on meals

It is easy to use and clean

It is a healthier option for cooking meals that would ordinarily use a lot of oil to prepare
Cons.
The size of meals that can be prepared in this air fryer is small for a large family.

A multiple plate cooker allows you to cook multiple means at a go which might not be the case with this air fryer.
The quality of this air fryer is great and it comes highly recommended by customers who use it.
12. ANGRY MOM MICROWAVE CLEANER & COOL MOM FRIDGE ODOR ABSORBER
For busy moms and dads, home chores have been made a little easier with these toy gadgets. Instead of spending an awful amount of time fighting tough microwave stains, all they need to do is to add water and vinegar to this angry mom microwave cleaner, microwave her for 7 mins as her hot head releases hot steam that will dissolve that tough stains, then open the microwave and clean off the stains. For cool-mom fridge odor absorber, just fill her up with baking soda and keep her in the fridge. The fridge will smell great for a long time.
These are good time-saving gifts.
13. ROBOT VACUUM
Busy people don't always have time to sweep all the time. If they can delegate the task to a gadget, why not? Robot vacuums are one of the best things that have happened to busy people and Bagotte vacuum cleaner is one of the best robot vacuums out there. It has 3 levels of suction power that thoroughly vacuums different surfaces and even hard to reach places such as under the bed. It has vacuuming, sweeping, and mopping features but all three features can be completely accessed by making an additional purchase of a water tank. This vacuum has been equipped with different sensors to help it navigate a room easily and can easily switch modes to meet the cleaning needs of each surface. The package includes; a robot vacuum, a remote and 2 AAA batteries, charging base, power adapter, a magnetic stripe of 2 meters long,  additional HEPA strainer, additional foam strainers, 4 side brushes, auxiliary tool, and a user manual.
Very effective robot vacuum and will be useful to a busy person.
FREQUENTLY ASKED QUESTIONS
What gift can I get someone who works all the time?
Any gift that will make their work a little easier on them depending on what they do. If they work on their computer for long hours, a blue light blocking glass and an adjustable desk will make a good gift. A portable printer will help a busy student or mom organize their work. The angry mom microwave cleaner and fridge odor absorber will make the work of parents a little bit easier. A coffee warmer will save a busy person many trips to the kitchen. Every item we have identified will make a lovely gift for a busy person.
CONCLUSION
When picking out a good gift for a busy person, look for gifts that are relevant to them and what they do. For example, if they spend a lot of time on their feet, a foot massager will be great as much as comfortable footwear. Items that will enhance their comfort, improve their health, and reduce the time spent on a task are your best bet.
ESTIMATED TIME DESIGNING AND UPLOADING THIS ARTICLE
ESTIMATED TIME RESEARCHING AND WRITING THIS ARTICLE
Try our AMAZING GIFT FINDER TOOL! Find GIFTS with 1 CLICK!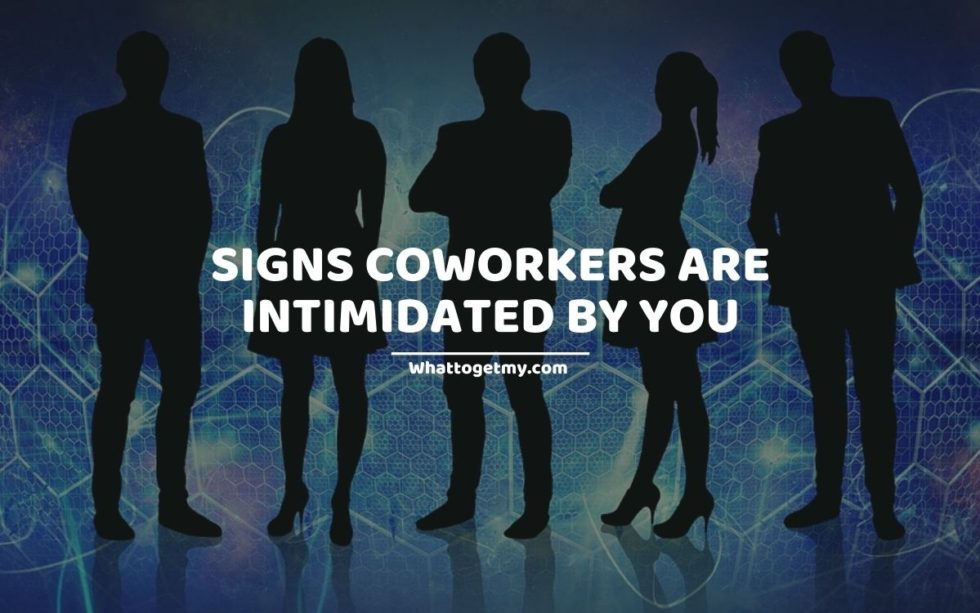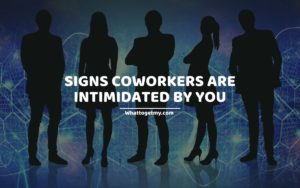 5 Signs Coworkers Are Intimidated by You
5 Signs Coworkers Are Intimidated by You WhatToGetMy Instructional Article Workplace rivalries are common and most people don't even realize they have people who do not like them in their workplace. This article has come up with 5 signs that your coworkers are intimidated by
Read More »