A lot of stepmoms do not get the credit they deserve. They are instead hunted by the negative deeds of terrible stepmoms out there they do not know about. They face so much hostility and high expectations from a lot of people but this doesn't stop them from loving their family and being committed to them. It gets heavy sometimes for them even if they do not complain. If you know an amazing stepmom, spoil here with some of the gifts on our gift list.
In this article, you will find amazing gift ideas for stepmoms. We  subdivided this article into 3 namely; birthday gifts for stepmom, wedding gifts for stepmom, and Christmas gifts for stepmom.
As an Amazon Associate we earn from qualifying purchases. We may earn a small commission for our endorsement, recommendation, testimonial and/or link to any products or services from this website. Thank you, your qualifying purchases help support our work in bringing you real daily gift ideas.
Quick Overview: Gift Ideas for Stepmoms
BIRTHDAY GIFTS FOR STEPMOM
1. 

LEATHER BAG AND PURSE
Bags and purses are handy accessories for women and that is why they make such lovely gifts. Get your stepmom this quality handbag and purse by BOSTANTEN as a birthday gift, she'll love it. The bag is made with pure cow leather and has spacious compartments to fit in as many items as she wants. This set does not only look sturdy but feels sturdy. The quality of the bag is undeniably great and would last a while.
Pros.
There is always an occasion to use a bag or a purse and this bag is of good quality

The purse comes in varieties of colors to choose from, you can pick her favorite color

The set is gorgeous
Cons.
Customers noted that the bag is quite heavy, which is not surprising considering it size

The quality of the purse does not match that of the bag but it is still a lovely addition to the bag.
Product summary
This bag is stunning, a stepmom would love it, however, if she is advanced in age (70+), we do not recommend this bag considering the weight. Look for a smaller handbag or a beautiful purse.
2. 

MOM'S POEM CUTTING BOARD
This cutting board with beautifully engraved poem is one of the best birthday gifts you can get a stepmom. We understand that stepmom's come into people's lives at different times. For some people, their stepmoms are the only mother they know and for others, not so much. Therefore, it is understandable that not everyone will see this gift as appropriate. However, if your stepmom has a special place in your heart, then this gift is appropriate. It would probably get her teary. This is a keep safe gift for moms and good kitchen decor.
Product summary
This is a lovely gift for a special stepmom.
3. 

SEIKO LEATHER WATCH
Your stepmom could use a new watch. This Japanese quartz solar chronograph does not use batteries, it works with light energy and a charge can last for months. The watch looks really pretty with its slim leather straps and crystal face. We think she would love this watch. It's simple, not flashy but definitely attractive.
Product summary
Customers noted that this watch is prettier than advertised, which is great. Watches generally make good gifts.
4. 

CASWELL-MASSEY LUXURY BATH SOAP
Your boyfriend's stepmom's birthday is around the corner and you are looking for a nice gift to get her, this signature luxury bath soap set by Caswell Massey is perfect. These vegetable-based soaps are gentle on the skin, well fragranced, they lather generously, and last long. The box includes 6 flavors of 12 bar soaps, she will be spoilt for choice.
Product summary
This is a luxurious gift, the packaging down to the quality of each soap is impressive.
5. 

AMERICAN WEST GEMSTONE BRACELET
The kind of gift you select goes a long way to tell a person how much they mean to you or how grateful you are to have them around. It is not just about picking up any gift for your stepmom, it's about making a good impression too. A beautiful piece of jewelry like this bracelet will sure make a statement. It will show her how much effort you've put in selecting this birthday gift.
Product summary
We think is this a beautiful gift worth giving
WEDDING GIFTS FOR STEPMOM
6. 

INSPIRATIONAL POCKET MIRROR
In case she is worried about being a good stepmom, get her this inspirational compact mirror. It will consistently remind her of what you think about her. Boldly and beautifully written on this mirror is the phrase "You are an amazing woman". These words are embracing and encouraging. The mirror is also well made.
Product summary
We recommend it.
7. 

EMBROIDERED LINEN HANDKERCHIEF
A personalized handkerchief is a good wedding gift. It is small but unique. It is an endearing gift. A stepmom would love it. The handkerchief is made from 100% Irish linen, it is tougher than normal cotton wool and a good absorbent. Names are embroidered by hands and embroidery can be done using any color the customer chooses.
Product summary
A lovely wedding gift.
8. 

CERAMIC BAKEWARE SET
Kitchenwares are generally good gifts because they always come in handy. Consider getting a stepmom this set of ceramic bakewares. They are so pretty, presentable, and can be used as serving pans. They have easy to hold handles that make it easy to carry them. They are easy to clean and can be used in ovens, microwaves, refrigerators, and dishwashers.
Product summary
They will make a good wedding gift.
9. 

SPA GIFT BASKET
If you are looking for gifts to give to a friend who is becoming a stepmom, consider getting her this spa basket. Spa gifts are exciting, you just have to pick out a good one. We chose this spa basket by Wine Country Gift Basket because of its presentation, range of products, and the quality of products in it. This basket includes; a shower gel, body lotion, body scrub, foot soak, body souffle, bar soap, bath caviar, slippers, and mesh sponge. All these body and bath products are lavender vanilla scented.
Product summary
We recommend this gift basket. It is amazing.
10. 

ANASTASIA BEVERLY HILLS MINI LIPSTICK SET
If you are looking for gifts that stir youthful feelings, consider getting her beauty products. You can get her this Beverly Hills mini lipstick set. The set comes in different shades of natural colors, and looks beautiful on the lips. Each application is smooth and long-lasting too.
Product summary
It is a lovely gift
CHRISTMAS GIFTS FOR STEPMOM
11. 

IRISH NECK SCARF
This Irish scarf will make a good holiday gift. It is warm, beautiful, and perfect winter clothing. The material is made with merino wool, polyamide, and cashmere. The scarf comes in a variety of mature colors to choose from.
Product summary
This is a unique gift.
12. 

CERAMIC TRAVEL MUG
This floral travel mug is another useful holiday gift for stepmoms, perfect for winter. This coffee mug holds a lot of content (17oz) and the sealed lid makes it safe to carry around.
Product summary
It is a good mug
13. 

LUXURY TEA BAG COLLECTION
If she is a tea lover, consider getting her this Shangri-La tea collection. This package includes 81 tea bags in 9 best selling flavors.
Product summary
This is one of the few tea brands with excellent reviews on their product.
14. 

ITALIAN GIFT BASKET
If she is adventurous with food, she might be excited about making an Italian dish for Christmas. This gift basket contains assorted ingredients she will be needing to prepare a delicious pasta meal.
Pros.
The basket is packed with a good range of ingredients

The quality of the products are great

It comes well packaged
Cons.
When it comes to gift baskets, it is not uncommon to find some items missing or some products expired. However, this brand pays attention to its package and offers good customer service.
Product summary
This will make a good holiday gift.
15. 

WOODEN JEWELRY BOX
Get her this gorgeous wooden jewelry box if she is a jewelry lover. It is not only pretty but also spacious. She will fit in as many of her priced jewelry in them. This will as well make a lovely wedding gift.
Product summary
So far, customers are happy with the quality of the pr jewelry box
FREQUENTLY ASKED QUESTIONS
Which gifts can I give to a friend who is becoming a stepmom?
Look for gifts that reassure her of her good qualities and gifts that also welcome her into her new home. Gift baskets, homewares or kitchenwares, and inspirational items are your best bet. Consider getting her the inspirational compact mirror, spa gift basket, and ceramic bakewares we've identified.
What gift can I give his stepmom as a mother's day gift?
Get her a cute leather bag and or purse, a ceramic travel mug, a gemstone bracelet, a wooden jewelry box, or a luxurious bath soap set. These are all lovely gifts.
CONCLUSION
There are lots of amazing gifts you can get for a stepmom and we have listed 15 of them. With the few tips we've provided, we hope that picking out gifts for stepmoms will be a lot easier.
Try our AMAZING GIFT FINDER TOOL! Find GIFTS with 1 CLICK!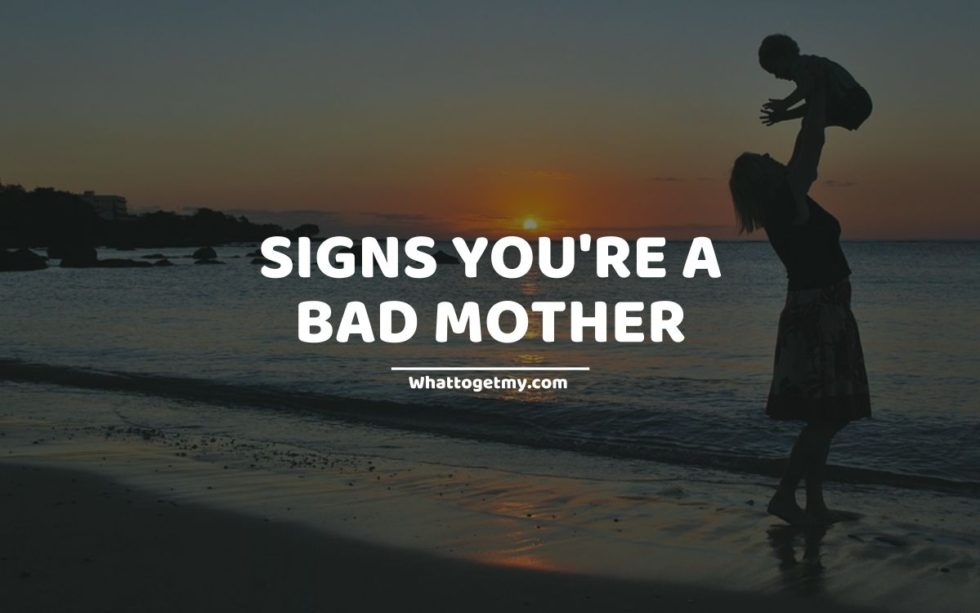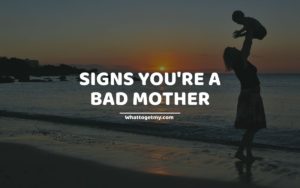 5 Signs You're a Bad Mother WhatToGetMy Instructional Article For the purposes of this article, we will define a bad mom as someone who deliberately inflicts psychological, physical, and emotional pain on their child while also neglecting and abusing them. This article will look at
Read More »