13 Creative Ways on How to Annoy Someone Over Text
WhatToGetMy Instructional Article
HOW TO ANNOY SOMEONE OVER TEXT
There are many reasons why you would want to know how to annoy someone over text – it could be that this person is annoying you and you want to annoy them back, or you have tried to make this person go away and stop texting you but they just won't take a hint, or you could just be doing it for fun.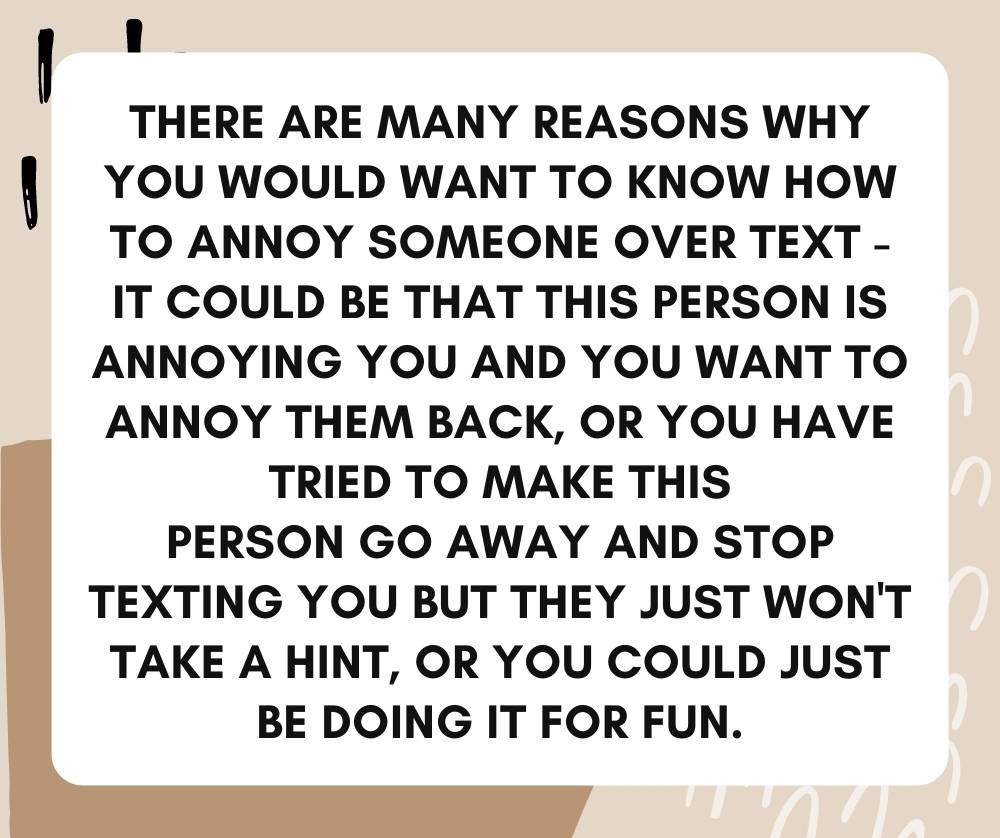 Either way, this article has compiled 13 ways in which you can successfully learn how to annoy someone over text.
According to a survey conducted in 2010 by Tatango, over 80% of 16-17-year-olds use SMS daily as a form of communication followed closely by 20-24-year-olds with 78%. This means that more people communicate with each other through texts than any other form of phone communication (ie. phone calls and video calls).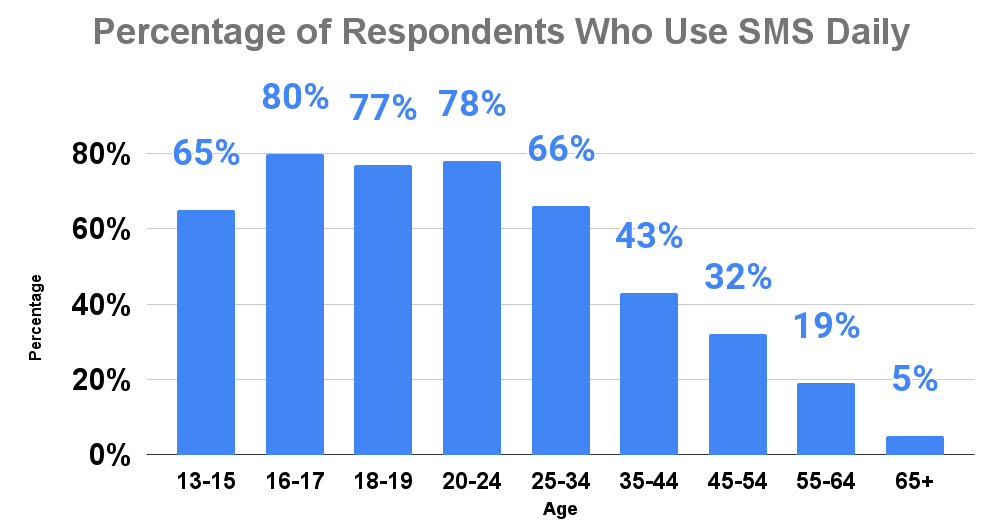 1.
TAKING HOURS TO REPLY
One of the best ways on how to annoy a girl over text is to text her first and then take hours replying back to her when she replies. This is manipulative and should never be done with any malicious intent, but if your goal is to annoy her for a while, then doing this will definitely get on her nerves faster than any other annoying texts might.
2.
REPLYING WITH ONE WORD TEXTS
We all know how rude it is to send paragraphs to someone especially when that someone does not wish to speak to us anymore. However, an even more annoying thing to do to a person that is more annoying than this and it is more effective on how to get someone mad over text is to reply with one word texts. Not only is this habit annoying, especially when someone sends a long and heartfelt message, it also presents you as unwilling and uninterested in the conversation.
3.
SENDING TEXTS BACK TO BACK TO BACK
There is nothing more annoying than sending messages back to back to back  when the person you are texting is not replying back to you at a time you deem appropriate. This can be a  good way to mess with your boyfriend over text especially if he tries to annoy you by doing point number 1 on this list. Here are more fun and annoying games you can play with your boyfriend over the phone.
There are so many spectacular ways on how to be annoying over text, but continuously texting someone when they give you no reply is at the top of that list and it is a sure way of making yourself out to be the annoying person everyone will soon begin to avoid texting back at all.
4.
USING TOO MANY ABBREVIATIONS
We all love a good abbreviation when texting, it takes away the need to spell out a full word and makes texting fun and short. However, imagine how extremely annoying it would be if all the messages you sent were abbreviated and some of the abbreviations were not even the popular ones like LOL or OMG? This is absolutely the best way to annoy someone, and have someone livid and to add a cherry on top, pretend like you do not know what they are talking about if they ever bring it up.
5.
SENDING MASS CHAIN MESSAGES
Another one of the best ways to annoy someone over text is to send them long annoying texts that are chain messages because let's face it, unless you are a Facebook troll, chances are that chain messages annoy the heck out of you. They are more so annoying when they come from someone whom you barely have conversations with such as a distant aunt or an annoying co-worker.
6.
SPAM THEM WITH PICTURES
One of the best and also most annoying things to spam your friends with is your pictures. Imagine if you woke up one day and found hundreds of pictures from your friends, how annoyed would you feel? Now imagine if you were the one sending the pictures, how amazing would you feel knowing that the other person is going to feel so annoyed getting hundreds of pictures from you – and no, we are not exaggerating when we say hundreds!
7.
CORRECT THEIR GRAMMAR
One of the worst things to say to annoy someone is to constantly correct their grammar. When they text you with a typo, do not even reply to the message they have sent, instead point out the typo and make a big deal out of it. Do this for every grammatical error they make, from spelling all the way to sentence construction and subject/object/verb agreement. This person will be so annoyed, they will instantly stop talking to you.
8.
NOT REPLYING AT ALL
Another way to annoy someone over text is to completely ignore their texts. When you get their text, make sure you open it so they can see that you have seen and read their messages but you are just not interested in replying back to them. This shows them that they are not a priority in your life and you have better things to do and better people to text than them. What else is more annoying than being ignored, we ask? Nothing! Which is why this is the best way to annoy someone over text.
However, we should point out that just because you are ignoring them doesn't mean that they will stop messaging you completely. If you no longer wish to receive messages from them anymore, then we suggest that you block their number from contacting you.
9.
MAKE UP WORDS
Another category for the most annoying text messages to send to friends is made up words. Imagine getting a text message that reads like gibberish, would you not be annoyed? Exactly! Send your friends the most random and annoying long message with a couple of made up words thrown in there and make it seem like they SHOULD know what those words mean and act very surprised when they ask you what the words mean. Make it seem as if the word exists or that you have been using this word since forever – and how dare they not remember what it means? Are they even your friends??? Be dramatic about them not remembering the words and even get mad at them for asking you what the words mean. This is a great way to gaslight someone and a very neat trick for when you want to play mind games with your ex girlfriend.
10.
SENDING UNNECESSARY EMOJIS
A great way to annoy your girlfriend over text is to send her random and unnecessary emojis in the middle of a conversation. Sure, emojis are fun and cute when used in the right way and context, however it can be quite annoying when you are in the middle of a serious conversation and someone sends you the poop emoji, or a laughing face when there is nothing funny about what you have said. It completely throws the tone of the conversation and makes you seem uninterested in the conversation – or at the very best, you will come off as someone who is just goofing around and therefore cannot and should not be taken seriously.
11.
MAKING EVERYTHING A HASHTAG
A great way on how to start drama over text is to make everything a hashtag. Because imagine how annoying it would be if everything you sent was #eatingapples, #gettingoutoftheshower, #laughingoutloud, #isitloudinhere. You get the point. Stop texting in fully coherent sentences and just text using hashtags in every single one of your texts. That would be very annoying and unnecessary but true to the creativity of how well you want to annoy this person.
12.
CHANGING THE SUBJECT RANDOMLY
Another way on how to bother someone when you are texting them is to randomly just keep changing the subject and do this whenever it is their turn to speak. Do not address why you have changed the subject, do not answer their reply on the previous subject and keep it moving as if nothing has changed in your conversation. This will throw them off and they will likely raise it up to you and when they do, tell them this is just how you text and you cannot be bothered to change. Chances are if you say this they will stop texting you altogether because you obviously cannot be bothered to have a full complete conversation about one topic in particular with them.
13.
TEXT THEM EACH LETTER OF THE WORD INSTEAD OF THE WHOLE WORD
And last but definitely not least, another one of the great ways to annoy people when texting is to text them one letter at a time instead of the whole word. This is even more annoying than sending multiple texts because aside from them getting notifications every two seconds, they will also have to wait for you to finish spelling the entire word before they can decipher what you are trying to say. t o give you a visual of what we mean by sending each letter separately, here is an example:
H
I
J
O
H
N
N
Y
H
O
W
A
R
E
Y
O
U
Well, you get the point. Because imagine getting messages this way, how annoyed would you be??? Exactly! Have fun with this one because it works on so many levels and it can be done to any group of people in your life – friends, family, and even colleagues.
FREQUENTLY ASKED QUESTIONS
1. What are some questions you can ask to annoy your friends?
Here are some stupid questions you can ask your friends to annoy them; "are you high right now?" – when you know they are not (or do not get) high. "Is that the alarm?" – when an alarm is going off. "Why is a softball hard?"
The point is to ask questions that are too obvious they do not need answers, however, it is not only the questions you ask but also largely, it is about how you ask these questions. So always remember to check your tone when you are asking these questions.
2. How to aggravate someone?
A great way to irritate someone over the phone is to text them a single letter k. When they have sent you a long paragraph explaining to you how they feel about a situation. This works best when you have been having an emotional altercation and you do not wish to be held accountable. It is dismissive and quite frankly it will annoy anyone who is on the receiving end of it.  It is a sure way to truly aggravate someone over text.
3. What to say to annoying people?
The best thing you can say to someone who annoys you is to tell them directly that their behavior annoys you and that they should stop doing it to you or you are going to cut them off
CONCLUSION
In conclusion, this article has brought you some of the best ways on how to send annoying messages to annoy the people in your life – there are even some tips on how to annoy your crush over text without coming off as a creep or a jerk. We hope that these will help you get on other peoples nerves and that you have as much fun with it as we had writing it! Always remember to never take a joke too far and to always come out to the people you are playing pranks on so as not to ruin good friendships and relationships.
ESTIMATED TIME DESIGNING AND UPLOADING THIS ARTICLE
ESTIMATED TIME RESEARCHING AND WRITING THIS ARTICLE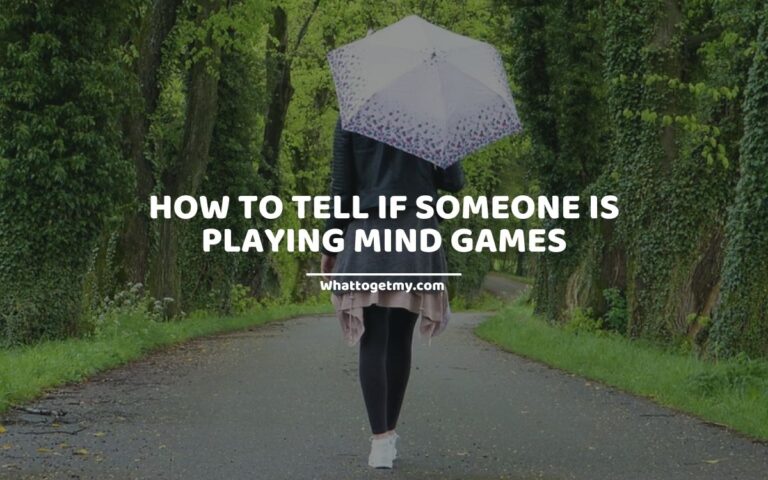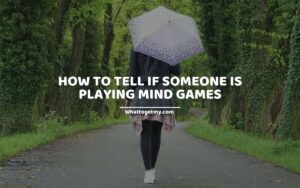 How to Tell if Someone Is Playing Mind Games
How to Tell if Someone Is Playing Mind Games. WhatToGetMy Instructional Article Mind games are tools of manipulation used by people to control the ones they are playing the mind games on. This article provides useful insight on: What mind games are; Why people play
Read More »