How to Deal With a Husband Who Is Always Right- 10 Tips
WhatToGetMy Instructional Article
Aunt Ella learned how to deal with a husband who is always right the hard way;
HOW NOT TO DEAL WITH SOMEONE WHO THINKS HE IS ALWAYS RIGHT
1. NEVER ARGUE BLINDLY WITH SOMEONE WHO THINKS THEY ARE ALWAYS RIGH
T
Don't argue with them, if you can't win, then it's of no use. Remember, he thinks he can never be wrong, so he is always sure of the facts and willing to tell you how right he is; do not argue blindly with such a person.
2. NEVER TELL SOMEONE WHO THINKS HE IS PERFECT THAT HE IS WRONG
This is unacceptable; telling him to his face that he is wrong could take the dialogue to a violent dimension, and you do not want that. The plan is to find a way to make them see your point and compare it with theirs so a favorable conclusion can be reached.
3. DO NOT YELL AT SOMEONE WHO ALWAYS THINKS HE IS RIGHT
You will need to do better to make him accept your point of view; yelling will not make him listen to you, he may not even understand a thing you said if you yell; he might even yell back, and the whole point becomes fruitless; so no yelling.
4. NEVER REFUSE TO LISTEN TO SOMEONE WHO THINKS HE IS NEVER WRONG
Refusing to listen to him means you disagree, he is right, this can make him angry, and you do not want that; learn to pay rapt attention, so you get his point clearly; this will help you make your point. People who think they are always right are right sometimes, so listen, he might have a point.
5. DO NOT TRY TO THREATEN OR COERCE SOMEONE WHO THINKS HE IS ALWAYS RIGHT
Threatening him would not help; forcing him to do what you want won't help either; it means you are now the one who thinks he is right; you will need to strategize.
6. WATCH YOUR BODY LANGUAGE WHILE INTERACTING WITH SOMEONE WHO THINKS HE CAN NEVER BE WRONG
Placing your hands akimbo may be saying, "say whatever you like, I have already made up my mind!", placing your hand on your jaw may be saying" what is he even saying?" shaking your head while he is still talking may mean "I disagree with you"; you will need to watch your body language while you interact with someone who thinks he knows it all, else they may read your negative body language sign and this may not end well.
Violence can be triggered by disagreements. According to Emerald insight survey statistics; see what it says about vulnerability to domestic violence among wives who argue with husbands; it may look small, yet no violence is ever small.
The above seven points are how not to handle a husband who feels he is always right; the scenarios below is what you must do;
1. AGREE WITH HIM AND DO WHAT HE THINKS IS RIGHT
Hear what Karen says, "my husband treats me like I don't matter; he would always insist I do things his way. Cook his way, serve the food his way, he created the weekly routine that said we would clean the house only on Tuesdays; imagine washing clothes and plates once a week. I tried to argue, but I know Paul, he thinks he is never wrong, so I played along. And then, one day, there was a cockroach in the kitchen. Thank God he was the one running to me shouting, "it's a roach, it's a roach"; he hated cockroaches. He wanted to know why such a thing would happen, and I told him the cleaning routine was wrong and asked that we try it my way, he agreed, and that was it. I have changed a lot of his decisions this way; listen, do it and when it fails, tell him to try it your way."
2. LISTEN TO HIM
If he is always right, it's only fitting that you listen to him. Ensure that you understand clearly what he is saying and what he means; this is so that you don't misquote him. You could even say something like "let me understand this, you want us to go to the beach without sunscreen?…" This way, he would know you listened, and if there was a misunderstanding of what he meant, he could clarify it. The reason for listening to a husband who thinks he is always right is so that you can be sure of his decision on the matter.
3. APPLAUD HIM
This should always come in whether his decision is right or wrong; remember, he believes he is always right, and maybe he is. So applaud him when he makes a great decision and when he makes a wrong decision. This should come before you refute his decision; say something like, "wow, I never thought of it that way…" this way, he would know how much you always appreciate and accept his decisions; such that when you finally counter it, he would see the reason why; this is how to live with a husband who thinks he is always right. You may also like this "how to make your husband feel appreciated."
4. BE MINDFUL OF HOW YOU CHIP IN YOUR COUNTER DECISION
In some cases, you may wish to make a counter decision which you think is best; don't throw it outrightly to his face, causing it to feel like you said he is wrong; remember, a husband who thinks he is perfect will never be happy when you say he is wrong. Say something like, " wow, I never thought of it this way, what if we do it like this….?" or "that's a good conclusion, Joe, but what if we do it this way…".
5. PLAN AN ARGUMENT
"If you knew my husband, you would know to plan before you execute. My husband thinks he is always right, and he usually is; in some cases, when I know I need to counter his decision and make him change his mind, I would need to do this with clear facts. Mike is very wise and intelligent; he could smell confusion and lack of confidence from afar; I learned this the hard way. So before I start up an argument, this is what I do;
I. PLAN
I will need to plan my line of argument. Research the various reasons why I am right. Ensure I know how to explain the points.
II. RAISE THE DISCUSSION AT THE RIGHT TIME
Ensure he is not too tired or angry; you need to know the right time to talk to your husband; a time when he is happy and relaxed is good enough.
III. USE THE RIGHT TONE
Do not say "you are wrong!." no one wants anyone telling them they are wrong even if they are, instead use "what if it's this way…" or "this is what I think…."
Preparing for an argument is the right way to go if you wish to learn how to live with a husband who is never wrong.
6. DON'T TELL HIM HE IS WRONG; SHOW HIM,
Like Karen said above, you will need to plan before starting an argument. Most husbands think they are always right  because they believe they are. To make a point that will make them change their decision, you need to show them why they may be wrong; telling them may not work, remember they already believe they are never wrong. Use a similar known scenario, offer them statistics or research on the topic, and call someone who can collaborate a story you told about similar decisions that have failed; this way, he won't just listen to you but facts and proven results.
7. GET AN EXPERT TO TALK TO HIM ABOUT THE MATTER
In certain critical matters that may affect your future, you may need to seek out the advice of an expert. When a husband thinks he is always right, he may refute any other claims from anyone he feels doesn't know much; getting an expert on the subject to talk to him could be all you need to do to make him change his decision.
8. HEAR FROM OTHERS LIKE YOU
"Joe said we would go to Las Vegas for our honeymoon; I wanted us to go to the Bahamas or even Jamaica; I had my reason, but Joe wouldn't hear of it, he talked about how he had always wanted to spend a vacation in Las Vegas, and this honeymoon was that chance, I would love to go to Vegas too, but definitely not for honeymoon. When I realized he wasn't going to change his mind; that's typical Joe. I had to devise another means. I talked to Ron, my colleague, and friend. Ron understood what I wanted; he and Tina had been to both Jamaica and the Bahamas, so he helped me make a plan. I invited Ron and Tina for dinner, and there they shared their honeymoon experience in the Bahamas and their last Vacation, which was in Jamaica. We all compared and contrasted a lot of points about the choices, and finally, Joe came to agree with me; the Bahamas it is.
9. SHOW HIM THE POSSIBLE CONSEQUENCES OF HIS DECISION
I saw this in the movie Desperate HouseWives; this husband who is always right (Tom) wanted to do plastic surgery on his face to look younger as he feels that may be a deciding factor for employment. His wife advised against it, but he wouldn't listen. So she brought home someone, he used to know that had also done a facial surgery that went bad. She kept pointing out that Tom's surgery could end up like that of the guy. The visitor even volunteered to give them the doctor's contact who did his surgery; apparently, he didn't think it was that bad. That was how Tom decided it was best to leave his face as it was.
10. ASK QUESTIONS
"Asking questions is how I got Marvin to see why his decisions were wrong. My husband thinks he is perfect; making him see where his decisions may be flawed would make him quickly adjust the decision until it's better. This is how to live with a husband that thinks he is always right, just like my Marvin. We were talking about the kind of car we needed. Marv had decided we would buy an exotic Range Rover; he had always wanted to drive one of those, and now was the time. All I did was ask him questions of which this was one of it; "So we would use the Range Rover to transport the equipment to the site?." We have been into construction for two years now, and business has been good lately. We had a truck we hired to convey various equipment to the site, and now we could afford to buy our car. Dio we need a Range Rover? I knew countering his decision would change nothing, but asking questions always conveyed my message better and helped him reach a better decision without my saying so. After answering the questions,, alas he decided that buying a truck was the best decision.
FAQs
1. How do you deal with a man who is always right?
Listen to him, follow through with his decisions, ask questions, etc.; this article on how to deal with a husband who's always right has all the answers.
2. How do you deal with someone who is never wrong?
Allow them to make the decision, applaud him, do not counter his decision outrightly, etc.; you may read this article on how to deal with someone who is always right; it has all the answers.
3. When should a person be right all the time?
It depends on his facts and the result of his decisions. If he is well-grounded on the issue, then he could very well know the pros and cons and easily make the right decision on the subject.
CONCLUSION
How to deal with a husband who is always right may seem tricky and impossible, but it's achievable. You, Will, need to follow the tactics in this write-up; it not only shows you how to deal with a husband who is always right but also how to live with a husband who is always right and what not to do to someone who is always right,
ESTIMATED TIME DESIGNING AND UPLOADING THIS ARTICLE
ESTIMATED TIME RESEARCHING AND WRITING THIS ARTICLE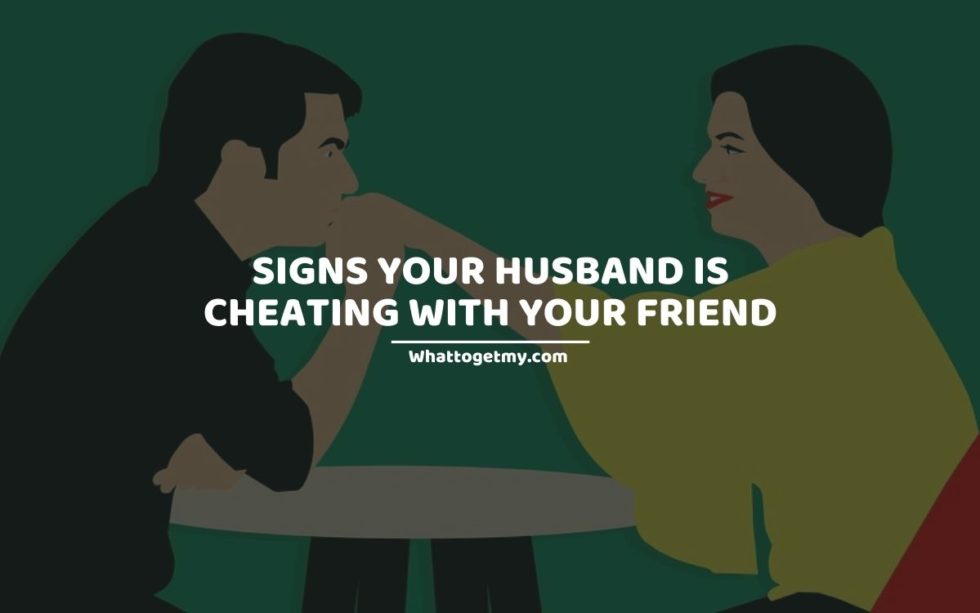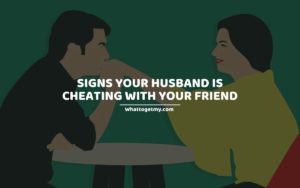 Signs Your Husband Is Cheating With Your Friend
Signs Your Husband Is Cheating With Your Friend WhatToGetMy Instructional Article Finding out that your husband has been cheating on you can be a blow and worse if the person he cheats on you with is someone you consider a friend. Unfaithful partners are good
Read More »