How to tell someone no more gifts
WhatToGetMy Instructional Article
You're thinking of getting all your closest friends and family together to celebrate a special occasion. You want your celebration to only be about having fun and enjoying each other's company.
But you have only one problem, you have decided that you do not want any more gifts. You know that if you don't tell everyone that wants to attend not to bring gifts, they will bring you something. 
Yes, receiving many gifts from many different people can be a lot of fun, exciting and surprising. But you feel deep down in your heart that you have enough "things" and there is nothing that you want or need. 
Your reasons for not wanting any more gifts could be a variety of many different things. Things like you might be trying to re-organize your house and want to get rid of all the clutter. Or you have moved into a smaller place and don't have space. It could even be, you want to make your celebration all about spending more time with the people you love. Instead of wasting it focusing on receiving gifts and unwrapping them.
But your biggest problem is trying to communicate your wishes to the people that want to bring you gifts. This has you wondering how to tell someone no more gifts?
The way that you tell someone that you do not want more gifts could depend on the type of celebration. Whether you are planning on having a formal or informal type of celebration. If it is a birthday or anniversary celebration, you would use invitations. If it is a Christmas family get together or any other type of get-together, you would either need to tell them in person or on the phone.
Then it becomes all about the way you tell them and the words that you use. Words, especially spoken words can easily be misinterpreted by many people. If you don't say the right words or are not clear enough about your request or your reasons why your guests may feel hurt and offended.  
They may not understand and feel that you are targeting them specifically about their ability to buy you an amazing gift. They may feel that you do not like the gifts that they have given you in the past. This is your way of finding a solution to how to ask someone to stop buying gifts, specifically them without being too obvious.
So if you want your friends and family to understand and not feel offended and get onboard with your request, it is important to get your wording right. Whether you plan to tell them in person or write the words down on paper.
It is also important that you can explain your reasons for your request clearly to them. For example, if your child is having a birthday party and they already have too many toys. You can explain that they have enough toys to play with and do not need more. You can also mention something like, "this year we have decided to skip receiving gifts. The reason is to focus more on doing things together as a family"
If you want to know how to explain your reasons more effectively. Here are some tips you could use:
Decide what you need to tell them ahead of time. You can sit and write it down, this will help you to organize your thoughts

Take a look at your guest list to see the different ways in which they may interpret your request

.

Remember to keep your conversation casual and friendly

Give them practical examples such as telling them about the many broken toys that your children already have, so there is no need for more.

Explain to your guests the benefits of you not receiving gifts. For example, instead of wasting precious time opening gifts, you could spend it with them enjoying yourselves and having lots of fun.
Another important part about requesting no gifts, especially over Christmas time. It is to make sure that you let your friends and family know your wishes well in advance. Way before they have had a chance to buy anything for you or for your family.
You then find yourself asking:
How to politely ask for no gifts

? 

What is the best way to tell them? and 

What are the correct words that you can use to tell them?
Telling someone that you do not want any gifts from them can be done in three different ways. These ways are by spreading the word through others, on an invitation or by telling them either in person or on the phone.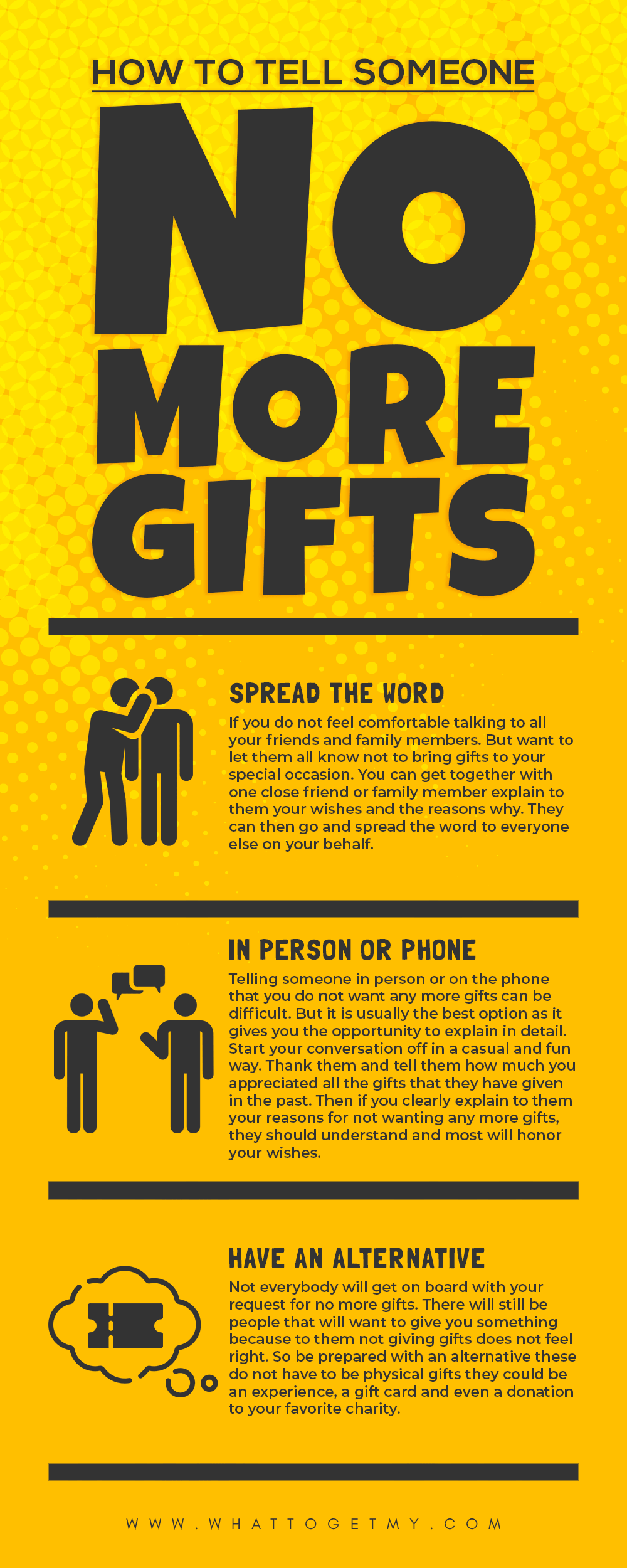 Source Link: https://whattogetmy.com/how-to-tell-someone-no-more-gifts/
Telling someone by spreading the word through others
If you do not feel comfortable talking to all your friends and family members. But want to let them all know not to bring gifts to your special occasion. You can get together with one close friend or family member explain to them your wishes and the reasons why. They can then go and spread the word to everyone else on your behalf.
This way is a bit of a risk because the friend or family member could miss a couple of people out or forget to tell them. They will then arrive at your occasion with a gift and then feel a little uncomfortable because they did not know about your wishes.
Invitations
Invitations are mainly used to invite guests to a birthday celebration, an engagement, a wedding and even an anniversary. Invitations are a way of informing your guests with important information like the date of the occasion, the time and place it will be held at. But it can also be used to give a specific instruction like a request for No More Gifts.
There are many different ways to write no more gifts on an invitation. Here are some examples:
No more gifts, Please

Please no gifts

Please do not bring a gift

Gifts are not necessary

No gifts please, only your presence is required

No gifts allowed, only you

Your presence is all we need

Your presence is the best gift you could give us

There is nothing that he/she needs, only your company

After 30 years together, there's nothing that we need, only for you to join our celebration.
These requests are usually placed at the bottom of the invitation in the lower left or right corner of the invitation. It should also be in a small font and should be short and to the point so that it does not distract from the main purpose of the invitation.
But if you have something more to say, you can add a separate insert with the invitation with your message or even a nice poem or no Christmas gifts poem with a Christmas card.
An Idea could be something like:
Christmas is not only all about the gifts 
that we give and receive.
It is also about the time that we have been given 
to spend with each other.
It is the gift with real value that keeps on giving
Telling someone in person or on the phone
Telling someone in person or on the phone that you do not want any more gifts can be difficult. But it is usually the best option as it gives you the opportunity to explain in detail. 
Before you begin with your conversation, you need to be relaxed and calm or else you risk your words coming out all wrong. Your guests will not understand and could misinterpret your message.
So start your conversation off in a casual and fun way. Thank them and tell them how much you appreciated all the gifts that they have given in the past. You can mention a specific gift that each of them has given you and how much you loved it.
Then if you clearly explain to them your reasons for not wanting any more gifts, they should understand and most will honor your wishes.
When telling people you should also be totally honest about the reasons why you don't want any more gifts. Although it isn't always easy to do, you do need to try and explain as best as you can in a simple enough way. 
It will help if you give them a full explanation with an example. You can say something like "We have been discussing as a family about simplifying our lives to turn our focus to enjoying more family time together, having fun and eating good food. We have decided that the best way to do this is to cut down on the clutter around us. So you would be doing us a favor by not buying us any gifts."
Have an alternative in mind
Not everybody will get on board with your request for no more gifts. There will still be people that will want to give you something because to them not giving gifts does not feel right. So be prepared for when they ask you for alternative Christmas ideas for families, your birthday or for your anniversary. These do not have to be physical gifts they could be an experience, a gift card and even a donation to your favorite charity.
For an idea to make things more interesting for the guests that do want to give you something for your special occasion. You can make a card that you can hand out to them beforehand either in person or with your invitations. On these cards, you can give the name of the type of gift card you would like or the name of the charity that you would like them to support on your behalf.
This all leads to some other questions:
What do you say to someone that honors your wishes? And what do you say to someone that doesn't?
When someone honors your wishes by not bringing a gift for you
Say thank you to them for listening to you or for reading the invitation that you sent out. A nice idea would be to give each person a thank you card for taking the time to spend celebrating the occasion with you. If it is Christmas that you are celebrating, you can thank them for their friendship and all the support that they have given you during the past year.
What to do and say when someone gives you a gift
It is best to keep calm and not to make an issue out of receiving the gift. Thank them politely for the gift personally and tell them that you are happy that they came, go place the gift away from the eyes of your other guests.
If they ask you why you are not opening the gift, you can tell them that you will open it later because you don't want the others to feel bad for not bringing one.
After your celebration and once you have opened the gift, be sure to either give the person a phone call or send them a card. In your card, you should thank them for the specific item that they have given you.
Figuring out how to tell someone no more gifts can be simple. Look at the type of celebration you are having and decide on the best way to tell your guests. Choose between sending out invitations, having a conversation with them either face to face or by phone or asking someone close to you to spread the word on your behalf.
ESTIMATED TIME DESIGNING AND UPLOADING THIS ARTICLE
ESTIMATED TIME RESEARCHING AND WRITING THIS ARTICLE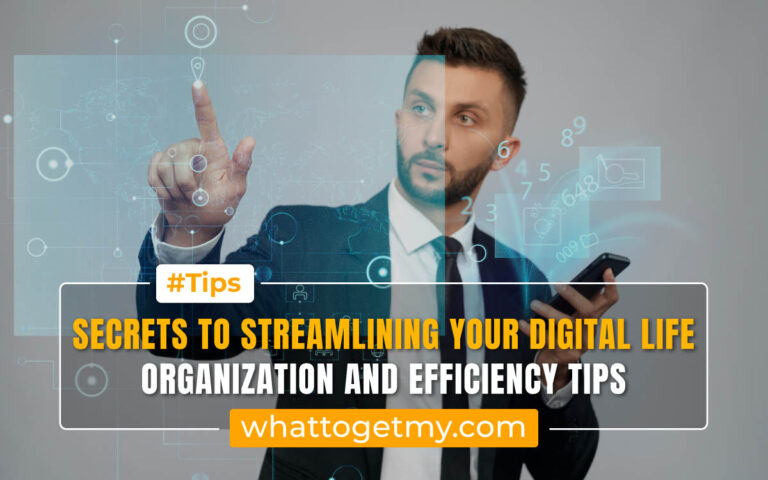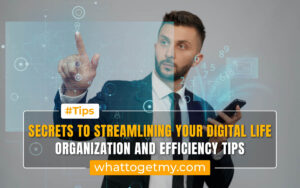 Streamlining Your Digital Life: Organization and Efficiency Tips
3 Best Secrets to Streamlining Your Digital Life: Organization and Efficiency Tips for 2023 Streamlining your digital life has become more critical in today's fast-paced digital world. This article provides practical tips and strategies for streamlining your digital life, enhancing organization, and boosting efficiency. In
Read More »