6 Real Fish Games Online For Free and 11 Other Fun Games To Play Online for Free.
WhatToGetMy Instructional Article
This article covers free fish games to play online, free fish games online for kids, and other fun games to play online for free such as fun multiplayer games to play with friends online.
Annual revenue generated by Big Fish Games worldwide from 2014 to 2018 (in million U.S. dollars). Source: Statista
What Are (Online) Real Fish Games?
Real fish games are a type of betting video game played on a big screen where you shoot at different types of fishes to win different kinds of prizes. Just like any other video game played on a big screen, it usually would involve a joystick or gaming pad of some sort. Fishing game screens are usually found in casinos and gaming arcades.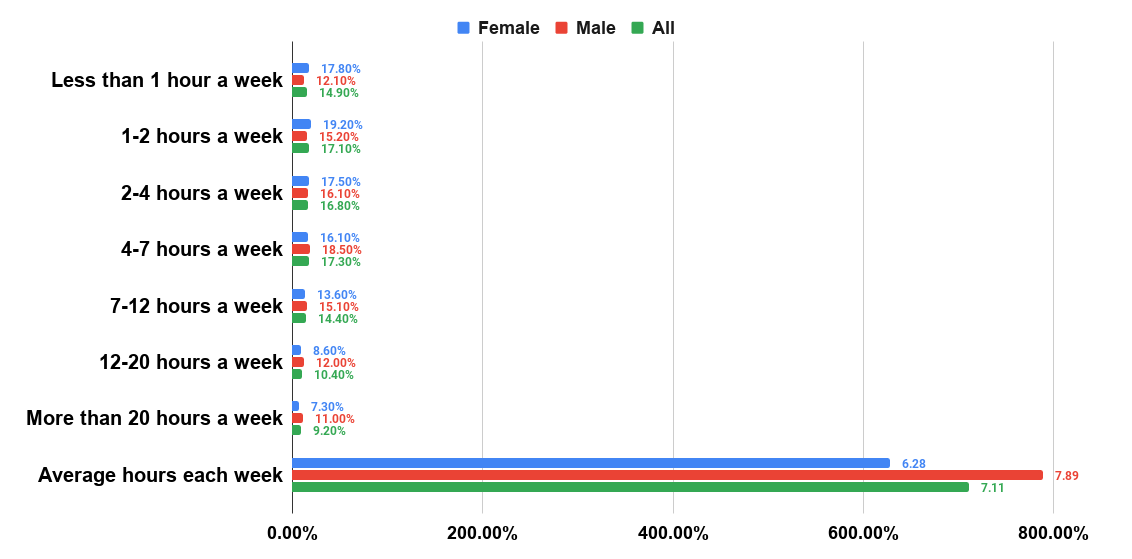 A close look at the first chart above gotten from Statista would tell one that the industry is a rather profitable one. And this is not entirely surprising because the gaming industry is generally a very profitable one. After all, everyone loves playing one type of game or the other for leisure. When it comes to video games especially, both male and female alike enjoy it very much as one can see from the 2019 chart above obtained from Limelight.com.
Outside of the casinos and/or gaming arcades, one can also enjoy fish games in the comfort of their homes by just going online to play the fishing game of their choice. And in this article, we will be showing you several sites where you can enjoy real fish games online, if you are a lover of fish games. We also cover other types of online games that you would likely enjoy.
You may also enjoy our other games articles – Fun games to play with two people and Fun games to play with three people.
Are They Legal To Play in the U.S.?
There are still controversies around the legality of playing fish games in the U.S especially in casinos and gaming arcades, and ultimately it will boil down to what the laws in the various States provide for. For example, according to Charlottestories.com, it is considered illegal by certain authorities in North Carolina even though there hasn't been an authoritative statement on this position by the Attorney General.
So while the jury is still out on whether playing the game is illegal especially in casinos and gaming arcades, it is highly unlikely that you would get arrested for enjoying a game of fish online at home.
6 Real Fish Games Online For Free.
Check out the free fish games to play online we found for you.
3 Big Fish Games Online For Free.
You can play fish games online for free on the following websites:
This website has 44 free fish games to choose from and gives you diversity and variety that you will enjoy depending on your preferences. The good thing about this website is that you can play on it without needing to create an account.
This website recreates the casino feel of the big fish game. You will however need to create an account to be able to play on it.
This website also has a couple of fish games that you can play without needing to create an account.
3 Free Fish Games Online For Kids.
While it is not always advisable to introduce kids to video games too early, these 2 websites have kids-friendly fish games online that are somewhat educational.
This site with a fun and colorful interface would appeal to kids of all ages.
This kids' educational website also offers a kid-friendly fish game that is also somewhat educational. The appeal of this website is that you can find other useful and fun educational games and activities for your kids.
This is another kid-friendly fish game site that promises to captivate and get kids hooked on trying to catch as many fishes as possible.
However, rather than introducing your kids to video games too early, why not consider introducing them instead to other more fun and engaging activities and games. Check out our articles on Outdoor activities for 3-5 year olds and Cognitive development activities for 6-12 year olds for some very helpful ideas and tips.
Another good option is to instead opt for fish games that are in the form of toys. In that way, your child has a set time to bring out the toys to play with and then pack them up and go and do other things. We have found the following exciting fish game toys for you on Amazon that you can also play with your kids while having loads of fun. Check them out –
This is a fun and exciting fish game that keeps players on edge and their toes. The kids have to fish for the colorful sea creatures in the mouth of the shark in time not to get bitten by the shark. It is a game that both kids and adults alike get a kick out of.
This fishing toy helps kids develop dexterity and good motor skills from an early age. It comes with a headband and some fishing rods with colored fishes. With the headband and rod, they are to attempt to catch a fish of the same color in the fish pond.
This toy option is a great way to get your toddler started on learning the English alphabet early. In learning to catch the fish they also get to learn about the 26 letters of the alphabet.
A colorful card game to introduce kids to playing card games and getting good at it.
11 Other Fun Games To Play Online For Free.
Check out other free and exciting games you can enjoy online, either alone, or with a group of some of your friends.
6 Online Multiplayer Games To Play With Friends.
If you are looking for online multiplayer games that you can play with your friends that are fun-packed, here are some fun multiplayer games to play with friends online:
1. Chess.
Chess is a game for lovers of strategy. And with the move towards online gaming, several websites and apps offer the option of enjoying a good game of chess with your friends, either online or on your phone.
Websites like Chess.com have a huge following and amazing resources. You can find new friends there too. Another great website to play chess online is Lichess.org which has more free content than Chess.com.
2. Fortnite.
This is another popular fun multiplayer game that can be played online and on any device too. You can play different seasons of this game on this website.
3. Call of Duty.
For the lovers of a shoot-out and all things guns and actions, Call of Duty is a popular hit. It is another exciting game of strategy. And you can play with as many of your friends as you want to. Check out their website here to start playing.
If you and your friends love drawing and guessing games like Pictionary and Charades then you will love this online version of the guessing and drawing game. Easy to play online, each of you gets to draw and guess and earn points. And it is entirely free.
5. Codename.
This is another popular card game that is very enjoyable for a group of friends. It now has an online version which you can play with your friends here.
This website allows you to play any card game with your friends online. It's a cool way to play card games virtually without having to always physically be in the same room.
3 Best Online Multiplayer Games For Android.
All the 5 games mentioned above can also be played on any Android device. Simply download the app from the Google Play Store and enjoy it with your friends. In addition, you can also check out these 3 enjoyable online multiplayer games for Android.
7. Mario Kart Tour.
Mario Kart is a traditional racing video game we all grew up playing. This version of the game has advanced with the times and allows for multiplayer playing. Download it from the Google Play Store and start playing with your friends. It can also be played on the PC.
8. UNO.
This fun card game can now be played on your Android device. Simply download and enjoy with your friends.
3 Free Online Games For Android Mobile Phones.
There are several free one-person online games for Android mobile phones available on the Google Play Store. Most of the games in the earlier sections can also be played alone. The most popular of these games are:
9. Candy Crush Saga.
This is a rather addictive mobile game where the player attempts to join matching candies to score points and move from one level to another. It is a free game that is so much fun and very enjoyable to play.
10. Minecraft.
Minecraft is another interesting game that is all about survival and adaptation. It is also an addictive game. It can be played both online and on any Android phone.
11. Solitaire.
This game is the traditional deck of cards. As the name suggests, you play the game alone against the computer. It however has multiplayer options too.
For a list of more Android games that are popular, check out this website. You will find more exciting multiplayer games in our articles on Fun games to play with 4 people and 15 Exciting Games to play with 6 people.
Frequently asked questions.
1. What are some fun games to play online for free?
All the games listed in this article can be played online for free.
2. How about multiplayer games for Android and IOS?
All the multiplayer and other games listed for Android devices in this article can also be found on the Apple store for IOS devices.
3. I want to play free online games for kids with my children. Do you know of good games for toddlers to play online?
We have listed some good educational free fish online games for kids in this article. However, as we pointed out earlier, it is not advisable to introduce kids to video or online games too early because of the high risk of addiction. It is better to keep them engaged with other positive mentally stimulating games and activities. We also suggested alternative educational toys you can instead consider in that section.
If your child is addicted to video games, our article on What to do if your child is addicted to video games can help you with how to go about dealing with the issue.
Conclusion.
There are several free online games out there to enjoy either alone or with a group of friends. This article has selected the top of these games for you.
Where kids are involved, it is best to introduce them to such games a little later on in life rather than too early.
ESTIMATED TIME DESIGNING AND UPLOADING THIS ARTICLE
ESTIMATED TIME RESEARCHING AND WRITING THIS ARTICLE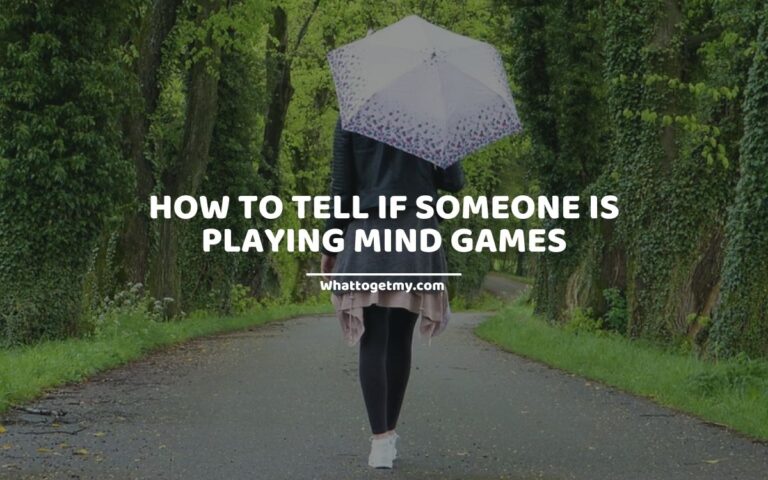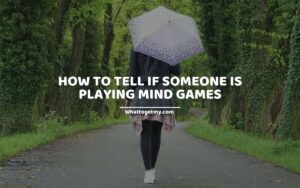 How to Tell if Someone Is Playing Mind Games
How to Tell if Someone Is Playing Mind Games. WhatToGetMy Instructional Article Mind games are tools of manipulation used by people to control the ones they are playing the mind games on. This article provides useful insight on: What mind games are; Why people play
Read More »