Your favorite bus driver or your children's favorite school bus driver is retiring soon and you are just overwhelmed with emotions. You feel like saying "thank you" just doesn't cut the depth of your gratitude for his/her selfless service over the years. You want to make it a little more special for him/her, that's fantastic!
If you are looking for gift items you can give to that amazing bus driver as a retirement gift, we can help you.
We've compiled 15 cool gift ideas you can choose from, so let's get to it!
As an Amazon Associate we earn from qualifying purchases. We may earn a small commission for our endorsement, recommendation, testimonial and/or link to any products or services from this website. Thank you, your qualifying purchases help support our work in bringing you real daily gift ideas.
Quick Overview: Gifts for Bus Drivers
BUS DRIVER RETIREMENT GIFTS
1. WORLD'S BEST DRIVER MUG
As much as how emotional you may feel about them retiring, try to make it a little fun for them. Get them something that depicts fun and happiness and we think that this World's Best Bus Driver coffee mug does that. This mug is absolutely beautiful and the happy characters on the mug only stirs warm feelings. We recommend that you give this mug as a gift for a school bus driver. It will be appreciated.
This mug has only positive reviews. Customers that bought this mug felt it was an adorable gift.
2. WINE GLASS
Another awesome 'thank you" gift you can get a retiring school bus driver is this wine glass. The beautifully engraved words make it a sentimental gift. S/he will love especially if they are wine lovers.
Customers have only positive reviews about this mug.
3. LUMINOUS WALL CLOCK
This beautiful BEW Luminous wall clock is another fun way of wishing them well. Retirement is often seen as an indefinite holiday and it could be easy to lose track of time or day. Therefore giving them this clock that has the days of the week on it, is a nice way of telling them they should have as much fun as they want, the clock will tell them which day it is whenever they want to know. This clock can be a lovely Christmas gift too.
Customers consider this clock perfect.
4. MIXJOY KEYCHAIN
This "no one can fill your shoe" keychain is a warm gift. It might stir up a little emotion but it is indeed a gift worth giving. It is a lovely way of telling them that you will miss them. They are also able to see how valuable they have been to you. We think you can add this chain to the little gift box you may be preparing for them, they will love it.
Customers that have bought this keychain considered it a perfect gift.
5. RETIRED BASEBALL CAP
This cute baseball cap is another fun/happy gift you can get for him or her. They can proudly wear this retired cap where ever they want, who wouldn't be happy for them?
This cap is worth buying. The quality is great.
6. SUPERMAN T-SHIRT
Superheroes are great service men and women we can rely on. Getting him/her a superhero shirt is a fun way of letting THE PERSON know how reliable they've been and much their service has impacted your life. We think this superman's shirt is cool.
This shirt is worth the price.
7. VETELLI TOILETRY BAG
You can get him a weekend getaway toiletry bag; it will make a good retirement gift. He deserves to spoil himself occasionally after years of hard work and whenever he decides to go on a mini trip, this Vetelli toiletry bag will be a good accessory. This toiletry bag can be rolled out and hanged as well as can be folded into a bag.
This bag is rated high for features such as sturdiness, giftable and durability.
8. BOSS LADY GIFT BOX:
If you are looking for a gorgeous Christmas gift to get a female boss driver, this Boss Lady gift box is what you are looking for. The well-packaged box comes with a gorgeous mug, mug lid, gold spoon, coffee cupcake socks and a card. The interior silk finishing makes this gift classy. This is a great gift, we recommend that you get it.
Customers that got the box love the scent of the box and every item in the box. It is a highly recommended gift.
9. MAKEUP BAG
This retirement makeup bag is another fun gift you can get a female bus driver. The engraved words "you cannot retire from being great" speaks to their personality. It is simply saying that their lovely personality will continue to touch the lives of those around them even after retirement from work. This lovely makeup bag will make a good sentimental gift.
This bag is beautiful and portable. It can be comfortably carried anywhere. Customers that have purchased it love it.
10. BUSDRIVER TEDDY BEAR
This cute Busdriver teddy will make a fun gift to give. It will make a good car buddy or couch buddy. This is a lovely retirement/ thank you gift for a bus driver.
We think that this is a really cool toy gift, they will love it.
11. TROPICAL SHIRT
A tropical shirt only speaks summer and happy vibes. Retirement is when the fun begins. So, getting them this shirt as a thank you gift is a cool way of setting the tone for their next adventure. We think this is a cool retirement gift for a male bus driver.
This shirt has a lot of positive reviews. Customers love it.
12. PICNIC BACKPACK
Another lovely retirement gift you can get for a bus driver will be this picnic backpack set. This bag comprises of different cutleries in a set of 4; stainless steel spoons, forks, knives, ceramic dinner plates, napkins and wine glasses. It also comes with other accessories too. This is a full picnic pack and definitely a holiday vibe gift.
This Picnic backpack and cutlery set have a high rating for features such as durability, value for money, giftable, thickness, sturdiness, comfortable and warmth. Customers love it.
13. HOME SPA GIFT SET
A good relaxation gift after years of service will be a spa treatment. We think that getting them this natural beauty spa set. This 12 piece set includes a shower gel, bubble bath, body lotion, bath salt, 2 organic melon soap, 4 bath bombs, a cosmetic bag and a little tub. These cucumber melon skincare products are rich in vitamin E and are made with shea butter.
Most customers that got this spa basket considered it a great gift.
14. GOTHAM POCKET WATCH
This stylish Gotham pocket watch will make a good Christmas gift. It is made with stainless steel and comes with a curb chain. This will pocket watch will be cherished by someone who values vintage artifact or someone that has an old school vibe to them. It will definitely be a sentimental gift for them.
This pocket watch is highly recommended.
15. CHAMPION SWEATER
This Champion sweater will make another good Christmas and retirement gift. Giving a cool sport brand item is always appreciated and we think that you should get it.
Most customers were happy with their purchase.
FREQUENTLY ASKED QUESTION
What 'thank you' gift can I get for a bus driver?
A world best driver mug, wine glass, superman t-shirt and boss lady gift box are some thank you gifts we've listed. For more thank you gift ideas, check out our article on non-food thank you gifts.
What Christmas gifts will be lovely for a bus driver?
There are a lot of Christmas gifts you can get and some of the gifts we have mentioned are; a Luminous wall clock, Bus driver teddy bear, home spa gift and a Gotham pocket watch. If he is a dad, check out our article on what to get Christmas gifts for dads 
What school bus driver retirement gifts can I get?
Every item on our list are retirement gifts you can get for a school bus driver. For more gift ideas, check out our article on retirement gifts for dads.
CONCLUSION
Appreciating bus drivers for their selfless service is a great gesture of love. It is quite easy for a lot of people to take their service for granted until they are no more in active service. There are lots of amazing gifts you can get bus drivers for Christmas or retirement and we have listed a couple. We hope that you find our article helpful.
ESTIMATED TIME DESIGNING AND UPLOADING THIS ARTICLE
ESTIMATED TIME RESEARCHING AND WRITING THIS ARTICLE
Try our AMAZING GIFT FINDER TOOL! Find GIFTS with 1 CLICK!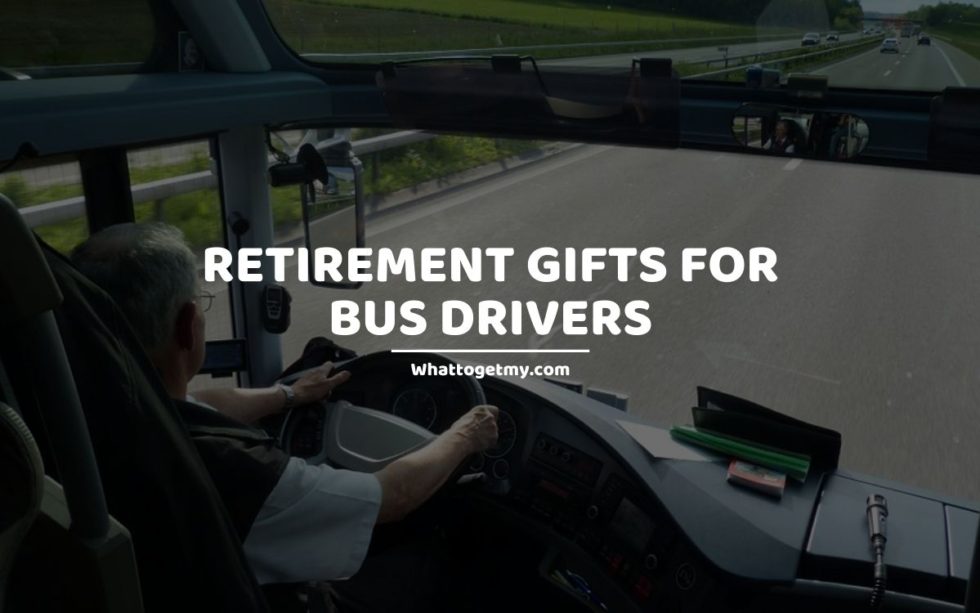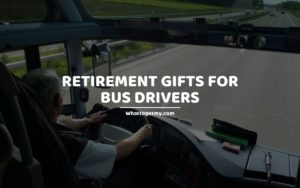 15 Retirement Gifts for Bus Drivers
Your favorite bus driver or your children's favorite school bus driver is retiring soon and you are just overwhelmed with emotions. You feel like saying "thank you" just doesn't cut the depth of your gratitude for his/her selfless service over the years. You want to
Read More »