12 Signs Your Phone Interview Went Well
WhatToGetMy Instructional Article
When getting ready for a phone interview, you prepare just as you would any interview. Do some research on the company or organization that you are interviewing for, have some questions written down to ask your interviewer (this is important), and find a quiet place where you can comfortably sit and have your interview without any interruptions. 
Most interviewers are looking for people with great knowledge about the industry, great conversation skills, and enthusiasm about the job from their candidates. Make sure that you show them that you have all three in your phone interview to increase your chances of getting hired.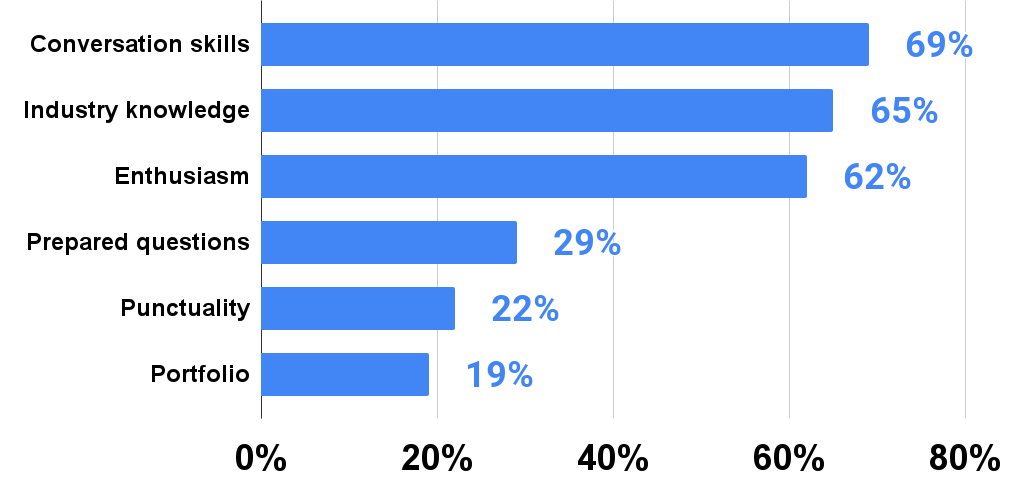 SIGNS THAT YOUR PHONE INTERVIEW WENT WELL
1. THE PHONE INTERVIEW WAS LONG 
A good way to tell if a phone interview went well is to record how long (or short) the interview is. The longer the interview, the more likely it is that the interviewer was interested in what you had to say which automatically means that they like you and your ideas. If the interview was supposed to go on for 30 minutes and you talk for an hour or more, it is a good sign that the recruiters really like you and a good sign that your phone interview went well. 
2. THE INTERVIEWER SEEMED INTERESTED IN YOU AND WAS ENGAGED IN BACK AND FORTH CONVERSATION 
Another way to know if your phone interview went well is when you notice that the interview is going more like a conversation with colleagues than it is an interview. This means that instead of the regular question and answer format that most interviews take, your interview will sound and feel like you are having a conversation about the position that you are interviewing for. You will be able to speak freely of your abilities while tying down the theoretical with the practical and ask questions, in turn, to hear firsthand from them what they will be expecting from you. 
3. THEY TELL YOU THEY WANT TO SPEAK TO YOU AGAIN 
An interview by phone can be quite hard to decipher especially because it is almost always impossible to read people over the phone. However, a good sign that your phone interview went well is when the person interviewing you tells you that they would like to speak with you again. This is a good sign because it means that they are considering a few other (more) people but you have made it into their orbit of a possible employee from just an interview candidate and that is one step closer between you and the job you are applying for. 
4. YOU ASKED GOOD QUESTIONS 
Another thing that will determine a successful phone interview is how you handled the section of the interview that requires you to ask your interviewer a question or two. Most people treat this part as optional, but the truth is what you ask can play a big role in the final decision when it comes to hiring a person for the position. Always remember to ask a question at the end of your interview to show that you are interested in the position, you have been present and paying attention to the interview (find a question that relates to the interview), and that you have conducted your research and you are familiar with the company, their goals, and objectives.
5. THE INTERVIEWER SAID YOU SEEMED LIKE A GOOD FIT 
Another one of the signs that your phone interview went well is when the interviewer tells you that they think you are a good fit for/with the company. This means that they like you and they will recommend you to the recruiter, although it may not always be their final say on who is hired, their recommendation will go a long way and ultimately help you in securing the job, so when an interviewer tells you they think you will make a good fit, take this as a good sign but not as a definite sign that you will get the job. 
6. THE INTERVIEWER ASKS FOR YOUR AVAILABILITY
One other way to tell if a phone interview went well is when the interviewer asks for your availability. Usually, this is done when they have made up their mind about you and they are trying to fit you in and get you started on the work as soon as possible. Take it as a good sign when they ask you questions about your availability and whether or not you have any other job offers because it most likely means that they are trying to close a deal with you, and they do not want to lose you to another company. 
7. THE INTERVIEWER ASKS ABOUT YOUR SALARY EXPECTATIONS 
Another one of the signs you nailed the interview is when the interviewer asks you about your salary expectations. This is so that they can see if you are a good fit with their budget and whether or not they can accommodate your wants and needs. Check out this article for pointers on how to answer what your salary expectations are without either overselling or selling yourself short.  
8. THE INTERVIEWER ASKS IF YOU HAVE ANY OTHER JOB OFFERS 
Perhaps one of the most obvious signs your phone interview went well is when your interviewer asks you if you have any other job offers. This is to see if they have competition and how fast they have to act before someone else snatches you up. Make sure you sell yourself without making it seem like you do not need the job since you have other offers, this may backfire and lead them to another candidate. Be smart in how you present yourself to them when you are also being pursued by other companies. 
9. THE INTERVIEWER TRIES TO SELL YOU ON THE COMPANY AND POSITION YOU ARE APPLYING FOR
Aside from the fact that when a phone interview was short/long, it means that they are seriously considering you for the job, another sure way to know is when the interviewer tries to sell you on the company and the position you are applying for. They will say a lot of positive things about the company, especially the work environment, inclusivity, and diversity – because they know these are things that matter to a lot of people when looking for a workplace. And they will try to sell you the job position you are applying for by telling you how much it pays, and just how much opportunity there is to grow and advance within the company. This is them trying to sell you on the company so that, should the time come, you should consider picking them. 
10. THE INTERVIEWER DISCUSSES THE NEXT STEPS IN THE SELECTION PROCESS IN DETAIL WITH YOU
Another good sign that your phone interview went well is when the hiring manager tells you he or she wants to talk again. This is a good sign because it means that they are about to discuss with you the next steps in the selection process which means that you have made it through another round of selections and all things considered, your candidacy is looking good. This is their way of letting you in informally. 
11. POSITIVE VERBAL CUES FROM THE INTERVIEWER 
Another one of the signs your phone interview went well is positive verbal cues from the interviewer. If they are saying to you phrases such as "That's great" "that's what we are looking for" "that's an interesting take…" there is a high chance that they are considering you for the position because you seem to know what you are talking about and most importantly, they agree with what you are saying. 
12. THE INTERVIEWER TELLS YOU THAT YOU ARE HIRED 
Perhaps the most obvious sign that you got the job after a phone interview is when the interviewer tells you right there and then that they have chosen you for the open position you were interviewing for! Although rare, it is perfectly normal for interviewers and recruiters to hire someone on the spot especially when they have been through rounds of interviews already. 
WHAT HAPPENS AFTER A PHONE INTERVIEW?
Now that you have had your phone interview, what's next? Although you may receive great feedback from your interviewer during the interview process, it is important to not put all your hypothetical eggs in one basket.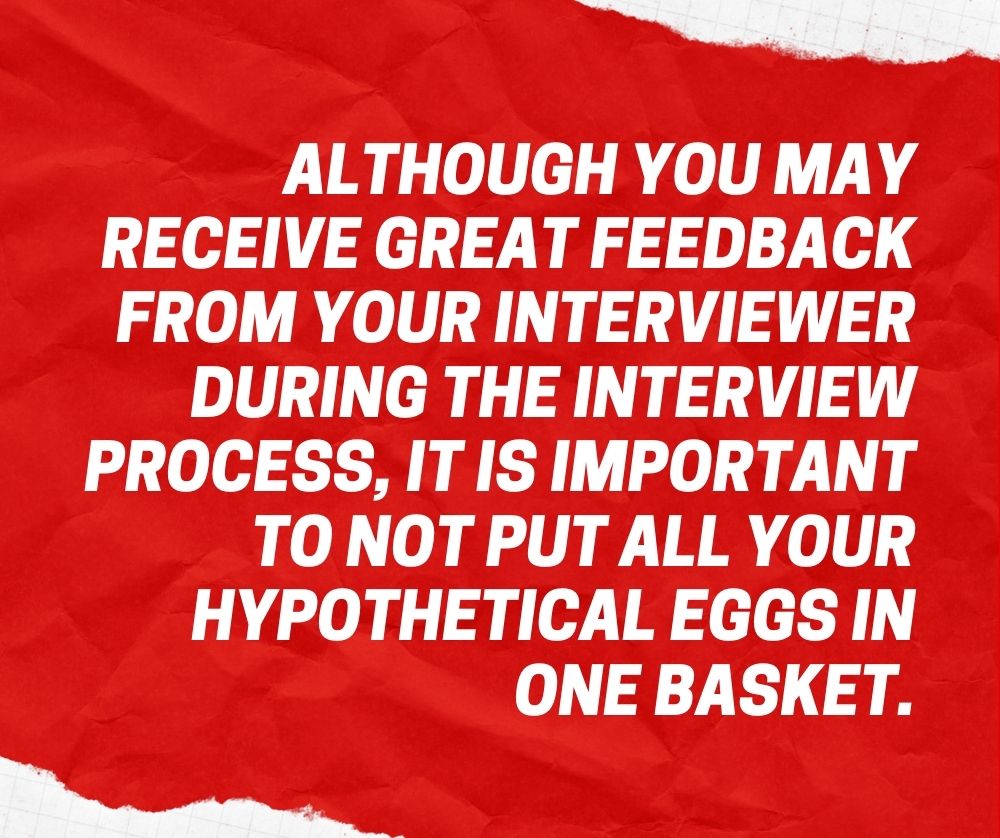 After the interview, continue applying to jobs in your field of interest and continue taking other interviews and preparing for them with the same vigor. Only stop when an offer has been made to you that you are happy with and you have accepted, but until then, never stop applying!
Related Article: Signs you either didn't get the job or will get the job after interview
FREQUENTLY ASKED QUESTIONS 
1. Can you get hired from a phone interview?
Yes, it is very possible to get hired from phone interviews. Usually, phone interviews are a follow-up on either in-person interviews or video interviews. Getting a phone interview is actually one of the signs your job interview went well, initially and you have made it to the next round of interviews which gets you closer to getting the job. On rare occasions, the interviewer might even hire you on the spot after a great phone interview. Do not underestimate the power that phone interviews hold, they are just as effective as any other form of interviews. 
2. Are phone interviews good?
Phone interviews are good in the sense that you can take them in the comfort of your own home. As long as you have a quiet place you can sit and talk for the duration of the interview. Phone interviews are also good when it comes to vetting out your personality traits – which is something that interviewers do to determine whether or not you would fit in with the pre-existing employees. 
CONCLUSION 
This article has covered 12 Signs your phone interview went well, these are things you should look out for when you have a phone interview as they will indicate how well you have done. However, these signs do not automatically mean that you have gotten the job and you should stop applying to other jobs. Keep applying and keep taking other interviews until you get an offer. Good luck as you hunt for your dream job!
ESTIMATED TIME DESIGNING AND UPLOADING THIS ARTICLE
ESTIMATED TIME RESEARCHING AND WRITING THIS ARTICLE