Grief is experienced and expressed differently by different people
If you have a friend who is going through a mourning period and their emotions are all over the place, be patient with them. It is all part of the grieving process.
In most cultures, it is customary to get the bereaved a gift as a gesture of sympathy for their loss. This article lists some of the appropriate gifts you can get someone who has lost their father.
WHAT IS GRIEVING?
When someone experiences the loss of a loved one, they are bound to go through a grieving process. During this time, they may experience moments of extreme sadness and depression, anger, denial, bargaining, and finally acceptance (in no particular order).
WHAT DOES LOSS DO TO A PERSON?
Loss is experienced differently by different people. Just like grief, some people may experience some emotions more than the others. For example, someone may feel more devastated towards the loss of a loved one than angry at them for dying (although both are valid emotions to feel). When people experience a loss and are in mourning, their brains tend to dissociate itself from the pain that comes with losing a loved one. This is why different people will have different reactions towards losing someone they care(d) about – it is important to respect however they express themselves outwardly over the loss because more often than not, they have no control over what they are feeling and how they are expressing it.
HOW CAN YOU HELP SOMEONE WHO IS GRIEVING?
If you have a friend that is grieving the loss of their father, it will be very natural for you to want to help them and make them feel a little better. Here are some ways you can help your friend who is dealing with loss and show sympathy for the death of their father
1.
Spend time with them
Spending time with them will help make them feel less alone. Remember back to a time when you lost someone dear to you and you wanted someone to just be there for you even if they weren't talking or doing anything much, really? Yes, be that person for them. You do not have to do or say much, just being there physically is going to help them – emotionally.
2.
Validate their feelings and reaction to loss
You should expect a lot of mood swings from a person who is experiencing loss and grieving over it. Some days they are going to be happy as can and on other days they will be nothing but a puddle of tears. They will want you to stick around on some days and want to be alone the next, remember it is not about you. Acknowledge to them, verbally, that this is normal behavior and assure them that you are still there for them no matter what they need. This will let them know that you respect their boundaries while being there for them.
3.
Offer to help them
Offer to help them around the house for small or big tasks. This could be doing their laundry, cleaning the house, babysitting, watering their plants, or just making them food for the day. Whatever you can do and however frequent, do it – or at least offer to help. The grieving period can be such an overwhelming time and people tend to forget to do the most basic things. Here are a few ways you can help your friend if they are going through depression while in mourning.
WHAT TO GET SOMEONE WHO LOST A PARENT
Aside from being there for your friend and supporting them emotionally, you can also get them gifts that either remind them of all the great memories they had with their father, or gifts that will soothe and uplift them when they are at their lowest. Below are some of the items you can get as bereavement gifts for your friend who has lost a father:
As an Amazon Associate we earn from qualifying purchases. We may earn a small commission for our endorsement, recommendation, testimonial and/or link to any products or services from this website. Thank you, your qualifying purchases help support our work in bringing you real daily gift ideas.
Quick Overview: Sympathy Gift Ideas for Loss of Father
1.

Diary
This is for them to write down all the feelings and emotions they are experiencing that they cannot fully comprehend or communicate to other people. Writing these down can help them cope with the loss of their father and a diary is a perfect gift or this therapeutic exercise.
This leather bound journal comes in 5 different colors to choose from. It is leatherbound which makes it sturdy and durable.
2. 

Photo Album
A photo album is a great memorial gift for the loss of a father. Fill out the album with the best memories of them and their father – if you have access to them and if you do not, you can give it to them empty and they can get the pleasure – and possibly closure – of filling out the memories they shared with their dad. This would definitely be the most appropriate gift for loss of father.
The Pioneer photo album is made from plastic material and has a leather cover. It has a memo writing area which can come in handy for messages to the late father or inspirational messages to the bereaved.
3. 

Personalized Jewerly
Get them this personalized pendant as a unique and personalized memorial gift for the loss of their father. You can get their dad's name, date of birth, date of death, favorite movie quote/sports team etc. engraved on the pendant to symbolize and immortalize their life.
This stainless steel pendant comes in seven different colors to choose from and can be engraved on all four sides giving you room to truly capture your sentiments. This makes it the perfect memorial jewelery gift idea for loss of father.
4. 

Self-Care Gift Basket
This sympathy gift basket for the loss of a father is perfect for relaxation. Mourning can be emotionally draining and sometimes all a person needs is some good products to soak themselves in a bath with.
This gift basket contains 9 items; body scrub, bath oil, shower gel, bath bombs, a towel, and bath salts. These items are fragranced with vanilla and they are perfect for unwinding and bath relaxation.
5. 

Photo Mug
This photo mug is an excellent dad remembrance gift because it can be seen as sentimental and also uplifting. By placing a picture of your friend who lost a father on the mug, it will be a nice daily reminder of the bond they shared.
This ceramic mug comes in white and is a great canvas for photos or words of encouragement and affirmation which may be needed when one experiences loss. The pictures on the mug are long-lasting and permanent, which means they get to have a part of their father with them for a long time.
6. 

Keepsake Box
A great remembrance gift for loss of father is the keepsake box. The bereaved can use it to keep memorabilia from their late father. It is a great gift, as far as condolence gifts for loss of father goes because it allows the child to sort out and select which items of their father they want to keep as memorabilia.
This Polish wooden chest comes with a lock and key for privacy. It is made of carved wood and is long-lasting.
7. 

Father/Daughter Willow Tree Figures
The best gift for a daughter who lost her father is the figurine of a father holding his daughter. This symbolizes the eternal love that a man has for his child which transcends space, time, and death.
The Willow Tree sculpture is handmade to represent the relationship between fathers and daughters. It also comes with a card which has a sweet message, although you can customize it to have words of comfort for your friend who lost her dad.
SYMPATHY QUOTES FOR LOSS OF FATHER
Here are a few comforting words you can say to a friend through a card, text, phone call, or in person, when they have lost a father:
"My deepest condolences on your loss. I cannot even begin to imagine how you feel right now, I am sorry you are going through this. Just know that I am here for you – whatever you need."

"I met your father and he talked about you, he was so proud of you and I thought you'd like to know that – especially now. I am sorry for your loss."

"Your father was a good man, and a great dad; he will be missed."

"My deepest sympathy for the loss of your father. I hope your heavy heart can find light in remembering the joy he brought into this world. He was a phenomenal man."
FREQUENTLY ASKED QUESTIONS
How do you help someone who is grieving?
You can help someone who is grieving in many ways and depending on the kind of relationship you have with them. Sometimes, you are going to have to play the fun friend and take them out on fun dates and adventures to cheer them up, while other times you are going to have to be the supportive friend who is there for them at their lowest. You have to learn and balance these things to know when they need you and for which purpose.
How do you comfort someone who lost a parent?
Comforting someone who has lost a parent can be a hard thing to do especially if you have never experienced such a loss yourself. It may seem as though there aren't the right words to say to make them feel better, and maybe there isn't. instead of trying to actively make them feel better, try other ways of comfort such as creating a safe space for them to open up to you about their emotions and thoughts. You can also make them comfort food, and offer to be their comfort buddy for as long as they need (and as long as you can be there for them).
CONCLUSION
Getting gifts for children who have lost a father can be such a daunting experience because how can you possibly put a lifetime of love into one item? Gifts of sympathy on loss of father have to be well thought out and carry meaning. This is because these are gifts that the person will look at with nostalgia and longing for years to come. Be sensitive about the gifts that you buy and make sure they have an element of the father and the relationship he had with his children.
ESTIMATED TIME DESIGNING AND UPLOADING THIS ARTICLE
ESTIMATED TIME RESEARCHING AND WRITING THIS ARTICLE
Try our AMAZING GIFT FINDER TOOL! Find GIFTS with 1 CLICK!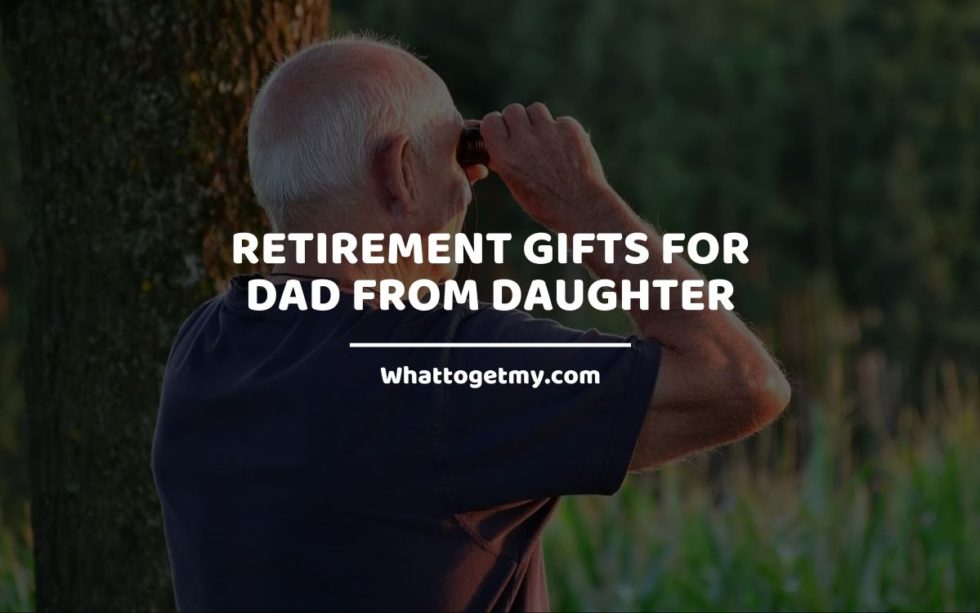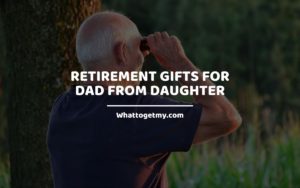 Retirement Gifts for Dad from Daughter
The big day is finally coming – your dad is retiring! After so many years of hard work, your dad gets to enjoy some free time. A new era in his life is about to begin, and you want to give him something special to
Read More »