13 Things to Do at an Engagement Party
WhatToGetMy Instructional Article
An engagement party is a great way to celebrate a couple soon after their engagement and before their wedding. It also serves as the official meet and greet for the bride and groom families.
Since it is an event that introduces different people to each other, you are going to need to have games and activities that serve as icebreakers among the guests and some just for fun games for the bride and groom to be.
This article gives you some of the games and activities you can do and play at your engagement party.
WHAT IS AN ENGAGEMENT PARTY?
An engagement party is a party that celebrates the engagement of two people. It is usually planned by the bride to be or her fiancé, although anyone can plan it for the couple. It is a gathering of the two families where they get to officially meet and get to know each other and celebrate their children's love.
WHAT HAPPENS AT AN ENGAGEMENT PARTY?
An engagement party can be as small as a dinner party or as big as a get-together gathering. The activities that happen at an engagement party vary and depend on the group of people invited.
GETTING READY FOR YOUR   ENGAGEMENT PARTY
Organizing an engagement party involves extensive planning, just like any other party or gathering would. You are going to need to consider the following in order to throw a successful engagement party:
CHOOSE THEME
The first thing you are going to have to do before anything else is to choose the theme of your engagement party. Choosing a theme sets precedence for which guests to invite.
Read this article on how to successfully throw a tea party for some insight and ideas on how to throw a tea party theme for your engagement party
CHOOSE HOST
Choosing a host is the second thing you are going to have to do. As with the theme, the host you choose also sets the tone for your engagement party – choose appropriately to fit the group of people you are inviting.
SET A DATE
When you have gotten the hard part out of the way, it is now time to set a date for your engagement party. Choose a day that most of your intended guests will be able to attend. If you have friends and family who work 9-5 jobs throughout the week, then your perfect date would be one that falls over the weekend, this way you give people the opportunity to come and celebrate your love.
CHOOSE VENUE
The venue of your engagement party will depend on how many people you are planning on inviting to your party. The fewer the people, the smaller the venue – and vice versa.
CREATE GUEST LIST
After you have decided how many people you want to invite to your engagement party, it's now time to decide who you will be inviting to your party. You are going to want to invite people whose company you enjoy and people who are genuinely happy and excited for you.
SEND OUT INVITES
The last thing to do after you have planned everything is to send out the invites to your intended guests. Make sure that your invitation cards have all the necessary information that your guests need to know such as the venue and the theme, among other things.
WHAT TO DO AT AN ENGAGEMENT PARTY
BRIDAL SHOWER PARTY GAMES
1. THE NEARLY WED GAME
This is a popular engagement party trivia questions game. The host usually leads on this game, he or she has a couple of questions that have been submitted by the guests upon arrival and he or she asks the bride and groom to be to see how well they know each other. The bride and groom will sit either facing away from each other, or side-by-side, facing the host.
In America, it is estimated that most couples get married after two years of dating. This game proves that you can really know your partner after such a short time.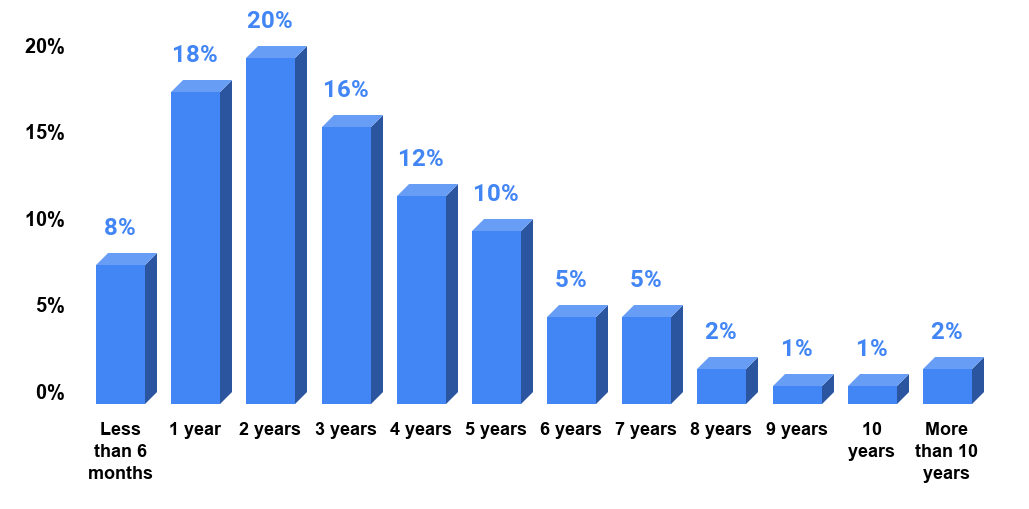 2. THE SHOE GAME
The shoe game is a couple bridal shower game variation of the Nearly wed game. In this instance, instead of being given a pen and pad to write their answers on, the nearly wed couple will answer simple questions by raising their shoes. Both the bride and the groom will take off one of their shoes and hold it in their hands – each time the host asks a question such as "Who has the most pets?" the one who has the most pets will raise their shoe.
3. FIND THE GUEST
In this engagement party game, you compile fun trivia about your guests and then distribute the list. The guests will have to guess which trivia fact belongs to which guest through casual conversation initiated through the game.
WEDDING SHOWER PARTY GAMES
4. BRIDAL JEORPADY
This is a  fun engagement party game that mimics the popular TV show 'Jeopardy" where the contestants, in this case, the bride and groom to be, have to guess questions for answers provided. It is a fun game and quite engaging, too.
5. MEMORY LANE
Memory lane is one of the classic games to play at an engagement party. It involves the guests writing down a memory they share with the couple. The memories are then drawn and the guests have to guess which memory belongs to whom.
6. TIE THE KNOT
Tie the knot is a fun couple wedding shower game that involves tying cherry strings into knots using your mouth. You can either soak the strings in alcohol or not. The person with the most tied knots under a specified given amount of time wins the game.
ENGAGEMENT PARTY GAMES AND ACTIVITIES
7. RING HUNT
Ring hunt is an engagement party game that is suitable for large groups. To play, the organizers of the party have to hide plastic rings all around the venue. The guests then will go on a ring scavenger hunt and whoever has the most rings by the end of the event wins the game.
8. PHOTO BOOTH
A photo booth is such a fun and exciting engagement party entertainment idea because it is an activity that involves everyone and people can participate either as a group or by themselves. The photos will also serve as a memory keepsake for the engagement party. truly a win/win situation.
9. TWO TRUTHS AND A LIE
This game should be used as an icebreaker among your guests. You will pair each one of your guests with someone they have never interacted with before and each one of them is going to be required to tell the other three statements; two truths and one lie and the other person will have to guess which of the statements is a lie.
GAMES TO PLAY AT A WEDDING RECEPTION
10. GIANT TIC TAC TOE
What's more fun than a gigantic game of tic tac toe to play at your outdoor engagement party. The same rules apply as for normal-sized tic tac toe – match 3 X's or O's in a row and win the game!
11. JENGA
You can turn Jenga into a sentimental wedding game for guests as well as the almost newlyweds. To do this, set up a game of Jenga and as you are playing have the guests sign the tiles with their names (or initials) and a heartfelt message to the couple. This will surely remain and last forever in both the guest's hearts and the couples'.
12. BRIDAL BINGO
This is a simple concept, really. All you have to do is create your own wedding-themed Bingo cards. Good luck and have fun!
13. ENGAGEMENT CHARADES
Another fun game to play at wedding showers is engagement charades. In this game, all of the clues are engagement and wedding-themed in each category.
Related Article: What to Bring to a Bachelor Party
FREQUENTLY ASKED QUESTIONS
What do you say at an engagement party?
If you find yourself in a position where you have to give a speech at an engagement ceremony, there are a few things that you have to mention in your speech. Depending on your relationship with the bride and groom to be, you can talk about their love story, how they met, and how their love has grown – which inspires you. Basically, the whole speech should be about them and their love. recount as much of their love story as you possibly can.
Lastly, you may wish them the best in their journey and assure them that they are going to make it because "if any two people can make it work, it's you guys."
Are you supposed to bring a gift to an engagement party?
This depends on whether or not the bride and groom specified in their invitations if they wanted gifts or not. Usually, it is not required for you to bring gifts to an engagement party, although you can always bring something that you feel like the couple might need – a sentimental gift, perhaps – or if you are just feeling generous.
If you are the parents of the bride and groom to be, read this article to get some ideas on what to gift the couple on their engagement and even wedding day.
What should a bride wear at an engagement party?
The bride can wear whatever she feels comfortable in during her engagement ceremony and also depending on the theme she has chosen. An outdoor engagement party might call for a more casual look as opposed to an evening dinner party. There is no right or wrong outfits for the bride to be because this is their day and they get to make the rules.
CONCLUSION
In conclusion, an engagement party is a great way of merging together the bride and groom's family and friends and to celebrate their love before the wedding. There are many fun activities and games that you can play at an engagement party that can be both fun and sentimental for the almost newlyweds, and the guests alike.
ESTIMATED TIME DESIGNING AND UPLOADING THIS ARTICLE
ESTIMATED TIME RESEARCHING AND WRITING THIS ARTICLE