3 Ultimate Tips on What to Do at a House Party
WhatToGetMy Instructional Article
If you don't know what to do at a house party, we are here to help. We know how exhausting can be planning a house party, let alone coming up with activities and other fun things to do for the night. There are so many things to keep in mind when hosting a party, from preparing food and drinks to finding activities to entertain the guests. For that reason, we tried to make a list of all the stuff you can do with your guests for the night. Hopefully, that will save you some time and effort, but also be a good reminder of all the crucial parts of the plan. Remember, a party is all about socializing with other people and having fun! While you as a host have to think about a lot of practical and boring things to make the party memorable, you should also enjoy yourself. Only then your guests will join you and have lots of fun. Our recommendations on what to do at a house party should help you do just that: relax, enjoy, and get another one-lifetime memory!
Preparations
First thing first, a house party checklist. You already have one, don't you? If not, hurry up and make one, because you're going to need it big time. Here are some of the things you should consider for the party and include them in the list accordingly.
Guest List
You should make a guest list before you start with any preparations. That will give you more ideas on what type of party you want to have in general. A lot of things depend on the type of people you invite because you have to organize events that will meet different preferences.
Invitations
Be ready to make and give different invitations to your guests. You know how some of your friends always arrive on time, while others run late no matter how hard they try. To ensure that all your guests arrive at the same time, you'll probably have to lie about the startup time. You'll have to say 8 pm to some guests and 10 pm to others, hoping they'll arrive at the same time in the end. Of course, this depends on the guests.
Pro Tip: If you're throwing a party for your birthday, you might want to consider including a gift request on the invitations. Here's an article that will help you with that: How to Ask for Presents on Invitations.
Decorations
Now, one of the first things that should be on every house party shopping list is buying decorative stuff! There's no good party without decorations that will make space more attractive. So, if you're organizing an event for your teenage child, you can always go with balloons, banners, and paper DIY crafts. For an adult's party, we recommend focusing on the lighting. Use LED lights to illuminate the area and make a magical atmosphere. Of course, you can still use balloons and similar stuff, although we think that darker colors might be more suitable. A rose-gold or a black-white-red combination is our personal favorite!
Food and Drinks
You're thinking about hot wings for the party, are you? It's an excellent idea, we give you that, but you have to think about all the guests that are coming to the party. There will probably be a lot of vegans too! You want to have something for them to eat, right? Focus on the finger food because it's convenient for the party, but don't forget to include different food types, from meat to fruit and vegetables. Also, pay special attention to booze. Beer won't be enough, although it's one of the most popular drinks. You'll also need wine (both red and white) as well as tequila, vodka, rum, and maybe some cocktails.
Music Playlist
If you opt for a playlist, you'll need quality speakers. Don't settle with your computer – it will completely ruin the party! If you can't buy new speakers, borrow some from your friends, just make sure to get the ones that are powerful enough for the party space. Also, make a music playlist in advance or download one or two you like. Make sure to lock your phone or computer so that quests can't mess up with the list and play random songs.
DJ or band
If you know the members of a local band or you have a DJ friend, don't hesitate to talk to them about the party. Maybe they would like to perform for an hour or two, which could spice things up at your party.
Things to Do at a Party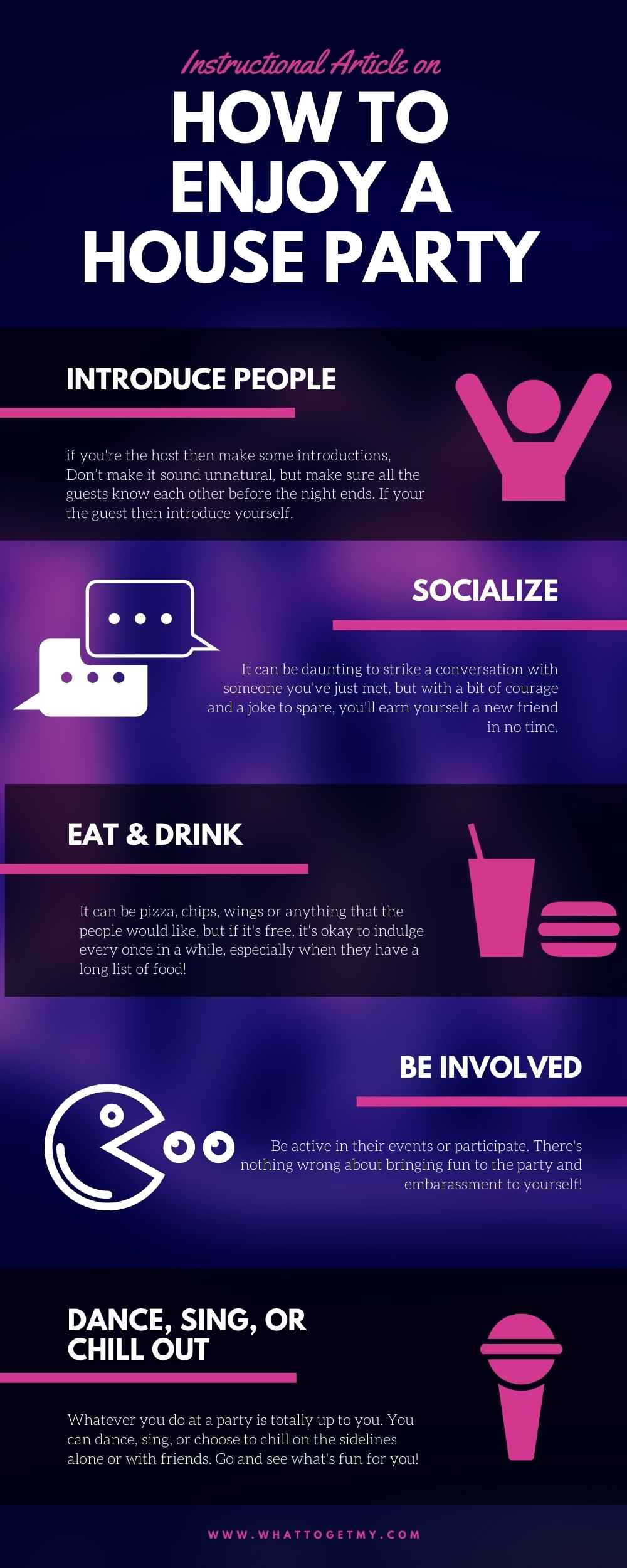 Source Link: https://whattogetmy.com/what-to-do-at-a-house-party/
A lot of people struggle with the social norms required for the house party. They are not sure what things are acceptable and what should they do once a party starts. For that reason, we included 3 useful tips for you:
Introducing People
From the 3 most important things you should do when hosting a party, introducing people is the most important one. If you have a lot of guests who don't know each other, you should make an effort for the subtle introduction. Don't make it sound unnatural, but make sure all the guests know each other before the night ends.
Socializing
So, one of the crucial things to do at a house party is socializing! Yes, you read that right. Whether you're a host or not, you have to talk with different people and have fun. Now, when you're a host, you have to spend time with each one of the guests, which is not the case when you're only a guest at the party. When you're a guest, you can avoid some people and talk only with those you're interested in.
To sum things up, socializing with the guests makes the very essence of the party. It will determine how devoted you're as a host and whether you respect all the people you invited. Therefore, don't let your guests hang out alone, and calculate which one requires your attention in every given moment. Good luck!
Being Involved in the Events
Don't let events pass by without being included in them. It's okay if you can't find the time to be involved in every activity in the house, but you should still play a round or two of each one of them. This way, your guests will know that you're glad they are there with you and that you love spending time with them.
Here's a list of things to do at a party for adults:
Dancing

Playing Games

Watching Sports

Watching Movies

Talking

Singing Karaoke
Events
We came to the best part, the actual suggestions on what to do at a house party! You have many choices, but we included only several most creative ones to boost your creativity. Here we go:
Themed Party
If you're looking for Fun Things to Do in a Small Town With Friends, organizing a house party is definitely one of them. You probably know all the local pubs and cafes by now, so a house event seems like the best option. It also gives you more freedom because you can play the games you want, prepare favorite drinks and food, and much more.
When it comes to house party ideas, we always recommend throwing a themed party. It's super fun and a unique way to spend time with your friends and family. Just think about it, you can all dress up for the casino or retro night. The possibilities are endless, you only need some free time to think things through and allow your creativity to speak up!
Specific Event
You don't always have to throw a party that will include a wide range of activities. You can keep guests occupied with only one specific activity or have them over for a specific event. For example, if you're not particularly interested in throwing a big-time party, gather up a group of closest friends. You can watch a sports game or your favorite TV show or movie. It sounds super fun, right?
It's also one of the excellent options for those who don't know How to Celebrate the 18th Birthday for a Daughter. Ask your child what does she like doing with her friends, and then organize an entire party around the event. Your daughter will be thrilled with such a thoughtful gift for her birthday!
Specific Activity
How to Throw a Teenage House Party? Make it all about a specific activity. You can have a house party that is unique, you just need to be creative. The same thing applies to adult parties. For example, you can organize a BBQ or a carnival in the backyard, a movie marathon on the floor in your living room, a tech-themed party with computers all over your house, and much more. Let yourself be creative and don't settle down with traditional solutions!
Games
How to Make a Teenage Party Fun? What to do at a house party for 16-year-olds? Well, the answer is rather simple, the things you do at every party, whether it's for adults or teenagers! We know, it's sometimes hard to come up with new ideas for games and activities. However, the old ones work just fine. All the old games that have been played so many times in the past are still fun, as you play them with the right people. Here are a few things we had in mind:
Monopoly

Scavenger Hunt

Beer Pong

Picado

Catan

Truth or Dare

Card Games

Computer Games
Watch this video to know 7 Fun Party Game Ideas That Are Great for Groups
Wrapping it Up
Unfortunately, once the party is over, you're done with fun but not with the work. Now it's time to get back to reality and make sure everything is back in order.
Guests' Safety
Once the party is over, and all your guests are out, make sure that everybody got home safely. Through the party, you should always check whether some of your guests need a ride home or not. Don't let those who had a few drinks drive at any cost, and always have a backup plan for transportation. Once you make sure that all your guests are in their homes, safe and sound, you can finally relax.
Cleaning Up
You'll probably be dead tired once the party is finished. That's ok, you don't have to clean things up the very second. Before you get to sleep, make sure that full glasses are nowhere near the electronics and similar stuff that can get damaged. Take your time, rest, and then deal with the mess left behind! A few guests will probably offer you some help. Consider taking it, because cleaning the party mess can sometimes be quite a troublesome task!
Conclusion
What things you'll do at a house party, no matter whether you're a host or not, depends on you. Other people's moods will also play a significant role, but that's another story. Whatever activity you choose for the night, don't forget that fun is what the party is all about! Occupied with all the preparations, invitations, and social norms, we tend to forget that the party is all about having fun. Therefore, whatever you do, make sure to spend quality time with your friends and family. Hopefully, our list of solutions for what to do at a house party saved you some free time, effort, and inspired you for the event!
ESTIMATED TIME DESIGNING AND UPLOADING THIS ARTICLE
ESTIMATED TIME RESEARCHING AND WRITING THIS ARTICLE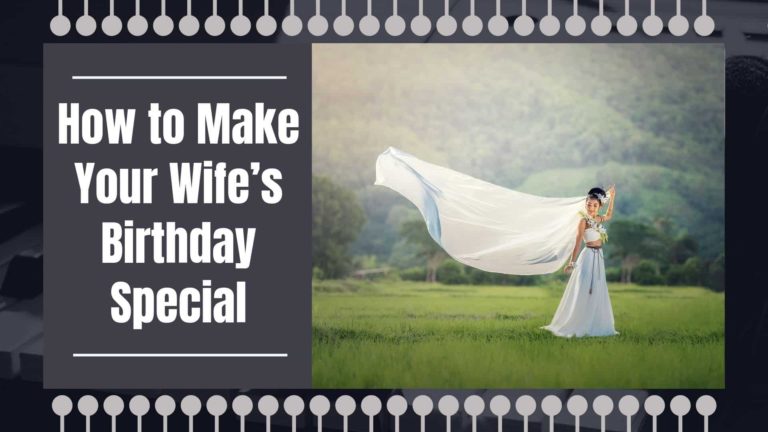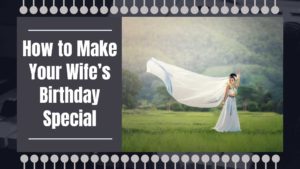 How to make your wife's birthday special?
How to Make Your Wife's Birthday Special WhatToGetMy Instructional Article You look at your calendar and realize that it is almost time for your wife's birthday and you find yourself wondering how to make your wife's birthday special. For this birthday you want to get
Read More »