When it comes to finding wedding gift ideas for a wealthy couple, it can seem an impossible task because they will already have everything and if they don't have something they can just go out and buy it for themselves.
Wealthy couples, if they have not already been living together, they always seem to be really organized and will have already planned and prepared for their future together which would include all the basic household type of items like all the kitchenware, linen and towels and even the more bigger and expensive furniture, making it even harder for their guests to find and buy them wedding gifts.
For this reason there is usually when deciding what to get for a wedding present, you go straight to the wedding gift registry but sometimes you may have a reason not to buy from the registry because either everything has already been bought, maybe the items are a little too expensive for you or you feel that you want to give them something that is a little more creative, practical, clever or personalized.
No matter what your reasons may be, you will really need to come up with some great wedding gift ideas for the bride and groom who have everything that will really impress them, something that they can and will admire and cherish for a long time to come.
But before you decide on what would be the best wedding gift for a wealthy couple who already live together or who may already have everything. Take some time and think to yourself, how well do you actually know the couple. Ask yourself, do you know them really well? Or not really well at all?
A wealthy couple that you don't know that well
Many people when they do not really know a rich couple that well, they tend to give the couple bottles of wine as wedding gifts. This popular wedding gift idea is great if the couple actually likes wine and will drink it. But if they don't you might want to think of gifts that are more versatile and useful.
Something that you can think about is maybe a unique décor for their home, like ornaments, an unusual fancy vase or a picture of the couple to hang on their wall. Another great gift idea for couples that you don't know that well is books, these books can be something about decorating a home, travelling to different places in the world, building strong and healthy relationships or even books that are inspirational.
A wealthy couple that you know very well
When it comes to wedding gift ideas for wealthy couples that you do know very well, it is best to start by thinking about their likes, dislikes, hobbies, and interests. You can think about the things that they enjoy doing together and get them something that they can use or might need for that activity or hobby.
Another great idea that you could think about is that because you know where the newlyweds might be spending their honeymoon, you could get them a gift voucher at a close by romantic restaurant, tickets to a Broadway show that might be showing that they could go and see while they are there or maybe some interesting information and attractions about the area that they will be staying in.
You could also think of some practical wedding gift ideas like a queen-size double sleeping bag for their future camping trips or something that is practical and beautiful like a decanter set if they are whiskey lovers. Another couple wedding gift idea of something that is practical but cute is a set of two matching stainless steel flasks.
You could maybe get them something that will help give them an experience for their future romantic date nights in the privacy of their own home like a natural stone fire pit or something entirely unique and personalized like a bond of marriage sculpture that they can place on a display case for all their guests to admire.
Whichever gift you choose to get them it is always a good idea to have it personalized if possible, that way they will always remember that they received it as a wedding gift and hopefully that it was given by you.
As an Amazon Associate we earn from qualifying purchases. We may earn a small commission for our endorsement, recommendation, testimonial and/or link to any products or services from this website. Thank you, your qualifying purchases help support our work in bringing you real daily gift ideas.
Our Gift To You:
Find out how to download This 
Free Printable
 Card
for couple at the end of this article.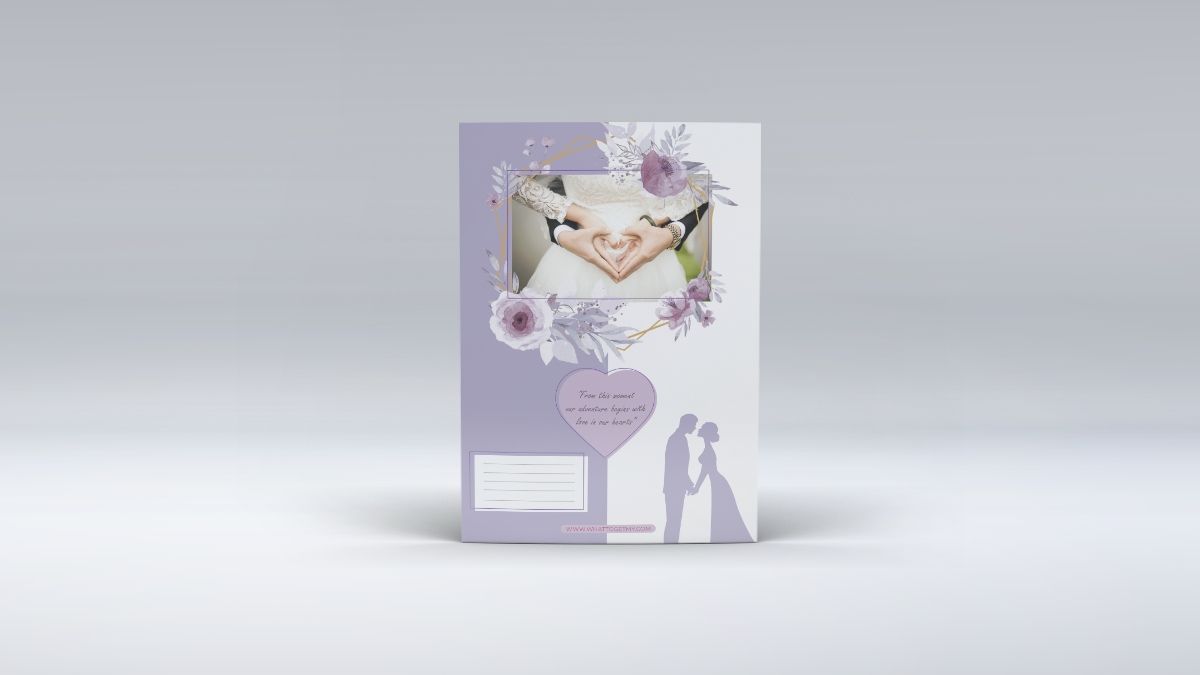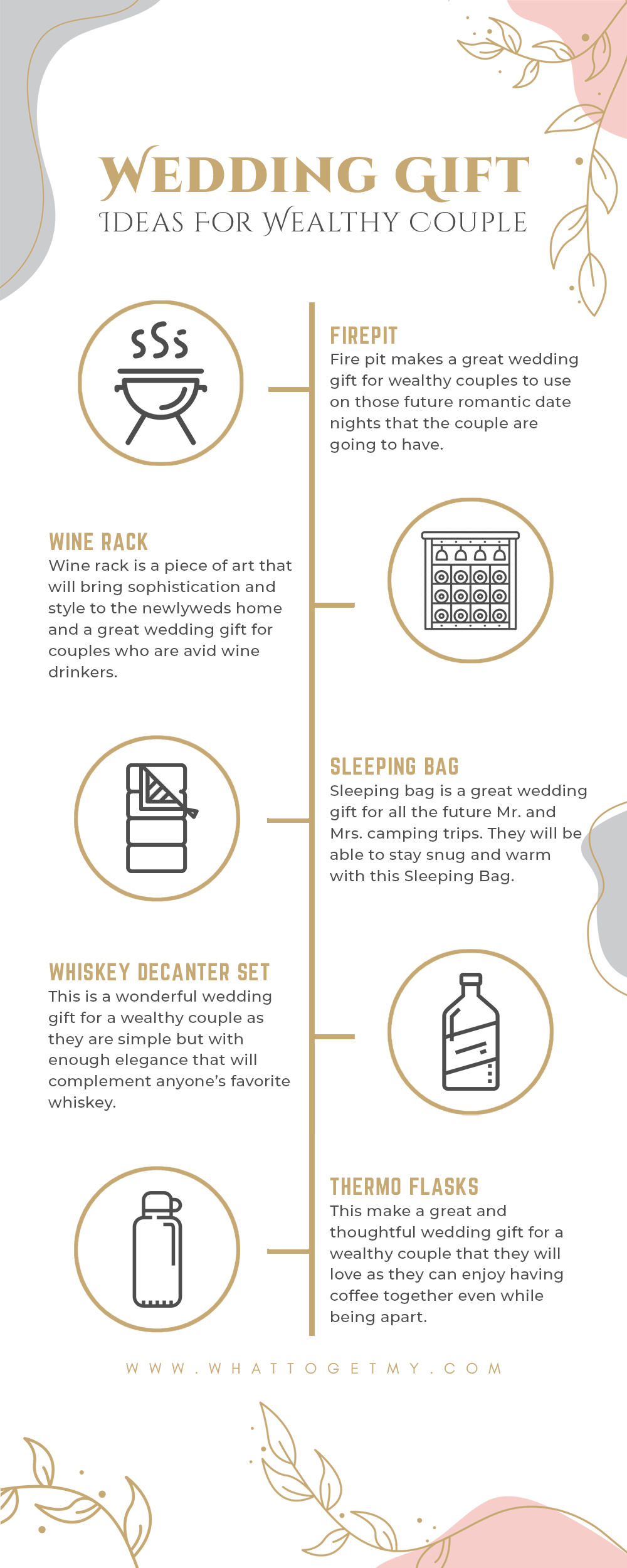 Source Link: https://whattogetmy.com/wedding-gift-ideas-for-wealthy-couple/
Deluxy Mr & Mrs Aprons for Happy Couple
Looking for the perfect gift set for couples to bond? DELUXY has you covered!
You know what they say; "Couples That Cook Together, Stay Together". These Mr. & Mrs aprons bundles are the perfect gift for couples to bond!
It's a clever and gift-table bridal shower or wedding present that's ready to give! No gift-wrapping needed. Included inside the package there is a carefully crafted 50+ Romantic Recipe Book that sets the mood for a romantic evening, a pair of Mr & Mrs oven mitts, a potholder, and a best wishes card.
This unique and memorable set will be sure to impress for years after their special day has passed!
AmazonBasics 34-Inch Natural Stone Fire Pit
This natural stone fire pit makes a great wedding gift for wealthy couples as the outside rim is beautiful natural stone, making it look very elegant. It does not get hot and provides a stable surface with enough space to hold mugs or glasses making it a perfect gift for them to use on those future romantic date nights that the couple are going to have.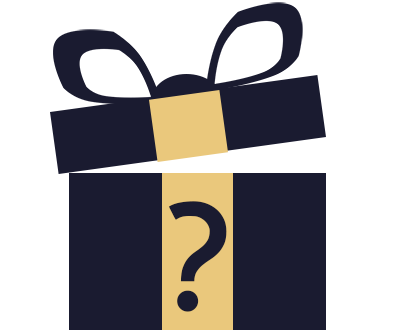 Majority of customers that have purchased this natural stone fire pit are very happy with their purchase and have found the fire pit to be a great size, it is very sturdy and durable.
Oenophilia Bali Wine Rack
This solid wood modern wine rack is a piece of art that will bring sophistication and luxury to the newlyweds home. They will fall in love with the beautiful wave-like curves that hold 12 bottles of wine and will look amazing on a countertop for all their guests to see and admire making it a great wedding gift for couples who are avid wine drinkers.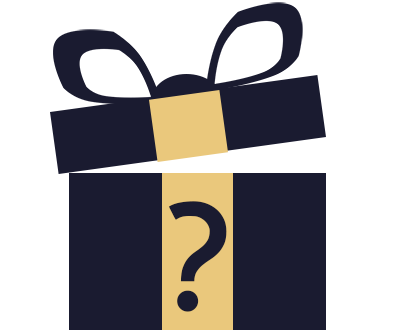 Customers who have bought this Oenophilia Bali Wine Rack love it and have found it to be a great solid wood design which makes it look very sleek, the bottles fit nicely and it comes already assembled. This wedding gift is appropriate for young couples, middle aged couples or couples on their second marriages as long as they are wine lovers.
TETON Sports Mammoth Queen-Size Double Sleeping Bag
This Teton sports mammoth queen-size double sleeping bag is a great wedding gift for all the future Mr. and Mrs. camping trips. They will be able to stay snug and warm with this soft poly-flannel lining double sleeping bag that is longer and wider than a queen-sized mattress. It unzips on each side and at the bottom for easy access and there is no need to roll the sleeping bag, they can just stuff it in the bag and tighten the heavy-duty straps and off they go again. This wedding gift idea might not be very appropriate for older couples unless you know that they are fans of camping.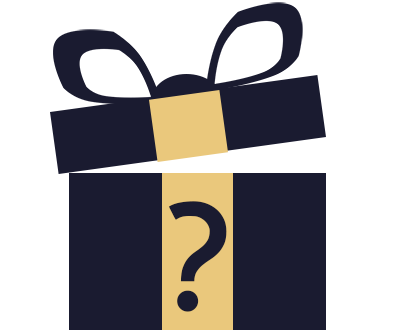 Many customers that have purchased this Teton sports mammoth queen-size double sleeping bag found it to be extremely comfortable, soft, plush, warm and high quality and they love that it unzips from both sides so you don't have to disturb your partner.
7-Piece Twist Crystal Whiskey Decanter Set
This stunning old fashioned cocktail glass set is a timeless design and is a wonderful wedding gift for a wealthy couple as they are simple but with enough elegance that will complement anyone's favorite whiskey. Their unique and stylish shape is a little unusual but very appealing that they will be proud to serve them to any of their wealthy friends.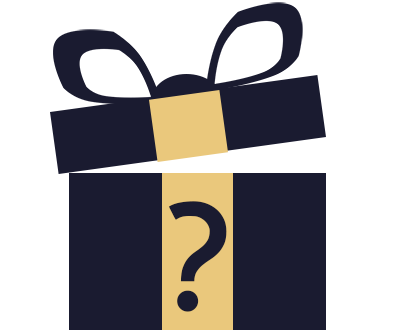 Many customers that have purchased this KANARS Twist Crystal Whiskey Decanter Set found them to be sturdy, heavy, wide rim and unique looking glasses and decanter making a beautiful wedding gift idea for a wealthy couple.
Unconditional Rosie – Set of Two Matching Stainless Steel Flasks.
This set of two matching his and her thermo flasks are beautiful and well crafted with a wonderful design that is cute, fun and playful. These stainless steel flasks make a great and thoughtful wedding gift for a wealthy couple that they will love as they can enjoy having coffee together even while being apart.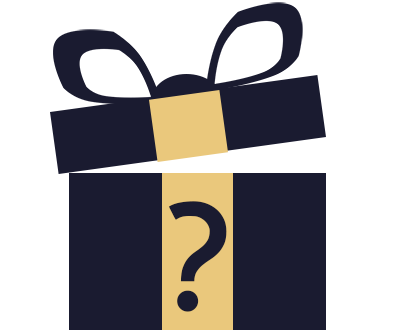 Majority of customers that purchased the Unconditional Rosie, a set of two matching stainless steel flasks, have found them to be a great gift that comes in a nice gift box with a card and are pressure-sealed, so there are no leaks and the coffee stays hot for hours.
JFSM INC Sale – Bond of Marriage Sculpture
This bond of marriage sculpture is the perfect wedding gift idea for a wealthy couple. It is made of molded resin with a silver finish and is 9 1/4″ x 3 1/4″ x 8 5/8″ and is mounted on a cherry finished base. If you want to personalize it to make this gift even more unique and special, you can have a plate engraved with their names on and adhere or fasten it to the base of the sculpture.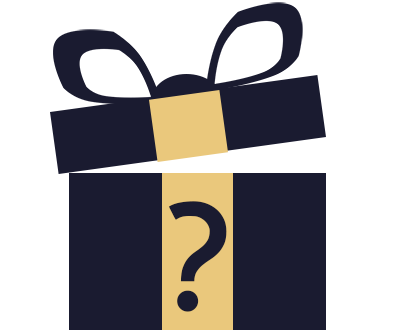 Majority of customers that have purchased the Bond of Marriage Sculpture has found that it is really a beautiful, unique gift that the bride and groom will love. It is the perfect size for them to display on a shelf for everyone to see and admire.
Some more great wedding gift ideas for a wealthy couple do not have to be an actual item that you purchase for them, you could think about giving them a voucher for an experience for them to enjoy together. For this idea, you will need to know the couple very well and know the sort of activities that they like to do like zip-lining or visiting large national and state parks.
You could get a little creative and make an ordinary gift that you buy look a whole lot better by putting together your own gift basket, customizing it with what you put inside with goodies that you know they would both enjoy, for example, bottles of wine, scented candles and a variety of snacks. Each gift on their own is nothing special but together and along with some other goodies in a gift basket will make a huge difference.
Frequently asked questions
Is it necessary to buy an expensive gift if I know the newlyweds are a wealthy couple?
No, you should never fall in debt because of trying to impress a married couple. They understand that not everyone in the invite list can afford gifts that suit their lifestyle so they should not be expecting all the gifts to be extravagant.
Conclusion
Finding wedding gift ideas for a wealthy couple can be easy because there are so many to choose from. All you need to do is decide on what type of gift you want to give them. Would it be something from the registry, a practical gift that is beautiful or cute, a gift that gives them an experience together or something that is unique and personalized?
Get This and So Many More Free Gifts on Our New Marketplace, Spark Resort!
ESTIMATED TIME DESIGNING AND UPLOADING THIS ARTICLE
ESTIMATED TIME RESEARCHING AND WRITING THIS ARTICLE
Try our AMAZING GIFT FINDER TOOL! Find GIFTS with 1 CLICK!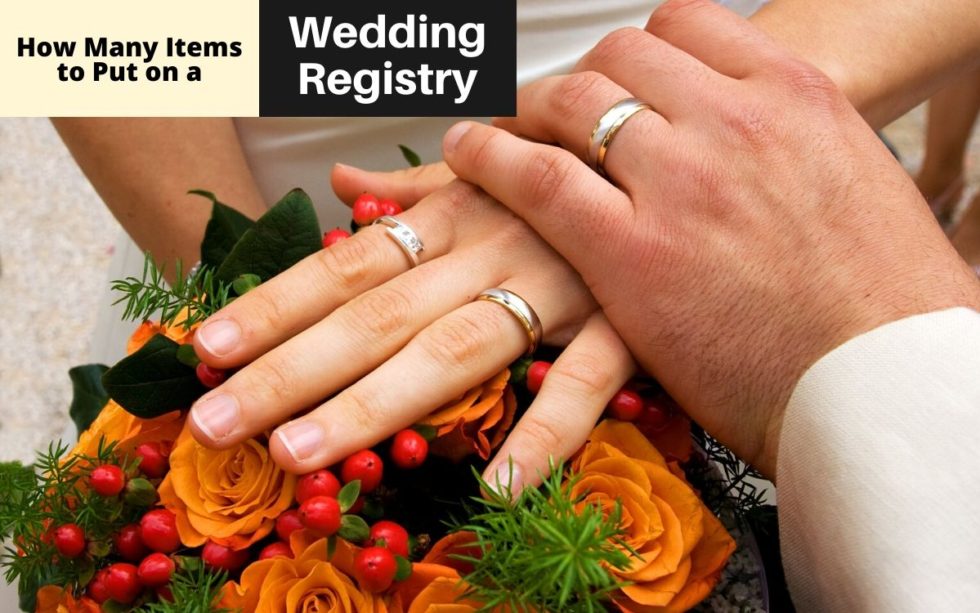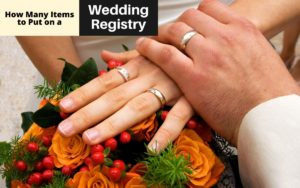 How Many Items to Put on a Wedding Registry
How Many Items to Put on a Wedding Registry WhatToGetMy Instructional Article As soon as you and your soulmate set up the big date, your relatives and friends will start making gift plans. It's inevitable! They'll most certainly imagine your life, potential stuff they can
Read More »