What to Write in a Sympathy Card for Loss of Mother - 5 Things to Write about to Show Your Sympathies
WhatToGetMy Instructional Article
There is one thing certain in life and that is death. We know this but it never makes it easier. That is why one of the most painful experiences a person can go through is losing a loved one and for a lot of people, this pain goes double when it is their moms that passed on.
Mothers are most often our rocks and our biggest fans so to lose someone that important will leave a mark.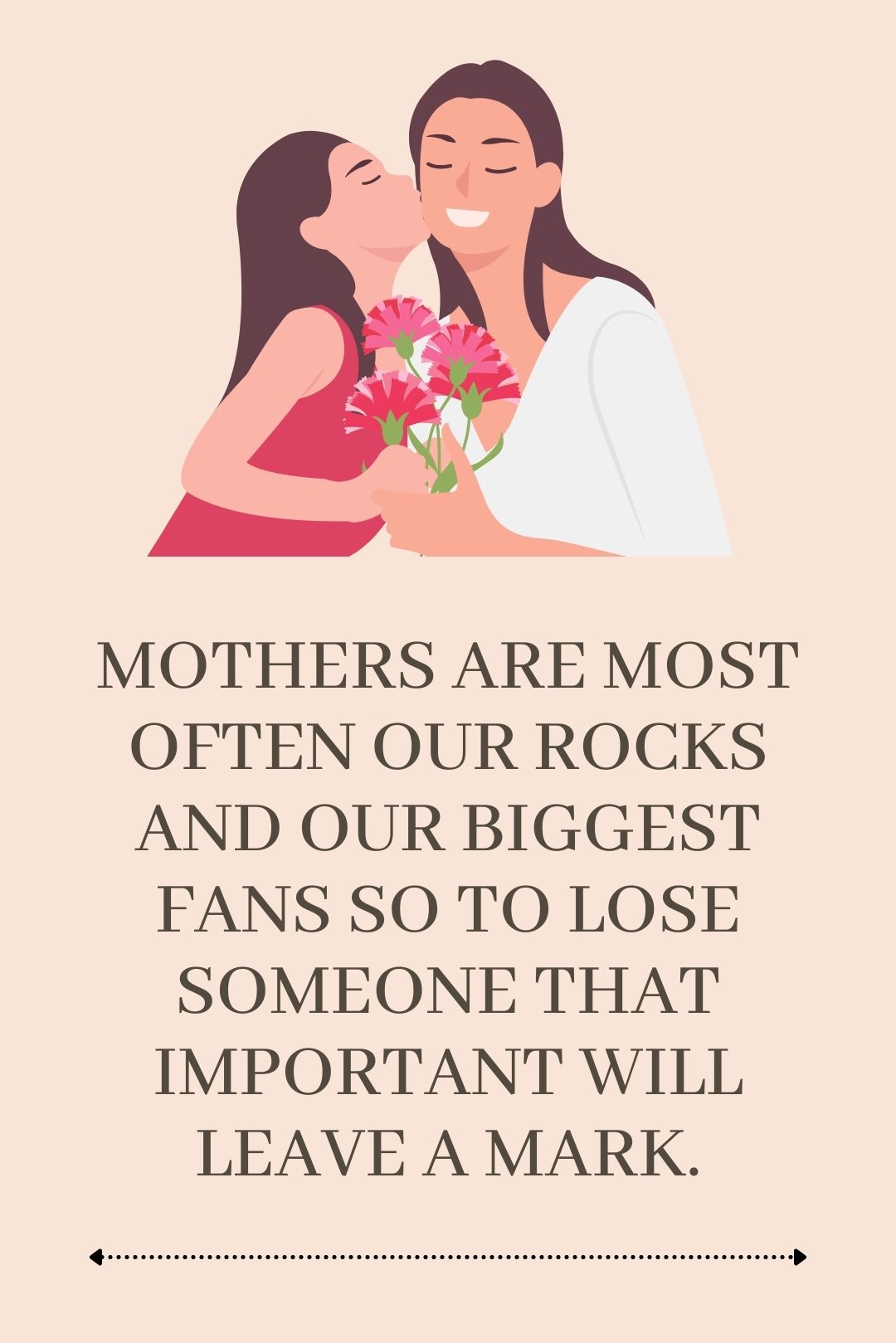 As such, it is often hard to find the right words of sympathy to say to a friend, acquaintance or even colleague who has lost their mother to comfort them when it happens because whilst some people might find one thing comforting to hear, others might find it offensive.
This is why it is important to apply wisdom when writing sympathy words for the loss of a mom. If you decide to write a general condolence message then you do not really need to worry about the person taking offense but you then have to take the chance of the message not meaning much to the person.
If you go the more personal route, the message will mean more to the person but then you run the risk of saying the wrong thing. It is therefore recommended that you go the general route if you do not know the person well enough to ascertain what kind of message that they would prefer.
In this article, we shall speak on both personal and general things to say to express sympathy for the loss of a mother so you can pick the appropriate one.
Check out this related article on things to say to a person who lost their grandma.
5 Things to write about to express sympathy for the loss of a mother.
When writing a sympathy card for someone who just lost their mother, there are several things one can focus on such as the pain the bereaved is feeling and how you feel sympathy for them.
1. Recognition of the Pain they feel.
Many times we are tempted to comfort people by telling them that they will feel better with time or that they should remain strong. Regardless of the good intentions attached to this, it is usually not the best policy.
It is important to recognize and acknowledge that the person is in pain because they just lost someone so important to them and telling them that they should cheer up can be quite insensitive.
Some things you can write include:
This works well for both personal and general messages because most people want their pain to be acknowledged regardless of who you are to them.
2. Expressing your sympathy
It is also okay to simply express your sympathies by doing just that, saying that you are sorry for their loss. This is best for when you are not too close to the person but still need to say something.
Some quotes include:
Here are other words of sympathy for the loss of a loved one.
3. Using experience to make it personal
If you had a personal relationship with the deceased, you can include it in your condolences for the loss of the person's mother.
The mother could have been your colleague, friend or church member amongst others. She could even have been your friend's mother but related to you like you were her own.
These are all things that can go into a condolence message to give it a more personal touch and help the deceased to realize that their mother touched a lot of people.
Some messages to write include:
These are a tad specific but we hope you get the general idea. Just find some personal experience that you had with the deceased and talk about it.
Losing someone you care about is another experience you can also channel to write a sympathy card for a person who just lost their mother. You can talk about how you understand the type of pain that they are going through but it is best that you do not directly compare because we all experience grief differently. Something like:
4. Offering to be there for them
Humans are social creatures and this is even more apparent during times of mourning because losing someone can make a person feel lonely. This is why it is important that friends and family step in to fill the void so that the person finds the strength to survive the experience.
You can offer to be there for the bereaved both emotionally and physically and if you can, and feel it is appropriate given your relationship with the bereaved, financially as well.
Your offer should be more specific than not so that the bereaved can know where to get certain types of support. It is worthy of note that wishes offering support are best when added to other types of wishes.
Some examples include:
You can offer to do anything to help from picking their kids up from school to funeral planning and everything in-between. Just try to picture anything that they might need help with and offer to help out if you can.
5. Give thanks for a life well lived.
For a more positive outlook on the situation, you can focus on simply showing appreciation for the life of the mother. This would remind the bereaved that their mother had other people who cared about her and made life worth living.
Examples of such include:
Tips on sending a Sympathy card.
1. Don't Procrastinate
If you are going to send a card then it is important that you send it out within two weeks at most from when the deceased passed on and for those closer to the deceased, within a week is best. 
It is totally understandable that you might delay in order to find the right words to say but it is best to send the message out as soon as possible.
2. Email is secondary
An e-card is not the best method of sending a sympathy card to a person who just lost their mother because the bereaved might not have the time to look through their emails with all the stress that comes with such an event.
It is therefore best to send a physical card as you can be sure that the bereaved will see it once received.
If however you are quite far away from the bereaved such that sending a physical card would be impractical, you can send an ecard but be sure to send your condolences via another medium as well such as via call or text so that they at least know your feelings in case they only see the email much later.
3. Customize ready-made cards
You can opt for a sympathy card that already has a message on it but if you do, be sure to add a personal touch to it so that the bereaved can feel that you cared enough to write something personal.
4. Brief is preferred
When writing sympathy wishes for the loss of a mother, be sure to keep it brief because the bereaved would probably have a bunch of cards to get through. Try your best not to exceed four lines if you feel the need to add a personal touch that would be too long if expressed entirely.
5. Send with a gift (optional).
Cards are sometimes sent with gifts and sympathy cards are no different. You can send a small gift with the card to show an extra measure of care to the bereaved.
Check out these gift ideas for the loss of a grandmother for some inspiration.
6. If unsure, avoid religion.
Religion is a pretty sensitive topic if you are not sure of the person's affiliation especially with the increasing number of people associating with atheism and agnosticism as shown by this chart from Barna.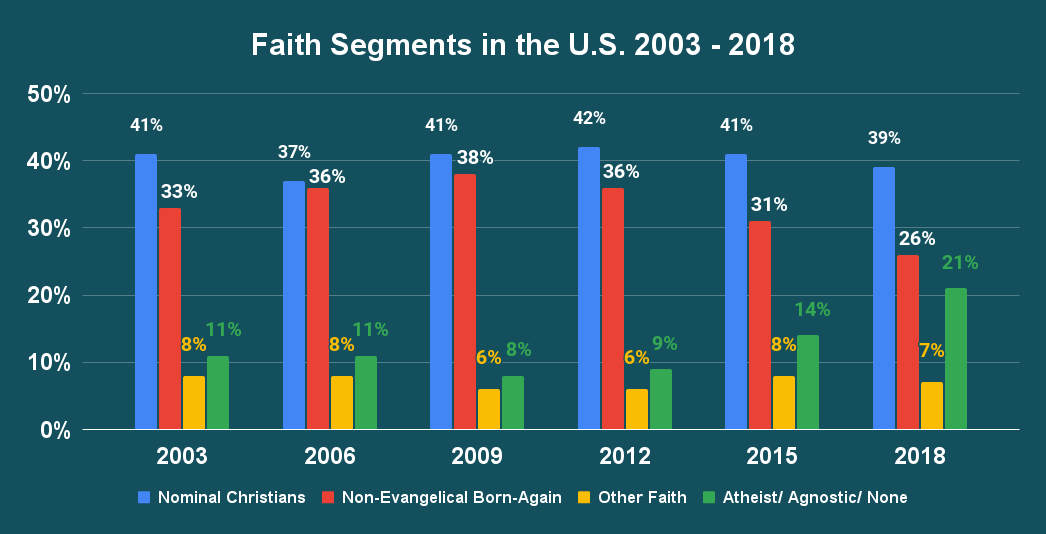 When uncertain therefore, avoid phrases that relate to telling the person that it was the will of God or that the person's mother is now with God.
7. Send follow up cards.
You can also send a follow up card after a couple of months or on the anniversary of the deceased's death. This will show the bereaved that their mother had such an impact on a person's life that the person is still thinking of them even after some time has passed.
Frequently Asked Questions
1. What do you say in a sympathy card for the loss of a mother?
Talk about the good experiences you had with the mother and how you will miss her.

Express your condolences.

Acknowledge the pain that the bereaved is feeling.

Write words of appreciation for the life lived by the mother.
2. What do you write when someone's mother dies?
Appreciate the life that the mother lived and the good experiences you had with her.

Offer your support to the bereaved as they go through this very difficult time.

Extend your condolences to the bereaved.
3. What is a good sympathy message?
We heard about your loss and are truly sorry. Our deepest thoughts and prayers are with you.

It is okay for you to be in pain at this moment and I want you to know that I am here for you if you need anything.

Sending love and light to you during this very difficult time. You are in our prayers.

May the love of those around you keep you through this difficult time. Sending you my deepest sympathies.

You are allowed to grieve in whatever form you like and I will be here for you through it all. My thoughts and prayers are with you.
All in All
Losing a mother is one of the most painful experiences that one can go through and they will need some encouragement and consoling. This is why it is important to send your sympathies to the bereaved in whatever way you feel is best.
If you are going to use a sympathy card, try to keep the message brief and as much as possible, send a physical copy. Sending the card within two weeks from the passing of the deceased is best and be sure to take into account what kind of person the bereaved is when you send your condolences.
ESTIMATED TIME DESIGNING AND UPLOADING THIS ARTICLE
ESTIMATED TIME RESEARCHING AND WRITING THIS ARTICLE