15 Ideas for Unforgettable White Elephant Gift Exchange Themes
WhatToGetMy Instructional Article
It seems like this year's Christmas list is endless. Well, pretty much every year turns out to be the same. You start with simple preparations, thinking about how everything will be different and simple this time. Yet you end up with a lot of tasks ahead of you, demanding solutions you don't have. From food to gift ideas, things can go wrong in a matter of seconds.
Worry not, there's where we step in! We know how Christmas preparation can be stressful and challenging. You have a lot of things to think and worry about, with gift exchange on top of all of them. Maybe you've organized a white elephant event thinking it would be a fun and easier solution to exchange gifts, but then you got to the part of picking up a theme. That part might be rather tricky!
However, don't let the lack of theme ideas to ruin your plans. We have 15 ideas for white elephant gift exchange themes that will make Christmas perfect! All you need to do is to sit back, relax, and pick an ideal theme from our list. It's that simple!
White Elephant Game Preparations
Those who don't know What to Do Instead of Secret Santa mostly get advised to switch to the white elephant. It's a simple yet super fun game for all those who are tired of playing Secret Santa over and over again. Here's how to do a white elephant gift exchange:
White elephant gift exchange rules are rather simple. Each player brings a gift to contribute to a common pool. Here's where a themed game comes useful.
Someone writes down the numbers equal to the number of players. They get to draw them to determine the playing order.
The first player selects a gift from the pile and opens it. Ideally, players sit in a circle, so they can see all the gifts.
The next player can either pick a new gift or steal the one already unwrapped. The person whose gift is stolen can do the same.
We hope you get everything from our brief game summary. Let's head now to the theme-ideas part, shall we?
Fun in the Box
Exchanging Games
Who doesn't like games? If you want a universal white elephant theme, we recommend sticking with games. Players can bring the game at their choice, and you choose whether you want to narrow things down with board, computer, or other game types.
The best thing about exchanging games is the fact that you get to play them once you finish with the white elephant. This way, the group will have fun all day long! We say it's a perfect way to spend Christmas with your friends and family.
Pick a Gift Color
Exchanging Gifts of the Same Color
Have you considered making a white elephant game all about the colors? No? Well, it can be super fun! For example, you can go with red. Every single red gift can be added to the pile, from clothes to furniture. Just keep in mind that some colors can be difficult when it comes to choosing gifts. We recommend picking the one that you often find around in everyday life. However, maybe you want to spice things up this Christmas and make the game more challenging. It's your choice!
Bundle of Laughs
Exchanging Amusing Gifts and Jokes
Are you looking for funny white elephant gift exchange ideas? Here's the one: name the game Personal Jokes Event. Players should bring gifts that are somehow related to the group. For example, something that reminds them of all the jokes made that day you were all on holiday together. Just imagine how competitive that could become. People will fight over some gifts, that's for sure, stealing them all over again.
If you haven't spent much time together as a group, you can simply focus on bringing funny things. You can all pick whatever gift you want, from a book of jokes to socks, as long as it will make people laugh. Christmas should all be about fun friends and family time, so this is an excellent option for a white elephant theme!
Pajama Party
Exchanging Sleep-Themed Gifts
Here's a fun idea: you can organize a pajama party for Christmas and name the white elephant game the same. This way, you all get to try out and enjoy the gifts right away! Everything is on the table, from sleeping masks to humidifiers. Just be prepared for a lot of gifts to be stolen during the game! People are crazy about sleep-related items, as they significantly improve everyday life.
If you need some help on what to get for the event, you can take a look at the following article: Best Gifts to Help Sleep Better. We included some useful gift ideas in it!
Home Sweet Home
Exchanging Useful Home Stuff
When it comes to white elephant gift exchange ideas, you can't go wrong with a theme that is focused on useful home stuff. We are always in a need for things that could improve our home, from appliances to decorations. Therefore, name the game Home Sweet Home and make everyone happy! Pick whatever you think could make someone's home better or more beautiful, from flowers, clocks, mirrors, and shelves to coffee makers, set of knives, and other accessories. Players will do the rest with the stealing, aiming for the things they want the most!
The Best Day for Food Lovers
Exchanging Food Gifts
Some say food gifts are overrated. We are not one of them! What can possibly be wrong with giving chocolate, candies, and other delicious treats for Christmas? Nothing at all, we say! The food theme is also perfect for families with kids who play the white elephant game. Children will be thrilled with unwrapping piles and piles of sweets!
Cards Instead of Gifts
Exchanging Gift Cards or Monetary Gifts
One of the most Creative Ways to Give Money for Christmas Present is through the white elephant game. If you include gift cards for different stores, you make the game super fun. Stealing gifts still remains the most fun part of the game and every player gets to buy what she or he wants in the end. It's a win-win situation! Besides, it's a painless solution when you want to introduce gift-free Christmas to others.
Pick a Perfect Piece of Clothing
Exchanging Stylish Clothes and Accessories
Giving clothes and accessories for Christmas never gets old. Now, imagine doing this for the white elephant. That can be super fun, don't you think? Especially when you see some players stealing that one sweater all over again!
Every piece of clothing is suitable for this theme, which makes things easier for those who are on a limited budget. They can get gloves, beanies, or other budget-friendly items for the occasion. However, you should still make some price limitations. You want to avoid huge price differences that could make people uncomfortable. Sometimes, even if you don't know who bought the gift, the brand tells you all about the price. Therefore, some players might be unsatisfied with inexpensive gifts they draw compared to others who might end up with expensive stuff.
Nerd Wonderland
Exchanging Books and Educational Stuff
Books, books, books! Favorite gifts for every occasion. Don't think that giving books as gifts is somehow lame. You can't possibly give enough books to people who enjoy reading. There will always be some unique edition or some topic they haven't read about yet. Therefore, if you're in a group of book lovers and nerds, exchanging books for Christmas is a perfect white elephant idea.
Something Old and Something Used
Exchanging on a Budget
You don't want to stick with new things when playing the white elephant. You can also exchange old stuff you have around the house. For example, you and your friends can gather up all the things you don't use anymore and wrap them up. During the game, people can aim for the things they need the most. There will always be some people that need just those things you don't! Besides, that way you get to celebrate Christmas without spending a cent!
Homemade Gifts
Exchanging DIY Stuff
If your friends and family members are running low on a budget this year, why don't you organize a DIY white elephant? You can all spend some time making perfect gifts, which is a whole other level of fun! It's also a perfect idea for families with children. You want to teach little ones that Christmas is about love and spending time together rather than receiving and giving expensive gifts. Show them how you can express love and make someone happy with DIY stuff, and inspire them to be creative!
Travel Gifts
Exchanging Things for Adventurers
If you're all about Alternative Christmas Ideas for Families this year, then you should have an alternative white elephant theme. For example, you can all buy travel-related gifts. This way, you get to complement the gear of every player. It's also a great way to get prepared for the following road trip, weekend getaway, or any other alternative option you have planned for this Christmas.
Here are some of our suggestions for Unique Gifts for Someone Who Likes To Travel.
The Perfect Drink Theme
Exchanging Alcohol Gifts
The Perfect Drink Theme is suitable only for adults, and only for those who drink alcohol. If you're hanging out with people who enjoy wine or other beverages, you can make this Christmas all about fancy drinks. You get to try them later on during the evening, of course!
Making Pets Happy
Exchanging Pet Accessories
Are you hanging out with pet parents? You all have cats, dogs, hamsters, and other beautiful animals? In that case, a Pet-Themed game would be perfect. Pet parents can never get enough stuff for their children, so this might be a perfect occasion to gather up some useful accessories. From food to clothes and toys, you can exchange lots of stuff and make your pets happy!
Take a look at this article: Best Gifts for Cat Lovers. It might give you some ideas on what to buy for the game or how to narrow down the theme even more.
Everybody Loves Technology
Exchanging Tech Gadgets
We know what you're thinking about considering the fact that we can't get enough tech stuff. Maybe our team is formed by gamers who enjoy good old consoles and high-tech gadgets. Whether it's true or not (we'll let you wonder), the crucial thing is that people all over the world are obsessed with these items. Therefore, if you want to organize a white elephant theme that will make everyone happy regardless of the gift they end up with, we recommend the tech theme.
Conclusion
We have only a few more suggestions and tips for the end. Firstly, don't stress too much about the white elephant theme. Consider different ideas and recommendations and pick the one that suits your guests. Talk with the potential players to check whether they're okay with your suggestions, and that's it.
Secondly, don't forget to pick the fun themes! The ones that are fun for some families and groups aren't for others and the other way around. Try to meet the sensibility of your particular group of players.
Lastly, spread the love and enjoy! Christmas is all about spending time with your loved ones, and you should enjoy it to the fullest. We tried to help you with that with all these ideas for white elephant gift exchange themes. Hopefully, we succeeded!
ESTIMATED TIME DESIGNING AND UPLOADING THIS ARTICLE
ESTIMATED TIME RESEARCHING AND WRITING THIS ARTICLE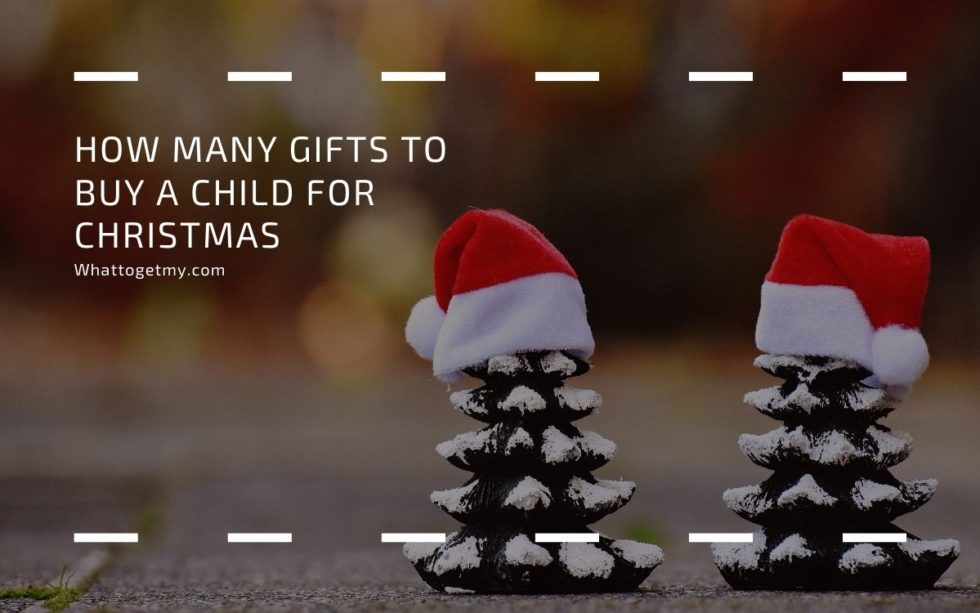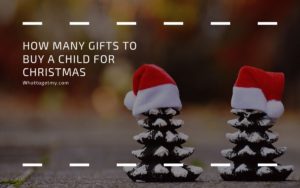 How Many Gifts to Buy a Child for Christmas
How Many Gifts to Buy a Child for Christmas WhatToGetMy Instructional Article With the holidays around the corner, the question of how many Christmas presents per child is okay to buy becomes one of the main parent preoccupations. It's a fair question. These days, tech
Read More »