You know someone that loves cats so much, and you are looking to get them a great gift, but have no idea whether to get a gift for them that is something cat related or something that their cat can use and enjoy. So you are looking for the best gifts to target for cat lovers.
You love animals yourself, dogs and cats, you know that they are great companions but seem to find it difficult to understand why some people are so obsessed and are extreme cat lovers. You find yourself asking:
Why do cat lovers love cats so much?
If you ask a cat lover, why they love cats so much? They will probably give you hundreds of reasons. Here are just some of the main ones:

Cats are so adorable
Cats come in all shapes, sizes, and colors, they are mostly soft and fluffy. You cannot, stay angry with them for very long periods, especially when they look at you with those adorable eyes, their pink little noses and perfectly formed pointed ears. Your heart starts to melt and a smile appears on your face, and the very reason for you being angry with them completely slips your mind.

They don't need a lot of space
Cats are the perfect pet if you live in a small apartment or house. They do not need a lot of space and are quite happy to run around and play indoors.
They don't take up a lot of your time
You do not have to take a cat for a walk or give them a bath, but cats love human attention, so you do need to spend a little time taking care of them and playing with them. But that is the fun part anyway.
They clean themselves
Cats spend half of their waking hours cleaning themselves but do need a little help combing or brushing their fur, as it reduces fur balls and keeps their skin clean. Brushing or combing them is like giving them a good massage and is a great bonding session for the two of you.
They Can Be Left Home Alone
They can stay home alone all day when you are at work, and the house will still be fine when you return. They will not be upset with you for leaving them alone because they can keep themselves occupied, they have their own personal toilet and all cats enjoy having a little quiet time, time to laze around and catch a nap.

They Entertain and Comfort You
Cats love to play with the simplest of things that will make you laugh uncontrollably, keeping you entertained for hours. They also seem to know when you may need a little extra cuddle after a bad day.

Cats are inexpensive
Like any other pet, you will have to spend some money on food, litter box supplies and visits to the vet. But they don't need expensive toys because they have the ability to turn almost anything into a toy which is perfect for any cat owner.

They love you unconditionally
Cats have their own way of showing their affection, support, happiness, and love for you. They purr, cuddle and give you sandpaper kisses. Cat lovers find that there is nothing more relaxing than hearing a cat purr.
Cats are good for your health
It is a known fact that loving a cat can be a boost to your well-being. By simply stroking your cat you start to relax and feel good. This lowers your stress, anxiety levels, and your blood pressure, which reduces the risk of a heart attack.
Now that you understand why cat lovers love cats so much, the only thing left is to decide whether to buy gifts for cat lovers themselves like, cute and comfortable cat socks for them to wear, a gorgeous cat tote bag, a cat fruit bowl for them to display in their kitchen or a hilarious book about cats to make them laugh.
Or
Maybe you want to surprise them with the best cat gifts for cat lovers that their cat can actually use like,  a great cat window perch for the home for their cat to climb up on and watch the birds or the ultimate cat scratcher that their cat will love and is stylish and beautiful to look.
As an Amazon Associate we earn from qualifying purchases. We may earn a small commission for our endorsement, recommendation, testimonial and/or link to any products or services from this website. Thank you, your qualifying purchases help support our work in bringing you real daily gift ideas.
Our Gift To You:
Find out how to download This 
Free Printable Card
For Cat Lover at the End of This Article.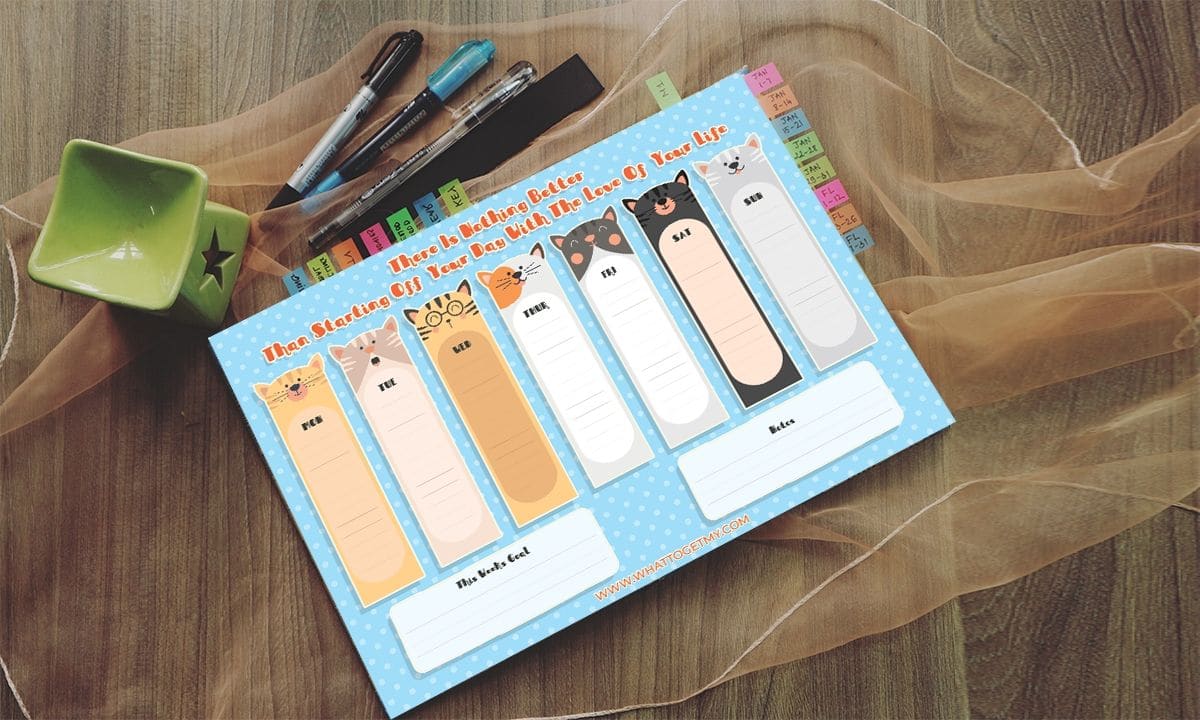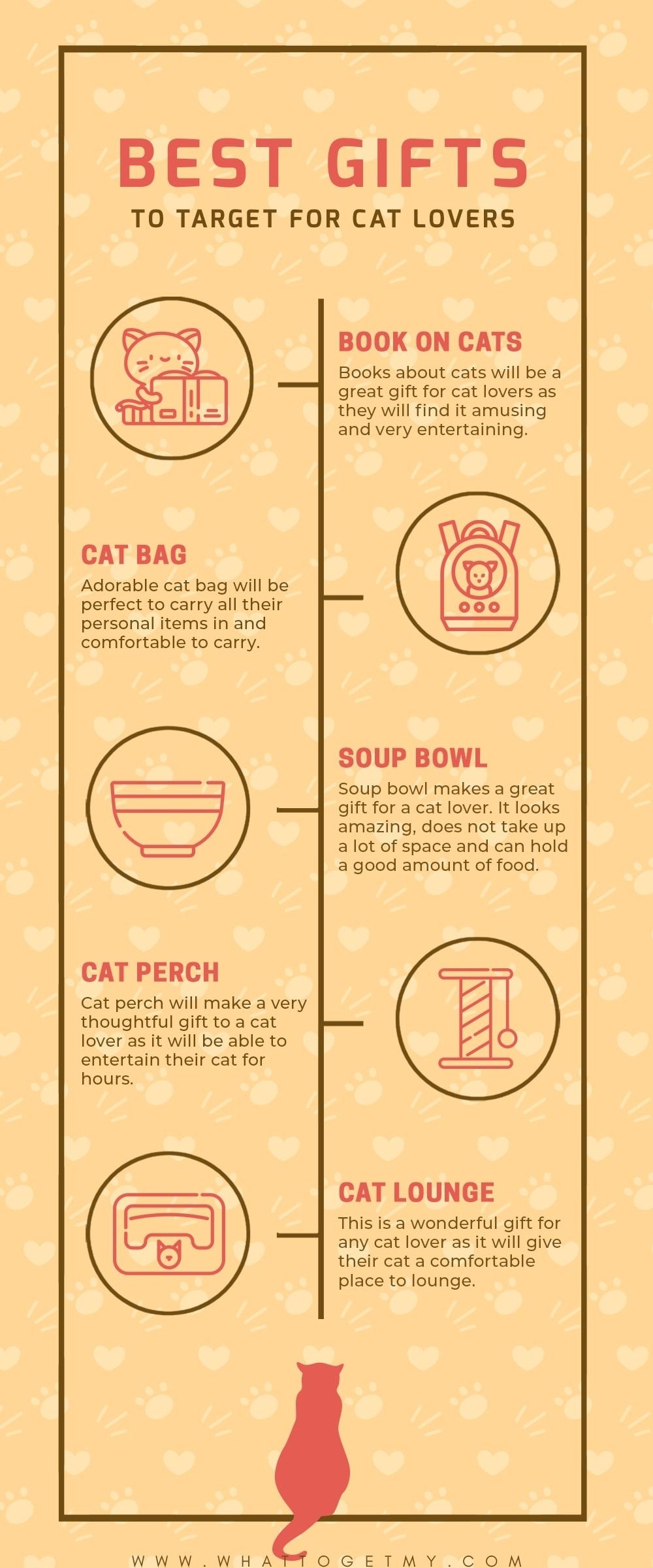 Source Link: https://whattogetmy.com/gifts-for-cat-lovers-target/
How to Tell If Your Cat Is Plotting to Kill You (The Oatmeal) Paperback
This addition to the Oatmeal collection "How to Tell If Your Cat Is Plotting to Kill You" by Matthew Inman is a great kitty gift for cat lovers as they will find this book amusing and very entertaining. It is filled with good humor comics that have amazing graphics and facts about different types of cat behaviors.
Majority of customers that have purchased this How to Tell If Your Cat Is Plotting to Kill You book loved it. They found that the graphics are amusing and unpredictable and recommend that if you enjoy humor, weird but oddly relevant books, then this book is just for you.
DearMy Womens Cute Design Casual Cotton Crew Socks for Gift Idea One Size Fits All (Happy Cat 4 Pairs)
These happy cat socks from DearMy Socks are perfect if you are looking for cat accessories for humans. They come in a set of 4 pairs that are made from an advanced combo of materials they will feel silky soft and cozy. Each pair has a different color of an adorable cat laying on its back looking up at you. No cat lover will be able to resist that.
Majority of customers that have purchased these cat socks have had positive things to say as they have found these socks to be great quality, adorable. They are also very comfortable and are worth every cent making it one of the cutest gifts for your cat obsessed friend or family member.
YZSKY Women Canvas Handbag Cartoon Cat Big Tote Bag
This YZSKY women's canvas bag is the perfect size for your cat lover to carry all their personal items in. This adorable cat tote bag has an interior slot pocket, a cell phone pocket, an interior zipper pocket, and an interior compartment making it a practical and unique cat lady gift. There are 8 different colors to choose from as well as two different designs for each color.
Majority of customers that have purchased this cat tote bag have had really great things to say about as they love the size of the bag with all the pockets with zippers that are available to place their items in. They find that the cats on the front are soft and adorable so if you are looking for cat themed gifts for crazy cat lovers, you should consider this bag.
This adorable soup bowl makes a great gift for a cat lover. It looks amazing, does not take up a lot of space and can hold a good amount of food. One can use it for all three daily meals as well as for holding snacks.
Those who purchased this bowl say it's incredibly cute. They love how it looks in the kitchen and use it daily for all their meals. Did we mention the cat design? It makes the bowl perfect for cat lovers!

Cat Window Perch
This cat perch will make a very thoughtful gift to a cat lover who is a cat owner. They will be able to entertain their cat for hours by attaching the cat perch to the window so their cat can enjoy some natural warmth from the sun and watch what's going on outside.
Majority of customers that have purchased this cat window perch have had really positive things to say about it as it is really easy to assemble and find it a really nice perch for their cats to sit soaking up the sun while watching what's going on outside.
PetFusion Ultimate Cat Scratcher Lounge.
This beautiful cat scratcher is a wonderful gift for any cat lover as it will give their cat a comfortable place to lounge. It's made from recycled cardboard that is extremely strong and provides a great number of resistances for cats to gain healthy claws. The attractive design comes in three neutral colors and will blend in perfectly with your furniture.
Majority of customers that have purchased the Pet Fusion's Cat Scratcher Lounge have had really positive things to say about as their cats love it, they are sturdy, they last a really long time and it keeps them from scratching the furniture.
Frequently asked questions
Is it better to buy luxury cat gifts or practical gifts?
It depends on the cat owner whom you're getting the gift for. For example, if you know the person has everything they need to take care of the cat, then you can get a sentimental or decorative gift instead.
Are there any generic cat gifts that work for every cat?
Cats are just like us, most of the time,what may work on one cat, won't work on another one. In order to make sure your gift will be of some use for the cat owner, don't hesitate to ask them questions about their cats preferences, especially when it comes to snacks and cat toiletries.
Conclusion
When it comes to deciding on what are the best gifts to target for cat lovers, all you need to do is to determine if you want to get gifts for crazy cat lovers that would be for them personally or gifts for their adorable cats.
Get This and So Many More Free Gifts on Our New Marketplace, Spark Resort!
ESTIMATED TIME DESIGNING AND UPLOADING THIS ARTICLE
ESTIMATED TIME RESEARCHING AND WRITING THIS ARTICLE
Try our AMAZING GIFT FINDER TOOL! Find GIFTS with 1 CLICK!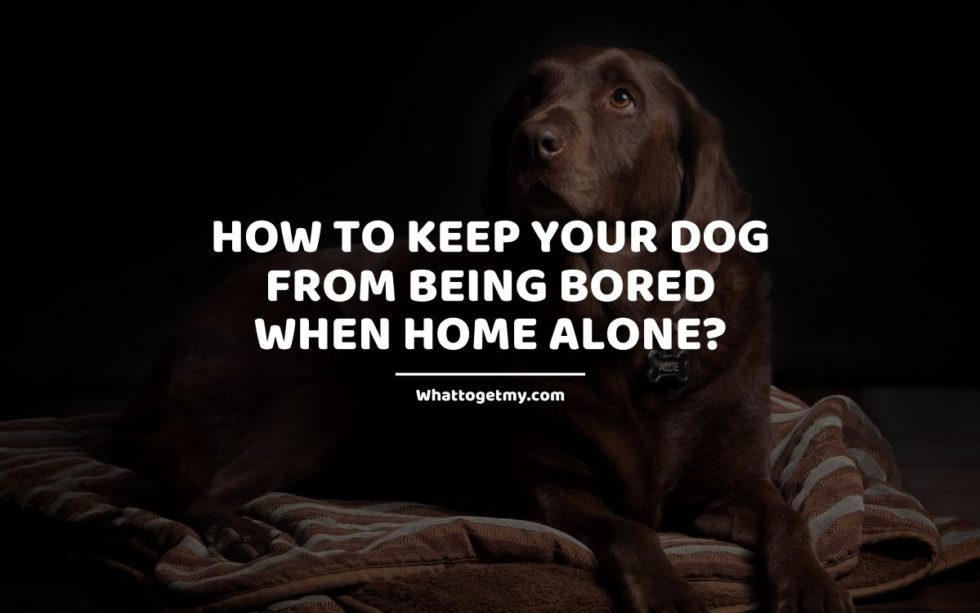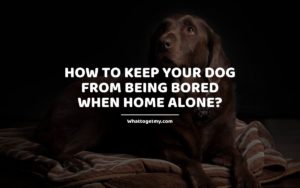 How to Keep Your Dog from Being Bored When Home Alone?
How to Keep Your Dog from Being Bored When Home Alone? WhatToGetMy Instructional Article When you're stuck at work all day, you spend quite some time worrying about your dog. When dogs aren't stimulated enough, they might get destructive and chew shoes or ruin the
Read More »