Are you looking for fun astronaut toys for your child? Do you have curious preschoolers that are eager to learn about space and galaxies? Do you want to improve their knowledge about the universe? If your answer is yes, we can help.
We have made a list of 15 fun astronaut toys you can get for your little explorers.
As an Amazon Associate we earn from qualifying purchases. We may earn a small commission for our endorsement, recommendation, testimonial and/or link to any products or services from this website. Thank you, your qualifying purchases help support our work in bringing you real daily gift ideas.
Quick Overview: Astronaut Toys for Pre-Schoolers
FUN ASTRONAUT TOYS
1. ARTCREATIVITY STUFFED TOY
If your child is hyped about spaceships, s/he will love this cuddly astronaut spaceship toy in their toy collection. It bears the logo of NASA and USA which is a good way of informing them about NASA space travel agency. With this toy, your child's imagination can run wild; they can move around like the astronaut they see on their television shows. This stuffed spaceship is not heavy, which makes it easy for them to lift and play with. It can also be a good night cuddle buddy.
Customers that bought it for their kids noted that their children loved it. They love the quality of this plush toy.
2. FISHER-PRICE PULL ROCKET
Another fun toy preschoolers will love to have will be this Fisher-Price pull rocket toy. They can 'zoom off' to space alone or with other play buddies and have a lot of fun doing it. The pop sound is not uncomfortably noisy which is a plus for parents. It is cute and attractive and has colorful astroid balls in it. This is a toy that keeps them active, on the move, and this is a great way of strengthening their motto skills.
This is definitely a fun rocket for preschoolers
3. HUBY ASTRONAUT 3 PIECE TOY
This 3 piece astronaut set includes a mirror astronaut, a razor robot and a spaceship float toy. While they are able to imagine a good space adventure with these toys, the accessories in these toys promote self-awareness and grooming. The spaceship squirts water which makes it a fun bath toy for kids. The mirror and razor features are tucked in properly for safety. The mirror toy comes with suction cups that allows you to stick it to the wall. This is definitely a fun bath time toy for 3years + and your kid/s will love it.
The toy set has a lot of positive reviews. Customers loved the mirror and razor features as much as their kids did.
4. HAPPY DEALS ASTRONAUT PARTY TOY
A fun party toy to get a preschooler will be this inflatable astronaut set. They have been built to mimic the weightless state of astronauts in space. These astronauts will be a great addition to a space themed birthday party. Happy Deals inflatable toys can be hanged on the ceiling too.  Each toy is 24inch tall.
Kids and adults love this toy.
5. LEGO ROCKET BLOCK TOY
This LEGO rocket block toy is a mentally stimulating toy for preschoolers. Kids are made to stack up blocks to build a rocket and planet. The 18 piece blocks are decorated with paintings of the moon, planets, stars and numbers which are educational. This LEGO rocket toy set encourages kids to be creative and imaginative. It is guaranteed to keep your childrens busy.
This is a highly recommended toy for preschoolers. Customers found it to be a fun way to keep their kids busy.
6. SOLAR SYSTEM KIT
A child who loves the solar system will definitely love this 4M 3D glow in the dark solar system kit. It gives kids a tangible feel of the solar system and they are able to learn more about it in motion. The kit comes with snap-together planets, hanging frames and strings, two strips of paints, two glow paints and a paintbrush. It also comes with setup instructions and a poster with fun facts of the solar system.
Pros.
Cool toy

Easy and fun to setup (for adults)

Glow-in-the-dark is a good feature

It comes in a good package
Cons.
Since it is a DIY setup, it may be considered time-consuming especially with painting the planet. It would be nice if the planets comes already painted; it will make setting up much faster and perhaps less frustrating for customers that are not art inclined
Although this toy is recommended for 8year+, it will still make a good ceiling toy for 4-5year old kids. However, they will be unable to set it up themselves. This will make a good interactive toy for parents and kids. The glow-in-the-dark makes this toy even much cooler for younger kids. Although your kids will not be able to touch the toy often, it is still a realistic way of teaching and learning about the solar system.
7. GALAXY WALL STICKER
This glow-in-the-dark wall sticker set is another cool way of teaching them about the solar system. The pack comes with 260 pieces of stickers of stars, moon, meteor, rockets, astronauts, UFO and planets. Allow stickers to absorb enough light and then turn off the light and watch them glow in the dark. It gives an outer space feel. A great way of getting your kids to imagine themselves in space.
These stickers have a lot of positive reviews and are highly recommended.
8. SPACE MAGNETIC PLAY SCENE
This eco-friendly space magnetic play scene is a lovely toy for space lovers. The box contains two different scenes and 54 magnetic play pieces. This toy encourages kids to be imaginative and creative when constructing each scene. Also, it is a fun way for parents to bond with their kids. It encourages learning.
This play scene toy was considered to be a good toy by customers. They rate it high for sturdiness, durable and giftable.
9. SPACE ROCKET SHIP
This rocket ship has three compartments; the cockpit, living space and the main entrance to the ship. It comes with 6 other toy pieces; a space car, 2 astronauts, a robot and two aliens. Your child will have a fun time arranging this toy to his desires. This toy has been created to give children a glimpse of what spaceships look like, both internally and externally. Also, the characters at play in space travel; the astronauts and living organisms that might be found in space. A preschooler will love to play with this toy.
Great reviews, highly recommended.
10. PUZZLE PIECE SOLAR SYSTEM
Jigsaw puzzle games are cool and your child will have fun with this one. This solar system fun puzzle will sharpen their thinking skills, communication skills, problem solving skills, coordination and social skills. Children will find it engaging and mentally stimulating trying to put together the solar system.
This solar puzzle has a high rating for features such as maneuverability, thickness, durability and sturdiness. Customers also think it is worth the price.
11. SPACE EXPLORER BUILDING SET
This STEM building set was developed to boost critical thinking skills and urge early interest engineering. Children are encouraged to imagine and create their own galaxy with this toy. This 77 pieces space explorer building set includes, interlocking bases, gears, connectors, astronauts, planets, stickers, a spaceship, flag, sun, handle and an activity guide. It is suitable for children 4 years and above.
A lot of customers love this toy and highly recommend it.
12. 3D VIEW SPACE TOY
Your children can view space and familiarize themselves with the solar system with this 3D viewer. This toy comes with colorful photos of space and can be refilled with other photos. It is a fun toy for children 3 years and older.
Customers consider this toy worth buying
13. IPLAY ROCKET BOWLING SET
A rocket bowling set will definitely make a cool toy for children. It teaches them precision, hand-eye coordination and encourages them to be active. Fun to play alone or with friends. The set includes 6 pins that are printed  with numbers and national flag and two balls, printed with moon and earth. The toys were made with high grade foam materials. They are soft and safe to play with.
Considered a fun toy and highly recommended by customers.
14. PROJECTOR LAMPS
This projector lamp is another good way of bonding with your kids and teaching them about astronomy. This star night projector comes with 5 optional films and has six lightening effects. The adjustable buttons can be used to change light color and level of brightness. It can be powered through USb connection or 3 AA size batteries.
This projector has a lot of positive reviews.
15. PROJECTOR TELESCOPE FOR KIDS
This projector telescope is a fun way of viewing constellations at night for kids. It comes with a collapsible tripod, installation discs with images space, spaceships, planets and many more, to keep kids entertained. It is a fun way to teach them about the cosmos.
Pros.
Easy to use

It comes with cool images

Fun and educational

Colorful and cute

Engaging for kids
Cons.
This is mainly a projector not an actual telescope. It has features that enable a child to zoom through images, making them life-like.

Some customers have complained about the tripod not being sturdy or well built but this can be rectified by the manufacturers.
It is a good product and kids will love this.
FREQUENTLY ASKED QUESTIONS
Which cool astronaut toys can I get a preschooler?
There are lots of astronaut toys you can get for a preschooler and we have mentioned a couple. The selected toys in this article are cool and well loved by kids. We  recommend that you get from our selected list, your children will love it. For more toy ideas for kids, check our articles on unique toys for 4 year olds
What educational astronaut toys can I get for a child?
Space explorer building set, puzzle piece solar system, space magnetic play scene and solar system kits are some of the educational astronaut toys you can get for a child. Checkout our article for more fun gifts you can get a child who is an art lover
Is your child starting school? Check out this article on what to get kids starting school
CONCLUSION
We've carefully selected a few fun, interactive and educational astronaut toys you can get a kid. These toys were loved and highly recommended by customers that bought it and we think you and your kids will love it too.
ESTIMATED TIME DESIGNING AND UPLOADING THIS ARTICLE
ESTIMATED TIME RESEARCHING AND WRITING THIS ARTICLE
Try our AMAZING GIFT FINDER TOOL! Find GIFTS with 1 CLICK!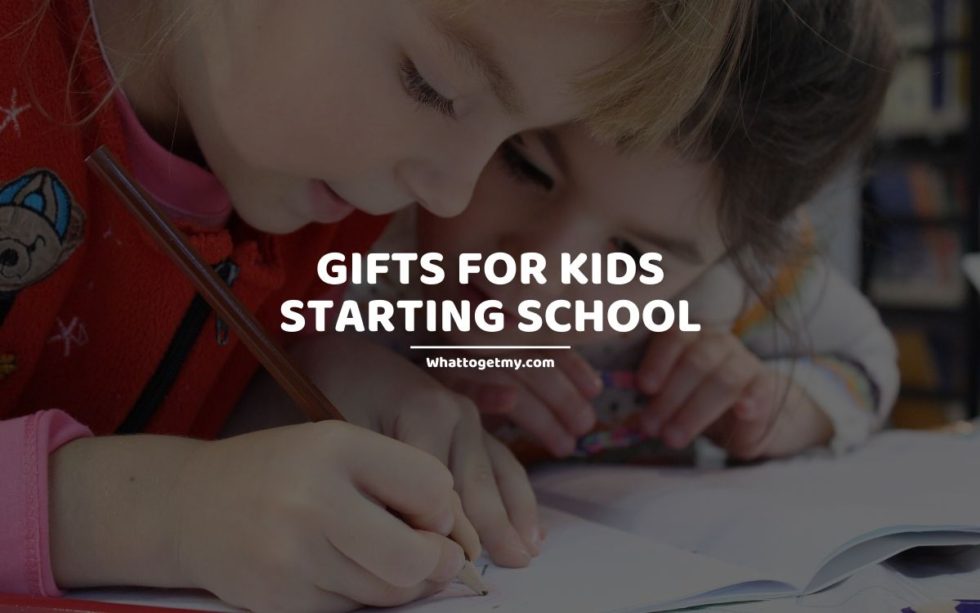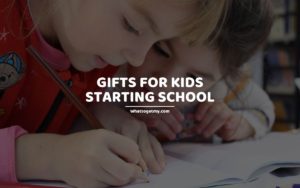 Gifts for Kids Starting School
Naturally, if your child is starting school anytime soon, you want to get a perfect gift for the occasion. Giving gifts for school can be quite beneficial for your child's development. When you show support with a little surprise gift, your child will be more
Read More »