Naturally, if your child is starting school anytime soon, you want to get a perfect gift for the occasion. Giving gifts for school can be quite beneficial for your child's development. When you show support with a little surprise gift, your child will be more courageous and get inspiration to be better in daily school tasks. Of course, you should avoid giving gifts as a reward, because that would be contra-productive. Instead of feeling supported, kids might develop a problematic sense of failure and success, but that's a story for another time. We only wanted to encourage you when it comes to buying gifts for a kid starting school. It's a good way to inspire your child to learn more and show all the love you have for him or her!
The good news is you don't have to look too far to find the best gifts for kids starting school. We made a detailed guide with 9 unique products for you to check out. Without a doubt, you'll find at least one that would make a perfect gift for your little one. If you're ready, we can start this journey right away!
As an Amazon Associate we earn from qualifying purchases. We may earn a small commission for our endorsement, recommendation, testimonial and/or link to any products or services from this website. Thank you, your qualifying purchases help support our work in bringing you real daily gift ideas.
Quick Overview: Gifts for Kids Starting School
Source Link: https://whattogetmy.com/gifts-for-kids-starting-school/
Bentgo Lunch Box for Enjoyable Breaks at School
When searching for the first day of school gifts, opt for the useful stuff. For example, we recommend the Bentgo Lunch Box for the youngest. Your child needs to eat healthy meals, and she or he can do that only if you prepare food at home. The lunch box is the most practical way to pack meals and snacks.
The Bentgo lunch box has 5 slots for quite a large food portions. It proves to be rather durable thanks to the drop-proof construction with rubber-coated edges. The box is leak-proof too, which means that there won't be any accidents during transportation. You know how kids can get messy, but you don't have to worry about that with Bentgo. The box has two child-friendly latches for more security and easy access. Another beneficial thing for parents is an easy-to-clean material. The box is microwave and dishwasher-safe. Oh, and the package also includes a 2-year warranty!
Bentgo is a reliable company that offers high-quality products. You can't go wrong with buying their lunchbox. It's well made, classy, and durable. Who could ask for more? Just don't forget to pack some delicious food when you give the box to your child!
Kids Carry on Luggage Set for Boys Who Enjoy Traveling
Are you looking for the first day of preschool gift for a child? Search no more because we have a perfect one for boys. It's an iPlay iLearn luggage set, and it's ideal for little travelers. You know how kids want to feel all grown-up and responsible. Now you get to provide that for your kid, while also keeping his essentials well-organized.
The luggage set includes a carry-on backpack and a travel suitcase. Both pieces are made of high-quality materials (polycarbonate, ABS, and nylon). They are scratch-resistant, water-proof, and incredibly durable. The quality materials are also easy to clean, so you don't have to worry about accidental spills and leaks.
The suitcase has multi-directional wheels that allow for easy pulling. This way, your kid can effortlessly carry his luggage. All in all, luggage set is ergonomically designed and incredibly easy to use. It's lightweight, looks fabulous, and gives a lot of storage space.
If you and your little boy travel a lot, you'll have to buy him a carry-on set sooner or later. iPlay iLearn is our favorite set on the market. It's stylish, easy to use, and quite roomy. Your kid is going to love it, and feel all grown-up too!
Crayola Masterworks Art Case for Young Aspiring Artists
Do you have a young aspiring artist in your family? There's no better way to inspire her or him at the start of the new school year than with an art case. Crayola offers a 200-piece coloring set. It includes crayons, markers, colored pencils, pastels, watercolors, and much more. There are also accessories such as scissors, sharpeners, and glue. All the pieces are stored in a sturdy case and well-organized. Your little one gets to carry the set wherever she or he goes!
The Crayola coloring set is what every youngster needs. It includes so many useful pieces that your kid is going to have lots of fun. We highly recommend it as a gift! It's not only suitable for toddlers but for older children too. Crayola makes one of the best Santa Gift Ideas For a 10-Year-Old.
Faber-Castell Do Art Pottery Studio for Lots of Fun
Those who are looking for Grandparent-Grandchild Activity Set will be thrilled with the Faber Castell pottery kit. It includes everything you need for a memorable pottery experience. There's a pottery wheel, clay, 6-piece toolset, paint, glaze, sponge, and much more. The pieces are ergonomically designed and easy to use. Also, the set is made of non-toxic materials and it's perfectly safe for use.
The Faber Castell pottery kit is perfect for learning and inspiring children to be more creative. It also allows you to spend more time with your child while learning, not to mention how fun is to play with the set!
A to Z Mysteries for Young Readers
Those who have young book lovers in the family will appreciate this set. It includes 26 books, mysteries from A to Z! How amazing is that? All the books come with beautiful illustrations. They have quality covers and prove to be quite durable. All in all, the set is one of the best back to school gifts. Your child will be all about the books and mysteries with her or his classmates!
What can we say, we adore books! If your child is a book lover too, then Mysteries from A to Z is a perfect gift for her or him. Waste no more time and surprise your little one with this high-quality and beautiful set.
BLUBOON School Backpack Set
In case you need starting big school gifts, we have a perfect one in mind. The Bluboon backpack is a useful item that will make your child truly happy! It's incredibly stylish and comes in over 15 different designs. The backpack is mostly suitable for girls, because of the flower print. Oh, we should mention that this is a set that also includes a tote bag and a purse. The insulated bag is perfect for carrying meals, snacks, and drinks. The purse is water-resistant and ideal for essentials. All the items are constructed of quality materials and feature sturdy zippers. They are durable and also easy on the pocketbook. Who could ask for more?
If you're looking for Inexpensive Gifts for Nieces and Nephews, you have just found a perfect one! The Bluboon set is an ideal gift for a new school year, and it will make girls super excited. Don't miss to check it out.
LEGO Harry Potter Hogwarts Castle for the Biggest Fans
Are you looking for Things to Do with Teenage Grandchildren? We recommend a LEGO set. You know that we are the biggest fans of Harry Potter, so we recommend Hogwarts Castle Replica. The set includes 4 figures, 27 micro-figures, and much more. All in all, it has all you need to construct a real Harry Potter world, and you'll have so much fun during the process!
The Harry Potter LEGO set is perfect for children of different ages. You can work on it with your child or let her or him construct the world alone. One is certain, the set develops skills and encourages children to be more creative. You can't go wrong with giving it as a gift!
Educational Insights Artie 3000 The Coding Robot
Not sure which Gifts For Teenage Nephew to get? Don't worry, we have just the thing for you, and it's a programming robot. Artie is a cute little device that comes from Educational Insights. It's perfect for youngsters who are into tech stuff and want to learn more about technology improvements. The robot allows for learning the basics of programming. You write the code, Artie draws the lines! It's simple, engaging, and incredibly fun! The robot works on batteries, it has a WiFi server, and it operates with ease. You only need a tablet or computer to power it up.
As we mentioned above, the coding robot is one of the most useful gifts for school students. Playing with Artie is a fun and creative way to learn programming basics. The robot will inspire your child to be more creative and provide hours and hours of fun.
2PM SPORTS Skates for Active Children
When it comes to personalized school gifts, you can always opt for sports stuff for your child's favorite activity or hobby. This time, we recommend skates! These come in three different designs, so they are perfect for both girls and boys. Of course, you get to pick the adequate size too. What parents love about these skates is the overall design. They feature beautiful colors with cool LED wheels. Your kid will light up like a Christmas tree, and she or he will most certainly be visible on the road! Also, the skates allow for a smooth ride thanks to the reinforced aluminum frame, polyurethane wheels, and high-quality bearings. As you can see, the heavy-duty construction makes them rather durable, and your child will use the skates for quite some time.
These skates are perfect for every boy and girl out there. They feature an extraordinary design that will make your child super excited over wearing them. Such a beautiful accessory will also inspire kids to get out and be more active daily!
Conclusion
You probably have one or two favorite picks from our list by now. We are not surprised, considering the fact that we have chosen only the best products available in the market. Our main goal was to cover a variety of children's hobbies so that every parent can pick a perfect gift. We also included some universal gifts that would make every child happy. The point is, you can't go wrong no matter which product you choose from our list. You should only consider your child's personal preferences before the purchase, just to be sure you're making the right decision. With our 9 unique gifts for kids starting school, the chances for mistakes are almost equal to zero!
ESTIMATED TIME DESIGNING AND UPLOADING THIS ARTICLE
ESTIMATED TIME RESEARCHING AND WRITING THIS ARTICLE
Try our AMAZING GIFT FINDER TOOL! Find GIFTS with 1 CLICK!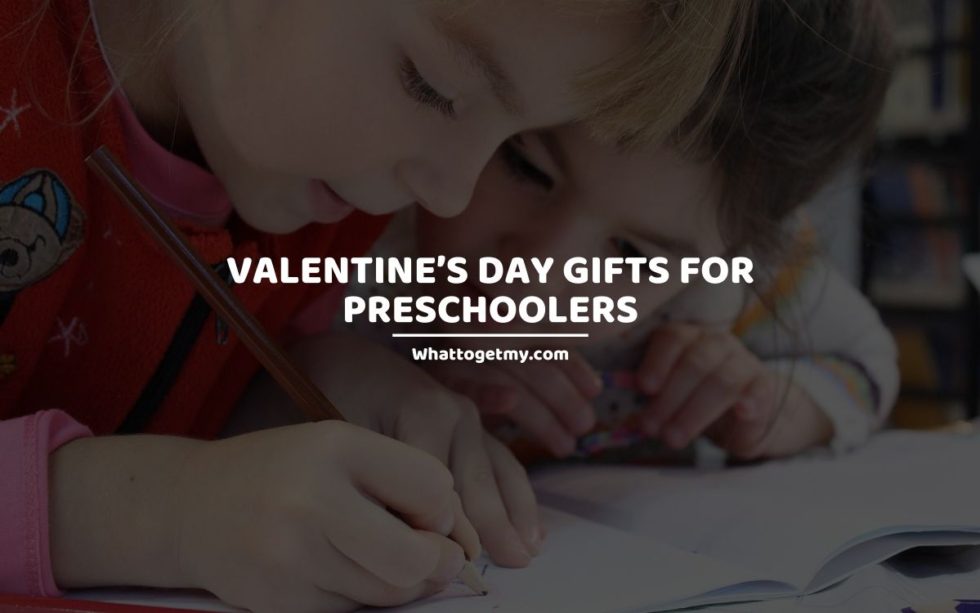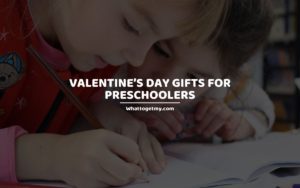 Valentine's Day Gifts for Preschoolers
Valentine gifts for toddler classmates have to be chosen carefully. Why is that, you may ask? Valentine's Day is the perfect opportunity to teach toddlers about sharing love and showing affection. That's why it's essential to encourage the joy of gift-giving. After all, nothing compares
Read More »