If you have a young aspiring artist in your family, it's like your ultimate duty to inspire his or her creativity. Artistic souls are incredibly sensitive (especially young ones), and they need all the love and support you can give. They might not feel understood all the time, but they'll most certainly sense when they have support from loved ones, and that means a lot. We are talking about kids, you may say, no way they're so sensitive and perceptive. Wrong! Children develop rapidly from the age of 2, although they notice and learn things from the very birth.
When they turn 2 years, children start to express their preferences toward some hobbies. Naturally, these things change over time, but not always. Some kids switch from art to sports, from music to literature, and other activities, several times before adulthood. That's completely normal. However, some of them develop an early preference for some hobbies and stick with them for life. Even if a particular hobby doesn't transform into a career, in the end, it remains the thing that they enjoy the most. Think about that when your child expresses a preference for art or other activities.
Now, if you want to get a unique gift for a kid who loves art, you have to think things through. You have to consider your child's age, needs, preferences, and many other things. It's essential to get a thing that will boost your child's imagination and help her or him develop the skills. That's why we tried to pick a wide range of products that would make perfect presents for young artists. Hopefully, you'll find at least one or two that are ideal for your little one.
As an Amazon Associate we earn from qualifying purchases. We may earn a small commission for our endorsement, recommendation, testimonial and/or link to any products or services from this website. Thank you, your qualifying purchases help support our work in bringing you real daily gift ideas.
Quick Overview: Gifts for Kids Who Love Arts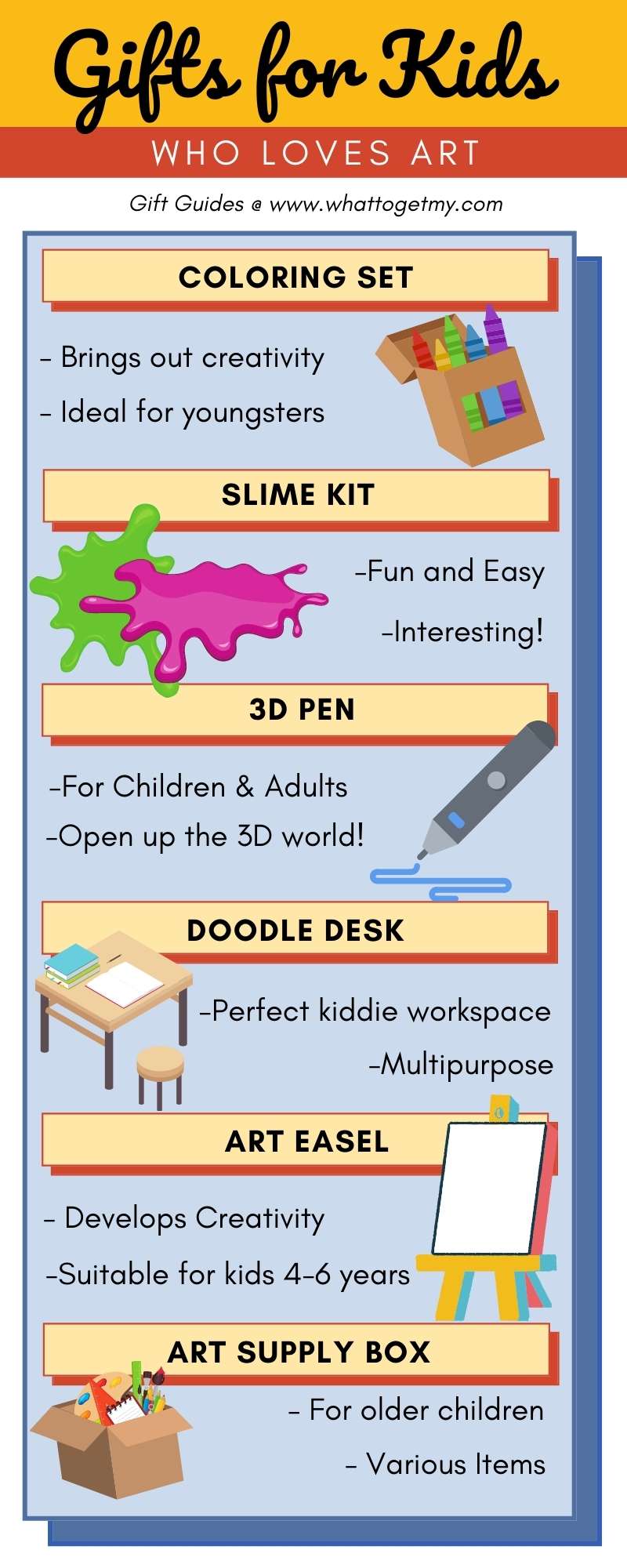 Source Link: https://whattogetmy.com/gift-for-kid-who-loves-art/
Crayola Coloring Set for Youngsters
One of the best gifts for chalk artists is a coloring set, especially for the youngest ones. Crayola is one of the best we could find on the market. It includes 64 crayons, 20 colored pencils, 40 washable markers, and 15 pieces of paper. All the pieces come in a sturdy case for easy storage and transportation. They are non-toxic and completely safe for use. All in all, the set is ideal for youngsters who enjoy drawing and coloring. They'll be more creative, spend some quality time away from screens, and have a lot of fun!
If you don't know What to Buy a 2-year-old for Her Birthday, we highly recommend the Crayola coloring set. It might be too demanding for toddlers, but children grow fast. Besides, there are many markers and crayons in the set that will allow your kid to doodle. Once old enough, he or she will be able to use all the included pieces and make a real artwork!
Be Creative with Crayola Tracing Pad
Are you looking for creative gifts for kids? Here's another one coming from Crayola. It's a tracing pad for little artists. The tracing set includes a graphite pencil, 12 colored pencils, 10 tracing sheets, and 10 blank ones. The pad works on 3 AA batteries (not included in the package), and it has a handy LED light that allows for more visibility. It's also super fun to use it in the dark! The art kit allows children to trace over 100 images. It will increase their creativity and improve their skills. They'll also get a chance to produce art!
The Crayola set is perfect for young artists who are starting to develop their skills. It offers many useful features and proves to be highly portable. Your kid will carry it around wherever he or she goes, and have so much fun!
Keep Toddlers Entertained with Slime Geek DIY Slime Kit
We have good news for those who are searching for Inexpensive Gifts for Nieces and Nephews. Slime Geek offers a Slime kit that's perfect for little explorers called toddlers. It includes different glues, paints, detergents, and all kinds of other stuff. Your kid will definitely have a great time playing with it! Additionally, the package includes a bonus recipe and an e-book The Science of Slime. Convenient, right? All the items come in a compact storage box.
So, if you want to get hobby gifts for kids, to increase their creativity and make learning more fun, we highly recommend the slime kit. It's fun to play with, engaging, and it will occupy your toddler for quite some time.
3Doodler 3D Pen for Arts and Crafts
Sometimes it's hard to find the best arts and crafts gifts for 5-year-olds. Luckily, we have a great little thing to recommend. It's a 3D printing pen that allows you to make beautiful creations. How cool is that? The pen is ergonomically designed, easy to use, and provides super-smooth operation. You'll be just as thrilled as your child. Now, it might be difficult for her or him to get a grasp on the pen at first,  but that shouldn't worry you. The pen is so fabulous that your child will use it for many years, and until he or she becomes ready, you can draw together.
From all gifts for craft-loving kids, a 3D printing pen is the most unique one. It's easy to use, inspirational, and it provides so much fun. You and your child will love it!
Lusso Gear Kids Travel Tray for Little Travelers
If you're looking for Christmas Gifts for a 2-Year-Old Baby Girl, we have just the perfect thing for you. You can get a travel tray for your little one and keep her entertained when on the road. The Lusso Gear offers an excellent option, as your child will be able to draw on it! The tray has a dry-erase surface for easy doodle cleaning. It's also very convenient for other activities, so your child can play with toys on it, watch cartoons (tablet holder), and more. The tray has a lot of pockets for your little one's essentials as well as a cup holder. It's also very well built, so your child will use it for quite some time, that's for sure.
Every toddler should have a travel tray, especially ones who spend a lot of time on the road. It allows for engaging in different activities and having fun all the way. Lusso Gear is one of our top choices, mostly because of quality construction and a convenient dry-erase board.
Step2 Flip and Doodle Desk
Step 2 desk is one of the best art gifts for 5-year-olds. At some point, your child will need a quality desk to sit comfortably and draw. Step 2 wanted to make sure your little one gets the best possible one. It's a multipurpose item with dual design, featuring an art easel and a desk surface. The set also includes a stool, drawers, and pencil holders. All the holders are rather spacious, so your kid will be able to store all hers or his essentials.
Parents are thrilled with this Step 2 desk. It's super cute, spacious, and has a lot of extra features. It easily transforms into a drawing easel, which is very convenient, and allow your child to have fun. Who could ask for more?
Melissa & Doug Art Easel for Aspiring Artists
An art easel is possibly the best gift for kids that like to paint. We (and many parents out there) prefer Melissa and Doug one. It's a wooden standing easel suitable for kids from 2 to 6 years old. It has a dry-erase board, a chalkboard, a paper-roll holder, a paper cutter, 4 clips, and 2 plastic trays. It's everything your child needs for creating art! The easel is easy to assemble, doesn't take too much storage space, and proves to be quite durable. You'll be quite pleased with it.
The easel is a perfect gift if you want something to help your child develop fine motor skills. It's also ideal if you want to encourage her or him to follow the imagination and become an artist.
US Art Supply Box Art for Intermediate Artists
We have a suggestion for those who want to buy a gift for older children. It's about an art supply set that caught our attention while ago. It includes 142 different pieces, from crayons to paintbrushes. Yes, you read that right, you'll get a lot of useful items at an attractive price. That's not all! The package also includes a sketchbook, a paper pad, and a sketch pad. US Art Supply is just hard to beat for the price.
SD Studio Designs Drawing Desk for Growing Artists
Here comes our favorite one. It's definitely designed for adults, teens, or older children, but we had to include it on the list. This particular desk has a glass surface large enough for all drawing and craft needs. It's sturdy, durable, and looks great. It makes an excellent addition to every room, and it can be used as a simple study or work desk. The top is adjustable, the LED light is easy to control, and the drawers offer a lot of storage space. When your kid becomes old enough to use it, waste no time and get it as a birthday, Christmas, or any other occasion. It's also one of the best Santa Gift Ideas for 10-Year-Olds who love art.
Desks and easels are the best gifts for artists, so you can't go wrong with buying one, especially not an SD Studios Design product. It's a quality desk built to last, and it will make your child's hobby way more enjoyable.
Conclusion
Now you're all set to buy a present for a young artist. It wasn't so hard, was it? With a little effort and research, we were able to pick products for kids of different ages. This way, we wanted to make sure you'll find everything you need on our list. Hopefully, we succeeded, and save you quite some time and wasted effort. Remember, it's all about inspiring your child and showing her or him all the love and support. One of our products will do just that, proving to be a perfect gift for a kid who loves art!
ESTIMATED TIME DESIGNING AND UPLOADING THIS ARTICLE
ESTIMATED TIME RESEARCHING AND WRITING THIS ARTICLE
Try our AMAZING GIFT FINDER TOOL! Find GIFTS with 1 CLICK!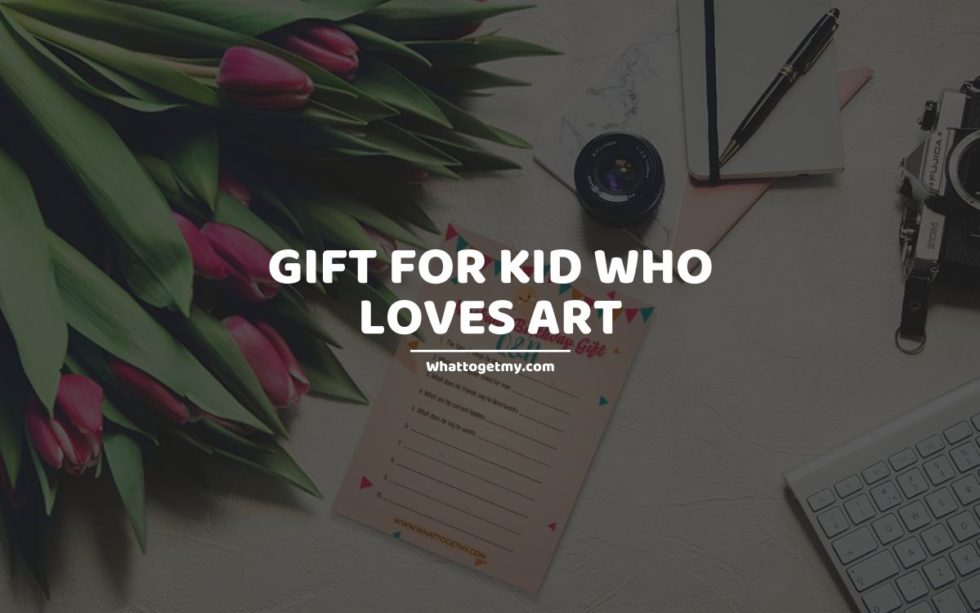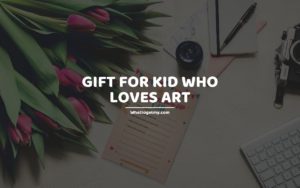 If you have a young aspiring artist in your family, it's like your ultimate duty to inspire his or her creativity. Artistic souls are incredibly sensitive (especially young ones), and they need all the love and support you can give. They might not feel understood
Read More »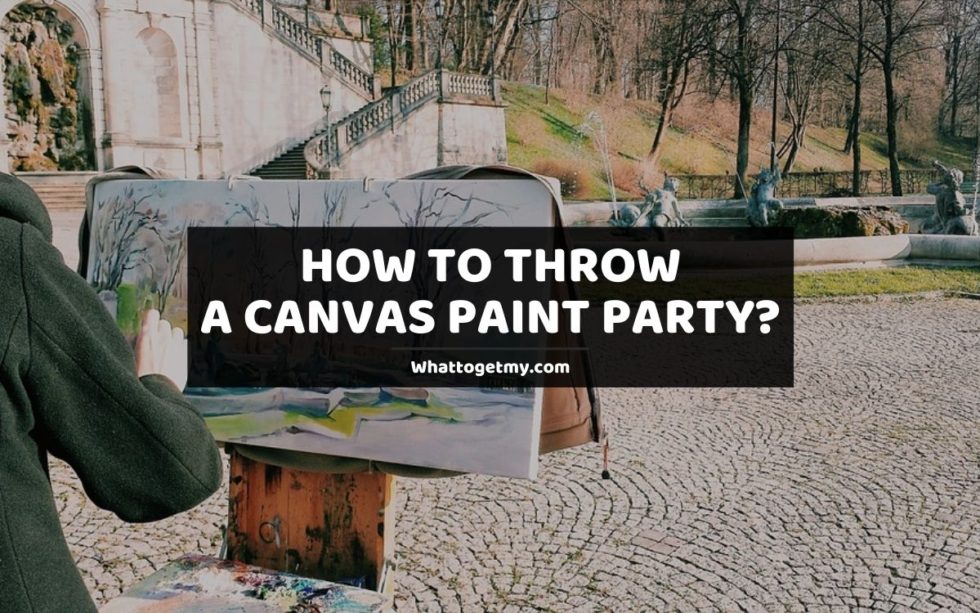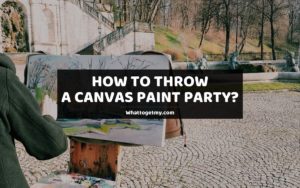 How to Throw a Canvas Paint Party | 13 Helpful Tips
How to Throw a Canvas Paint Party – 13 Helpful Tips WhatToGetMy Instructional Article This article will explain in simple terms what a canvas paint party is, and give you 13 helpful tips on how to host a successful and enjoyable canvas paint party, whether
Read More »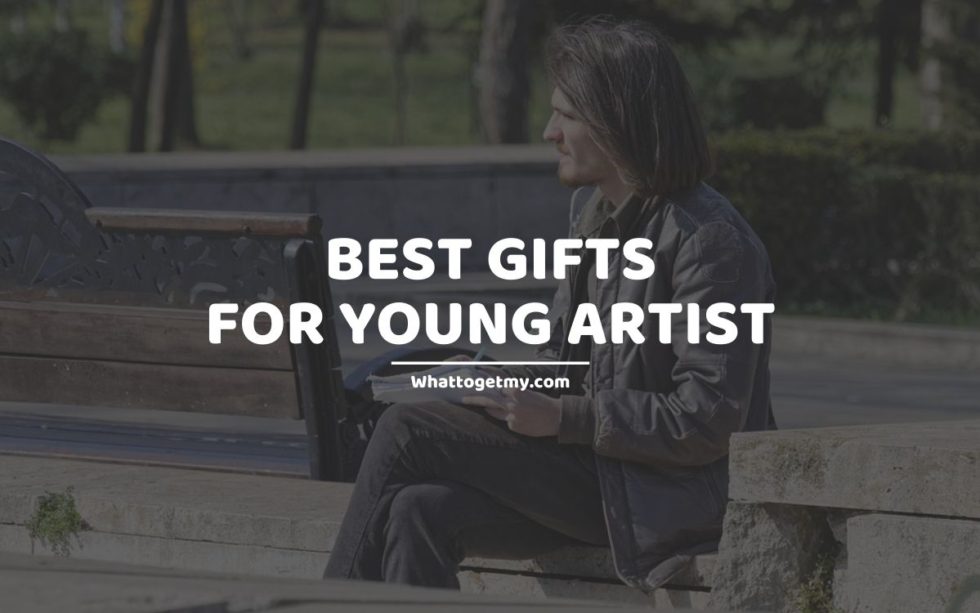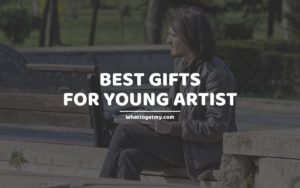 17 Best Gifts for Young Artist
Art is broad and children can express themselves in lots of creative ways. If you find your child filling up their notebooks with a lot drawings and paintings, cutting up clothes just to stitch it back, moulding objects with paper and soil, making beautiful patterns
Read More »