Art is broad and children can express themselves in lots of creative ways. If you find your child filling up their notebooks with a lot drawings and paintings, cutting up clothes just to stitch it back, moulding objects with paper and soil, making beautiful patterns on their body with pen or a marker, or your child is just super active and needs creative things to do, perhaps its times to invest in some cool art kits.
We've identified a couple of art kits that will interest you and your kid/s. These items are fun to work with and will help them develop or strengthen their artistic skills.
We carefully selected these items with the knowledge that
Children have different artistic strength

There level of creativity differs
Therefore, you are most likely going to find items that suits the type of art you child engages in and his or her level of strength in it.
As an Amazon Associate we earn from qualifying purchases. We may earn a small commission for our endorsement, recommendation, testimonial and/or link to any products or services from this website. Thank you, your qualifying purchases help support our work in bringing you real daily gift ideas.
Quick Overview: Best Gifts for Young Artist
Source Link: https://whattogetmy.com/best-gifts-for-young-artist/
GIFTS FOR KIDS THAT LIKE TO DRAW AND PAINT
1. PRISAOCOLOR 18 PIECE SKETCH SET
If you are looking for gifts for a child with really good drawing skills, you should consider adding this professionally graded pencil set to your gift list. It will suit all her drawing/sketch needs from highlights to shadows. The set includes 7 turquoise drawing pencils, 4 woodless graphite pencils, 3 water soluble graphite pencils, 2 erasers, a steel sharpener and a sanding board. The steel sharpener alongside the sanding board will ensure that their pencil is as pointed as they wish it to be.
This set is rated high for easy to hold, maneuverable, giftable and value for money.
2. PENCIL CASE/ORGANIZER
This is a good pencil organizer for an artist. It has a lot of compartments to fit 202 colored pencils and 136 gel pen markers. It has tough elastic band slots that firmly hold pens or pencils and easily releases them when needed. Apart from organizing pencils and markers, it can serve other purposes too.
There are negligible issues that you may find on this organizer, such as a little thread sticking out. It should however not take away from how spacious, stylish and well made this item is.
3. 82 PIECE DELUXE ART SET
This item will surely get a 'wow' when they recieve it. A good intro set for a beginner artist, it has 24 colored pencils, 24 oil pastel, 24 watercolor cakes, 3 mixing trays, 2 paint brushes, an eraser, sharpener, sandy board and 2 sketch pads.
Nicely crafted, giftable and well loved by customers.
4. LOOMINI ACRYLIC PAINT SET & PAINTBRUSH
Loomini art set will do a whole lot of good for young artists with advanced art skills. The brush set comes with 15 brushes of different shape, length and brush thickness and the acrylic paint set comes with 24 rich, thick, bright colored, easy blending and fast drying acrylic paint. The set also includes a mixing sponge and a palette knife. This set can be used for canvas, murals, ceramics, plastics and many more.
Great customer reviews.
5. PAINTING APRON FOR KIDS
These aprons are great for young artists, whether a makeup artist or a painter. It will keep their clothes shielded from tough stains, leaving you worry free. It is made with quality polyester material that is easy to clean. The apron comes in various sizes to ensure your young artist is well covered, comfortable and free to keep exploring their creative side.
The material is easy to clean, appropriately thick and will last. Customers love it.
6. ADJUSTABLE TABLETOP WOOD ART
They take their sketching or painting pretty seriously and it would be nice if you encouraged them with this Marituso portable easel, made with quality wood, easy to fold, smooth surface and able to hold 11×14 inch paper pads, canvas or wood panels. The package includes a palette too.
Pros.
Sturdy

Good storage compartment

Good for both budding and professional artist

Thick

Smooth finishing

Not heavy but not as lightweight as some reviewers may describe

Value for money
Cons.
One disadvantage of table easels is that they need to be placed on something for good height unlike a standing easel.
Great item, well constructed, durable and worth its price.
7. 3D COLOURING PUZZLE SET
A really cool art kit for age 6+ kids is this 3D colouring puzzle set. The kit comes with 24 watercolor markers and 10 model puzzles that have different color patterns. This kit should help improve their ability to follow instructions, focus, eye to hand coordination and color awareness. It is a fun and interesting puzzle a kid will like to play with.
This item is considered giftable, of good quality and value for money by customers.
8. CRAYOLA LIGHT UP TRACING PAD
Crayola light up tracing pad is a good gift for kids who like to draw. With this tracing pad, all a child has to do is place a template on the pad and trace it with another plain sheet of paper. Crayola has provided 1 granite pencil, 12 colored pencil, 10 tracing sheets and 10 plain sheets to make this creative adventure smooth.  The pad's surface lights up evenly to make tracing lines more visible during the day and at night. You can download and print out more tracing sheets online for them. This is a fun, engaging and entertaining activity for children.
Pros.
Easy to use

Well lighted 

Good additional accessories

Durable 

Portable
Cons.
It does not come with AA batteries needed to light the pad. The pad needs 3 AA batteries.

The issues customers had with this item were pertaining to the condition of the product when they received it, not the quality of the pad.
A lot of reviewers noted that their children or grandchildren loved this pad. It kept them busy.
9. FACE PAINT BODY CRAYONS
For kids that love face paint, this face paint is just the right item to get. The pack comes with 24 color crayons that include a silver and gold body glitters. They can paint their faces and that of their friends for occasions such as birthday parties, carnivals, halloween and many more to improve their artistic skills. This face paint is safe and can be used on sensitive skin. It is easy to apply and easy to clean off.
It has a good range of colors that are suited for halloween, it is affordable and worth getting.
CREATIVE GIFTS FOR YOUNG ARTIST
Aside from painting and drawing, there are other art kits you can get your kids as gifts.
10. PARNARZAR 3D CRAFT KIT
This kit requires kids to paint with diamonds. A canvas painting is provided alongside some drawing tools such as mud, point drill pen, tray and diamonds. The child is expected to take clay using the pen and rub at the base of the crystal rhinestones and then paste on the corresponding diamond color number. The kit also comes with a wooden frame that will allow the child to display the end result of following the instructions. This kit is expected to improve their concentration, ability to follow detailed instruction, develop self-discipline and improve their color matching ability.
Pros.
Easy to follow

Instructional

Fun and interactive

The final result makes a great decor
Cons.
This kit is not suitable for children below the age of 5 without parental supervision.

Since the kit cannot be redone when completed, it is a short lived activity unless you invest in more kits with various designs
What's loveable about this kit is that the finished product can be beautifully displayed around the house. We think that it is worth the price.
11. BRACELET MAKING KIT
For kids that love jewelry, perhaps it's time to get them this bracelet making kit. This kit provides a guide for kids/teens on how to create really cute fashionable charm bracelets for themselves and their loved ones. The kit includes 12 couture charms, beads, metallic pendants, ribbons, chains and a guide.
We think that if she is very creative and patient, she will enjoy making her own bracelet with this kit.
12. WINDOW PAINT ART KIT
With this Koko Aroma window PR-12 art kit, children are expected to color 12 suncatchers with the tube paints provided in the kit and design 13 emoji using an acetate sheet, dry them and hang on the window or glass as decorations. This activity is supposed to strengthen their eye hand coordination, problem solving skills, communication and social skills, concentration skill and craft making skill. It is a fun and engaging activity for both kids above the age of 6 and adults. In the kit, a child is expected to find 12 suncatchers, 12 suction cups, 8 tubes of window paint, 1 string, 1 plastic paint pick, 1 acetate sheet, 13 emoji pictures and 8 pairs of wiggle eyes.
You can get the SUN-24 instead of the PR-12 for more fun suncatchers and emojis.
13. MOULDING CLAY KIT
For children that love to mould things, this clay kit is an ideal arts and crafts gifts to get for them. The kit contains 24 moulding clay in 24 different colors, a project booklet, 3 small tools and 34 animal accessories to help with decoration. Kids are expected to mould fun characters that they can play with or keep around their room for decoration. After moulding, the clay can be kept to air dry.
This is a highly recommended fun kit for kids. Customers that have bought it consider it as easy to use, sturdy and a value for money item.
14. YOFUN DIY WATER BOTTLE ART SET
Yofun diy kit allows children to create their own unique water bottle design using rhinestone stickers with lots of glitter gems.  All they need to do is to peel the gems from the stickers and creatively place them on the water bottle provided to make it unique. The kits include a 17oz insulated stainless steel water bottle and 7 sheets of rhinestone glitter stickers.
Pros.
Fun for kids

Easy to peel stickers

The water bottle is well made

Easy to clean

Lots of gem stones to choose from
Cons.
Some of the gem glitters are really small, therefore decorating the water bottle might take a lot of time.

It would be nice if this kit came in other colors and designs that will be attractive to young boys.
A highly recommended fun kit for kids.
15. LEBOO FLOWER VASE ART KIT
With Lebo flower vase kit, young artists are given eco-friendly diy materials for making flower vase and expected to design a unique flower vase that can be used as decorations. The kit includes 1 wooden vase, 13 snow clay, 25 fabric flowers, 50 large buttons, 25 wires, 4 lace flowers, 1 gemstone sticker sheet and 1 little bund of green leaves. This can be a little challenging but absolutely fun to do.
Great customer review  thus far.
16. MELISSA & DOUG DIY QUILT KIT
Young artists will not mind making their own colorful quilt. With Melissa and Doug diy quilt kit, all that is expected of them to do is to knot the 48 pieces of colorful materials provided in the kit to create a gorgeous looking quilt. No need for cutting or sewing. The 12inch square  fleece comes in 6 bright colors
Most customers were happy with their purchase.
17. ALEX SEWING KIT
For young artists that love splush toys and dont mind making theirs, you can get for them this Alex sewing kit. It includes 28 pre-cut polyester felt shapes, 8 colorful embroidery floss, polyester stuffings, fabric clothes, ric rac, scissors, measuring tapes, 40 straight pins and 2 needles, buttons and many more. With all these items, children are able to make varieties of plush toys with unique stitch designs.
Some of the issues certain reviewers pointed out are really negligible. This is an amazing first sewing kit you can get for a young artist.
FREQUENTLY ASKED QUESTIONS
Which artist set/kit can i get for a young artist?
You can get Prismacolor 18 piece sketch kit, 82 piece deluxe art set, Loomini acrylic set, Face paint body crayon, Alex sewing kit and Moulding clay kit for that special young artist. There are other amazing gift kits you can find on our list.
List of art toys for kids
Crayola light-up tracing pad, Bracelet making kit, Window paint art kit/toy and Yofun diy water bottle kit are some cool art toys/kits you can get for kids. Incase you are looking for more gifts for your niece and nephews, check our article on inexpensive gifts for niece and nephews
CONCLUSION
There are lots of amazing cool kits you can get for young artist out there and we have helped you identify 17. We took some factors into consideration before selecting some of these items such as, age, skill level, maturity level and gender. Most of the kids ar not for children below the age of 5 and some of the kits may require the supervision of adults. We are certain that your young artist will find any of these items fun, engaging, mentalling stimulating, educative and useful. Incase you are looking for other fun gifts for children below the age of 5, please check our article on first birthday gifts for nephew and astronaut toys for preschoolers
ESTIMATED TIME DESIGNING AND UPLOADING THIS ARTICLE
ESTIMATED TIME RESEARCHING AND WRITING THIS ARTICLE
Try our AMAZING GIFT FINDER TOOL! Find GIFTS with 1 CLICK!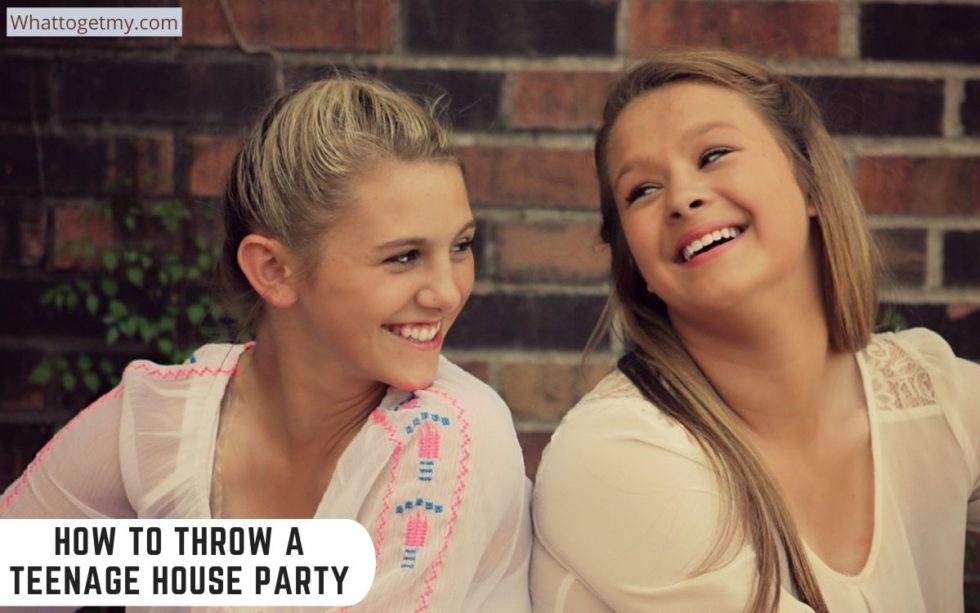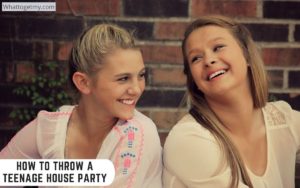 How to Throw a Teenage House Party
6 Ultimate Tips on How to Throw a Teenage House Party WhatToGetMy Instructional Article So, your child wants to gather up some friends, but you don't know how to throw a house party? We understand completely. You probably forgot how teen parties look like or
Read More »