21 Fun Things to Do with a Broken Arm
WhatToGetMy Instructional Article
Do you feel like your daily experiences will be a lot more exciting without a broken arm? If yes, this article is for you. Sustaining an injury sucks and no one is immune to it. Living our best lives comes with so many risks and no matter the safety precautions we put in place for ourselves, accidents can still happen. If you are currently stuck with a broken arm, cheer up and don't let it bore you. There are so many fun things to do with a broken arm and in this article, you will find a couple of interesting ideas. We must emphasize that you need to adhere to the safety guidelines that the healthcare worker has given you to avoid stressing your broken arm until it has completely healed.
This article has been divided into four subtopics to help you:
Speaking of broken bones, did you know that a broken leg was more than 2 times more likely to occur than a broken arm in 2010?  "There were approximately 529,000 fractures to the femur, tibia, and fibula compared with 231,000 fractures of the humerus, radius, and ulna" fivethirtyeight.com.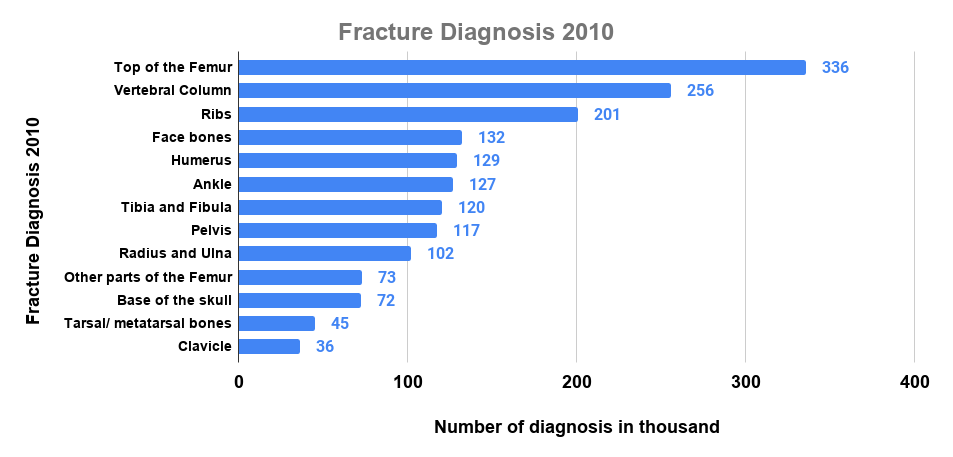 WHAT TO DO WITH A BROKEN ARM
Functioning with one arm as opposed to two can be uncomfortable. Even worse when the injured arm is the one you've been using dominantly. Simple tasks like writing, lifting a set of dish wares, bathing, dressing up and many more become a little harder and more time-consuming. If you are not the patient type, you might end up overworking yourself physically and emotionally and eventually becoming passive towards a lot of things. A broken arm is an opportunity for you to learn more about yourself.
In this section, we have listed a few important tasks/skills you need to train yourself to do/have with one hand. By doing so, you will broaden your skill, reduce dependence on people, keep fit, and maintain good hygiene.
1. LEARN TO WRITE WITH ONE HAND
Depending on how long you will be required to wear a splint or cast, you might find yourself in a position where you have to sign official documents, fill forms, and or leave brief notes for people. If the hand you use for writing is unavailable, it is important to train yourself to work with the other hand. People will not always be available to help you write. Moreover, being ambidextrous is cool. Do you know that only one percent of people around the world are naturally ambidextrous? Many of us are not part of that one percent but studies suggest that we can train the other hand to function as the dominant hand.
2. LEARN YOUR PERSONAL HYGIENE ROUTINE WITH ONE HAND
The last thing you want is to be unkempt because of a broken arm. For the first few days, or weeks, family and friends might show their undying support, and help out around the house but it is a good idea to insist on helping yourself where you can. You can only get better at helping yourself if you try. In the case of children, they should be assisted but also taught how to take care of themselves. It is empowering. Personal hygiene routines can be made a whole lot easier with ergonomic tools/gadgets.
3. ORGANISE YOUR SPACE WITH ONE HAND
We will not recommend that you organize the entire house yourself because it will be stressful. Such stress is not helpful nor needed. However, it is important to keep your personal space in order. It could be your room or the dinning table after you are done eating. Taking care of your personal space is a good way to keep fit since you will be active. It also improves your overall feeling of relaxation and happiness.
4. PREPARE A MEAL WITH ONE HAND
If you have enough free time on your hands, try preparing a simple meal all by yourself. It is a fun and adventurous activity that will keep you busy. Go online and search for simple meals from different countries, pick a meal and see how well you perform preparing it with one hand. It is amazing how your mind will teach you to improvise when preparing the meal.
5. KEEP FIT
A common mistake a lot of people with broken bones often make is to assume that their doctors' recommendation "to rest" means 'do nothing. This is false. Lack of activity can be detrimental to your bone health and your overall health. Studies suggest that patients with broken bones usually experience weakness, loss of muscle, and loss of bone mass weeks after their injury due to lack of exercise during injury. While a broken bone can be limiting, it should not stop you from being active. A couple of exercises that are perfect for people with broken bones are; walking, jogging, jumping, and dancing. A few recommended exercises for broken arms are; shoulder flexion, elbow flexion and extension, finger flexion and extension, and thumb flexion, extension, and opposition. Whatever exercise you choose to engage in, please do not overdo it.
FUN ACTIVITIES FOR KIDS WITH A BROKEN  ARM
Does your child feel bored because they are not allowed to do much with a broken arm? It is ok for parents to worry about the safety of their children while nurturing an injury, but please, let them breathe. Allow them to get creative and active, of course with a set of ground rules and proper supervision.  There are a couple of fun activities for kids with a broken arm to keep them excited and away from boredom.
6. FRUIT PICKING
Summertime offers children more playtime. They get to burn a lot of energy we don't even know they had in them. They are all for somersaulting, jumping, tumbling, rolling in a playfield, riding a bicycle, and many more. Since your little angel will not be participating in some of these activities, fruit picking can be a good alternative. Fruit picking is such a fun summer activity for children when they work as a group, help out family (grandma or grandpa), and get a reward in the end. If your child has cousins and friends that could join them in this activity, we recommend that you let them tag along. If you don't have fruit trees, there are Orchards across the country where children, foodies, and families can pick their own fruits. Some of them offer exciting activities apart from fruit picking for a little fee. Look for orchards closest to you. Meanwhile, you can visit orchards like;
7. TREASURE HUNTS
Children love treasure hunts! It is fun and also safe for kids with broken arms. Hide things around the garden or inside the house and let them find them. This will also help keep them in shape as they move around exercising both their fine and gross motor skills.
8. BALL GAMES
Ball games are exciting. There are creative and interactive ways to play beach balls, balloons, pit balls, and even football, such that it does not pose a danger to a recovering child.
9. FASTEST HAND TO HIT THE BELL
"Fastest hand to hit the bell" is a highly competitive game that can be played with one hand. Participating teammates are to hit the bell first when a particular sign is given. The sign could be anything. It could be when a green ball appears on the screen or when the music stops playing. The participants have to be the first person to hit their bell. At the end of the game, the person with the highest number of precision wins and is given a little price.
10. DANCING
Everyone loves a good dance. It is a good way to lift a person's mood. Dancing could get your child out of a sullen mood of not being able to play normally. Put on good music and let everyone have a good time. You could also decide to learn a set of moves you guys will present to the entire family. You could also record those moves after you guys have perfected them and share a video of your dance moves on social media or family groups. It will give your child a sense of achievement and perhaps, a new hobby too.
There are many more fun things a kid with a broken arm can do. You could also borrow a few ideas from the next subtopic.
FUN THINGS TO DO WITH A CAST ON YOUR ARM (FOR ADULTS)
Usually, recovering from a broken arm comes with free time to get enough rest. Sleeping the whole day is not an option. It really gets boring too. There are a couple of activities that could lift your mood and keep your active self rekindled.
11. BOARD GAMES
Chess, scrabble, monopoly, and dart-throwing are a couple of fun and engaging board games to play with a broken arm. It keeps you mentally alert and distracts you from feeling bored. The cool thing about many board games such as Chess, Scrabble, and the likes is that they have online versions.  You can either choose to play with a stranger online or the computer. But if you wish to play the actual board game and you do not have anybody to play within the comfort of your home, you could invite a friend over. Their company will be great. You could also step out and visit game stores, colleges, church groups, and homes for the elderly. You will make great friends and game buddies too.
12. TAKE A WALK
Long walks can be very therapeutic and enjoyable. If you are the type of person that loves to introspect and evaluate yourself, long walks provide you with enough seclusion to think things through. Eleven if you are not that type of person, long walks are probably the best and safest type of exercise for some with a broken arm. It will improve your mental state, help you burn calories, improve your balance and coordination, and save you some future medical expenses.
13. PAINTING
Take the free time to paint a masterpiece for your home, who knows, painting might actually be your thing. Even if painting is not your thing, you could make your next work a project. There are many online pictures and video challenges on painting and you could join the fun. The end result will give you a sense of achievement. If it is your first time painting, you will find art tools for amateur painters in our article best gifts for young artists.
14. MOVIES
If you have enough free time on you, watching movies is actually one of the fun things to do with one arm. Have family movie time at home or go to the cinema. You could also binge-watch your favorite series with your partner.
15. BEACH VISIT AND GAMES
Visit the beach, feel the breeze, watch the wave and play some games with strangers, friends, or family. You could play football, beach ball volleyball, tug of war with one hand, dart throwing, and ping pong ball games.  These are all perfect broken arm games. You can make your visit to the beach a hangout for friends. Let your friends tag along, that way, you are sure you have people to have fun with at the beach. Check out the best beach games for families.
16. GARDENING
Take up gardening as a new hobby. Watching seeds grow into seedlings and then into fruitful plants is beautiful. Plus we get a sense of accomplishment when we are able to grow our own food. In 2017, some respondents were asked why they enjoyed gardening, check how their responses were ranked below;
The best thing about gardening, source: Statista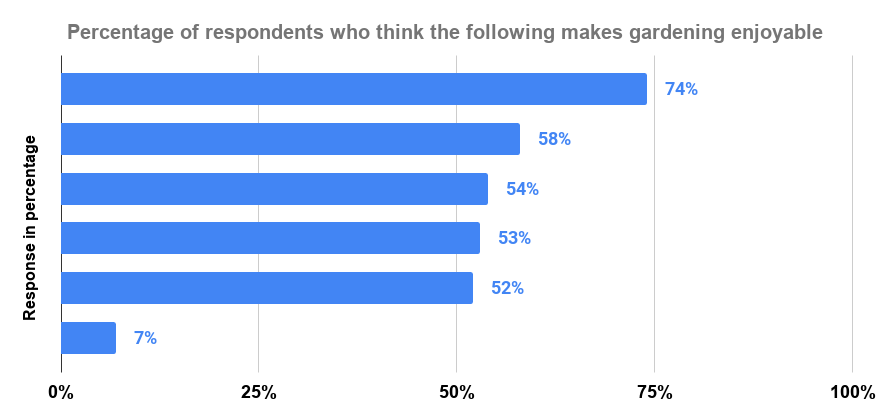 17. SPLINT/ CAST REMOVAL PARTY
You should start early to plan for a splint or cast removal party. It does not have to be a serious party and you do not have to spend much organizing it. It is just a moment to appreciate those that started the journey with you. Those that showed you support throughout the period you had a broken arm. You can host the party a few days before you finally take off the cast. Some of your party activity could be;
Cast art decoration

Cast autographs.
18. READING
If you are an avid reader who loves paperbacks, this is a good opportunity to catch up on all your favorite authors' new work. Even if you are not an avid reader, you can read one or two novels and perhaps join some online book clubs to discuss your views on books you've read.
19. PICTURE OR VIDEO BLOGGING
Have you ever thought of starting a picture blog? Picture blogging is a lot easier than article blogging. You just need good picture or video editing skills and viola! You can start to add a little sunshine to people's lives through your purposeful well-themed picture or video blogging. Who knows, you might make a few bucks while blogging.
20. VISIT CULTURAL CENTERS
If you've not visited a petting zoo, an aquarium, a museum, or even a gaming center, you can use whatever free time you have to visit these places. Petting and feeding animals with one arm will be fun. You will also get to see the reaction of some animals to your cast. How about you play video table tennis games at a game center? We think that it is a thing to do with a broken wrist.
21. PAINTBALL GAME
It's not going to be easy using one arm to shoot paintballs but it's definitely going to be a fun activity. We will not encourage you to try this game a few days or weeks into your arm injury. Rather, try it a few days before you remove your cast. The paint splash will be a good souvenir.
FUNNY THINGS TO WRITE ON A CAST
Do you wish to make your cast a little bit fun? Do you wish to add your personal style to your cast? Here are a few funny things to write on a cast:
I am napping, please do not disturb (draw do not disturb sign)

'Knock knock' "Come back in 7 weeks' time, will ya?"

I said "break an arm" I didn't mean literally.

Scratch here, here, here, and here. Uuh! It feels so good! Scratch here one more time pretty lady

Why are you treating me like an egg? My shell is pretty tough

Temporarily out of service

Na na na na na, you cannot see me (add music symbols)

Draw infinity stones on your cast
FREQUENTLY ASKED QUESTIONS
1. What can you do for fun with a broken arm?
Play board games, and video games, take a long walk to stay fit, have jol time at the beach, do a little gardening, paint a masterpiece for your home, watch movies, read your favorite author's novels, and visit cultural centers. These activities are engaging and will keep you both physically and mentally active.
2. How can you stay in shape with a broken arm?
It is recommended to always stay active. Take a long walk, train yourself to perform some chores with one hand, pick up hobbies like gardening, and perhaps visit places you've never visited. It could be an aquarium, museum, game center, orchards, petting zoo, an art gallery, and many more. What is important is that you avoid doing nothing while nursing a broken arm.
3. How can I make my broken arm feel better?
You can make your broken arm feel better by keeping fit. There are a couple of arm and finger exercises that have been recommended for people with a broken arm. You will find sufficient resources online. Be mindful of your arm position while resting. It is recommended to support your arm with a pillow while resting. Also, seek the counsel of your health care worker.
CONCLUSION
Having a broken arm is not the end of the world. It is an opportunity for you to discover new things about yourself while spending quality time with family and friends. Practice writing left-handed or your non-dominant hand, do puzzles and darts too. Take walks, go jogging and maybe read a couple of books. Remember that this is a temporary phase. Instead of mopping about and overwhelming yourself with negative emotions, focus on new things you can learn and enjoy as you recover. We hope that you find this article helpful.
ESTIMATED TIME DESIGNING AND UPLOADING THIS ARTICLE
ESTIMATED TIME RESEARCHING AND WRITING THIS ARTICLE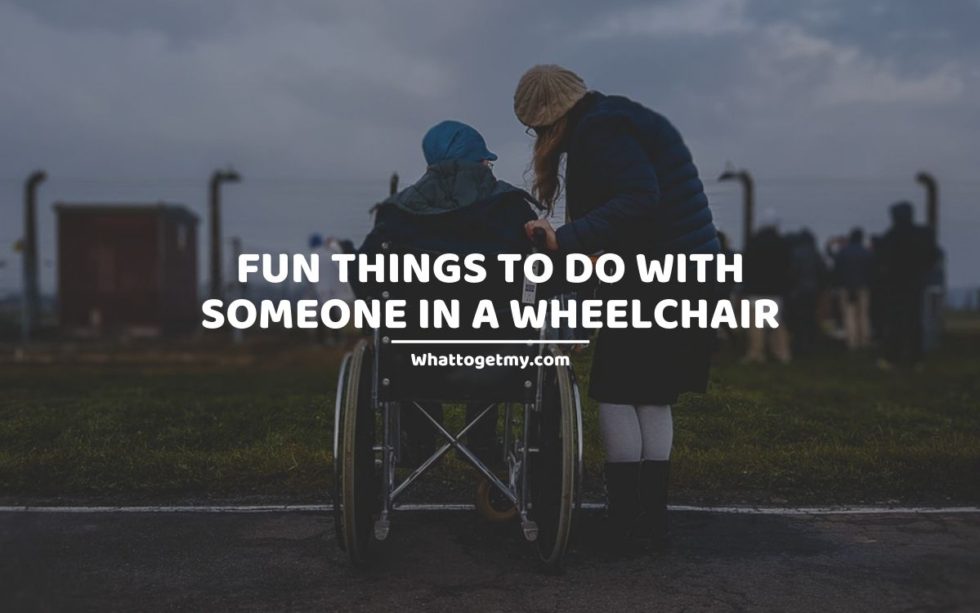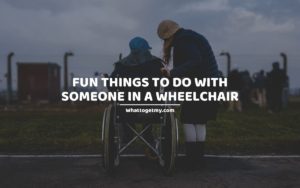 20 Fun Things to Do With Someone in a Wheelchair
Fun Things to Do With Someone in a Wheelchair WhatToGetMy Instructional Article There are many different reasons and factors that put people in wheelchairs. Whenever you are planning activities with wheelchair bound people, consider the mobility of the activity and the availability of the person.
Read More »