For many church visitors, first impression counts. If they do not feel welcomed or comfortable, they will most likely not show up again. This is why many churches invest in hospitality.
Hospitality involves many things including the packages that have been prepared for congregants, especially first-time visitors. These packages do not have to cost a fortune to be considered appealing or acceptable. These packages are only but the cherry on the cake. What most visitors lookout for is comfort.
We've compiled a list of amazing gift items that churches can add to their hospitality package and these gifts are inexpensive. We've sectioned these gift items into four.
Gifts for first-time visitors

Gifts for invited guests such as ministers

Gifts for children  guest 

Church giveaway gifts for congregants (including visitors)
Let's dive into it.
WELCOME GIFTS FOR FIRST-TIME VISITORS
There are a couple of inexpensive gifts that can be added to the church brochure for first-time visitors.
As an Amazon Associate we earn from qualifying purchases. We may earn a small commission for our endorsement, recommendation, testimonial and/or link to any products or services from this website. Thank you, your qualifying purchases help support our work in bringing you real daily gift ideas.
Quick Overview: Gifts for Church Visitors
1. BIBLE VERSE WATER BOTTLES
These reusable water bottles come in different colors and with different bible verses. With a push-button, flip-top lid, accidental opening and spillage is prevented. It is a 280z water bottle and roughly 10inches tall. First-time visitors will sure love a multi-purpose water bottle like this one.
Most customers consider this water bottle to be sturdy, leak-proof, giftable and worth purchasing.
2. PROVERB 31 JOTTER PEN
For occasions such as women's conferences, this proverb 31 jotter pen set will make a good gift for invited guests. It is a package most women will love to have because it speaks to them. This jotter has 96 rule sheets, a pen holder and a faux leather exterior. The pen comes with an inscribed bible verse.
The design and quality of jotter is great. This is what most customers love about it.
3. BOX OF PRAYER CARDS
Prayer cards can be valuable for first-time worshippers since some of them might be new converts. New converts often need a lot of materials to guide them through their new christian journey and these prayers cards will assist them with prayer points. Prayers are printed both in front and at the back of each card. In total,  this pack contains 101 prayer points from the scripture.
Customers that have bought these cards love it.
4. CHRISTIAN TRAYS
Well wrapped snacks and drinks can be placed on these trays and be given to new members as a take home gift. These trays are beautifully designed with flowers and inspirational bible verses. They come in varieties of colors, designs and bible verses. They are 2.75x7inches which is a great size to package finger snacks. There are other items that can fit into these trays are gifts too.
Customers that have purchased this item thus far are  happy with their purchase.
5. POCKET LEATHER JOURNAL SET
Visitors may find this pocket journal useful during service, to jot down important points during sermon. Apart from that,this is a very handy gift for everyday use and they will love this as part of their package. This journal set comes with two journals. It has 200 numbered pages, two ribbon bookmarks, elastic band journal holder and a pen holder. It also has dotted lines within each sheet that enables a person to tear off each sheet easily without ruining the entire page.
These journals are considered thick, sturdy, durable and giftable by customers.
GIFTS FOR INVISTED MINISTERS
Occasionally, churches invite other pastors and ministers to edify the church. As these ministers bless the church, churches often feel the need to bless their invited guests too. There are a couple of items churches can get for such ministers. While we've listed a few, check out our article on gift ideas for church leaders and ministers
6. MUG GIFT BOX
Scriptural mugs are cute gift items visitors will be surprised to receive. Churches can insert their brochures and colorfully wrapped cookies in them and present to guest ministers. It will make a good hospitality package. These 12oz mugs come with different bible passages, different art designs and personalized boxes. It has a space where the name of the church and the guest can be hand written which is great.
Most customers were happy with their purchase.
7. LEATHER KEYRING PEN GIFT BOX
This two piece set gift box  is another lovely gift for male special guests. It includes a leather keychain and a metal/wood ballpoint pen. A lighthouse design has been printed on the leather. The box interior has carefully fitted foam for both items.
This is a well thought out package. The presentation is good, no wonder customers are happy with it.
8. PORTABLE MIRROR
For female guest ministers, you can put this mirror into a portable inspirational purse, and maybe add a well fragranced hand cream into the purse too, it will make an amazing gift. The inspirational quote inserted on the mirror is lovely and the design, gorgeous.
Quality product, highly recommended.
GIFTS FOR CHILDREN GUESTS
Children cannot be excluded in the hospitality package; if any, they should be given priority. There are a couple of items to entertain child guests. For toddlers, do check out our articles on quiet activities for toddlers in church.
9. RELIGIOUS STAMPER SET
For kids between the ages of 4-6, these religious stampers will make a fun gift. You can pack two of these stampers with a coloring book, pencil and crayons as a gift; they'll love it. The goal is to keep them happy and busy while they learn about the scripture. They will be happy to come back next time. This stamper set comes with 50 different  stamp designs in 10 colors. These stamps are BPA free and non toxic.
Customers consider this set worth buy and value for money.
10. NOAH'S ARK JIGSAW PUZZLE
Jigsaw puzzles are fun, interactive and educational games for kids. They could learn more about biblical characters and events with these puzzles. This Noah's ark jigsaw puzzle will make an exciting gift for children, particularly between the ages of 4-6. It has 48 jumbo size puzzle pieces of vibrate colors. It is made with high quality cardboard and it is non toxic for children.
Although two customers complained about having repetitive puzzle pieces, most customers loved this puzzle. They highly recommend it too.
11. RELIGIOUS COLORING BOOKS
Coloring books are a good gift item for children. It is a fun interactive activity for Sunday school lessons and it makes learning easier for kids. This coloring book set comes with 12 coloring books and each pack has crayons. Each book also has 16 pages of activities.
It is a good church gift for children.
12. FUN ERASERS PACK
These animal shake-like erasers can be added to the children's gift package. They can be used as toppers on pencils. The pack comes with 50 erasers, shaped into different animals and colors. Their bulging eyes are catchy and will be fun for kids.
Customers consider these erasers adorable, stretchy and fun for kids
13. GOLDFISH CRACKERS PACK
The package would not be complete without some form of snacks. This snack pack contains 12 goldfish cheddar crackers packs, 10 goldfish colorful cheddar crackers and 8 goldfish pretzel crackers snack packs. All these flavors are  tasty and delicious.
This snack has a high rating for flavor, portion size, freshness and giftable. Most customers were happy with their purchase.
CHURCH GIVEAWAY FOR CONGREGANTS
When churches conduct weekly/monthly themed programs, seasonal programs, games and many more, there are a couple of items they could give as gifts.
14. CHRISTIAN BOOKMARK PACK
A lot of church members will appreciate bookmarks as gifts especially for their bibles and church journals. This bookmark set has 60 bookmarks, 12 designs (front and back) and 10 pieces of each. This 7×2 inches bookmarks are water resistant, they have holes for string/ribbon and inspirational bible verses inscribed on them.
These bookmarks were considered to be thick, sturdy, durable, giftable and worth getting by most customers that have bought them.
15. CHRISTIAN SILICONE BRACELETS
Silicone bracelets are fashionable, cute, a good reminder of quotes and a good tool for propagating the gospel. Apart from the customized/branded silicon bands of the church, these bible verse silicone bracelets are a good giveaway item church members will appreciate. A pack contains 12 silicon bands, all black with colorful inscriptions.
What most customers love about this bracelet is the quality.
16. CHRISTIAN KEYCHAIN SET
Another giveaway item that churches can get for their members are these high quality keychains. This set comes with 12 keychains, 4 identical designs/inscription and 3 pieces of each design. The keychains are made with aluminium metal and have colorful scriptural engravings on them.
These are high quality keychains; value for money.
FREQUENTLY ASKED QUESTIONS
What welcome gifts can be given to church visitors?
We've mentioned a couple, such as pocket journals, water bottles, mugs, bookmarks, keychains and many more. 
What gift items can be given to children?
Jigsaw puzzles,  coloring books, fun erasers, snacks and many more items from our gifts list. You can include hand bands too.
CONCLUSION
Being hospitable to visitors increases the chances of them returning again and there are a lot of ways to make them feel welcomed. While they dont ask for gifts, it would be lovely to organize one or two items for them. We have listed a couple of items that are suitable for visitors and all these items are inexpensive. We hope that our 16 gift ideas have been helpful.
ESTIMATED TIME DESIGNING AND UPLOADING THIS ARTICLE
ESTIMATED TIME RESEARCHING AND WRITING THIS ARTICLE
Try our AMAZING GIFT FINDER TOOL! Find GIFTS with 1 CLICK!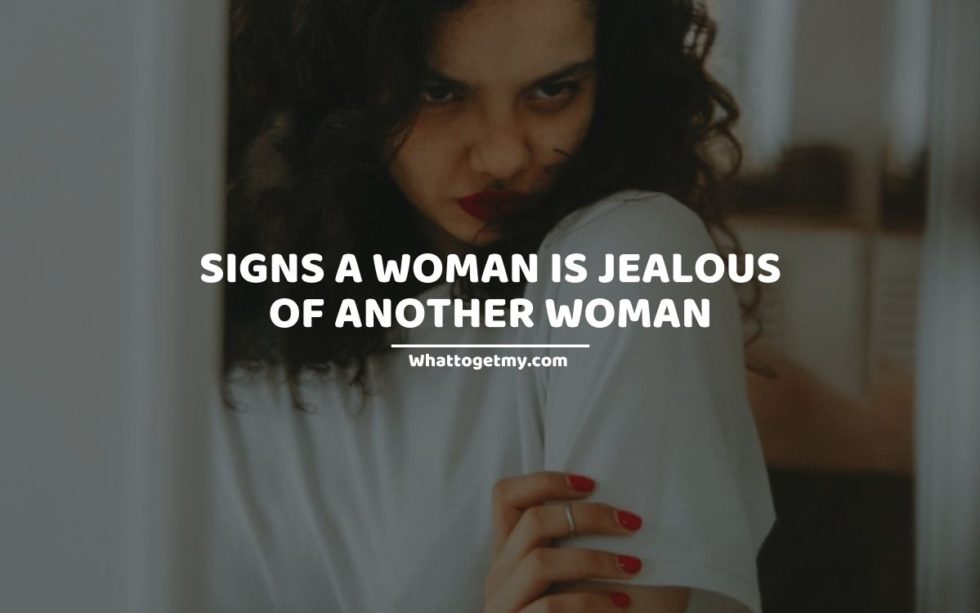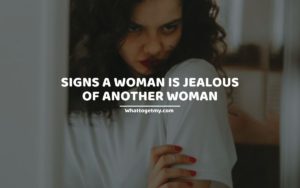 21 Signs a Woman Is Jealous of Another Woman
Signs a Woman Is Jealous of Another Woman WhatToGetMy Instructional Article Jealousy is a dark emotion we all feel as humans. No human being is immune from it But like any human emotion, we have control over it. A jealous woman however is one that
Read More »