7 Things to Do for Your 20th Birthday in the Winter
WhatToGetMy Instructional Article
Your 20th birthday is a great celebration as it marks the exit to your teen years and your entry to your decade of adulthood. It is quite natural to want to go all out and celebrate in all the ways that you can – and that is completely understandable.
Being a winter baby has its perks but it also has its pitfalls, for one you cannot count on the weather to properly plan your birthday party, and even if you can, most people would rather stay in than go out on a cold winter day if they can avoid it.
This article brings you some of the alternatives to having a classic birthday party where you can still invite your friends and do activities that you all enjoy.
When planning a winter birthday celebration, always make sure that the venue is warm enough for people – if you are having a party or gathering of some sort. Indoor activities almost always win when it comes to winter parties or gatherings. However, for your 20th, you may decide to skip on a birthday party and do some of these things instead:
WHAT TO DO FOR YOUR 20TH BIRTHDAY IN THE WINTER
1.
SNOWBOARDING
Invite a few of your friends who are as adventurous as you to go snowboarding. You can make this a birthday weekend getaway and have fun with snow sports and games at a winter resort of your choosing. Check out these best places for snowboarding in the world!
2.
BIRTHDAY PHOTOSHOOT
What's a more 21st-century thing than to have your pictures taken professionally for your Instagram posts? You can decide to either hire a professional photographer (this may be slightly expensive) or you and your friends can try different types of phone photography, find an exquisite location, and take pictures. Make them as artsy as possible. Here are a few tips on how to take the best pictures in winter using your phone.
3.
INDOOR ICE SKATING
Invite a group of your friends to an indoor ice skating venue near you. It is fun and on occasion, they will reserve space for you for a private party so you can even have a party if you wish to.
4.
BASKETBALL GAME
If you are a fan of basketball, then you will enjoy their winter games which are usually played on an inside court. It is warm and cozy and there are snacks. You're sure to have an awesome time watching the game – especially if it is one of your favorite teams playing. And even if it isn't, you will enjoy it for the love of the game.
FUN THINGS TO DO FOR 20TH BIRTHDAY IN WINTER
5.
TEA PARTY
Hosting a tea party is a great way to fight the cold. There will be hot beverages and warm pastries. It is sophisticated, fun, and has an element of homey feeling to it. You can add multiple games to play at the tea party that you and your friends will enjoy. Here are some tips on how to throw a tea party.
6.
LASER TAG
A great indoor party game that is suitable for people of all ages. Get your crew ready and march forth into war! (okay, maybe not as dramatic, but you get the point). It is a fun game and will make a fun experience, too. Plus, you will be creating memories with your friends.
7.
INDOOR ROCK CLIMBING
If you are an adventurous person, then this activity will be so much fun for you. It gives you the thrill of adventure in a well-lit, warm, safe, and controlled environment. You can either choose to do this with your family or you may decide to invite your friends instead, your choice. Either way, you are going to have so much fun and make long-lasting memories with your family and/or friends.
WINTER BIRTHDAY OUTFITS FOR 20-YEAR-OLDS
Your birthday outfit is a big deal. Your 20s are significant years and you may want to reinvent your style and debut your new look as your birthday outfit. A lot goes into finding the right signature style and fashion is always evolving. Make sure you choose clothes that not only suit you but also ones that you are comfortable wearing – and of course since it is winter, clothes that are warm and cozy. Your style is unique to you and only you get to decide what you want to wear and how you want to present yourself to the world.
FREQUENTLY ASKED QUESTIONS
What are some unique 20th birthday party ideas and themes?
As you leave your teen years behind, you are going to want to pick out more sophisticated and "grown-up" party themes to go with your new age to usher you into adulthood. You may choose different themes such as throwback – where you plan a retro party themed with the year you were born – what was popping in pop culture back then? You may also have a Gaming themed party, and a concert themed party – which would mostly consist of karaoke and that's where the fun lies!
What do I want for my 20th birthday?
Whether you are trying to decide whether to get a present for yourself or if someone has offered to get you a special present for your 20th birthday, it can be quite hard deciding what you truly want that special thing to be. We would advise you to start with your hobbies, what do you like to do in your spare time? If you like video games, then maybe a new console just might be the thing you need? or maybe new gaming pads? If you like music production then maybe you would prefer a drum machine? You can also take a look at this list we compiled to see other birthday gift ideas for a 20-year-old you may like.
What are some things to do before your 20th birthday?
There are so many things you can do before you turn 20 and most of them should be about you taking advantage of your youth. Take time to appreciate all the things you can do before you become a legal adult, or at least one year closer to it. You can visit your grandparents if you haven't seen them in a while, make some new friends or re-connect with some old ones, save up enough money to travel around the world, or at the very least across the country, pick up on new hobbies and hone them into marketable skills, learn a new language, tell your parents you love them every chance you get, and lastly leave yourself open to love, friendship, and adventure. You will never go wrong with any of them even when they do not go as planned – there are always lessons learned, and a life lived.
What are some things to avoid before your 20th birthday?
The one thing we would advise against before your 20th birthday is binge drinking alcohol – do not do it, not even on your 20th birthday. Even when you are in the spirit of celebration, you should remember that you are not yet of legal drinking age and therefore must abstain from doing so when you plan parties or get-togethers – unless you are celebrating your 20th in a country that has a different drinking age (which is 18 in Europe and most African countries). In a study conducted by the CDC in 2015, it was shown that 20-year-olds binge-drink more than adults aged 35 upwards. This means that you will be very tempted to have alcohol on your 20th birthday especially if you have friends that already drink alcohol and if you have already had alcohol yourself.
Who Binge Drinks? Source: www.cdc.gov
Aside from you not being of legal age to drink, there are many risks that can come from binge drinking such as car accidents ( do not drink and drive), overall clumsiness which can lead to serious injury of the self or another person, and it may even lead to alcohol poisoning.
CONCLUSION
Planning for your 20th winter birthday can be quite tasking especially when you are looking for activities that are group involving and you are trying to fit your friends and family into your plans. You may get a lot of no's and last minute cancellations because of the weather but don't let that bring you down. The best part about the activities in this article is that they can be done in groups but also are perfectly done alone or with just two or three people – so really you don't need a large crowd to make your 20th birthday in the winter fun and memorable.
ESTIMATED TIME DESIGNING AND UPLOADING THIS ARTICLE
ESTIMATED TIME RESEARCHING AND WRITING THIS ARTICLE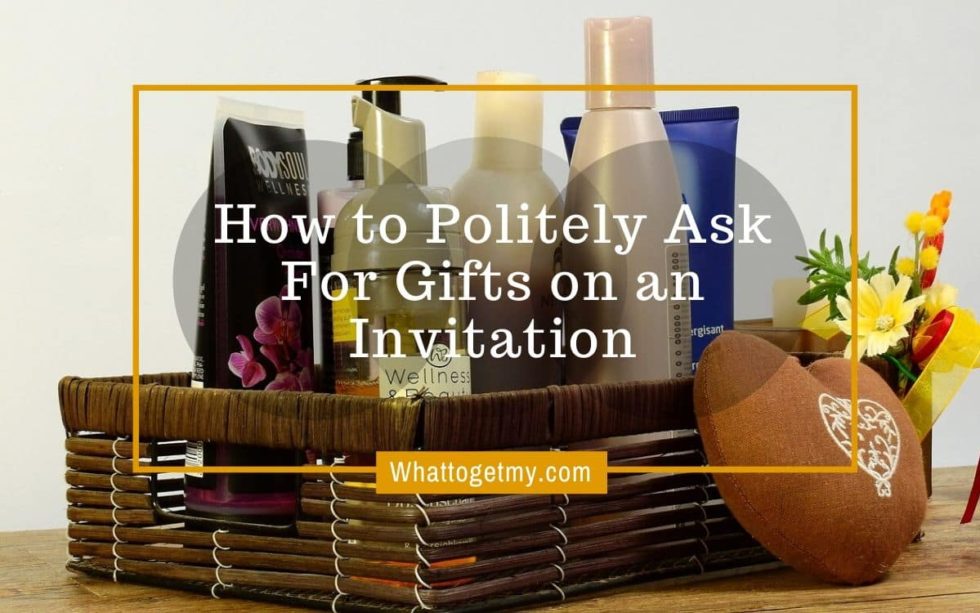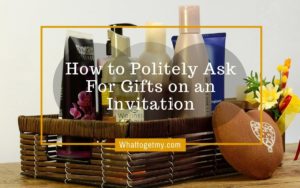 How to Politely Ask For Gifts on an Invitation
3 creative ways to How to politely ask for gifts on an invitation WhatToGetMy Instructional Article Asking your guests for gifts on an invitation is a situation that needs to be treated carefully.  Although, most of the time it is not necessary to ask people
Read More »