14 THINGS TO DO ON LONG CAR RIDESd
WhatToGetMy Instructional Article
Growing up as a kid in the busy city, mum would always take us on long-distance trips to the rural community which she often told us was our home. It was always a long ride.
My brother Keshi and I hated making those long trips. It was so boring that we would sleep all through the long ride.
I hated it most for I could count a thousand and one things I wanted to do with my friends rather than go on a long car ride to the village.
I wondered why mum preferred to ride for a long distance to the village rather than to short distant places like malls, game centers, toy shops, etc. where we could have fun all day.
We looked forward to these long car rides every summer as they became a routine, yet we hated it still.
Now, I see myself going on long car rides without mum having to drag me along, as I have learned a few tips on things to do on long car rides to make the long journey fun and very less boring.
These tips have helped me create fun-filled memories of my road trips, and to have a no boring long car ride experience ever since I learned about them.
These tips are guaranteed to make your once boring road trips an exciting one whether you are on the long car ride as an individual or as a group.
First of all, every trip involves planning;
How long is your car ride for this trip?

Will you be going alone?

What fun things do you plan to do on the way? (don't worry, by the end of this article, you would have more than enough to pick from).

What basic items have you planned to go with?
Ensure you schedule your trip before the day to avoid last-minute disappointments. This means you should have made plans on how long the trip would last. This will enable you to plan on your resources for the long trip.
If you are going to stop over some localities and spend time there, also make these plans and allot resources to them.
How much time are you giving for this trip?
Do you have enough resources to cover for the length of time?
Going on a distant car ride by yourself is different from going on a long car ride with a group of friends or relatives. The planning and resources must accommodate those involved.
How many people are going?
What resources does everyone need to bring to make the trip a success?
Has accommodation been made for all involved?
These are some questions you answer if you are to go as a group.
The list I made in this article will help you choose what fun things you can do on your road trip.
Have I made proper arrangements for the items I need to make it a fun trip?
Going on a road trip would involve some important items that would help make the trip easy and stress-free. The following are the essentials;
Drivers Licence; a valid driver's license is a means of identification and also a license to operate a vehicle or even rent a car. You will need it for your long car ride.
Vehicle Registration: the vehicle you plan to use for your long car ride must be duly registered.
Car Manual; if you are driving long distances, as an individual or group, the car could break down on the way, especially if you are traveling to a remote or rural area. You may need the car manual to guide you in managing issues of such nature if it arises.
Car insurance; in some countries, it is illegal to drive cars without car insurance. It is advisable for you to always go with your insurance.
First Aid kit; in case of an injury, are you prepared? A simple first aid could be a lifesaver, you need it on your road trip.
Spare Tire; are you going to go on a long car ride without a spare tire? Get a spare tire, or check the condition of the one in your trunk.
Snack; would you prefer to go without one? Would you prefer to buy some on your way? This is a very basic item to include in your list of items to take on a long car drive. You don't want to get hungry on the way, this could destroy the fun, and you don't want that. Except you are well aware of the path and layouts of the journey and know where to get your snacks along the way, do not go on long drives without a snack or two.
Spare Cash; you need more than the total cost of your planned expenses, you need spare cash for your long car trip.  There are a lot of things to buy on long car rides. You may need extra cash to pay for;
Road trip entertainment

artifacts and memorable items found on your road trip.

or even for charity.
You may see a lot of items you may love on your road trip. It could be disappointing when you don't have money to buy something you want. If going to a rural or remote area, access to ATMs and options for cashless transactions may not be available, you need to take some extra cash on your distant road trips.
Below is a list of things to do in a Car on a Road Trip
1. LISTEN TO MUSIC
Yes, you could listen to a ton of music and enjoy the long ride to Toronto. Listening to music is on the A- list of things to do on long drives. The good thing about listening to music during long rides is that both you as the driver or passenger get to enjoy the great music as you ride. You may need to plan this by making a mix of the kind of music you like. You don't want to take with you a list of boring songs that would drive you nuts on the way.
2. HAVE A SING-ALONG
It could be really fun having other voices singing along to the music. This is one activity kids and adults can do on long rides. I wish mum had known how fun this could be. Now when I take my kids on long car rides, they always look forward to singing along as the music plays. My little girl Laila sometimes gets carried away as she uses a stick or her hairbrush as a microphone, and then demonstrates just like she sees in musical videos. We enjoy watching her do that and it makes our long car ride journey exciting.
3. TELL STORIES
Who doesn't love a great story? This is not just an activity adults can do on a long car ride, children can do this too. Whether it is a story from a movie, a novel, a radio story, a good story is great entertainment. If you are as good a storyteller as my son Brandon, then your companions on a long car ride would never be bored. You all could take turns and tell stories if you were traveling on a long car ride as a group.
4. READ A BOOK
Oh yes, another method of having an exciting long car ride is by reading a book. If you were going on the long car ride alone, you could make plans and pick up some books you longed to read. This way you could use your travel time well by reading on the journey. If you were going on the long car ride as a group, you could tell each member of the group to come with an exciting book. Each of you could take turns to read to the hearing of the others so they too would enjoy the book.
5. WATCH A MOVIE
On our last distant car ride, we watched the movie titled: squid game and the platform . The storyline evoked a lot of questions that we tried to answer, this made our long journey a conversational one and mind bugging too. You too can try watching a movie while on a long car ride. Remember you can only do this if you are not the one driving. This also needs to be planned; pick the genre of movies you love watching before the date of the trip. Ensure they are playable. If you are going with children, ensure the movie is age-appropriate. If you are to go for the trip as a group, then you may need to involve the others in the kind of movies to pick. Watching a movie during a trip could be a lot of fun.
6. LISTEN TO THE NEWS
Listening to the news is a road trip activity for adults and kids alike. If you were like my dad who loved to always have a radio handy so he would regularly listen to the daily news, then you got your exciting gig for a long car ride. You could listen to the news and still stay informed while on a long car ride. If you were traveling in a group, you and your group could discuss the subjects of the news, this can be very exciting, you should try it.
7. LISTEN TO PODCASTS
Listening to podcasts is a fun thing to do on a long car ride. Whether it's a  crime podcast, a business podcast, real estate, etc., you could ignite the fun in your long car ride by listening to a podcast. Ensure it's on a topic you like. And if you were in groups, you all may need to decide the topic of the podcast to listen to during the trip.
8. PLAY A GAME
Have you ever played a game while on a long car ride? If not, you may need to add it to the list of things to do in your next long car ride. What kind of game do you like? Whichever it is, you will need to plan and ensure the game is part of the trip. Download or buy it ahead of time before the travel date. Games are a great way to keep busy, it can also be exciting winning a game, it is also more exciting playing with your friends. This could add flavor to your next long car ride. Games are a sure way to make exciting road trip entertainment for adults and kids,  you should do it.
9. TAKE VIDEOS
Imagine going on a long trip and having no memories of it. That's what happens when you go on a trip without taking any recorded pictures, audio, or videos. You could even do all three if you are traveling all by yourself. There are a lot of things to see on a road trip. You may need to take with you the equipment you need for this. This could also be fun if you were on a long car ride with friends or in a group.  You could stop over to take memorable pictures of places along the drive as you go.
10. TALK ABOUT MEMORABLE PLACES
Since I had traveled more times than I could count on long car rides to the rural community, I have as much memory about the trip and the various locations along the path. These stories can not all be told in one trip; the places our car had spoiled, the lonely area along a bushy path, the river habitat for crocodiles, the various villages along the path and their weird traditions, etc. You too can make great memories and tell them to others on your next long car ride. There are a lot of memorable things you can do on a road trip. Every road trip is memorable in itself and each memorable story is worth telling. What memorable story can you share about a road trip?.
11. EAT A SNACK
This could be very enjoyable. When we would follow mum hesitantly to the village then, all we looked forward to was the snacks for the road trip, and mum sure knows how to make great snacks. She would let us munch on as much as we wanted. If you are a foodie like me, then you would know the importance of having a snack on a long car ride, this way you always look forward to having a bit of a delicious experience.
12. VISIT ROADSIDE ATTRACTIONS ALONG THE PATH
Exciting and weird places could be along the path as you journey along, you should try visiting those places as this could be the very fun you need for your long car ride. Stop by at an eatery, museum, zoo, market, monument, landmark, etc. take a picture, audio, or video of the place and store it as part of the memory. Buy a thing or two at the local market, especially unique and locally made wares you see on a road trip, have a taste of their food, or buy a local dress, you could even interact with some of them to gain more knowledge of the people you meet on a road trip.
13. WORK ON A PROJECT
Long car rides can give you the time you need to finish that project you have been working on. Plan taking the project with you if it's something you can do while in the car. Instead of allowing yourself to get bored from riding in silence, take out the project and keep busy. This is a part of things to do in the car when you are bored, especially when in need of things to do on long car rides without electronics. Your project could be writing, drawing, reading, etc.
14. REST
Many individuals on long car rides end up sleeping from the point of exit till they arrive at their destination. Taking a long car ride could be the break you have been looking for. If you are such a busy person who has no time for good sleep, you may consider using the ride time to rest adequately.
ESTIMATED TIME DESIGNING AND UPLOADING THIS ARTICLE
ESTIMATED TIME RESEARCHING AND WRITING THIS ARTICLE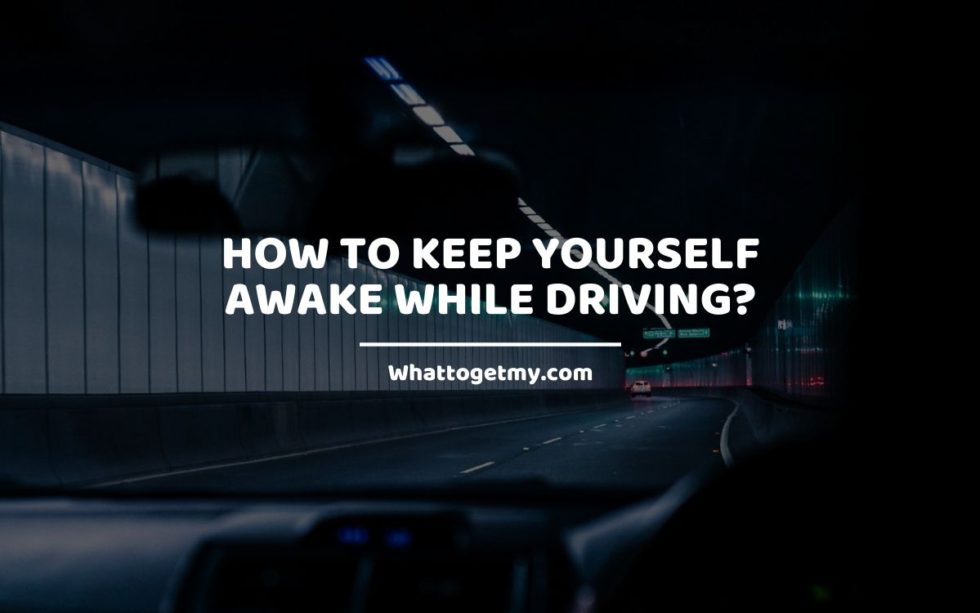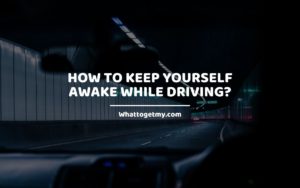 How to Keep Yourself Awake While Driving?
How to Keep Yourself Awake While Driving? WhatToGetMy Instructional Article Are you wondering how to keep yourself awake while driving? Then, this article is for you. We want to talk about traffic safety, so our focus will be on people who have to drive at
Read More »