11 Thoughtful Things to Do With Pregnant Friend
WhatToGetMy Instructional Article
True friends support each other because they want to see each other succeed.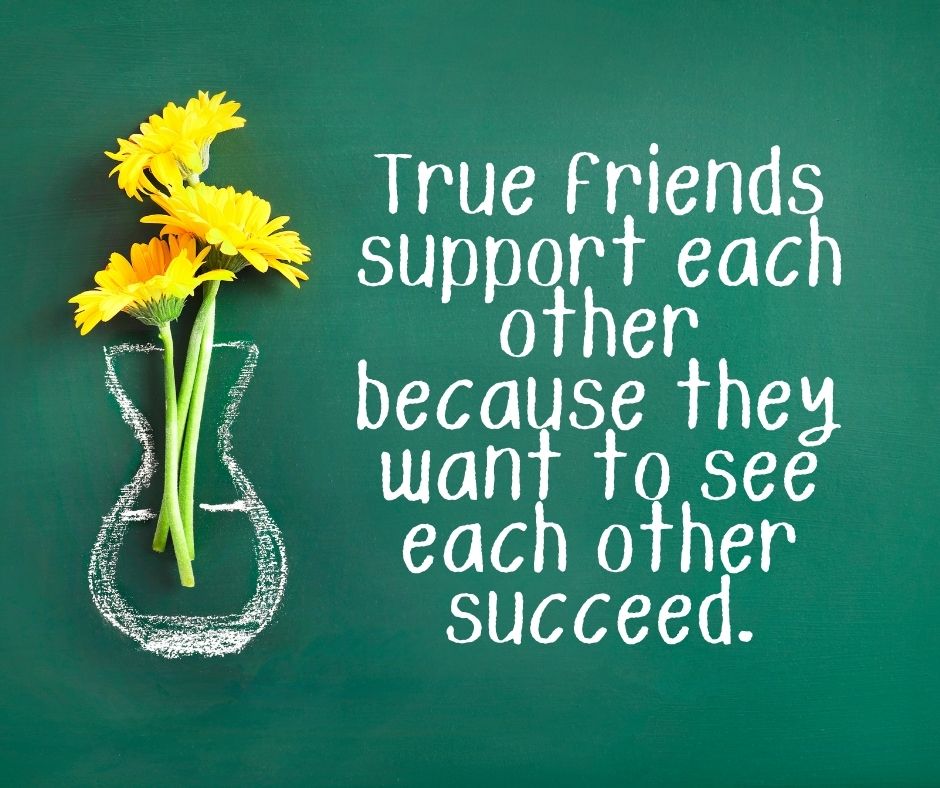 Hey, would you love to join our fun survey? We will be happy if you did. You can scroll down to the end of this article to participate. "Is it okay for pregnant moms to allow people to touch their baby bump?"
Speaking of fun surveys, did you know that a survey by Statista found that people the age of 65 and above are less likely to agree that a pregnant woman stays around cats? Look at the chart below.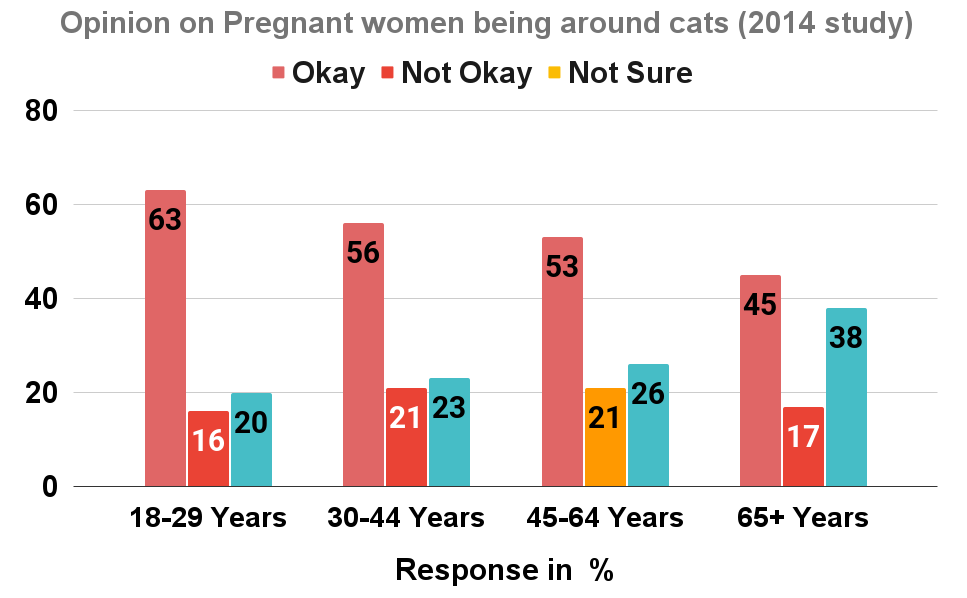 Activities to do with your pregnant friend
So many moms-to-be go through pregnancy alone, and this is so unfair! Friends tend to exclude them from fun activities because they are worried about their friends' well-being. Doctors recommended rest for mama bear, not lack of fun and adventure. If you are looking for safe and fun things to do with your pregnant friend, you won't regret our list. Do not forget to take pictures and make cool videos while you have fun with your friend.
1.
Gift making for baby
It is generally easier to walk into a shop and buy gifts for your friend's new baby, however, we recommend that you do something special for the baby. Start a project with your friend like knitting/ crocheting her baby's first plush, blankets, and or baptismal clothing. It could also be wall painting or jewelry making. There are many creative projects you can do in preparation for newborn babies and there are lots of ideas on youtube.
2.
Shopping
Shopping for baby items is the second-best thing about being pregnant for many moms. The joy of holding tiny clothes and shoes can be overwhelming and it will be a great idea to record every moment she spends picking out the perfect outfit for her little angel. Having a friend tag along for this adventure is a lot more fun for moms-to-be.
3.
Baby shower/ gender reveal party planning
Mama bear should never stress about planning baby parties when she has capable friends to support her. Planning baby parties is a great opportunity for friends to get creative and add their own uniqueness to their friend's pregnancy journey. Click to find some helpful tips on how to host a fall baby shower, and gender reveal party.
4.
Prenatal classes
One great thing about having a baby with your best friend is going for prenatal classes together. These classes are much more fun when there is a partner to chat with and do lots of fun things together. If your friend is a single mom, tagging along with her is a good way to show support. It will help her stay motivated and committed to their classes.
5.
Date nights
Inviting her for date nights with your friends is one of the nicest things to do for your pregnant girlfriend. Usually, moms-to-be get excluded from all the fun just for being pregnant which is unfair. Do not isolate your pregnant friend from fun activities. We know you might be trying to consider her condition and the need for rest, however, it is better to suggest activities to her before you decide that she would not be fit enough to participate.
6.
Spa treatments
With sore feet and waist and a strong desire to look and feel beautiful, your pregnant friend will be thrilled by the news of a monthly spa treatment. Heaven knows that she will value as many pamperings as she can get.
7.
Food tasting
Pregnancy can do many strange things to a woman's hormones and therefore it is not strange for moms-to-be to have many weird cravings. This is why going to food festivals and other food tasting events is a fun thing to do with your pregnant best friend. It will be fun to watch her hop from one stand to another trying to appease her insatiable taste buds.
8.
Visit Outdoor theatres
Have you ever seen a mom-to-be munching on a snack and her face dripping with black tears as she absorbs every movie scene? It is hilarious. Such moments are memorable. Instead of taking her to a regular movie she is familiar with, consider night outdoor theatres. They are peaceful and moms-to-be will enjoy the scenery.
9.
Visits to historical sites
A great way to get rid of boredom is to visit new places and learn new things. Take your pregnant best friend to museums, aquariums, parks, national libraries, and other historical sites to explore and learn about the beauty this world has birthed. Such adventure usually leaves beautiful imprints in our minds and hearts.
10.
Fun fitness activities
Exercise is an essential part of her pregnancy journey. It will help her to boost her mood, improve her posture, sleep, heart health, and stamina, and decrease her chances of experiencing various medical complications and discomfort. Therefore, taking pregnant friends for a little swim or jog is a great idea for her. The trick is not to exercise too much and stress herself.
11.
Fruit picking
Fruit picking is an exciting and fulfilling activity to do while pregnant, and the great thing about this activity is that it inspires new recipes. In addition, moms-to-be are at liberty to be as choosy as they want.
How to support a pregnant friend
1.
Plan for activities
The moment she announces that she is pregnant is the perfect time to start planning activities to do with her. Do not let the momentum die after you've screamed in excitement for the good news. There are many fun things to do with your pregnant friend to create happy memories that would not cost you a fortune.
2.
Visit often
Don't be a stranger, always check in on your friend. Every woman experiences unique challenges during pregnancy and having someone to confide in can help them to relax. Your pregnant friend might want to share some of her experiences with someone or chat about her many emotional experiences. Being present is how to support a pregnant friend.
3.
Encourage her
A pregnant woman will be grateful to have a friend that calms her many fears, is patient with her during her emotional outburst, and can encourage her to remain steadfast and positive throughout her journey. If you do not know how to encourage a pregnant friend, you can start by sending her funny text messages, mimes, short inspirational videos, and or inspirational quotes. Praise her strengths and efforts, and remind her that she is beautiful. This is one of the nicest things to do for pregnant friends.
4.
Make out time to chat with her
Who doesn't like friends that make you feel included? Be that friend. Your pregnant friend will be grateful to have a friend that keeps her informed. Learn to give your girl some gossip. It will help her straighten that entangled mind of hers. Call and send messages when you are unable to visit. If you do not know what to chat about, share bits of your pregnancy journey if you've gone through it before. Ask her about her experience at the hospital, emotional state, appetite, next appointment, and availability for a hangout. Talk to her about your experience at work, the latest news in town, tasty food, and many more.
5.
Send surprise snack gifts
Pregnancy cravings are like Karen that must be put in check throughout the day. If you wish to help your pregnant friend, surprise her with snack gifts. You'll sure make a heavy woman happy and help tame her raging appetite.
6.
Join her for prenatal activities
Offer to join her for doctor checkups, yoga classes, swimming, and other fitness activities, evening walks, and as many prenatal activities that she might be involved in. The good thing about participating in your friends' prenatal activities is that you gain a wealth of knowledge by doing so and also learn to appreciate her journey better.
7.
Act as her reminder
The little things count. By actively engaging in her journey, you will be in the best position to ask her critical things about the pregnancy, her overall health, and also see that she is up-to-date with all her prenatal activities.
8.
Help with chores
Being pregnant comes with being tired too often. Your friend will need all the help she can get. You could volunteer to walk her dog, do grocery shopping, give her rides, tend her garden, pick her kids from school, etcetera.
Fun hobbies to start while pregnant
For pregnant moms that have enough free time on their hands, here are a couple of fun hobbies that might help you to relax;
1.
Hand embroidery
Hand embroidery is such an amazing skill to acquire. You'll be able to upgrade so many clothes in your wardrobe, make many wall decorations, and even start a business online if you wish. Your creativity can be endless with this skill plus, it is a great way to destress. This is one of the best hobbies for pregnant women.
2.
Home decor
You won't have to spend a fortune on home decors if you learn how to do it yourself. Another great thing about learning how to make home decors is that you do not have to pay anyone to teach you when there are tons of tutorials online. Making home decor enhances your feeling of achievement and improves your mental state. It is a fun hobby to do while pregnant.
3.
Knitting or crocheting
Have you considered making a pretty dress, cute beanie, plush toy, or blankets as a gift to your little one when he or she arrives? We think it will be a good way to spend some of your free time. Knitting has been a long-time hobby for moms.
4.
Painting
Do you know that some of the best modern-day arts that many people adore today are a product of an artist's emotional state? Yes, you can paint how you feel. Painting is so dynamic today that people use it to express their feelings and so should you. Whenever you feel bored, hungry, tired, annoyed, and lonely, it might be a good idea to pick up a painting brush, paint, and other drawing kits to sketch your emotions. Since painting is a great way to de-stress, it could also be one of your best hobbies while pregnant.
5.
Jewelry making
Have you ever thought of making your cute jewelry for those summer dresses in your drawer? You could make nice jewelry gifts for all the ladies that will be attending your baby shower if you take enough time to perfect your skill. Jewelry making is so easy to learn too.
6.
Reading
Reading is such a fun way to pass time. You could catch up on all the amazing books you've bought but never read and those you wish to acquire. You might love American Vampire 1976, The nightingale, the secret next door, and where the crawdads sing. If you've never really been the type to read but wish to try it out, you could start by asking yourself what genre of movies interests you? This could help you pick out some amazing but simple novels to read.
7.
Flower gardening
Wouldn't you love to see a variety of flowers bloom within the comfort of your house? They not only beautify your space but also fill it with refreshing scents. Flower gardening is so easy to start and there are lots of tutorials online.
FAQ
1. How do I help a pregnant friend?
Help out with chores

Plan fun things to do with her

Visit as often as you can

Participate in her prenatal activities

Send her surprise gifts

Be a source of encouragement
2. What fun activities can a pregnant woman try?
Spa visits

Special gift-making projects

Date nights

Food tasting adventures

Trips to historical sites

Fun fitness activities

Fruit picking

Planning baby showers and gender reveal parties
Concluding Remark
After you've selected the many fun things to do with your pregnant friend, do not forget to capture each beautiful moment for future sake.
ESTIMATED TIME DESIGNING AND UPLOADING THIS ARTICLE
ESTIMATED TIME RESEARCHING AND WRITING THIS ARTICLE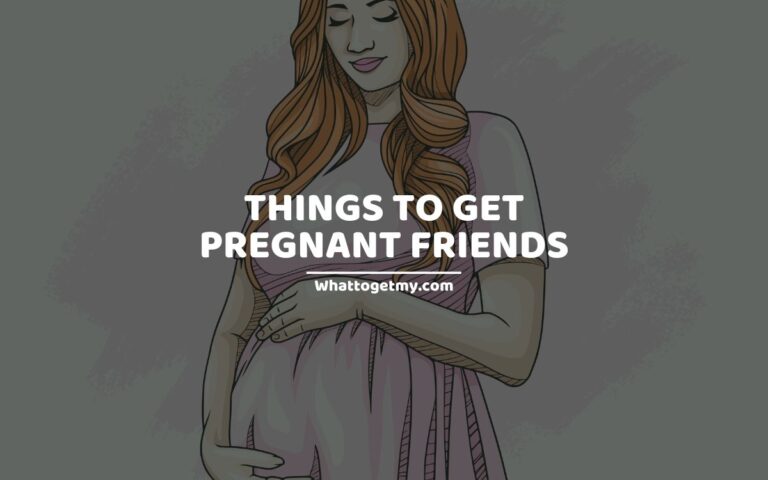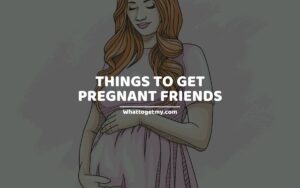 17 Thoughtful Things to Get Pregnant Friends
The journey to childbirth can be a lot easier for moms when family and friends support them. It doesn't matter whether they are first-time moms or not, pregnancy should not be a lonely journey. In this article, you'll find 17 thoughtful things to get pregnant
Read More »