So, how to decorate a man's bedroom and is there a bedroom essentials list? We won't really talk about a list in this case. It is rather about principles to respect to get a comfortable and enjoyable room where you can have fun with your cousin, your friends or alone.
A bedroom is a peaceful and quiet area where you come to make peace with yourself. The decoration of this room should therefore be appropriate.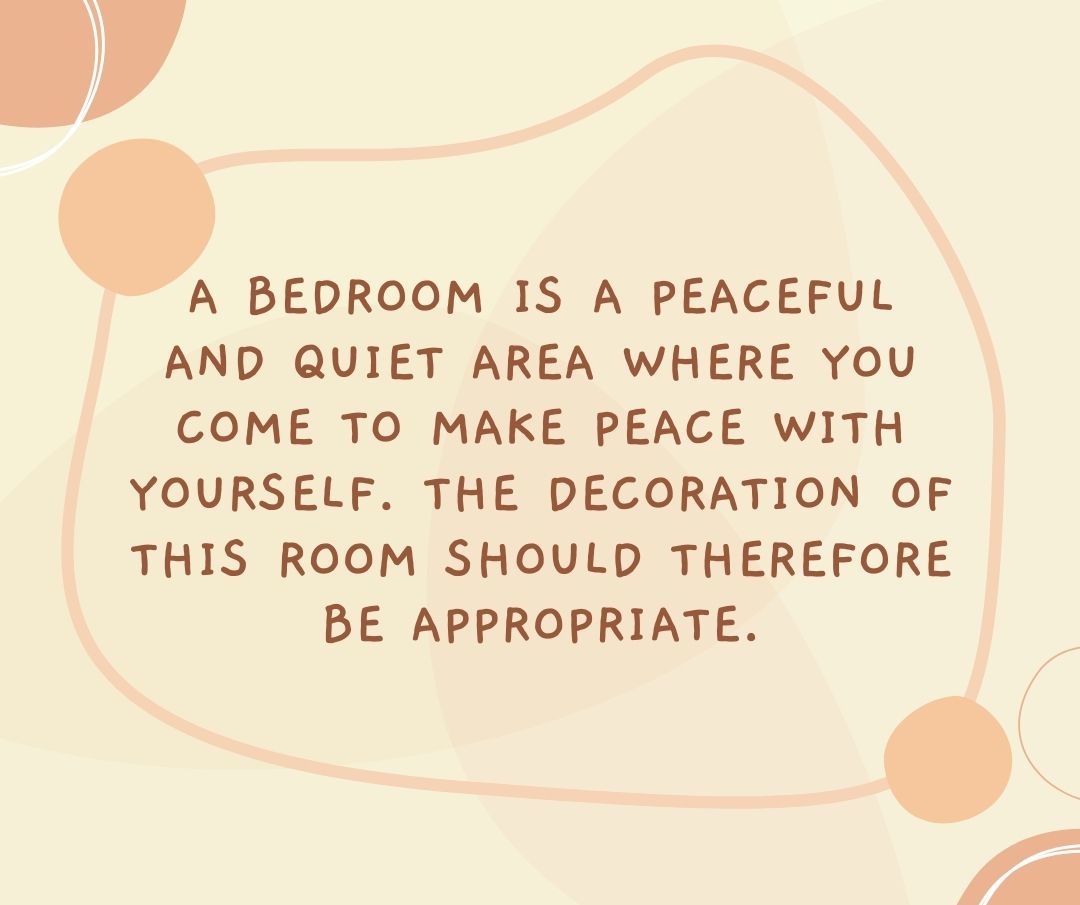 As an Amazon Associate we earn from qualifying purchases. We may earn a small commission for our endorsement, recommendation, testimonial and/or link to any products or services from this website. Thank you, your qualifying purchases help support our work in bringing you real daily gift ideas.
Room decorations for men : main accessories and furniture
1 — Road signs
This is the ultimate decorative item in a man's room. However, its selection needs to be done with great care. First, the overall style of the room should be considered. Secondly, you need to find accessories that go with this element of decoration. And finally, the sign shouldn't clutter the wall. You should always pay attention to the size of the sign you buy. If they are medium size, only one in the room will be enough. Otherwise, a small group of 2-6, depending on the size, will be largely sufficient.
It is advisable not to put on the same wall a road sign and paintings or photos. It is unlikely that this mixture will be harmonious.
About the product
This aged road sign will fit in any industrial or mixed style interior. You can also use it in a minimalist or contemporary interior, as long as you match it with the right accessories. It will be suitable for a teenager's room as well as for a mature man's room. In a "rough" male room, you can even try to age it a little more to enhance the design. It's one of the bachelor must haves.
2 — Vases
"Vases? These accessories are only useful in the living room, and even then not always!" That's the opinion that many men share, and wrongfully so. The vase has a place in any room of the house, including the bedroom. No need to put flowers in it. Its presence alone is often enough to improve the decoration of the room. The hardest part is still choosing the right one.
Nothing is lost by improvising to make the room unique. However, it is obvious that a ceramic vase in grandma's style, full of flowers in a man's room won't be really adequate. So think about adapting this accessory to the decoration style and especially look for exceptional vases. Ideally, opt for those that look almost like sculptures, like the one below.
About the product
The vase below will look great in any man's room. It's a must-have accessory. At first glance, it is more of a sculpture than a vase, and that is precisely what makes it so charming. It will make a classic, contemporary and minimalist interior more refined. In an industrial interior, it will bring some softness, but also sophistication. This style is perfect for male room decorations. Refined, not very cumbersome, it will please people who dread putting a vase in their room because it will look like their grandmother's room.
3 — Throws
It's a shame to see many men neglect this accessory. The throw is the decorative accessory to never forget. It immediately makes the room more warm and welcoming. Moreover, it brings a touch of chic, even in rooms little or poorly decorated. Don't be afraid to innovate, don't limit yourself to wool.
Dare, for example, to add a fur throw (fake fur, of course). No, it' not only suitable for the ladies' rooms. By opting for a pink fur plaid, you reduce the masculine notes. However, by choosing colors such as gray, white, black, or brown to name a few, the masculinity of the room will be highlighted. Needless to mention that in cold weather, they will also help to warm up.
About the product
When you see a throw like this one, you can only imagine evenings next to a burning fireplace. But sometimes you have to look beyond that. Even in the summer, you'll enjoy being caressed by this silky accessory. It won't be exaggerated to say that every bachelor must haves a throw like this one at all costs, pleasant sensation and especially romantic atmosphere guaranteed. However, avoid turning your room into a hunter's hut. There is a huge difference between a sensual and refined interior and the Cro-Magnon's shelter.
4 — Paintings and posters
For those who don't feel the need to put old signs in their room, there remains the classic option: the paintings. The latter is also replaced lately by another equally interesting: posters. The bedroom is a space where you should feel like in a cocoon, happy and protected. The paintings and posters make the room less impersonal.
Painting or poster? In some cases, you can even combine the two. The benefit of a painting, a good painting of course, is the potential to become a good financial investment over time. Even paintings by completely unknown artists dating back 100-200 years today are relatively expensive. The same is sometimes true for posters, but unfortunately, we can count on our fingertips the posters that really have an artistic value.  Besides, keeping a poster in perfect condition for decades is quite rare.
From a purely financial point of view, paintings are therefore preferable. On the other hand, they always help to give a certain note of refinement, even if it is a contemporary painting. However, if you are just looking for a nice cheap decorative accessory, nothing beats the poster. They come in all shapes, for all tastes and for all budgets.
About the product
This poster will look great in any interior, including classic style rooms. Its strict appearance makes it a perfect decorative element for any room. It is simple and sober, but very elegant. The text inscribed is universal, so it can be put in the room of a mature man as well as a teenager.
About the product
These two paintings are just as universal as the previous poster. And just like the latter, they can be put in any interior. If sometimes you prefer not to see them in the bedroom, you can put them in the living room or even in your kitchen with ease.
5 — Bedside lamp
It's hard to imagine a bedroom without a bedside lamp. As the closest light source to the individual, it is obvious that it enhances the overall look of the room. Selecting a bedside lamp should be done with the same care as for the bed itself or other decorative accessories. A good bedside lamp should be functional, but also decorative. Don't be afraid to experiment. Even if you're a fan of the classic style, a color-changing bedside lamp will fit your home, provided you take the time to choose the right one.
About the product
This bedside lamp is multifunctional. It can be used for its primary function, but also to charge the phone. The lamp also offers more lighting modes that allow you to change the mood of the room at will. For fans of gadgets, this lamp is undoubtedly one of the bedroom essentials for guys.
6 — Light fixtures
The bedside lamp is the closest light fixture. But the comfort of the room is not just related to this single accessory. In fact, the whole room must be properly illuminated. They can be basic with single functionality or complex both in design and functionality. You can, for example, choose to have a ceiling fan, it will be doubly functional.
About the product
This light has everything to please, an original shape, several features including the possibility to change light color as well as the general mood itself.
About the product
This light is more interesting than the previous one. Besides, having all the features of the latter, it can also be used as a fan. On the list of cool bedrooms ideas for guys, buying this fan must be on top. This is a great light fixture in a bedroom, especially if it is small or medium sized. One won't need to clutter it up by putting several appliances in it at once.
7 — A chair (beanbag, wing back chair, club chair, lounge chair, etc.)
If the room is small, you can skip it. No need to load the room unnecessarily. However, if the room is spacious enough, you can add an extra chair. It can be a beanbag, a wing back chair, a club chair, a lounge chair or an armchair. The important thing is that the furniture fits the decoration and especially does not clutter the room. The furniture allows you to create several zones in the bedroom. The bedroom will not only be a room in which you retreat to sleep, you can also indulge in other activities. The biggest mistake many people make is to delete this option right away when making a list of men's bedroom ideas for an apartment. Even if the apartment size is relatively small, you can always find the appropriate furniture.
About the product
In a small space, this little chair will be perfect. It doesn't take up much space and can easily be folded if needed, and it's quite comfortable.  If there is also a rug in this room, this item will be a must-have. It deserves to be on the list of cool bedroom stuff for guys.
About the product
In a room where styles are merged or in a room with a classic style, this armchair will be welcome. One of the best things about this piece of furniture is its timelessness. It was fashionable decades ago and remains so today. If you are tired of its look, you can simply change the covering and possibly paint it to freshen it up. Moreover, by playing a little with other accessories such as throws and cushions, we can put it in the room of a teenager as well as in that of a senior.
About the product
Fans of contemporary, minimalist, and even industrial style will appreciate. In a child's, teenager's or young man's room this chair will be a real gem. It keeps a fresh look no matter how old it is. Moreover, just like the previous piece of furniture, it is relatively easy to give it new colors.
8 — Pillows and cushions
"Pillows on a list of masculine bedrooms ideas?" "No pillows in my room, it's only for women!" "We currently live together, and she has filled my room with pillows!" Sometimes when listening to some conversations between men, we have the feeling that cushions are purely feminine decorative elements that have no place in a male interior. This is a mistake. In reality, if there are any decorative accessories that can be used to excess in a room, the throw pillows are it. In addition to making the room more warm and welcoming, they add a touch of charm to any interior.
This ethnic design will look great in any men's room. Apart from the classic bedrooms, these cushions will fit in any interior.
9 — Carpet
"There is nothing worse than a carpet in a room, it is a source of germs and dust." It isn't uncommon to hear people make this adamant claim. It is accurate, but only in part. Carpet only accumulates bacteria and dust if it's not well maintained. Like any other decorative accessory, it will eventually become a source of infection if not cared for. However, as a decorative accessory, it is hard to find a better one for a room.
Apart from the aesthetic aspect, it also increases the comfort of the room and that of the neighbors if you live in an apartment. The carpet is, in fact, an excellent sound insulator. The thicker it is, the better the insulation. So, you can walk around your room, even late at night, without worrying about inflicting pain on your neighbors below. The carpet is both a cool stuff for guys apartment, but also a useful item to mitigate noise.
About the product
When looking at this rug, many will scream, "Oh my God, a white rug!" Yes, it is all white. It's probably time to realize that the white of decades ago and the white of today are two different colors.  The statement should be taken figuratively. A few decades ago, it was a real pain to take care of white furniture. You could afford this luxury if and only if you didn't live with children and if you were totally committed to cleaning your house. Nowadays, most of the white decorative accessories are treated with anti-stain products. Even if this is not the case, doing it yourself is relatively easy.
About the product
A rug like this one beneath the bed guarantees an incomparable comfort when you wake up, and not only. You can sit on it to relax with a pillow. If you don't have enough room for an extra chair, this rug will easily take its place.
10 — Mirror
The mirror is a decorative element which is more important than it seems. For the uninitiated, it's just the stuff you use when you want to see your image. However, for professionals, it is one of the accessories that can totally change the slant of a room. The mirror has many assets. It automatically increases the brightness of the room. This means that even if the lighting fixtures in the room don't provide enough brightness, the presence of a single large mirror will immediately change the perception. One will no longer have the feeling of living in a cave.
Secondly, a mirror in a room increases it visually. This is one of the interior designers' favorite techniques. If you can't physically increase the size of the room, you can at least make it feel bigger than it is. Knowing the size of the rooms in the majority of apartments, it's a shame to miss out on such a useful accessory.
Finally, it takes up practically no space. The biggest challenge when making a list of bedroom necessities lies in finding accessories that will enhance the room without taking up too much space. Anyone who has ever done this exercise knows how tough it is. You have to take measurements of each accessory to make sure it will fit. With the mirror, the task is simple. If you don't have enough floor space, you can simply mount it on a wall.
About the product
We can rave about the aesthetic aspect of this mirror for a long time, but the key word here would probably be: functionality. Why have a simple mirror when you can have one that lights itself. It combines all the benefits of a mirror, as well as a light fixture.
11 — End of bed storage bench
If you have enough space in your room, this unit is a must. It keeps the room uncluttered and offers a larger storage area. Not the most popular men bedroom furniture, but definitely the most useful.
About the product
This superb unit has several advantages, resistant and multifunctional, it will fit both in a room with industrial style and a classic style room. You'll have enough space to keep small objects or bulky accessories that sometimes bother daily life.
Frequently asked questions
1- What is the ideal size of the mirror in the room?
There is no such thing as the ideal size of mirror in the bedroom. You have to take several factors into consideration when choosing your mirror. The first one is of course the size of the room. The second is the arrangement of furniture and decorative accessories. Even the orientation of the windows and the door should be considered. If the room is full of decorative elements, you'd better opt for a medium-sized mirror. If not, you can afford a larger accessory.
2- No space for a chair in the room, can I put a hammock instead?
The idea seems great, but only at first glance. Remember that the hammock also takes up space. If the room is tiny and there are spaces that are impossible to exploit, you can put a hammock. However, if the room itself is already quite full, it will be better to avoid doing so. Sometimes, a beanbag is better than a hammock.
3- How many throw pillows should you put in a room?
It all depends on your preferences, as well as the mood you want to create in the room. But keep in mind that overdoing it is never a good idea. Four, five, six cushions at most, why not? But beyond that, even if you have a large room, it won't be the best option. It's a man's room, not a baby's room. Find other interesting accessories to improve the look of your room.
4- Is it possible to mix wall signs with pictures and posters?
Anything is possible, as long as you keep it reasonable and especially consider the general style of the room. Try to imagine for a minute what it would be like to combine a large classic painting, a large movie poster and an aged wall sign, all in a Japanese style room, for example. Hard to imagine a greater mess.
5- How to choose intelligently your decorative accessories?
Here's a question you should ask yourself every time you're about to buy a new accessory: what will it match?  You need to know if the item you want to buy has the same color as one of the accessories you already own. Does it match the texture of one of the items in the room? Does it match the overall style of the room? If you can answer positively to at least one of these questions, you can consider buying this accessory or piece of furniture. If not, think again before deciding. Stick to this rule, even if you buy just cool stuff for college.
6- Can we use clothes as wall decoration?
You can use anything, even jewelry. The important thing is that it fits with the style of the room.
7- What is the ideal size of the carpet in a man's room?
The size of the carpet in any room is closely related to its size and the place it should occupy. In a relatively spacious room, you can afford to buy a large rug. If the bed is in the center of the room, make sure that the rug covers both the bed and the furniture that accompanies it: the bedside tables. Ideally, it should extend at least 50 cm beyond the edge of the bedside.
In a small room, however, large rugs should be avoided like the plague. A large carpet in a tiny space reduces the visual effect even more. In this case, better to opt for a tiny rug placed at the bedside.
8- What should be the ideal size of the painting or poster?
Keep in mind that the painting or poster should first and foremost decorate the wall and not clutter it. Once you understand this rule, it will be easier to choose the perfect accessory. The poster or painting should be neither too big to disappear on the wall, nor too small to be visible only with a magnifying glass.
How to choose cool room accessories for guys?
Decorating a room is never easy, and it is quite possible to make mistakes you will regret later on. Before choosing bachelor pad accessories or  room stuff for guys, you should ask yourself which result you want to reach. What is your vision of your finished bedroom? What should it look like? Don't get ahead of yourself. Don't be afraid to check out decorating websites and journals to see what's trending. Look at rooms designed by experts.
Many people are afraid to do this because they won't be able to reproduce in full what they like anyway. But the goal of this approach isn't to create a perfect copy of the bedroom you liked. Your aim is to adapt the interior you liked to your reality. Chances are, you can't afford the multi-thousand dollar bed you saw on the design website. However, with a little good will, there's a good probability to find furniture in the same style and even in the same color you will be able to buy. The same is true for decorative accessories.
When it comes to what accessories and furniture to buy, keep in mind one elementary principle: the middle ground is always elegant. Avoid extremes. The perfect room isn't one in which you've crammed all the best accessories and furniture. The perfect room is one in which you feel comfortable, as if in a protective cocoon.  Don't rush to fill your room. Often, the ideal result is only achieved after a few months or even years. Start with the essentials and little by little come to the extras.
ESTIMATED TIME DESIGNING AND UPLOADING THIS ARTICLE
ESTIMATED TIME RESEARCHING AND WRITING THIS ARTICLE