Preparing for the arrival of a child is not cheap. This happy moment is filled with so many expenses and sometimes worries. Baby showers are a great time to show massive love, care, and support to expecting moms and parents. You can make their parenting journey a lot easier by gifting them helpful items for their babies. If you are wondering what to put in a baby shower gift basket, not to worry, you will find something lovely in our gift selection.
To make your search a lot easier, we've divided this article into two sections; 1) Baby shower gift basket ideas for (boy, girl), and 2) creative baby shower gift basket ideas. Each section has a short description of what it is composed of.
In case you are interested in Hosting a fall baby shower, you might want to click on the link.
As an Amazon Associate we earn from qualifying purchases. We may earn a small commission for our endorsement, recommendation, testimonial and/or link to any products or services from this website. Thank you, your qualifying purchases help support our work in bringing you real daily gift ideas.
Quick Overview: Baby shower gift basket items
BABY SHOWER GIFT BASKET IDEAS FOR (BOY, GIRL)
In this section, you will find a number of items you can put into a gift basket or box if you choose to create a baby shower gift basket. These items can also be given individually as gifts.
1.

COZIDU LUXURIOUS PLUSH BABY BLANKET
This is one of the softest and coziest blankets out there for babies. It has been designed to give them comfort, and warmth. It is also the perfect spread for baby cribs or strollers. The quality of this blanket is superb. You can check out the reviews of moms that use it. They love the quality and size of this plush blanket.
PRODUCT SUMMARY
If you wish to put together a baby essentials gift basket, it will be a great idea to add this luxurious baby blanket to the basket. A new mom will be pleased with this gift
2.

COMOTOMO BABY BOTTLE BUNDLE
At whatever point a mom decides to transition to bottle feeding, the process can be made a lot easier for her and her baby with the help of the Comotomo baby bottle bundle. Moms say that the bottles are like the size and shape of a breast and their babies can rarely feel the difference. They also note that the bottles are easy to clean and use. It will be a great idea to add this item to the baby essentials gift basket you intend to make. We love the packaging for this bundle. It seals the deal.
PRODUCT SUMMARY
This bundle will be a good addition to a baby shower gift basket
3.

BABY BOTTLE WARMER AND DRYER
This multipurpose gadget will be invaluable to new moms. It will save them the stress of heating up baby milk in a microwave, or boiling water, and then wait for it to cool off before feeding their baby. This warmer keeps baby food at a constant temperature until whenever a mom is ready to feed her baby. This gadget is also effective in sterilizing baby bottles and feeding nipples. The reviews show that moms that use this gadget are proud they bought it.
PRODUCT SUMMARY
Her friends might not be thinking of this gadget and therefore will be a good addition to a 'baby essentials gift basket'.
4.

TOUCHED BY NATURE BABY LAYETTE SET
Nothing gives an expecting mom peace of mind than knowing that she is prepared to welcome her bundle of joy. Add this quality baby clothing set to the gift basket. Baby clothing will be one less thing to worry about after conceiving. The set comes in cute ranges and colors. The clothes are made from pure cotton; they are soft, comfortable, and breathable for babies. Since it's a gift, finding the perfect baby size should not be an issue because the baby will definitely fit into them at a given age.
PRODUCT SUMMARY
This is a great set. We love it.
5.

PILLOW PETS PLUSH EEYORE
The baby gifts are not complete without plush toys, and or pillows. We think Eeyore will be such a good cuddly and comforting first plush friend for a baby to have. The pillow is soft and cute and has an adorable gloomy eye. Mom's will also fall in love with this plush because they are perfect for all ages.
PRODUCT SUMMARY
This is definitely a cute baby shower gift basket idea.
6.

BABY HAND AND FOOTPRINT KEEPSAKE KIT
Babies grow fast and moms will love to preserve every precious moment with their babies. This baby hands and footprint keepsake kit is a perfect baby shower gift idea for expecting moms. The clay kit is safe for babies and would last for a long time.
PRODUCT SUMMARY
This is an elegant baby shower gift
7.

TAKE ALONG MOBILE
Moms will need a lot of toys to keep their babies entertained. When they are on the move, this take-along mobile spinning toy will be the perfect play buddy for their baby. It will keep them stimulated while moms focus on other productive activities.
PRODUCT SUMMARY
An engaging mobile toy for babies. Moms will find this 'take-along mobile toy' helpful.
8.

5 IN 1 TRAVEL BABY BACKPACK
On-the-go moms that have to take their babies to work, functions, or meetings do not always find it easy managing certain baby crises when they are outdoors. Whether it be making a quick meal for their infant or changing their diaper, this 5 in 1 travel baby backpack will give them the convenience they need. The bag has a convenient stroller/ crib/ changing station where they can comfortably place their babies while attending to them, and also spacious compartments that allow them to pack all baby 'change' essentials. This backpack is worth adding to the baby shower gift basket items you are organizing.
PRODUCT SUMMARY
This is a convenient baby backpack for moms
9.

POSTPARTUM RECOVERY KIT
Postpartum care is important for new moms and a helpful unique gift to give her will be this postpartum recovery kit. It will help lubricate her vulva and give her relief from odor, dryness, and itchiness. This is a beautiful gift any new mom will be happy to receive.
PRODUCT SUMMARY
This is a beautiful and helpful gift
10.

VOOMALL MATERNITY ROBE
Expecting moms will need many comfortable outfits that allow them to breastfeed and handle their babies with ease. It will be a good idea if you include this comfortable maternity robe in your friend or sister's baby shower gift basket. It will make a unique and cute gift.
PRODUCT SUMMARY
This is a cute baby shower gift basket idea
11.

JOHNSON'S BATH DISCOVERY SET
Johnsons is a reputable baby brand that millions of moms have trusted to soothe their baby's gentle skin for generations. Their hypoallergenic baby products have been formulated to accommodate babies' unique skin. Except if a mom has a brand in mind for her child, this discovery set is a good baby shower gift for new/first-time moms.
PRODUCT SUMMARY
This is an amazing set that we recommend you add to the baby essentials gift basket you will be making for your sister or friend.
12.

FRIDABABY GROOMING KIT
This baby grooming kit has good tools that will help moms to carefully and safely groom their babies. The kit includes safe nail scissors, a nail filer, a finger mouth brush, a styling hair comb, and a styling comb. A lot of moms love this brand.
PRODUCT SUMMARY
A unique addition to any baby shower gift basket
13.

MINIBOO ORGANIC BAMBOO HOODED BABY TOWEL
The goal of any parents is to give their children the best they can afford. By getting this Miniboo organic hooded baby towel, you will be helping a mom fulfill this goal. This hooded towel is one the best in the market. It is cute, super soft, and gentle on the skin. It absorbs well and the size is perfect for babies.
PRODUCT SUMMARY
We give this towel a thumbs up.
14.

SOFT BABY BOOK CLOTH
It is never too early to get babies acquainted with books. Of course, within the first few weeks and months of the baby's life, books might not be in the picture but whenever at whatever stage parents find it comfortable to start teaching them, they need the right materials. Soft baby book cloth is a great introductory material to the world of alphabets, shapes, colors, season, animals, and objects. The bright and colorful pictures are attractive. The book material will ensure that the book lasts no matter how a baby handles it.
PRODUCT SUMMARY
A nice baby gift.
15.

LITTLE GROWERS BABY MEMORY BOOK
Keeping good records of a baby's journey is something a lot of moms embrace wholeheartedly. It is a memory that they will not only cherish alone but also share with their children as they come of age. Little growers' memory book provides parents with the opportunity to record important milestones of their baby's first five years.
PRODUCT SUMMARY
This is a lovely baby gift item for parents.
CREATIVE BABY SHOWER GIFT BASKET IDEAS
In case you do not have time to make a baby shower gift basket, here are a couple of unique gift basket options you could consider getting.
16. NEUTRAL BABY HAMPER GIFT BASKET
Your friend had no gender reveal party because she wants her baby's sex to be a surprise. You are excited about everything but wondering what to get for her baby shower.  We recommend this Neutral baby hamper gift basket. It contains a range of cute, and soft baby clothes that a lot of moms would love. The brown teddy bear is so adorable and adds to the overall presentation of the gift basket. It will be a good first plush toy for your friend's baby.
PRODUCT SUMMARY
A thoughtful clothing gift basket for expecting/new moms.
17.

PREGNANTVILLE PREGNANT GIFT BOX
Pregnantvill pregnant gift box is a good way to spoil an expecting mom. This classic black and white gift is perfect for moms in any trimester. It includes nausea diffusing tea, a tea/coffee mug, coconut milk with lavender flower bath bomb, natural body oil, and a tiny romper. The packaging is equally fantastic. She will feel loved with this gift box.
PRODUCT SUMMARY
A cute baby shower gift box.
18. NIKKI'S GIFT BASKETS WELCOME GIFT SET
This is a baby essentials gift basket that will delight any mom. The packaging is fun, bright, and unique. The content comprises 14 stylish baby items all in a pretty suitcase keepsake box. The reviews so far have been great and we are excited to recommend this Nikki's gift basket welcome gift set. It is worth buying.
PRODUCT SUMMARY
Amazing gift set, beautifully packaged and worth gifting.
19.

COUNTRY FARM NEW BABY GIFT BASKET
We love this baby gift basket by Wine country. We think that they have put enough attention into their treat/gift selection. Items in this gift basket will suit mom's cravings, and the teddy to cuddle with while waiting for her bundle to arrive. This is a great baby shower gift.
PRODUCT SUMMARY
This beautiful baby shower gift for friends, family, and colleagues.
20.

SPA SET GIFT FOR WOMEN
Get her this full spa set. She will love it and might even keep it until after she has given birth and then relax. But whenever she decides to spoil herself with this set, she will be pleased with the quality of each product in the box, their luxurious fragrance, and soothing effect.
PRODUCT SUMMARY
A lovely baby shower gift box
21.

SERENE BABY LUXURIOUS BABY GIRL GIFT BASKET
This adorable baby girl gift set includes; faux pearl beaded hangers, pretty cotton bip with knitted design, 3 pretty handmade hairbands, a pair of stylish mesh laced socks, a cute hat, and milestone cards. These are practical items for babies. We love how it's uniquely packaged for babies. The set looks luxurious indeed and it's worth the buy.
PRODUCT SUMMARY
This is a creative baby shower gift basket idea.
FREQUENTLY ASKED QUESTION
How to put together a baby shower gift basket
If you have the time to put together a baby shower gift basket, below are some tips that will help you get through it.
1. Make a list of baby and or mummy items you would be able to afford/give
2. You can pick a color theme if you know the sex of the child
3. Identify a unique gift basket, or box that will fit the items you would love to give. It is important that your box helps you to present your gift well. Do not choose a big box when your items are little. The last thing you want the recipient to have is mismatched expectations.
4. Decorate your basket or box. It doesn't have to be exuberant decor. Your decor will add personality to your over presentation.
5. Arrange the items you've bought in a presentable way. It will be a great idea to put delicate items in less risky positions.
6. In case you are wondering what to add to a baby shower gift basket, this article will make your search easier.
7. Wrap your gift, either with ribbons, transparent coverings, or any good wrappers of your choice.
You might be interested in our article How to ask for gift cards instead of gifts for a baby shower.
CONCLUSION
Baby showers are a great time to lavishly show love to expecting moms and their unborn children through your gifting. It is always a great idea to select items that will be very useful to moms in taking care of their babies. Children are expensive and although we love the thought of welcoming them, new parents often worry about being able to cater to their child's every need. Your gift could reduce this worry. In this article, we've selected 21 amazing items to help you give your friend, family, and colleague the best baby shower gift. We hope that you find our list helpful.
ESTIMATED TIME DESIGNING AND UPLOADING THIS ARTICLE
ESTIMATED TIME RESEARCHING AND WRITING THIS ARTICLE
Try our AMAZING GIFT FINDER TOOL! Find GIFTS with 1 CLICK!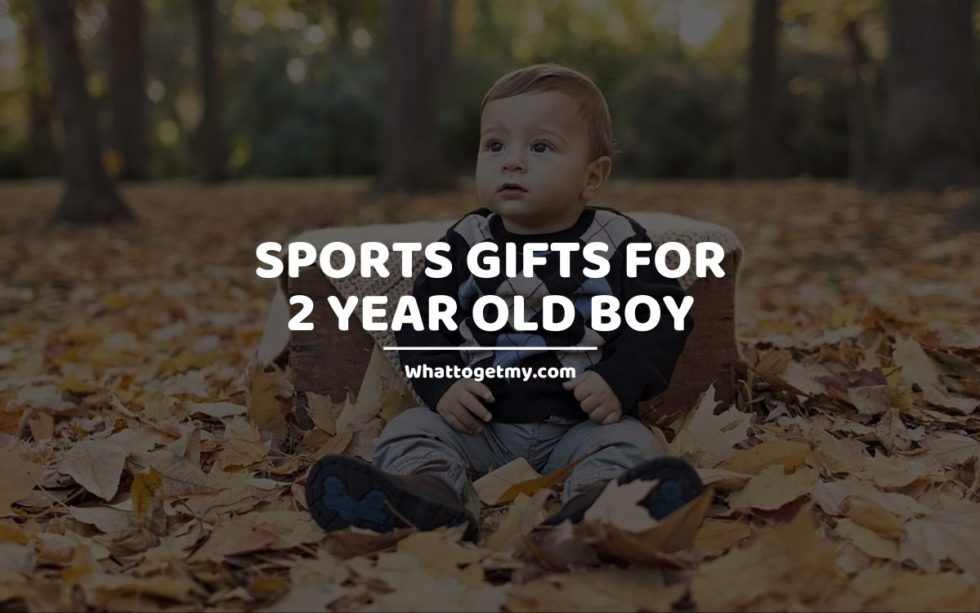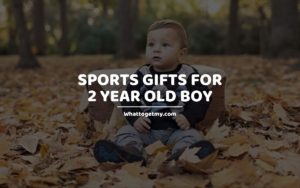 Sports Gifts For 2 Year Old Boy
If you have a 2-year-old rascal in your house, finding the perfect gift for him might be difficult. It's not because the age of two is so terrible. Becoming-toddlers can be mischievous, but they're mostly just curious about the world around them. They want to
Read More »