If you have a 2-year-old rascal in your house, finding the perfect gift for him might be difficult. It's not because the age of two is so terrible. Becoming-toddlers can be mischievous, but they're mostly just curious about the world around them. They want to know, touch, and try everything. The big two years are the most significant period in your child's development. In this time, a child develops communication, personal, social, cognitive, and many other skills.
If your little boy never stops, he's most likely to show some sports spirit. Of course, all toddlers are very active and creative, but if your little one shows particular interest in sports, you should encourage him even more. Who knows, he might even become a professional one day!
Therefore, when choosing a gift for your little boy, you should aim for sports things that can encourage him to be active even more. That could be a challenging task because there are so many things to consider when buying sports toys for 2-year-olds. Safety comes first, of course, but then you have to know which toys are appropriate for a 2-year-old. Luckily, you have us to help you out! After hours of research, we made a list of the best sports gifts for a 2-year-old boy. Now you can easily pick a perfect thing for your rascal and help him enjoy sports even more!
As an Amazon Associate we earn from qualifying purchases. We may earn a small commission for our endorsement, recommendation, testimonial and/or link to any products or services from this website. Thank you, your qualifying purchases help support our work in bringing you real daily gift ideas.
Quick Overview: Sports Gifts For 2 Year Old Boy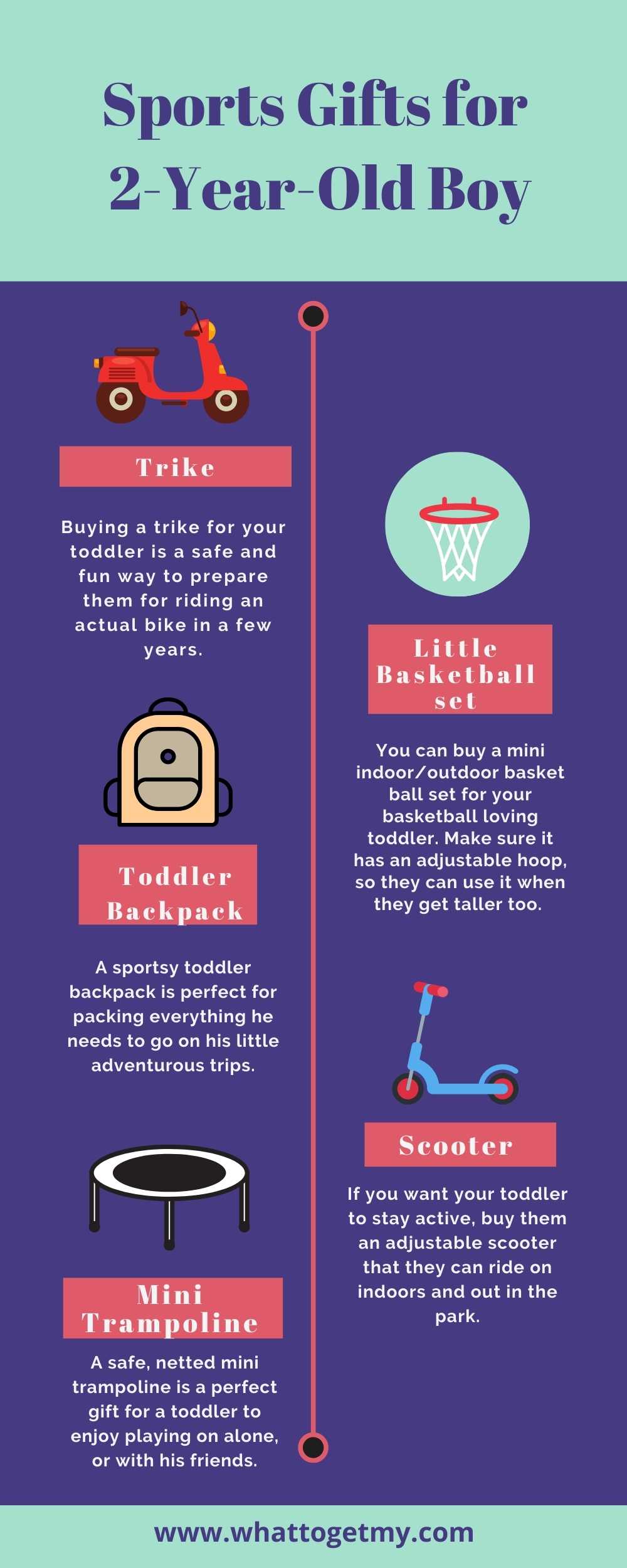 Source Link: https://whattogetmy.com/sports-gifts-for-2-year-old-boy/
Fisher-Price Trike for the Little Drivers in the Family
We have a perfect gift for a 2-year-old boy who has everything, and it's a trike! With it, you can encourage a little driver in your family to set up for his first drive. It will be fun, safe, and quite useful for your toddler. He can get used to driving, so later on he can just switch to riding a bicycle. Besides, it will encourage him to be more active and playful.
The Fisher-Price trike has a Harley Davidson design to suit serious little drivers. It has big pedals for easy use and quality tires for smooth rides. The user-friendly handlebars offer a secure and firm grip, so little drivers will be able to maneuver easily. Also, there's a secret storage compartment for your child's snacks, toys, and other essentials.
Parents love how safe and enjoyable this trike proves to be. It's stable, quality-made, and very stylish. Also, the trike is suitable for 2-5 years old children, which means your little one will be able to enjoy it for many years!
Perfect Packing Option for Little Sportsmen with Skip Hop Toddler Backpack
When it comes to practical gifts for 2-year-olds, we recommend the one that will be equally useful for your child and you. The best option would be a cute travel backpack. Not only that your toddler will fall in love with it and bring it everywhere with him, but he'll also have all the essentials within hand's reach.
Skip Hop Backpack is perfect for toddlers. It has an insulated front pouch for lunch, drinks, and snacks. It keeps the food colder or warmer for longer, ensuring that your kid always has a fresh meal. The main compartment is spacious enough for other stuff, such as sports gear. We find it perfect for school too, considering the fact that it can accommodate notebooks, art supplies, and other things. There's also an adjustable mesh pocket on the side for cups and bottles. The material is easy to clean, so you don't have to worry about spills and leaks.
Skip Hop is one of the most popular toddlers' backpacks on the entire market! Parents love how cute it is, but they like even more an insulated pocket and easy-to-maintain material. Also, if you're wondering what to get a 2-year-old boy for his birthday, we highly recommend this astonishing little backpack.
Little Tikes Basketball Set for Serious Players
Do you have difficulties finding toys for a 2-year-old boy's birthday? Take a look at Little Tikes basketball set. It's perfect for anyone looking for basketball toys for 2-year-olds. You can install it both indoors and outdoors. The hoop is adjustable from 2.5 to 4 feet, so your boy can enjoy playing basketball for quite some time. There's also an oversized rim and 3 balls included in the set. The set improves social and motor skills as well as coordination, so it's ideal for growing toddlers.
Little Tikes Basketball Set is an excellent choice for little toddlers who enjoy basketball and sports in general. It's easy to set up, it can be used both indoor and outdoor, and encourages an active play. In the end, it's incredibly fun for your toddler!
Discovering Sports with VTech Smart Shots Sports Center
We got a lot of questions about what Grandparent-Grandchild Activity Set is perfect for toddlers. We recommend this Sports Center for little boys, where they can play either alone or with grandparents. The sports center is also great to have around the house in general, so toddlers enjoying sports can play with it anytime they want.
VTech is a 2-in-1 sports center with a basketball hoop and a soccer goal. It has a bright LED light as well as it produces 10 encouraging animations, sounds, and phrases. It also has a scoreboard with a side lever for score restart. That makes it quite useful and versatile. It's not only a playful sports center but a learning one too. Your little boy gets to learn shapes, numbers, and sounds while playing soccer and basketball.
If you want to get a basketball and soccer toys for your 2-year-old toddler that is fun yet useful, you should get the VTech sports center. Parents love it. It's perfect for a transition period when your baby is becoming a toddler and discovering sports and other activities. The set includes a lot of extra features to teach a growing child about numbers, letters, and shapes while playing sports.
More Enjoyable Rides with Lascoota 2-in-1 Kick Scooter
Those who are excited about the idea to get their toddlers a little transportation device should consider getting the Lascoota scooter. It's one of those devices you can adjust to perfectly fit your growing child and therefore use it for all periods in his development. With it, your boy will drive safely around the house and in the neighborhood, staying active all the time.
The scooter has a 2-in-1 seat that can be adjusted for more comfort. The handlebar also comes with 4 height options, so combined, these features allow for easier and more enjoyable rides. What parents love about it is a secure and stable construction. It makes the scooter safe for small children. What kids like the most are colorful wheels that light up every time they turn. The LED system illuminates the road in a variety of colors, making rides even more fun.
Lascoota is a well-made scooter that comes with a lot of extra features. You get to adjust them for a perfect fit and more comfortable rides. The device runs smoothly, looks stylish, and proves to be quite durable. Your little sportsman will enjoy driving it around the neighborhood.
Pacific Play Tents Multi Color Tunnel for Kids Who Never Stop
So, are you looking for Inexpensive Gifts For Nieces and Nephews? We have just the thing for you, and it's not only fun and enjoyable but practical too. Pacific Play Tents Tunnel is a perfect toy for every toddler out there!
The tunnel is quite long and spacious, so it can accommodate several children inside. It also folds down for easy transportation and storage. It's made of sturdy and quality material that ensures a long lifespan. The interior features extra padding around the hardened steel wire structure, which makes the tunnel secure, stable, and safe. Also, most parents love how this material is easy to clean and maintain. You don't have to worry about spills and messes no more!
If you want an incredibly fun toy that will also improve your child's motor skills, the Pacific Play Tents tunnel is perfect for you. It's spacious, colorful, and inspires children to be more creative when playing outside. For more ideas about how to spend quality time outside with your child, take a look at our article about 2-Year-Old Birthday Day Out Ideas. It should inspire you with a lot of fun ideas!
Skywalker Trampolines Mini Trampoline for Playful Friends
If you're looking for the best educational toys for 2-year-olds yet you want to get a toy that is also super fun to play with, we recommend a Skywalker trampoline. It's a great item to have around, especially when you're throwing parties for toddlers. For more inspirational ideas about this topic, you can also take a look at our article 6 Year Old Birthday Party Theme Ideas.
First thing first, safety. The trampoline has a net enclosure that protects children while playing as well as a 360-degree handlebar for more stability. Parents also love themed jumping mats that allow for learning while jumping and having fun on the trampoline. Lastly, the trampoline is big enough to accommodate two or three little toddlers who want to play together!
The trampoline is perfect as it can be installed both indoors and outdoors. You can finally let your child be active every time of the year! The trampoline is also very well made, with sturdy construction and user-friendly features. It even includes a 3-year warranty.
Frequently asked questions
1. Can I still buy sports gifts for my toddler without them showing interest in sports?
Yes, of course! 2 Is the age when kids explore and discover new things that excite them, so buying them these safe sports gifts will give them something new to explore and new skill to develop and they will definitely have lots of fun while they are on it.
2. Are these gifts suitable for toddlers older than two?
Yes, these sports gifts are still challenging and fun for children that are older than two.
Final Thoughts
There are no special tips we can give you for this one. Toddlers enjoy playing with whatever things they find around, so you shouldn't have difficulties with finding the perfect gift. You should, however, think about a few other things. Whether you're only buying sports gear or learning items, you should consider how and does a particular gift inspires your child. Your child is growing and therefore receiving more information about the world every day. If you want him to improve his skills, you should look for practical gifts. The same applies to sports gifts. Pick the one that he'll like but also the ones you think will be the most useful for him. This way, your little boy will have so much fun while also learning and improving his skills. Luckily, you have our entire list of sports gifts for a 2-year-old boy to help you with the choosing task!
ESTIMATED TIME DESIGNING AND UPLOADING THIS ARTICLE
ESTIMATED TIME RESEARCHING AND WRITING THIS ARTICLE
Try our AMAZING GIFT FINDER TOOL! Find GIFTS with 1 CLICK!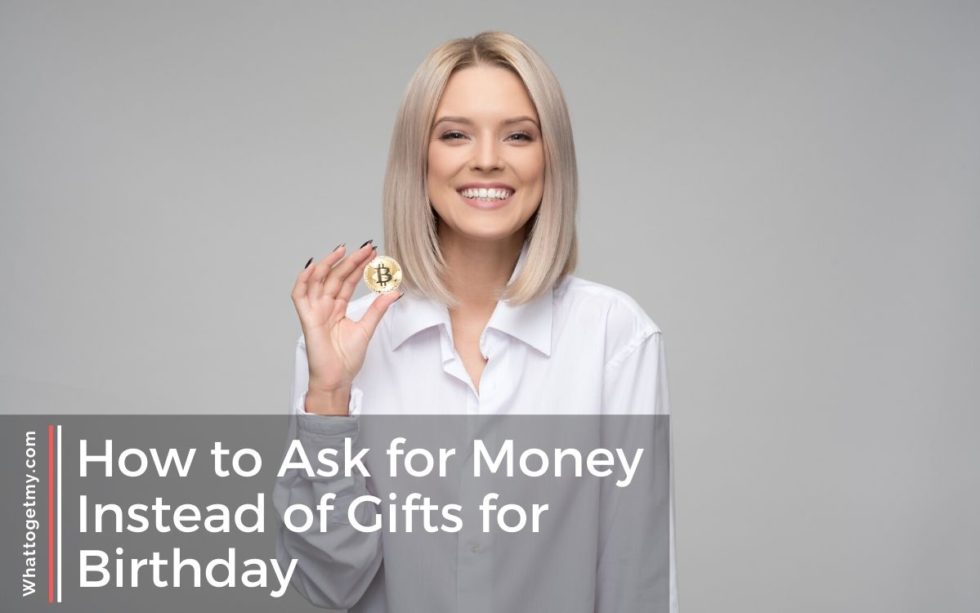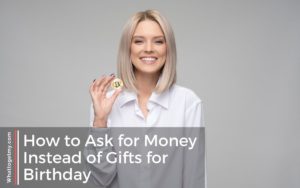 How to Ask for Money Instead of Gifts for Birthday
3 Simple Ways on How to Ask for Money Instead of Gifts for Birthday WhatToGetMy Instructional Article So, your birthday is coming up, and you're happy about the upcoming party, but not so much with imagining all those gifts you'll get? Maybe you realized you
Read More »