25 THINGS TO SAY TO SCARE SOMEONE
WhatToGetMy Instructional Article
In order for you to truly scare someone, you have to understand human nature and what things scare humans the most in order for the creepy stuff you are about to say to really hit home and cause damage to people.
Of all the things that humans are scared of, death is at the top of that list. Since death encompasses a lot of unknown variables, humans are scared of dying and what happens to them after they die.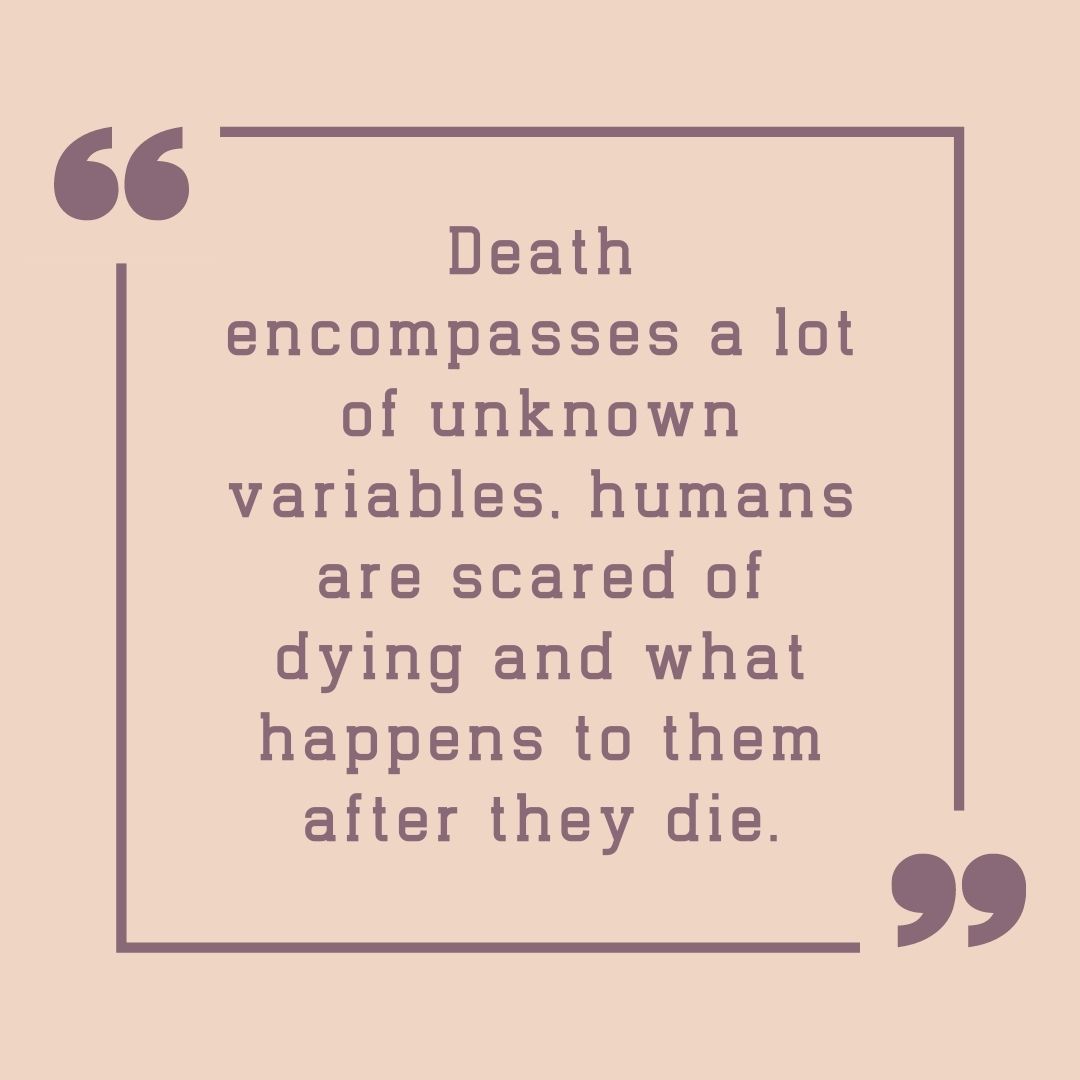 In a 2019 survey published on Statista, it shows that 11% of the respondents were very afraid of dying.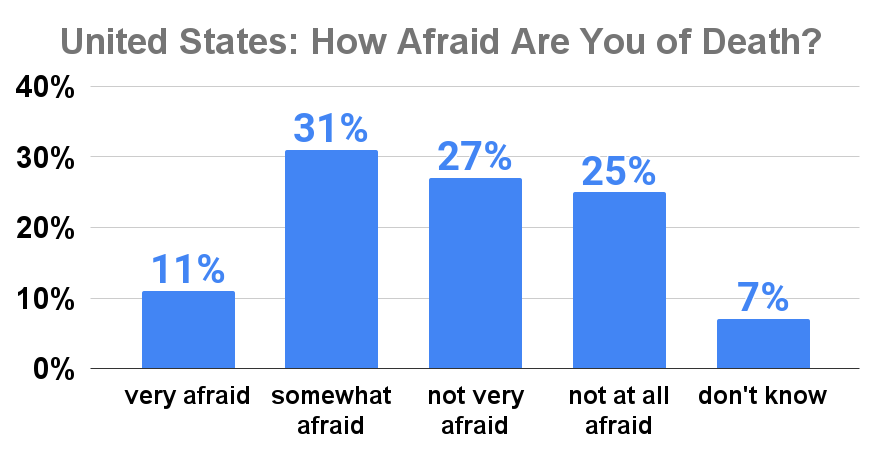 In order for your creepy things to sound scary, you need to incorporate death in them. This could mean, the afterlife, ghosts, reincarnation, aliens, and so on and so forth.
CREEPY THINGS TO SAY
1.
I KNOW WHERE YOU LIVE
This is one of the scariest things you can say to someone especially if you have just met them or you have been talking to them through social media through anonymous usernames. They will automatically assume that you are either someone they know in real life – which takes away the creepiness of the sentiment. Or they will assume that you are a cyberstalker who has somehow managed to track them down. And what is more terrifying than an unknown person finding out where you live? nothing!
2.
I SEE DEAD PEOPLE
One of the weirdest things to say to scare someone is to tell them that you see dead people. Now the tone in which you say this plays a big role in just how creepy the message is transmitted and received.
3.
THERE ARE SHADOW PEOPLE STANDING NEXT TO YOU
Another one of the creepiest things to say to scare someone is to tell them that there are shadow people standing next to them in a matter of fact tone. This is creepy because there are lores of shadow people that span across cultures that describe thin long human-like creatures who are as dark as the shadows we cast on a sunny summer day. These creatures are known to be malicious especially in the dark. Some examples include slenderman who got famous through subposts on the internet and inspired a movie of the same name in 2018.
But even if the person you are saying this to does not have any knowledge of the shadow people, the fact that you can see things that they can't is sure to freak them out especially if you tell them you are not lying or playing around.
4.
YOU CAN SEE ME?
Another creepy thing to say to mess with someone's head is to ask them "Can you see me?" deliver this in a bewildered albeit excited kind of way. Like it has been so long since you have been perceived by anyone, the thought of them seeing you is exciting. This is a good prank to play on a stranger when they stare directly at you.
4.
I DIED 30 YEARS AGO
This is another one of the scary things to say to scare someone. You can pick any number of years, but remember to keep them long enough so that they assume you are talking about reincarnation. If they do not believe you, go into detail about your death; how you died, what happened to you afterwards, how you feel afterwards, and what happened to you subsequently. It would help if you looked up someone who died in the year that you are saying and look up their lives and/or obituary online to cement your story. This is obviously a prank you play with people you can have longer conversations with and not strangers or acquaintances.
5.
REMEMBER THAT DREAM WE HAD?
This is perhaps one of the most disturbing things to say to anyone especially if you go ahead and describe a dream that they had. Some dreams are common enough that you can shoot your shot in the dark and land on a possible dream they may have had.
6.
I LIKE WATCHING THE INVISIBLE PEOPLE
Just as similar with the shadow people, telling someone you see things that they (or no one else) can see is amongst the creepiest things you can say to scare someone. This is because, statistically speaking most people believe in the paranormal, with 58% believing in ghosts and other entities that aren't visible to the naked eye according to this study that was conducted by Chapman University in 2018.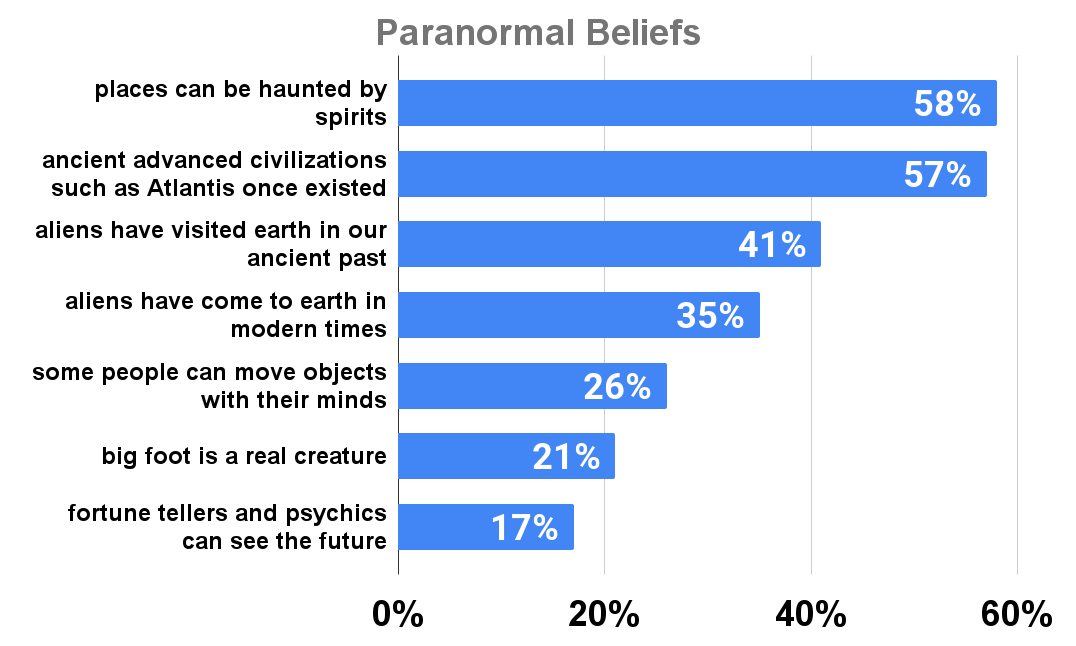 8.
I KNOW WHAT YOU DID LAST SUMMER
If you have seen the movie 'I Know What You Did Last Summer' then you know just how creepy this quote is. Chances are the person didnt even do anything worth cringing over during summer but it's their knowledge of the phrase reference that will have them creeped out. Side note: this will only work for people who are familiar with the phrase already.
9.
YOU HAVE A SCARY AURA
Another one of the things to say to scare someone is to tell them that they have a scary or evil aura. This will play on their psychological mind and they will constantly ask themselves if that is how people really perceive the – scary and evil? It will play on the basic human need to be liked and the need to control how other people see them and what others think about them.
10.
I AM YOU FROM THE FUTURE
One of the best creepy things to say to freak someone out is to tell them you are them from the future. Now, of course, it should go without saying, but you should only do this to someone considerably younger than you are, could be the same gender or not, but definitely has to be the same race – just so it is more believable. You can tell them all sorts of "predictions" and events that happen to their future selves – and how they should try and alter the future so that the bad thing that happened to you should not happen to them.
11.
YOU WILL DIE IN 12 DAYS, DON'T WORRY NO ONE WILL FIND THE BODY
Imagine saying this to someone in the voice and scary expressions of Rumpelstiltskin – the chills! Of course, the phrase is in itself scary without the expressions, but the expressions would drive the whole point home!
DARK THINGS TO SAY
12.
WE SHOULD END UP ON UNSOLVED MYSTERIES, YOU WOULD BE THE LEAD – OF COURSE
One of the most disturbing things to say is to tell someone they should end up on unsolved mysteries – a television show about mysterious disappearances and unsolved murders – and specifying that they will be the lead. This is both creepy and also very cringey.
13.
I WANT TO WEAR YOUR SKIN
Another one of the most scary thing to say to someone is to tell them you want to wear their skin. This will play with their imagination as you have not put any context to it. Leave it this open-ended. Do not provide any more or any less information than the statement.
CREEPY THINGS TO SAY TO PEOPLE
14.
ON A SCALE OF ONE TO TEN HOW COMFORTABLE ARE YOU WITH CORPSES
One of the absolutely creepy things to say to a stranger is to walk up to them boldly and ask with a straight face how comfortable they are with corpses on a scale of 1 to 10. You will most likely get a lot of shocked faces because not a lot of people have come across or spent time with dead bodies before (unless they are morticians, doctors and nurses, or serial killers and murderers).
15.
I BET YOU DIDN'T FEEL ME LICK THE NAPE OF YOUR NECK
This is both fun and creepy thing to say to your friends – ask them if they felt you lick the nape of their neck when you are standing behind them. Depending on what kind of friendship you have, they will either laugh and call you weird or be weirded out and call you a creep.
CREEPY THINGS TO SAY TO A GIRL
16.
YOU HAVE A BEAUTIFUL [INSERT BODY PART HERE], IT WOULD LOOK GOOD WITH MY OTHER COLLECTION OF [BODY PART]
This is one of the creepy things to say to freak someone out because it automatically sets the precedent that
You have other body parts in your possession

You want to add their body part to your collection
Now, if that does not creep anyone out, we don't know what would! Any sane girl would assume you are a serial killer and run for the hills.
17.
THE VOICES IN MY HEAD TOLD ME TO TELL YOU YOU HAVE BEAUTIFUL EYES
Telling someone that the voices in your head are telling you to do or say things is one of the creepiest things to say to scare someone. This is because they can never be sure whether you are mentally ill, psychic, or just joking around. And trust us, they do not want to be there to find out.
18.
YOU WOULD MAKE A PRETTY CORPSE
Without context, telling someone they would make a pretty corpse is one of the most ominous things to say especially if you barely know the girl you are telling this to. She will assume you have plotted a plan to kill her in your head and she will be freaked out.
CREEPY THINGS TO SAY TO YOUR BOYFRIEND
19.
I WOULD DRINK YOUR BATHING WATER
One of the best things to say to scare your boyfriend off is to tell him that you love him so much you would drink his bathing water. Now, this sentiment is gross and creepy on its own but it is the manner in which you can deliver this that would drive it to the top. Be creative with it!
20.
DO YOU WANT TO SHARE BLOOD?
Another one of the creepy things to say when hugging your boyfriend is to whisper in his ear if he wants to share blood. When he asks what you mean, elaborate by going into detail about blood oaths and rituals you have seen online that will make your bond stronger and better.
UNCOMFORTABLE THINGS TO SAY
21.
I HAVE BEEN CURSED AGAIN, I HOPE IT'S NOT AS CONTAGIOUS THIS TIME AROUND
One of the awkward things to say around people is to tell them you are cursed and slowly add how you hope it isn't "as contagious" this time around. This assumes that
This is not the first time you are being cursed

Your last curse affected other people other than yourself

You are afraid this curse might be the same
22.
I HAVE A CONTAGIOUS VIRUS
Quite a messed up thing to say in a group setting is to announce that you have a contagious virus and it is airborne. This will for sure send people into a panic frenzy and it just might end the entire gathering.
23.
I EAT FARTS, CAN I HAVE YOURS?
Some of the creepiest stuff on the internet can be found on fetish subgroups – which have normalized these things. But imagine talking like sub posts to people in real life? This would be absolutely chaotic and cringey.
24.
CAN I SMELL YOUR FEET?
One of the weirdest things to say to scare someone is to ask them if you can smell their feet. This may not be scary or creepy at first when you ask but your persistence at it after they say no will definitely creep them out.
25.
YOU LOOK LIKE MY DEAD [INSERT RELATIVE HERE]
According to some cultures, one of the cursed things to say to anyone is to liken them to a dead person. This is because it is said that once the resemblance has been acknowledged, death will go searching for their face thinking he missed them on the first try – mistaking them for the already dead person. Never say this to anyone because you never know what people believe in and more often than not, our beliefs shape our reality.
FREQUENTLY ASKED QUESTIONS
1. How do you freak someone out?
It is very easy to freak someone out. Just have a couple of creepy sentences to say, a few weird mannerisms, and a good poker face for when you say creepy things. Whatever you do, never break character.
2. What can I text to scare someone?
Perhaps the easiest way to scare someone through text is to continuously send them weird and creepy facts that you find from the internet. No context, just creepy facts, and trivia
CONCLUSION
In conclusion, this article has covered 25 cryptic things to say to make someone uncomfortable and scare them. These things are designed to mess with people's minds and bend their perception of you and the world around them. We hope that you use these for pranks only and never to harass anyone on or off the internet.
ESTIMATED TIME DESIGNING AND UPLOADING THIS ARTICLE
ESTIMATED TIME RESEARCHING AND WRITING THIS ARTICLE