11 Great Tips on What Makes a Man Choose a Woman Over Another
WhatToGetMy Instructional Article
What makes a man choose a woman over another is an exciting topic to discuss; remember in my last gist, I mentioned a heartbreak that nearly cost my life, well, you will finally get to hear that story today, below are the reasons why we should talk about this topic today;
Is love supposed to hurt this much? I thought love was a beautiful thing? If yes, why do many make it look so wicked? This is precisely how it feels when he chooses someone else over you; you begin to feel sad, betrayed, and lost. Even the sweetest food would taste bitter in your mouth; you lock yourself up trying to get over it, but it keeps ringing in your head "he chose another woman over me," the tears flow like never before; it hurts, your heart hurts, and yet you can't do anything to stop it. You have to take it in and live with this heartbreak when he chooses someone else over you.
Now I wonder what the other woman would feel; does she even care how the other woman feels? Does she ever take some time to think and ask, "why did he choose me over her?". Or is it more like a trophy won that you rejoice over your wins and go about telling the world, "he chose me over her?."
My heartbreaks in this life will last me a lifetime; my life is so messed up that I am scared of going into relationships for fear of experiencing another heartbreak.
I met Brian in 2006; he helped me settle down on campus at school when I gained admission. Ours was a true love story, or so I thought; Year after year, our love grew more robust, and we had a joyous time together. Thinking of it now, I still wonder why he chooses someone else over me.
It's been ten years since Brian and I officially broke up, yet I could never forget him. We didn't stay off each other after the official break; we had the chance to hook up here, and they were wrong. Well, that's one reason I keep asking the question; why did he pick her over me?
If he loved her so much, why did he ever hook up with me now and then? When I first met her, he said she was his cousin; I mean, why should I be worried over cousins living together?
She would clean and care for the house, she even made great meals, I must say, and she treated me so well that I always wanted her around whenever I visited.
It's odd how most people live a life of deceit like it's normal; this was precisely what Brian and his so-called "cousin" did; betrayers and backstabbers, I call them, they are destined for each other.
As I write now, Brain is married to his so-called "cousin," and they will soon have their second baby.
Two years after our official breakup, I only found out that the other woman was the so-called "cousin" by then; we had hooked up almost three times after the official split. I hated myself for it. Yet now I wonder, was he blind or dumb when he chose someone else?
When Brian and I started having hitches in our relationship, I had called the so-called "cousin" severally asking for advice on how to mend our shaking relationship; she would give me a tip or so and then tell me she would talk to Brian on my behalf; little did I know that the wench had her plans.
Let me not bore you with my sad heartbreak tales; as I said before, I have had so many heartbreaks that it is so scary even to want to start another relationship. Yet I have asked myself severally, "what makes a man choose a woman over another? I have spent time researching on this, and this is what I know;
1. LACK OF LOVE IS WHAT MAKES A MAN CHOOSE A WOMAN OVER ANOTHER
When a man loves a woman, he will go to any length to keep her. He would never choose another over her. If he chose her over you, do know that he never loved you. This is the topmost answer when someone chooses someone else over you. You may also like how to help someone with a broken heart.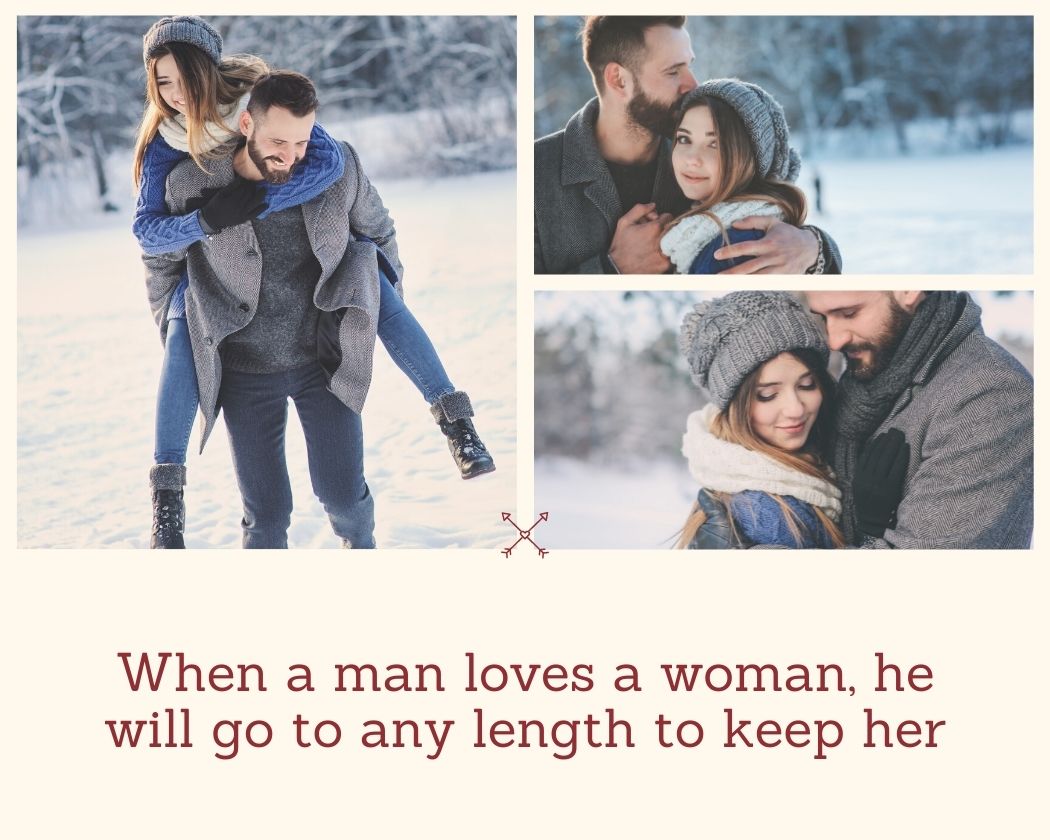 2. VARYING INTEREST IS WHAT MAKES A MAN CHOOSE A WOMAN OVER ANOTHER
Maybe your interests do not align. Where would you be ten years from now? You are thinking of your dream of owning your one legal company in Canada while he talks about having six kids and raising them together in Australia; this may be why he chose her over you.
3. INCOMPATIBILITY IS WHY HE CHOSE HER OVER YOU
Have you considered that incompatibility may be why a man chooses a woman over the other? Maybe he has realized that you two cannot live happily together for so long, so he opts for his other option.
4. AUTHENTICITY IS WHY HE CHOSE ME OVER HER
Maybe he just realized you have been faking it all along, that you are not being authentic. When he chooses someone else over you, it could be unclear at first, but once you get yourself together, you may find that this is why.
5. LACK OF COOPERATION IS WHY MY HUSBAND CHOSE THE OTHER WOMAN
Anna told me that her husband chose the other woman over her because she refused to cooperate sexually. He had wanted anal sex, but she had rejected the idea vehemently. They drifted apart for two years because of this, and finally, he left her for another woman; it looks like the other woman gave him what he wanted.
6. LACK OF SEXUAL SATISFACTION IS WHY HE LEFT ME FOR HER
"You know how some women are nymphomaniacs, and some men have this unsatisfied sexual desire like he wants to have sex every time, everywhere, aha. So he found this girl that gave it to him back to back, and he broke up with me for her, "Gloria says.
7. HE LEFT ME FOR HER BECAUSE HE IS A LOSER
"Oh yes." says Beatrice, "it's his loss. I put in so much work to build my career, and now he wants me to quit everything I worked for just because of him? Like I said, his loss."
8. LACK OF INTEREST IN THE RELATIONSHIP
"I am sure Kyrian found a new hobby which doesn't interest me; he lost interest in our dreams and prospects; the very reason why we ended up together is that not enough to make him leave me for her? I don't blame him one bit because I would do the same to me if I were in his shoes," Babara explains.
9. HE LEFT ME FOR HER BECAUSE HE IS IN LOVE WITH HER
"There was no need to fight over spilled milk; I saw him murmur her name every time we made love. He had mistaken me for her; he even called me her name once. I tried to ignore it;" maybe this too shall pass," I said, "but it never did," instead he kept sneaking out with her on all his vacations, he even took her to the same place we had our honeymoon, and they went shopping at same-store; she was his secretary, I should have fired her when I had the chance." Annie says.
10. HE LEFT ME FOR HER BECAUSE I LOST MYSELF
"I lost myself; I totally lost myself. While I bankrolled his education, I forgot mine; I did this for love, toiled for love, wore old clothes for love, managed leftovers for love, never went on vacation or a spa, or at least gave myself a treat only so I could save some money to help him graduate. He did surely, and then he realized I was looking old and unfashionable and not classy enough to be with him. He said, "you have lost yourself, Becky, this can't just work," and he went on to date this girl he said was just his reading mate."
11. HE CHOSE HER OVER ME BECAUSE HE WAS NEVER REALLY MINE
": Johnny was a scammer, he was there for my money, but I didn't know it; or maybe I did but just refused to see it. He made me pay for many of his debts, with the promise that he had this business he was running that tied down his money. Please don't blame me; even you would fall for it, he was so good. He showed me documents and receipts; everything looked so legit. We were supposed to get married in April; he took out a loan in my name by March; he said he would pay it back, and I believed him, only for me to hear he wedded that same week to another woman with the same loan I have to work for years to pay for. See? He was just a scammer who took not just my heart, but all I got.".
It is said that the older your relationship, the less likely you will experience a break up. Check out the chart and read more here
WHAT DO YOU DO WHEN A MAN LEAVES YOU FOR ANOTHER?
1. LIVE
Yes, it would help if you chose to live, for that is the antidote to this trauma. I know it hurts, but no matter what, stay alive and live your life to the fullest; only then will you beat the pain.
2. FOCUS
You were someone before you met him; you had dreams, aspirations, hopes, and desires; you can still achieve all that without him, focus and work towards achieving them.
3. HAVE SOME FUN
Having fun is one way to get your heart back on track; give yourself a treat, go on a vacation, attend a party or ceremony, go to the spa, spend time with the girls, have fun and enjoy yourself.
4. TALK TO SOMEONE
They say if there is someone to talk to, there is always someone to listen," see a therapist so that you can pour your heart out; talk about it. It will help.
5. CRY
Yes, let it out! Cry if you want to, scream even, just let it out. Let the tears wash it all away so you can start anew.
6. LET IT GO
It has happened; it's all done; let it go. Take some time out; accept the part you played in the breakup; learn from your mistakes; move on.
FAQs
1. How do you make a man choose you over another?
Find out what he wants and be it. This is not a guarantee, though, as most people don't even know what they want.
2. What makes a man want a woman?
She is interesting, intelligent, funny, independent, beautiful, disciplined, attractive, good character, etc.
3. What a man wants from a woman in a relationship
Her company, intelligence, friendliness, care, love, friendship, etc.
CONCLUSION
What makes a man choose a woman over another is numerous and individual-based; Mike can say it because of sexual incompatibility, Jay could say it because she is career-oriented, etc. people tend to go for what they want, and not really what they need; so must time it doesn't mean that the person they left was toxic but instead its a matter of personal decision.
ESTIMATED TIME DESIGNING AND UPLOADING THIS ARTICLE
ESTIMATED TIME RESEARCHING AND WRITING THIS ARTICLE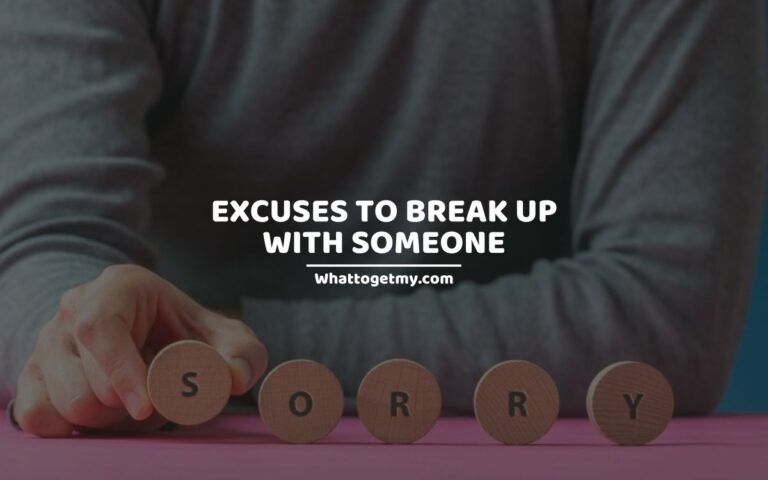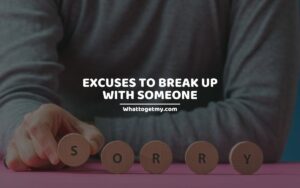 21 Excuses to Break Up With Someone
21 Excuses to Break Up With Someone WhatToGetMy Instructional Article Having top excuses to break up with someone can help you quickly end a relationship without much ado. There are many occasions when you wish for a break; some would prefer fake excuses to break
Read More »