What to Put in Gift Bags for Sweet 16?
WhatToGetMy Instructional Article
You've planned the perfect party but you're left with one task. You just don't know what to put in gift bags for sweet 16! Don't worry, we're here to help. We researched this topic and found a lot of ideas about different party favors. To make things easier for you, we wrote this article that explains everything you need to know about gift bags.
Before you scroll down, we'd like to mention a few things:
The package of the favors is just as important as the content. Try to match your goody bags with the party theme.

Try to personalize gift bags, so you can achieve that wow effect. This will surely leave your guests with big smiles on their faces.
The reasons you need goody bags
You probably know that party favors are small gifts that the host gives to the guests at the end of the party. Giving small gift bags is a nice way to say thanks for the attendance. Party favors can be long-lasting souvenirs that help you share the memory of an amazing party. You can also give ephemeral items to boost the party spirit like party hats, noisemakers, glow sticks, etc.
Some people think that goody bags are just for kids' birthday parties. We don't agree. Although kids will surely appreciate gifts more, teenagers and young adults also love small surprises. At kids' parties, goody bags are somewhat expected. They've become so common that the guests are disappointed when the host decides to skip party favors. Older guests, however, don't expect small gifts at the end of the party. That's why they'll be even more surprised when they receive one.
Favors are gratitude gifts. Guests came to celebrate your big day and attended the event even if the weather was bad or they had some responsibilities. That commitment should be appreciated with simple tokens like goody bags. The bottom line is that no party is really complete without party favors. They round up the experience and share the festive mood.
Consider these things
When you're planning a party there are a lot of things you should consider. The best way to keep track of things is by making a checklist. If you decided to send your guests home with something special, you should include goody bags in your plans. Before you start thinking about what to put in party bags for 16-year-olds, consider these factors too.
Number of guests
It's important to make a guest list, so you can have enough goody bags for everyone. The worst thing that can happen is leaving one guest without a gift bag when everyone else got them. To avoid this from happening, make a few extra goody bags. They are not so expensive, so you can have a lot of back up gift bags, even if you have a long guest list.
Plan your budget
When you're throwing a party, it's very important to plan your budget carefully and stick to it. Don't spend excessive money on things you don't need. If you think something is a necessity include it in the budget.
Party favors shouldn't cost too much, but they still need to be included in the planning. The average amount people spend on goody bags is $3 to $5, so that can be your guideline. If you opt for DIY gift bags, they can cost you even less.
The theme of the party
Try to buy (or make) favors that fit the theme of the party. Matching the colors or product choices can help you throw a stylish and chic party with little effort. For example, if you chose "summer vacation" as a theme and you're throwing a pool party, your gift bags should include things like sunglasses, luggage tags, etc.
Packaging
As we already mentioned, the packaging is very important. The presentation will influence the guests' first impressions. Even simple items can look special if they're packaged the right way. Choose cute and creative wrapping papers to present your favors. Be sure that the size and shape of the items don't make your goody bags look too tiny or bulky.
Taking the time to wrap the favors nicely will show your guests that you truly care. To make goody bags more special you should attach a tag or a label with the name of your guest and a sweet thank-you message. Even the most basic package can become special with just a small addition of a handwritten tag, a ribbon and a few stickers.
Time limitations
If you remembered that you needed party favors two days before the party, don't try to make them yourself. Although DIY favors are great, they shouldn't be a priority if you have a lot of other things to take care of. Get some unique things from the dollar stores or order something that can be shipped quickly.
Useful favors
There are a lot of useful things to put in gift bags for sweet 16. Practical items can be perfect for any type of party theme. If you want to give your guests something functional and also fun, consider getting the following things:
Picture frames:

 You can get personalized photo frames or universal ones that can complement any living room. Remember to send the photos of your amazing party to your friends, so they can frame them and have a unique memory on display.

Keychains:

 Try to make personalized or themed key chains, so they can be a wonderful addition to your goody bags.

Compact mirrors:

 Mirrors are always necessary and these are just so handy and convenient to carry.

Notebooks:

 If you decide to get stylish notebooks to your friends, be sure to write cute notes inside. This will help them remember your special event.

Bookmarks:

 These are amazing for the people that love to read or if you're having a party related to your favorite books.

Coffee mugs:

 There are so many unique coffee mugs you can find. Big or small, colorful or personalized – they can perfectly fit any party theme.

Wallets:

 From stylish coin purses to the simple cardholders, there's something you can find to surprise every guest.

T-shirts:

 The best option is to get simple plain T-shirts and print something related to your birthday theme on them.
There's nothing too weird you can put in goody bags. You can choose simple jewelry, wristbands, bottle openers, candle holders, and so much more. The most important thing is to consider what your guests would like and what they can actually use in their daily lives.
Chocolate and candies
If you don't know what to put in goody bags for sweet 16, but don't want practical items, chocolate and candies are always a great option. You just can't go wrong with candies! Write simple notes that say something like "Enjoy these sweets from my sweet 16". Then, put them in a bag together with a bunch of candies and you'll have the goody bags every teenager would absolutely love.
These are not expensive to make because you can get larger packages of candies that you'll divide in smaller bags. Choose 4 or 5 types of sweets, so you can make a delightful mix of candy gift bags. We recommend you get something like:
Gummy Bears

Chocolate Bars

Smarties

Jelly Beans

Lemon drops

M&M's

Lollipops

Skittles
You can also put homemade sweets and baked goods in the goody bags but that requires a bit more effort. They are easy on the budget and can be a good addition to any kind of birthday theme because you can personalize them with colorful creams and cute decorations. Try making:
Cupcakes

Candy apples

Macaroons

Brownies

Cookies

Cotton Candy

Sweet popcorn

Fortune Cookies
Just for girls
If you're planning an all-girls party, you might want to personalize your goody bags a bit more. To find "girly" things to put in gift bags for sweet 16, check out these items.
Scented candles
This will be a great addition to your goody bags because candles can fit any party theme. You can choose something that suits décor, or personalize them according to your guests' preferred colors.
Mini perfumes
Small perfumes that can fit a women's clutch can be a great addition to your goody bags. Get various scents and let your guests choose the ones they like the most.
Spa sets
Small spa gift baskets can be great party favors. You can put in your bags various products like face masks, lotions, bath bombs, etc. A lot of girls love to treat themselves with a home-spa experience. 
Makeup bags
Every girl appreciates a handy accessory, so a makeup bag is a great option. You can also add some lipstick or mascara too if you think only bags are not enough.
Floral sunglasses
If you want a chic and cool gift for your goody bag, you should definitely consider getting floral sunglasses. These sunglasses will provide the "movie star look" and your guests can wear them on any occasion. Maybe even at your next party.
Glitter
Not all girls love glitter, of course, but this can be such a fun addition to the gift bags. You can give them when your guests arrive. Use the glitter for makeup right away and get the party started in style.
You can add lots of things to gift bags made just for girls. From makeup to stylish accessories, you'll surely find something for everyone. Feel free to mix three or four different things to get unique party favors.
Tight budget
It's not hard to find quality inexpensive gift bag ideas for sweet 16. You just have to start planning early, so you can order big packages of goods and arrange them in gift bags. You don't need a large budget. As we said, $3 per guest will be just enough. You can get one or two small items and add baked goods. Or you can just make candy gift bags we recommended.
Amazing goody bags are the ones that have a personal touch. That doesn't even affect your budget. For perfect party favors, you need to get a little creative. Feel free to add handwritten notes, thoughtful messages, custom tags, etc. We're sure your guests will love this!
Frequently asked questions
How should I spend my 16th birthday?
You can throw a party, host a game night, explore nature, take a trip, go to an amusement park, go to a nice restaurant, etc.
What are some good themes for the sweet 16 birthday party?
The options are endless! You can choose the theme of your favorite movie or book for the party, throw a pool party or a black and white ball. Travel, fairytale, glamour or Halloween themes are also good options.
What is the best gift for a sweet 16 birthday?
The perfect gift is the one that reflects the interests of the person receiving the gift. The typical sweet 16 gifts are tech gadgets, customized journals, meaningful jewelry, video games, etc.
Conclusion
We hope that now you know what to put in gift bags for sweet 16. Whether you choose DIY goody bags filled with candy and homemade crafts or you opt for trendy party favors you've found online, we're sure your guests will love it. After all, the point is to surprise your guests and favors are just icing on the cake of your already amazing party. Thoughtful tokens of appreciation will surely make your party more unique.
If you're tired of party planning and just want a simple way to celebrate your birthday, check out our article on How to celebrate the 16th birthday without a party.
ESTIMATED TIME DESIGNING AND UPLOADING THIS ARTICLE
ESTIMATED TIME RESEARCHING AND WRITING THIS ARTICLE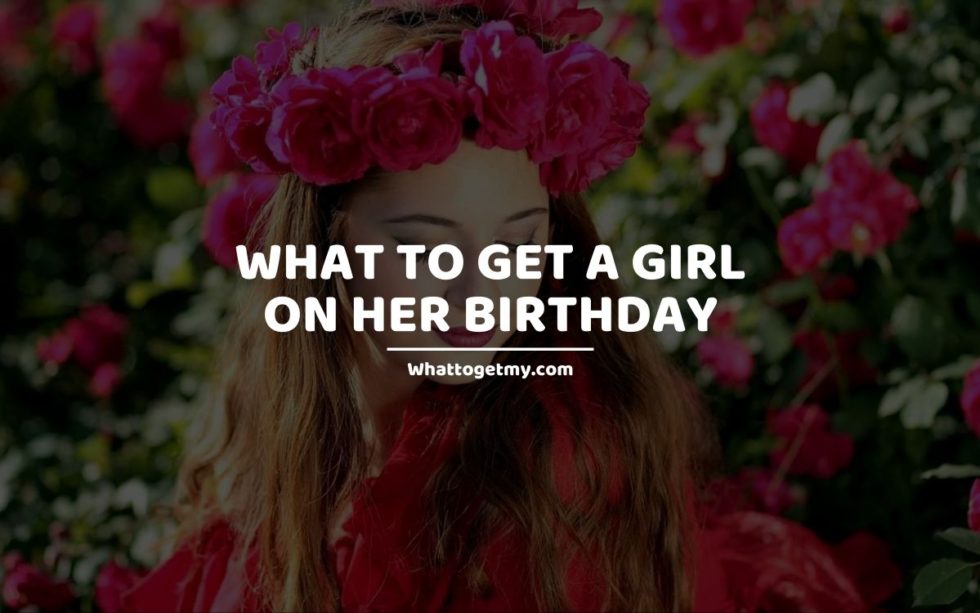 What to Get a Girl on Her Birthday
You have a girl in your life and her birthday is only a couple of weeks away. You want to buy her something but you find yourself struggling to decide what to get her. You want to make her happy by making her feel special
Read More »