Gift Giving Etiquette for Nieces and Nephews
WhatToGetMy Instructional Article
Gift giving etiquette for nieces and nephews can be pretty confusing and vague. That's because every family functions differently. Some people like exchanging gifts and they will keep gift-giving traditions no matter what, while others don't think gifts are that important. They put the accent on spending quality time with each other and don't bother with gifts at all! There can't be just one right answer to the question of what is the proper etiquette for giving gifts. However, some guidelines exist and we'll try to share the ones which concern giving presents to nieces and nephews.
Before we start, let us just note a few things:
Gifts are an act of goodwill, and they shouldn't be an obligation in any case. Nobody can and should force you to buy presents for them or their child. They might try to guilt you into it, but remember not to cave to the pressure.

There is no right way to do things. Whatever seems okay to you, it probably is.

While you don't have to be perfect in gift-giving, there are few things to avoid. For example, buying generic gifts. Nobody likes getting superficial gifts, right?

You shouldn't punish your nieces and nephews for your siblings' actions. Even if they have offended you somehow or you are in a fight with them, try to slow down and think about the young ones. They are only children and don't have anything to do with the fighting between you and your siblings.
3 golden rules
You probably have the idea of the type of uncle/aunt you want to be. Whether you are a cool aunt or a wacky uncle, the same rules apply to you. Firstly, Christmas gifts are mandatory! Ok, that's maybe an exaggeration as they are not really mandatory, but still quite necessary. Remember the time when you were young. Think about how happy you were when getting all those wonderful presents from your uncles and aunts and how disappointed when some of them forgot about you! Recreate the feeling from your childhood and it will all be clear. You will certainly want to spread that joy you remember so fondly!
Secondly, don't go overboard with the price of the presents, e.g. stay out of debt. It's okay to give something expensive once in a while, but it's not wise to make it a habit. If the other gifts are not up to the price standard, your niece and nephews will be disappointed. They'll be sad because the gifts differ from the ones they've got the last time. To prevent this from happening, set out the price range and try to stick to it. Throughout the years, the number of people you're getting gifts for will grow, so irresponsible gift-giving might be a strong hit to your budget. No matter what some people tell you, there is such a thing as being too generous! If you have the money to shower everyone with presents, think about whether the receivers of your attention feel the obligation to return the favor. Try to make sure they are comfortable with your generosity.
Finally, it's important to treat every niece and nephew you have equally. Would it be fair if one gets amazing and the other one an average gift? We don't think so either! Try to be cautious about that.
Toys and candy – there's never too many of them!
If you want to spoil your nieces and nephews, and you have your siblings' permission for it, go right ahead! The best way to do that is with unnecessary stuff they'll absolutely love! You can even take them shopping with you so they can choose. Tell them to choose whatever candy they want. Although that might be a torture if kids are indecisive! You know how kids are, they can spend hours in the store thinking about what to get.
If you're thinking of getting toys for them, it can be hard to know what they don't have yet. Try picking out something you can enjoy together, like board games or Legos. You can even opt for educational toys or pick some cool gifts for nephews. The possibilities are endless!
A fun day together or a new video game?
We say, why not both? Sometimes the best present is the gift of time. You might think video games are a waste of time, but playing together with your nieces and nephews will only bond you. It's all about spending quality time together! It doesn't matter what you opt for, all activities can be fun as long as you indulge in an adventure together. Visit your nearest game store and see just how many wonderful games they have. Who knows, you might even become a gamer yourself!
Wish lists – a few thoughts
Speaking of gifting tips, here's one more: ask your sibling for their child's wish list. Trust us, it will make your life easier, and the kid will be thrilled. mart to coordinate with parents, or even other aunts and uncles. The kids won't get repetitive gifts and you can even split the costs for one big gift or buy several gifts together.
Some might say wish lists are selfish, but we say they are the best thing ever! They just make gift shopping better! Think about it like this, you are changing every single day and so are your nieces and nephews. Especially if they are teenagers! Sometimes it's just impossible to shop for them. They might not like the same things as before, or they've "grown out of that phase". Maybe you've got the perfect present the year before and now you can't match it? If you are worried you'll make a mistake this time around, check out our article Gifts for teenage nephew. All of this makes you think that it's best if they openly say what they want now instead of leaving you guessing, right?
Gift-giving games
When everyone tries to shop for the entire group, there are usually a few awkwardly chosen gifts. Why not organize then a game and get a (better) gift for one specific person? You can even include children in the gift-giving game, so they can make cute arts and crafts. There are so many games like the White elephant gift exchange or the classic Secret Santa. Have some fun for the holidays and don't worry too much about the proper etiquette for giving gifts.
Should you say something when giving gifts?
What to say when giving a gift really depends on the occasion, but you can always say something like "I was thinking about you, so I've got you something. I hope you enjoy it." We know that you mostly worry about the reaction. What if they don't like your gift? Proper manners imply you should thank for the gift no matter what you think of it. We suppose most kids will be polite. Still, don't be offended if they don't like the gift and forget to thank you. Kids are like that; they don't realize how large of an effort stands behind shopping for gifts! When they grow up, they might realize it. For now if they misbehave and accidentally offend you, you have the right, by any social norms, to stop gifting them. Say something like "I see that you don't like my gifts, so I'll stop sending them for a while". We wouldn't suggest that drastic measure, because they are, as we said, just kids. They probably didn't mean it. Another, more polite way of dealing with the situation, is to turn to gift cards for a symbolic amount of money. "You can choose something of your liking" would be a proper card and nobody's feeling would get hurt.
When should you stop buying gifts?
This one really is a tricky question. There's isn't a rule that says someone is too old for presents. So if you don't want to stop giving gifts to your nieces and nephews you don't have to! Otherwise, think about certain milestones and whether they are past that. Even though you can stop at any time, it is better to slowly ease into it and choose an appropriate time. For example, finishing high school or college is an okay time to introduce the idea of you not buying presents anymore. You can get them amazing gifts for their 18th birthday, then include them in gift-giving activities, but specify that you won't be buying exclusively for them. Some thoughts about the 18th birthday presents can be found on our website, so be sure to check out articles 18th birthday gifts for niece and 18th birthday present for nephew!
You shouldn't worry about at what age do you stop buying birthday presents for nieces and nephews. There isn't such a thing as perfect timing for that. Maybe you should wait for them to have kids and then proceed to buy gifts for the next generation? Or maybe you should choose the point when kids stop going out for Halloween to introduce different gift-giving ideas to the family. It's a bit complicated if you also have kids. Then you should openly talk with your siblings about this topic (and before holidays/birthdays come) because maybe they view the situation differently. You can only tell what's best in your case.
However, the more important question isn't "when" but "how". You need to be tactful when you stop buying gifts to avoid feelings being hurt! We mentioned that you should first introduce the idea of cutting off presents, and then maybe get a few transitional gifts before turning to small token gifts. Another great idea is to start buying one gift for the entire family instead of each individual child.
We should again note that if you like giving gifts, you shouldn't stop at all! Some people love the joy of sharing more than anything, so you should know that gifts are always welcomed and appropriate. Nobody ever got mad when getting a gift, only when the gifts missed, right?
Conclusion
We follow social rules and conventions for a reason. If it weren't for the proper etiquette, there would be chaos in interpersonal relations. That being said, we know that it's sometimes hard to find the perfect balance between what you need to do and what you want to. It's better to take these rules more as gift giving guidelines.
The only way to be completely satisfied with your holiday/birthday purchases is to communicate with your family. Ask them what they think is the best way to approach certain situations. Do they prefer gift-giving games or personalized presents? Would they be offended if you forget to buy gifts on a special occasion, or if you ignored it on purpose? Communication is essential in every situation. You should talk to your nieces and nephews even if they are young. With these advices try to extract the most out of this article. We're sure you'll make it!
ESTIMATED TIME DESIGNING AND UPLOADING THIS ARTICLE
ESTIMATED TIME RESEARCHING AND WRITING THIS ARTICLE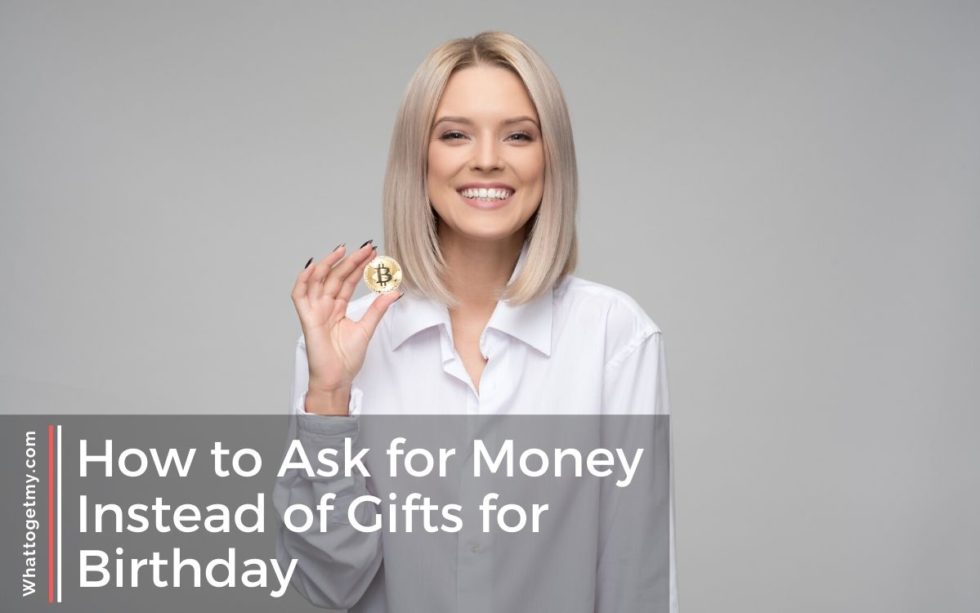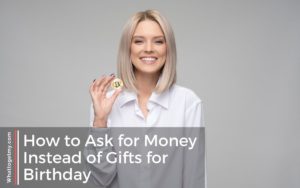 How to Ask for Money Instead of Gifts for Birthday
3 Simple Ways on How to Ask for Money Instead of Gifts for Birthday WhatToGetMy Instructional Article So, your birthday is coming up, and you're happy about the upcoming party, but not so much with imagining all those gifts you'll get? Maybe you realized you
Read More »