If you're not into flyfishing yourself, you might have difficulties with finding just a perfect gift for a long-rodder in your life. You could do some research to find out what a fly fisherman might need for the sport, but how to know which brands are reliable? It might take quite some time and effort to find the best-rated products that would be well made, durable, and useful, especially if you don't know that much about the sport. Wait for a second, don't stress out yet!
To help you out, we composed the guide containing the best gift ideas for fly fishermen. We did research instead of you, trying to save you from a tiresome process that would probably end in you spending countless hours on the internet or in the shop, not knowing what to get at all. With the help of our guide, you'll be able to find gifts for a fly fisherman with ease. All you need to do is to scroll down through our top picks and choose the product that suits a long-rodder in your life. It's simple as that!
Before we start with product recommendations, here are a few things to keep in mind when deciding on the particular gift:
Most fly fishermen already have all the necessary gear parts. However, that shouldn't stop you from complementing the gear. All that stuff gets damaged, lost, or it simply wears out over time. A gear upgrade is always welcome.

Think outside the box. You don't have to stick with parts of the gear when buying gifts for fly fishermen. You can also get things that are not related to the sport but still very useful to have within hand's reach during the fishing adventures.

Stick with popular products recommended by other buyers. If you're not familiar with reliable brands, you could make a mistake and buy products that are not of the best quality.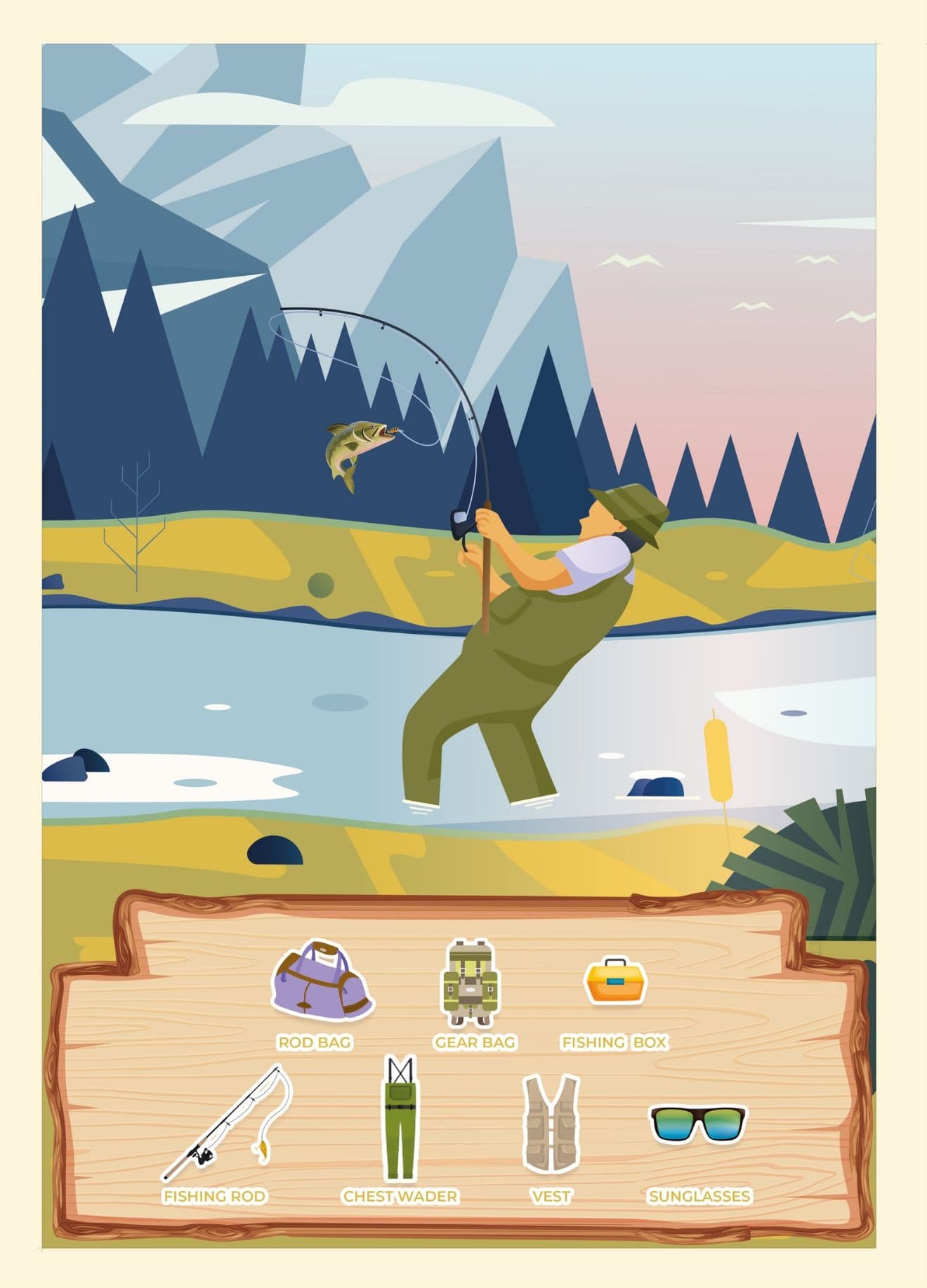 Source Link: https://whattogetmy.com/gifts-for-fly-fisherman/
As an Amazon Associate we earn from qualifying purchases. We may earn a small commission for our endorsement, recommendation, testimonial and/or link to any products or services from this website. Thank you, your qualifying purchases help support our work in bringing you real daily gift ideas.
Quick Overview: Gifts for Fly Fisherman
Wild Water Fly Fishing Rod and Reel Combo for Beginners and Intermediates
From all the best gift ideas for fly fishermen, this one is by far our favorite. We are talking about a combo starter package that includes a rod, a fly reel, a fly box, and a rod case that can accommodate all these accessories. It sounds fun to us! A fly fisherman in your life will not only have everything he/she needs for the favorite sport but also a convenient carrying case to transport the gear.
The stainless steel rod and fly reel are sturdy and durable, and the case is spacious. It's quite convenient for transportation thanks to the shoulder strap and the hanging ring. A long-rodder will also love the fly box that can accommodate up to 372 flies and comes with 9 of them!
If you have a fly fisherman in your life and you're looking for Valentine's Day gift ideas for him or her, we highly recommend the Wild Water fishing starter package. The set contains everything you need for enjoyable fishing, and all the included accessories are made of high-quality materials. Satisfaction is guaranteed!
Compass 360 Chest Wader for Outdoor Enthusiasts
Here comes another must-have product for all fishermen. It's a wader! We picked the highly-rated one that is praised among many buyers. Compass 360 offers a quality garment made from highly breathable and water-resistant fabric. The wader has 4-layers for more protection and durability. It fits tightly and keeps the body warm in low water temperatures. The material is comfy yet highly resistant to threats such as abrasion and tear. Lastly, the garment is easy to put on and take off thanks to the convenient belt loops and quick-release buckles. It even has adjustable elastic suspenders. Oh, and you'll get a one-year warranty too!
If a special woman in your life is into fishing, this is one of the best Outdoorsy Gifts for Her you can find on the market. The wader will keep her dry and protected during the favorite sport, and she'll be able to enjoy fishing for as much as she wants!
Anglatech Fly Fishing Backpack for the Fishing Gear
A backpack is one of the most useful fly fishing presents you could get, although we are not talking about just any type of backpack. We have in mind those who are carefully designed like Anglatech backpack.
What makes this backpack so special, you may ask? First of all, it's created especially for fishermen who spend many hours on the water. The accessory has features of a fishing vest and a backpack, which makes it even more unique. It has a 2-liter water bladder on the front to keep the user hydrated as well as many pockets for all the other essentials. The adjustable shoulder and waist straps allow for a tight fit, and the material is super breathable. It should ensure comfort on extended use and keep a fisherman cool and dry all the time.
Without a doubt, the Anglatech backpack is a unique item that makes one of the best gift ideas for fly fishermen. It's spacious, well made, durable, and quite comfy. You can't go wrong with giving it as a gift!
Korkers Buckskin Wading Boots for Walking with Comfort
If you're looking for Adventurous Gifts for Him, don't miss checking out these boots. They are, by far, one of the best pairs you can get for all kinds of outdoor adventures. The high-quality material dries pretty fast and makes the shoes super durable. This is a very important feature for fishermen who are always in contact with water. Of course, the best thing about these shoes is the comfort. Even on extended use, they prove to be comfy, and they keep the feet warm and dry. Also, the innovative lace-up system makes these shoes easy to put on and take off.
These boots answer the question of what is a good gift for a fly fisherman. With a pair of these, a long-rodder in your life will be more comfortable on all his/her fishing adventures. You also get to keep him/her protected from water, cold, and other hazards.
Bnus Polarized Sunglasses for More Eye Protection
Another thing to consider when buying fly fishing gifts for him is getting outdoor accessories such as sunglasses. Fishermen tend to spend many hours under the harmful sun, which can be bad for their health. Protective eyewear is a must for those who spend a lot of time outdoors. Therefore, you can't go wrong if you get sunglasses as a gift for a fisherman in your life!
The ones we have in mind are polarized and offer 100% protection against the sun. They also reduce eye strain and glare. The lenses are well made, durable, and corrosion-resistant. They ensure a clear vision and a better outdoor experience. Lastly, these sunglasses are incredibly stylish, so an outdoor enthusiast will look good and be protected at the same time!
Don't neglect the harm that can come from sun exposure and protect a fisherman in your life with these polarized sunglasses. They are well designed, durable, and they look amazing. Who could ask for more?
Allen Cottonwood Fishing Rod & Gear Bag for Traveling
If you're looking for birthday presents for fly fishermen, check out this Allen Cottonwood gear bag. It's a spacious accessory that allows you to store all kinds of items, from rods to pliers. The bag also has several zippered pockets inside you can use for various essentials. The carry handle is padded and comfortable, as well as the removable shoulder strap. All in all, the bag should feel comfortable no matter how long you drag it around.
So, if your main goal is finding gifts for someone who likes to travel, go with the Allen Cottonwood gear bag. It's large, well designed, and durable. It also has all those pockets and proves to be comfortable on extended use. You just can't go wrong with it!
YETI Panga Bag for Keeping Stuff Safe
We know we already have a carry bag on our list, but we just had to include this one too. It's one of the best products coming from Yeti that proves to be super useful for fly fishermen and all other outdoor enthusiasts who are spending a lot of time on the water.
The bag is completely waterproof, and it makes sure your stuff stays dry all the time. It even has a durable hydro lock zipper for more protection against possible leaks and spills. The bag is made of durable high-density nylon that is also abrasion-resistant. The carry straps are adjustable and quite comfortable. To put it simply, Yeti is of the best bags you can find on the market, and you can't go wrong with giving it as a gift!
If you have some extra money to spend on a new travel bag, we say go with Yeti. It's one of the best items within the category, and every outdoor enthusiast would be happy to have it.
Tumbler Home Fishing Box for All Fishermen
Lastly, don't forget that you can get a budget-friendly fishing box for your favorite fisherman! All long-rodders would love to have as many beautiful boxes as they can get. They just have so many little items to store, from flies to keys. So, waste no time and get this beautifully designed box. It's made of wood, it's sturdy, durable, and makes a perfect gift for every occasion.
If you're on a limited budget yet you want to surprise a fly fisherman in your life, you can go with the fishing box. He/she will definitely put it in use within a few seconds and enjoy its beautiful design!
Conclusion
We hope you like our top picks! Our main goal was to compose a guide containing different parts of gear that would be useful in daily fisherman activities. As you can see, we have everything on the list, from boots to fishing rods. Now, it's up to you to choose the one that would make a perfect addition to a fisherman's gear and make her/him super happy with it! Just keep in mind the preferences of a particular person when buying a gift. If you can, try to find out what he/she is missing or what would he/she like to have. One is certain, you can't go wrong no matter which product you choose from our list because each one of them is well made and very popular. All of them together make the best gift ideas for fly fishermen you can find online!
ESTIMATED TIME DESIGNING AND UPLOADING THIS ARTICLE
ESTIMATED TIME RESEARCHING AND WRITING THIS ARTICLE
Try our AMAZING GIFT FINDER TOOL! Find GIFTS with 1 CLICK!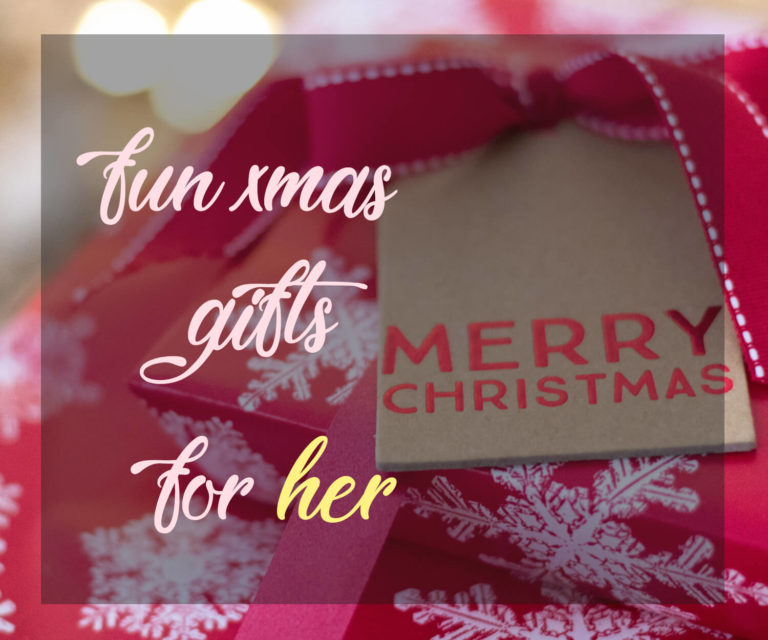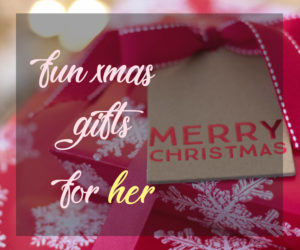 It is almost Christmas time, the time of year when you need to go on the hunt for the best and fun Xmas gifts for your special lady. But this year you really would like to make it special and interesting and give her something
Read More »