When talking about babies, we can agree that mothers have more difficulties than fathers. They go through painful labor and moments after they need to take care of the newborn. However, dads don't have an easy role either. In between trying to help as much as they can and balancing work and newborn care, they often feel  neglected. Gift sets for new moms are essential, but you might also want to look into gifts for new dads at the hospital. If you have a friend who recently became a father or you're a new mom that wants to surprise her husband, keep reading. We've chosen useful gifts that will make him feel included in baby care, but we've also added a few gifts "just for him", so you can decide what gift might suit him the best.
Before we get to the gift recommendations, we would like to point out something:
It's always better to opt for useful gifts when shopping for new parents. They have so much to worry about and making their daily routine a little bit easier is the best thing you can do for them.

If you're getting a gift for your best friend who's a new dad, don't forget about his partner. You don't need to go overboard, a small 

gift basket for a new mom

would be just enough.

The best

gift for the first-time dad at the hospital

is something that will help him with the baby. However, if you want to, you can get something more personal just for him. We'll present to you both gift options.
As an Amazon Associate we earn from qualifying purchases. We may earn a small commission for our endorsement, recommendation, testimonial and/or link to any products or services from this website. Thank you, your qualifying purchases help support our work in bringing you real daily gift ideas.
Quick Overview: Gifts for New Dads at the Hospital
Source Link: https://whattogetmy.com/gifts-for-new-dads-at-the-hospital/
Captain & First Mate Nautical Sailing Dad Shirt & Baby Bodysuit Matching Set
Your friend (or partner) is a dad and he wants everyone to know that! Give him an opportunity to celebrate parenthood with a matching set of a dad shirt and a baby bodysuit. It's adorable, stylish, and witty.
Both the shirt and the bodysuit are made of 100% cotton. They're comfortable, soft, and fit as expected. The material is thick and the print won't fade after washing. Most people think this is a great idea when choosing gifts for new dads from mom, but it can really be for everyone, a friend, a sibling, a cousin, you name it.
Teestars clothes are made of high-quality material. The matching set is well-made, stylish and comfortable. The most important thing is, however, that it's adorable and unique and you won't find anything like it.
HSD Diaper Bag Backpack for Dad
Every parent needs a bag to carry essentials for a daily outing with a kid. It's best if you don't choose a small and inconvenient bag that would tear after five outings with the kids. Your friend needs something durable and spacious, so we recommend HDS diaper backpack to you. This long-lasting backpack will fit every dad out there and can "survive" three and more kids. If your friends are planning to have a big family, get them something that will last!
The backpack is made of high-quality waterproof polyester that will keep all contents dry and safe from damage. The main compartment is big enough to fit things for two kids and small necessities for parents. On the outside, there are easily accessible pockets for wet wipes and other small items. You can even hook the bag onto the stroller because it has durable stroller straps, so you can walk hands-free. This backpack has everything your friend might need and it comes with a warranty, so you can be sure your friend will use it for a long time.
Your friend needs a quality diaper backpack, so he can go out without worrying about damaging it. The HDS backpack has everything you need to make an outing with a kid would be a bit easier. It has insulated bottle pockets, diaper changing mat, adjustable stroller straps, etc. That's why this is the most convenient backpack on the market.
Coffee Mug Warmer
Parents are very busy and a new dad can't even finish his morning coffee in peace. He probably gets interrupted ten times, so his coffee becomes cold. If you want to enable your friend to enjoy hot coffee, try getting him this mug warmer.
This coffee warmer ensures steady temperature drinks throughout the entire day. The warm cup holder is made of aluminum alloy and the cup is ceramic. It's suitable for all kinds of drinks: milk, tea, coffee, etc. The holder has an automatic shutdown feature, which means it's energy-efficient and also very safe to use. On top of everything, it has a wireless phone charger, with overcharging protection.
With this device, you can warm your coffee and charge your phone. How great is this? This coffee cup warmer can keep the temperature, flavor, and freshness of your coffee throughout the entire day! There's no need to worry about safety either because the warmer will shut down if you take the cup out of the outlet.
ISOtunes PRO 2.0 Bluetooth Earplug Headphones
What's some cool stuff for new dads? Well, these ISOtunes headphones certainly fit into the category of "cool things". Now, you're probably wondering why does a new dad need earplugs? Well, new dads have so much to learn about baby care, but they don't have a lot of free time. That's why it's best to learn while listening to audiobooks. You can just put your headphones on and go through all the necessary information, without waking the sleeping baby next to you. Try getting your friend these noise-blocking headphones and a one-month subscription for the most important baby audiobooks.
ISO tunes wireless headphones are very convenient. They enable you to play audios even if you are more than thirty feet away from the device. These Bluetooth headphones provide high-quality sound and they reduce the outside noise. They are water-proof and come with a one-year warranty. Your friend doesn't need to worry about the battery, because it can last 15 hours and more. Overall, these headphones might be perfect for your friend's needs.
Headphones are the perfect gift for a dad who wants to learn new stuff. Whether he ends up using them for reading audiobooks or just relaxing with music, a new dad will appreciate these wireless headphones.
Robot Vacuum and Mop
You might think this is one of the gift ideas for new dads from wife, but this is actually a great gift idea from anyone. Think about it. With all the chaos involving child care, housekeeping activities are kept to a minimum. Both mom and dad are too tired to clean it, so you'll do them a huge favor if you get your friend a robot vacuum cleaner!
This Roborock vacuum is fast and efficient. All you need to do is customize the options with wireless app control, charge it, and set it loose. The vacuum cleaner will take care of the rest! With a motion-tracking sensor, there will be no random bumping and collision with flat surfaces. One full charge can last for more than two hours and that's more than enough to clean the entire house.
The robot vacuum will ease the parent's worries about housekeeping. This vacuum cleaner is a mop at the same time, so you can be sure the cleaning will be fast and efficient. Your friend can just relax and have a little break.
Gentleman Jon Deluxe Wet Shave Kit
Your friend just became a dad, but he is more than that. You might want to consider getting him a gift that isn't related to babies. For example, this shaving kit is perfect for all men out there.  Help a new dad stay good looking, even when he's exhausted from baby care.
Everything your friend needs for shaving is packed in this luxurious shave kit. Gentleman Jon shaving products are designed to give you the perfect shave at the best price. The high-quality products last very long. The kit includes a safety razor, badger hair shave brush, shave stand, travel bag, Gentleman Jon alum block, shave soap, shave bowl and razor blades. That's more than enough to wow your friend!
A great kit for men who want an old-style classy shave. This kit has everything a man needs for shaving: sturdy razors, aftershave for smooth skin, the brush that doesn't shed, etc. Your friend will surely love it!
Frequently asked questions about gifts for new dads at the hospital
We tried to focus on gifts that would be perfect for new dads. In case we missed some of your questions, we put together this list of the most common questions.
What do you bring a new dad in the hospital?
For a dad in the hospital, you can put together a nice basket that contains snacks, mouthwash, medications, chargers, and batteries.
Do dads get push presents?
Usually, the presents for "pushing out" a baby are reserved for the mom because she deserves it. There are a lot of relaxing gifts for new moms you can get. However, dads like to feel special too. It might be a good idea to get a new dad some baby-related presents, so he doesn't feel left out.
What does a hospital survival kit for new dads contain?
It can contain anything you think might help. Food, spare clothes, headphones, chargers, neck support, etc.
Conclusion
Becoming a parent is a wonderful thing. However, it's the most difficult time in someone's life. If you want to help a close friend go through that period, showing love and support with gifts is a great idea. We hope that these gifts for new dads at the hospital can serve that purpose. Even though it might seem your friend doesn't need a gift, that doesn't mean you shouldn't get him one. Dads are usually the ones making sure that the mom and the baby have everything. You can be there to support him and check if all of his needs are covered too. Especially the ones concerning baby care. It's the 21st century after all, so dads are a big part of baby nurture and you should try to assist him as much as you can.
We already mentioned a few times, but we will mention it again. Don't forget about the mother of the baby. If you're still considering what to get her, try reading this article about expectant mom gift baskets. It will surely give you great ideas.
ESTIMATED TIME DESIGNING AND UPLOADING THIS ARTICLE
ESTIMATED TIME RESEARCHING AND WRITING THIS ARTICLE
Try our AMAZING GIFT FINDER TOOL! Find GIFTS with 1 CLICK!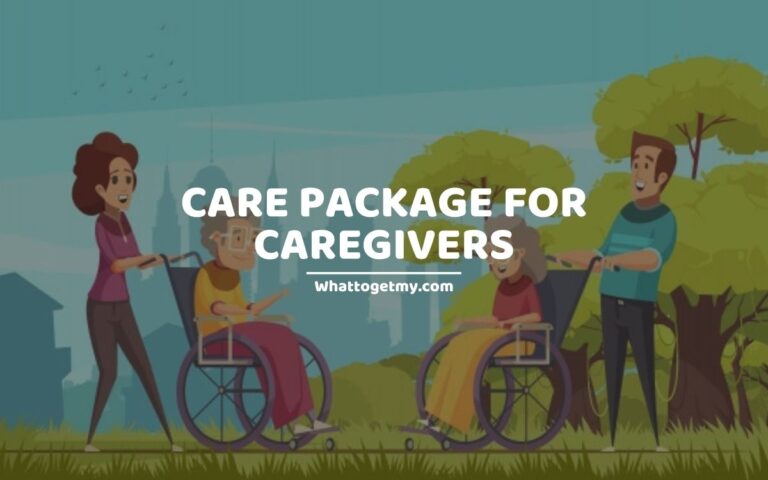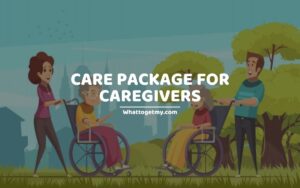 15 Care Package for Caregivers
If you need help finding a care package for a caregiver then we've got you covered. We understand how dear a caregiver can be to you which is why we have listed hospital care packages for caregivers, caregiver gift baskets, and other gift ideas for
Read More »