Transgender men are men just like other men. They, therefore, want to be given gifts you would give other men that may not be labeled transgender.
The best gift for a transgender male, especially one that is just transitioning, are male clothing items and accessories, and we have selected just the right ones for you. We also selected a few for trans women too.
Due to the bias they still face, trans people, men, and women included, need your love and support. And by buying them gifts that accord with the gender they associate with, you show them that love, support, and non-judgment.
Having gifts that are labeled transgendered only serves to continue to perpetuate the bias against them. Trans people are as much male and female as any other male and female.
Find the right gift for your transgender male friend or loved one in our unique selection of gifts for transgender male. We have also selected a few gifts for a transgender woman too in case your friend or loved one is a trans woman.
BUYING GIFTS FOR TRANSGENDER MALE – IMPORTANT FACTS TO BEAR IN MIND.
Before we let you in on the unique selection of gifts for transmen, here are some important facts about transgender that you should bear in mind when thinking of gifts for them:
Trans men are regular human beings like everyone else.
And since they identify as men, they should be treated as men. So any gift that you would give a man can be given to a trans man. And this is all the more important if your FTM friend has just come out and is, therefore, undergoing the process of transition. Giving him more masculine gifts would help him in going through the transition process and not feel like there is something wrong with him.
Society still hasn't completely accepted trans men (or trans women for that matter) and they still experience some form of bias.
And because of this, mementos that affirm their rights as human beings and encourage them to not let the bias pull them down is always a welcome gift. It tells them you don't judge them, and that you see them the same way you see yourself – as a human being. Given the bias, they still face, walk with them through their transitioning process. For example, you can go shopping with them in the male section of the clothes shop. You can also accompany them to the male bathroom. Also when you refer to him, gender him properly so that he doesn't also feel you are biased against him. By doing all these for your trans friend/loved one, you show your character as a generous person who is very considerate of others.
And if you're still in doubt about whether or not they'd like any of the items we have listed in this article, then you can ask them directly what they want. 
Be sure to read our article on Questions to Ask Someone You Want to Buy a Gift For to have an idea of the kind of questions to ask if you don't want to ask them directly but indirectly (and also our article on How to Pick a Gift for Someone).
GIFTS FOR TRANSGENDER MALE – 11 UNIQUE AND PERFECT GIFTS.
The perfect gift for a trans man are gifts that affirm their masculinity and are very functional. And usually, gifts of clothing and clothing accessories are best and will be appreciated, especially if he is transitioning. Any gift that other men love will also be loved by a trans man. Our selection of unique and perfect gifts is meant to make him the most dapper looking man anyone knows.
Five things make a man look dapper, feel great and smell great – a great cologne; a show-stopping watch; top-notch clothing; great shoes and a nice man bag. We have not included clothing items in this list though, because those obviously are taste and size-specific. It would be best to take him shopping for clothes. That would also mean a lot to him because remember as we said, they still get biased looks in some places.
As an Amazon Associate we earn from qualifying purchases. We may earn a small commission for our endorsement, recommendation, testimonial and/or link to any products or services from this website. Thank you, your qualifying purchases help support our work in bringing you real daily gift ideas.
Quick Overview: Gifts for Transgender Male
1. Men's Jewellery Box Organiser.
This is a versatile dressing table organizer for a man. It comes with a charging station and with compartments for his watch, his cufflinks, wallets, pens, basically everything. It's a great gift for a trans man because not only is it manly, it helps him stay organized in his personal space.
Pros.
It is sturdy. 

It is easy to clean.

It comes with several compartments. 

It has a charging docking station. 

It comes in a gift box. 

It comes with a lifetime warranty.
Cons.
The top is made out of glass and some customers preferred if it were a solid top.

The watch compartment may not be enough if you have more than 6 watches.
The days of a messy dressing table for a guy are over with this one of a kind jewelry box organizer.
2. Mondaine Leather Strap Watch.
This timeless and classy Swiss piece is the very definition of "simplicity is the ultimate sophistication" when it comes to watches. It is so laid back and yet stylish. It is also a great unisex watch which makes it perfect for both trans men and as well as trans women. The leather strap is just perfect and makes it a great watch for almost all occasions (except for black tie events). It also comes with a slot that shows the date.
This classy piece has a sleek and sophisticated finish. Everything about this watch is perfect – it is a great minimalist watch that looks great; it wears very well and is very durable.
3. Thieleman Genuine Leather Crossbody Messenger Bag for Men.
Every man's wardrobe needs a multipurpose man bag to be complete. With the right type of man bag, you can look stylish and still have all your essential items on you. And that is precisely what this genuine leather man bag made in Germany is. With a minimalist and masculine yet sophisticated look, it will have your trans male friend dripping hot. The color is also perfect.
This bag is the perfect accessory to complete a man's wardrobe. The leather is great and it is uniquely crafted and designed for the serious and stylish man. It can carry a laptop and everything else he needs to work and play.
(If you want an alternative brand that is a little less pricey but with good quality, you can instead opt for the Victorinox Crossbody Bag for Men).
4. Christian Dior Sauvage Cologne.
This cologne was voted in the top 10 male cologne for 2020. It is praised for its very masculine fragrance that is a perfect mix of bergamot and blue sky. All male reviewers have not failed to highlight how much it gets them noticed by the fairer sex. And you can be sure it would make your trans male friend/loved one feel and smell as great.
Pros.
It is not too strong, just perfect. 

It is long-lasting. 

It is perfect for all occasions.
Cons.
The fragrance may not be the person's preference. 

Some customers have said that the fragrance is not strong enough.

Some customers have also advised against buying cologne such as this one online because of fakes.
This cologne will make your trans male friend/loved one feel so masculine. It has a way of making a man feel on top of the world because he gets the right attention.
5. Ray-ban Wayfarer Sunglasses.
Sunglasses are another cool male fashion accessory, and no one does sunglasses better than Ray-ban. The rubberized frames also mean that it is perfect for both humid and normal conditions. It wears very well and this one is unisex meaning that even a trans woman can wear it.
These sunglasses are the best. It is both stylish and functional – it protects the eyes and makes you look and feel great.
6. Ted Baker Male Loafers.
These loafers are the perfect man shoe gift to give your trans male friend/loved one. Loafers are good because they can be casual or semi-formal and this particular loafer ticks all these boxes and more. It comes in 4 colors for you to choose from. It is made of quality materials. They are lined with cotton and leather for maximum comfort.
This shoe is the perfect balance between formal and semi-formal. Whatever you choose to wear them with, it will definitely make you stand out and be noticed.
7. Nike Airforce GTX Sneakers.
A man's wardrobe is incomplete without sneakers. Sneakers are a must-have fashion accessory for both males and females. When a man does not want to wear loafers or formal shoes, sneakers are the next thing they opt for. And these Nike sneakers tick all the right boxes for the perfect sneaker. Made out of high-quality materials, it is sturdy, comfortable, lightweight, and stylish. Complete your trans male friend/loved one's wardrobe by gifting them with this cool pair.
This stylish pair is very comfortable. It also comes with perforations in the toe box and side panels, making them breathable. They remain one of the best male sneakers to have.
8. Men's Leather Bracelet.
This bracelet is made of both leather and 925 silver sterling. It is the perfect quality bracelet to give any man and your trans male friend/loved one will absolutely adore it. It looks both masculine and very stylish at the same time.
Simplicity, style, and sophistication are all words to describe this cool piece. And the quality is top-notch.
TRANSGENDER GIFTS – SPECIAL TRANSGENDER MEMENTOS.
9. Stainless Steel Human Rights Hand Ring.
This beautiful ring has a beautiful human rights message etched all around it. It affirms the rights of humans by virtue of being humans and is an inspiring piece of jewelry for trans people, both male, and female, to have and wear. It is made of quality stainless steel.
The affirmation of the rights of all humans by virtue of being human is what makes this a perfect memento for a trans person.
10. Stainless Steel Human Rights Pendant.
This pendant is the same as the ring. It is perfect for someone who prefers necklaces to rings. It can be attached to a matching necklace.
Another beautiful piece of affirmation of the rights of all persons, trans persons included.
11. Transgender Pride Keychain.
This beautiful keychain is another memento of pride. It comes with a rainbow gift that is normally associated with the transgender community.
All persons should be proud of who they are, and that is the message this keychain makes for all trans people.
HOW ABOUT MTF GIFT IDEAS – BUYING A GIFT FOR THE TRANS WOMAN.
Just like trans men, trans women also like to be treated like other women that are considered normal women. And just like with a trans man who is transitioning, gift items of women's clothing and accessories are great gifts to help them in the process of transitioning.
In addition to some of the unisex items we have listed above, here are a few top picks of female gift items that would be great gifts for your trans female friend or loved one. As with the male gifts, we have also steered clear of clothing items because it is usually subject to personal preferences and size. It is best to take your female trans friend shopping for clothes so that you get the perfect fit and also get what she would like. And of course the added benefit of providing the much needed moral support and encouragement.
1. Anna Genuine Leather Satchel Handbag for Women.
This unique and beautiful handbag made of genuine leather is the perfect gift for a trans woman. The flower artwork detail in front of it highlights the femininity of the bag. It also doubles up as a crossbody bag making it a great fashion accessory for any woman.
Chic and classy are the right adjectives to describe this timeless piece of accessory. It is suitable for all types of clothing.
2. Swarovski Heart Shaped Necklace.
This classy elegant piece is minimalist but makes a statement. A must-have in every woman's jewelry collection. 
(To complete the look, pair it with the matching earrings made of the same material – Swarovski Heart Shaped Earrings)
This necklace is perfect for all occasions. It is simple, stylish, and classy all at the same time.
3. Pandora Silver Sterling Bracelet.
This is yet another stylish bracelet for stylish women and would be loved very much by a trans woman. It is made of 925 silver sterling and is accentuated with moon and night sky charms.
This is a very stylish bracelet for every woman to have.
4. Michael Kors Parker Women's Watch.
Just like for men, a watch is another must-have fashion accessory for a woman. This piece by Michael Kors packs a punch and is made for the stylish woman. It is made with stainless steel and comes with a date box.
This watch is elegance and style defined. Not only is it a watch, but it also doubles up as a beautiful bracelet. It is the perfect accessory for every woman to have in her wardrobe.
5. Marten's Women's Leather Boots.
Every woman must have a pair of these boots. They make the coolest fashion statement paired with really nice skinny jeans. Since the trans woman is all about feeling very feminine, this will definitely have her feeling very sexy and beautiful.
These are really nice stylish boots made from quality leather. Be sure to buy a size above your usual size because they are quite a tight fit.
FREQUENTLY ASKED QUESTIONS.
What transgender gifts can you tell me about?
The label of a "transgender gift" only serves to perpetuate the bias that somehow trans people are different from normal people. The better thing to say is rather gifts for men or gifts for women because trans men prefer to be dealt with in the same way as other men and as well as trans women vis a vis other women. The only specific item that can be called a trans gift is those gift items specifically personalized with the label of transgender. These include some clothing items such as teeshirts, key chains, necklaces, and coffee mugs.
How about gifts for transmen/trans guys/FTM?
As we said in this article, trans men like to receive the same gifts as normal guys and in this article, we have picked out the top male gifts for a trans male, especially those transitioning.
Do you know of any transgender items?
Aside from the personalized items referred to earlier, the other items that are transgender items are other medical and assistive items that assist them in navigating the transgender journey. A discussion of those items falls outside the scope of this article.
Can you help with MTF gift ideas?
Yes, indeed we have helped you in picking a few top gifts for your MTF friend/loved one.
What gift for female friend from male can you tell me about?
We have helped you with a lot of gift suggestions for these in the following articles which you can check out –
Little surprise gifts for girlfriend;
Gifts every girl wants from her boyfriend
Creative ways to give gift to your girlfriend.
CONCLUSION.
When buying a gift for a trans man, remember that they want to be treated like every other man even when they receive gifts. Therefore, buy them gifts that other men use and you make them feel more included and less stigmatized. This article selects the best and top male clothing accessories gifts for your transgender male friend or loved one.
The same principle also applies to transgender women and we have selected some MTF gift items for your trans female friend or loved one.
ESTIMATED TIME DESIGNING AND UPLOADING THIS ARTICLE
ESTIMATED TIME RESEARCHING AND WRITING THIS ARTICLE
Try our AMAZING GIFT FINDER TOOL! Find GIFTS with 1 CLICK!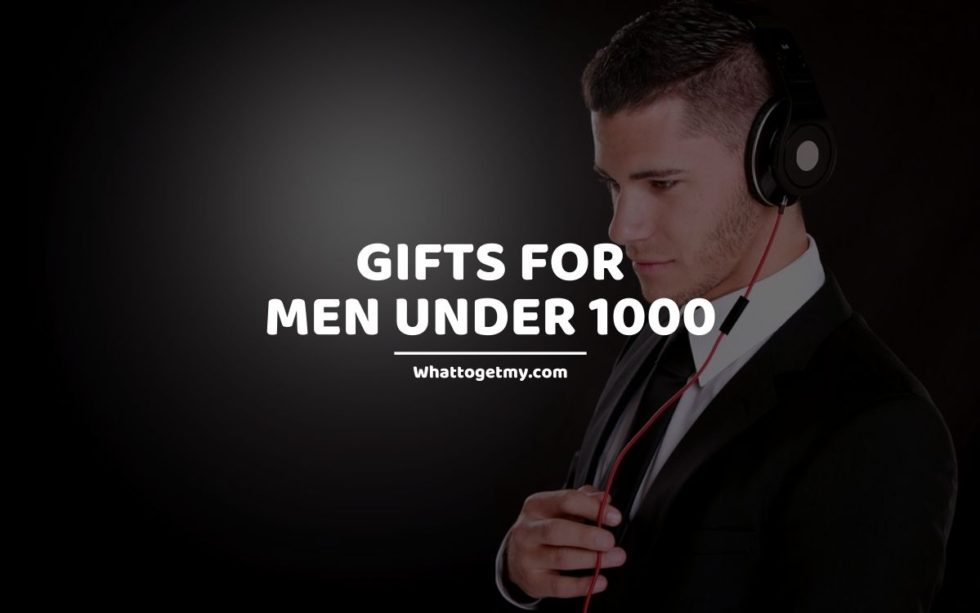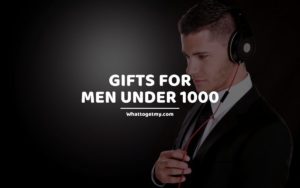 You are looking for a gift for the man in your life and decided that you need to put a limit on how much you can spend because previously, you have found that you have gone way overboard and ended up spending way too much.
Read More »