13 Ways How to Decorate a Wedding Tent on a Budget
WhatToGetMy Instructional Article
"Every penny spent on wedding decor  tents surely worth it"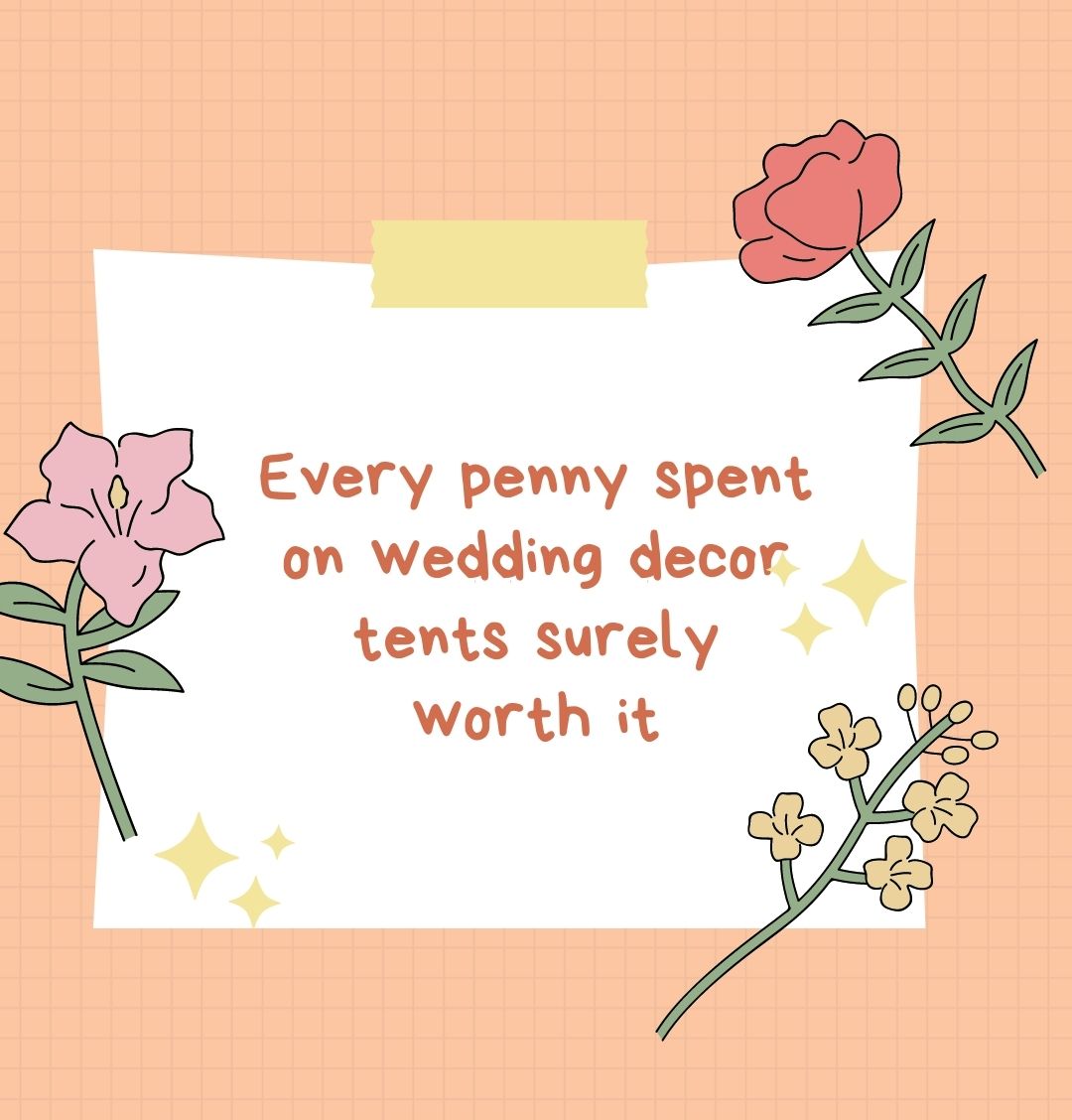 The cost of a wedding is often area but who has that type of money to be spent on a wedding, especially newly couples who are looking for ways to pay student loans or trying to save up to get a house. There are many ways to cut costs and at the same time have a joyous wedding with everyone happy at the end of the ceremony. One of the best ways to save money is to forget the idea of a traditional wedding and try a tented wedding because this will help your budget. Brandongaille shows stats on how much it cost to organize a wedding.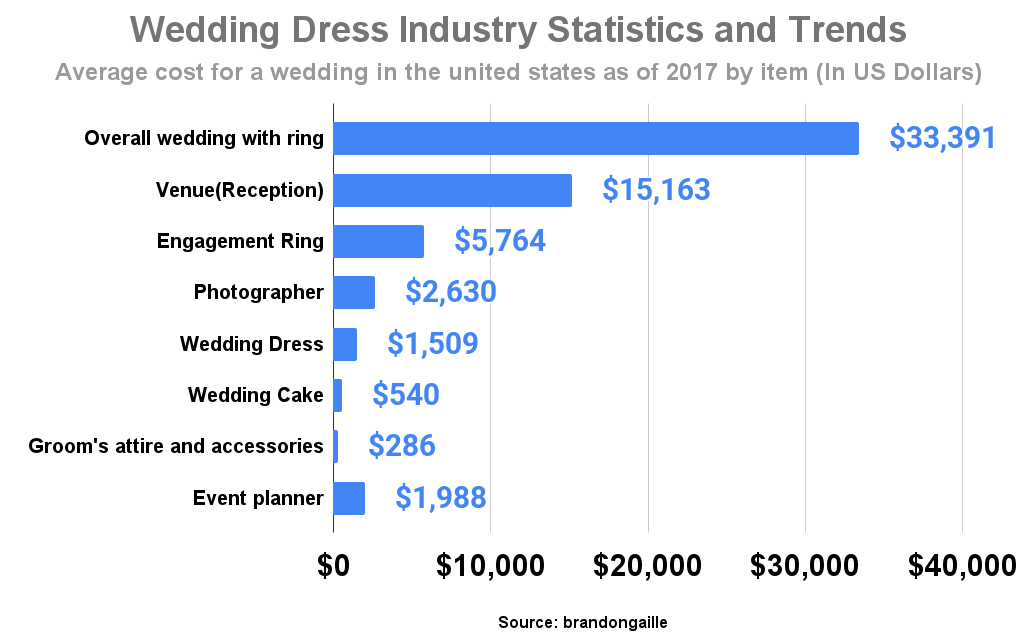 Do you know that wedding tent décor is sometimes very expensive to get if you are trying to go for modern and luxurious things? It will be best to use materials or DIY decorations within your budget to surprise your guests without having any debt after the whole ceremony. 
Are you looking for inspiration on how to decorate a wedding tent on a budget? Then read this article to the end, you will discover 13 great and budget-friendly wedding tent ideas.
1. TRY OPEN TENT
Do you have a beautiful location to place your wedding tent already? Or are you still looking for the perfect location that will work for your wedding? Why don't you let the location do all the wedding tent decorations for you?
You either choose a pole or try a marquee tent, where all the open-top will be covered but the sides are open. This is a special beauty that follows this open tent because the surrounding will act as part of your décor, i.e. you are not spending much on décor because nature has already done all the work for you. For the decorations to be top-notch, you can stick with the type of style to create the best look for your wedding.
For example, if you are getting married on the beachside, you can follow the light and nature of the sea. If you are getting married in your parent's backyard, you can try backyard simple wedding tent decorations. Use the backyard décor and flowers to flow with your wedding décor or any color chosen for decorations.
2. DECORATE THE ENTRYWAY
Do you know that your entryway is a getaway guess for anyone coming to know whether the wedding will be great or not? If you want to impress your guests, it would be better if your entryway is well decorated. A good small water fountain at the front of your tent will be awesome but if you are looking for other tent decorating ideas, you can ask your friends or family for the best design to pick.
A well-decorated pathway, a large sign with quotes are also the best way to show everyone at your wedding that the ceremony will be a grand one. You can also try and use the décor from your wedding to design the entryway, all this will save you from spending in an excessive way. You might be looking for ideas on how to have a cheap but classy reception, it all depends on your budget.
3. HANGING OF CEILING DRAPES
One of the most popular items used for decorating a wedding tent is ceiling drapes. There is a good reason why it is very famous at weddings. Ceiling drapes are not expensive and it makes a huge impact during a wedding ceremony.
You might choose to buy luxurious tent drapes online or try to opt-in for a normal yard of fabric which you can get from your local craft store. White color is one of the colors which is mainly used in ceiling drapes, you might choose to pick different varieties of white colors to add extra pop color and make your guest be wowed throughout the event.
4. SUPPORT BEAMS CAN BE HIDDEN
Does the support beams of your wedding tent showing or coming down? As bad as this could be at a wedding ceremony, it will definitely be an eyesore to your guest and leave a terrible view on the own decoration.
Moreover, these support beams can be hidden easily. You can simply wrap garland around the beams to help them follow the décor. Finding the right tulle might be very hard but if you have anyone around who understands how décor works and the best color to pick, it would be best to follow the person's idea.
5. CHAIR SASHES WOULD BE GREAT
One of the effective and budget-friendly alternative chair to use are chair sashes, they are great too instead of expensive chairs. By choosing a thick sash, you might want to add extra interest or color into your wedding tent and camouflage as a less ideal chair.
Whenever you pick the right chair sashes online, it will be great to buy a few ribbons and make your own chair sashes. To avoid any extra stress, you can order cushion covers to improve your chairs and make them luxurious.
6. TRY AND GET BEAN BAGS
You might be wondering why would Bean Bags be introduced to how to decorate a wedding tent on a budget? If you want a fun and relaxing wedding, you can set up bean bags in a corner of your tent with a rug and throw pillows. However, you might want to add any extra materials to make it look more fun. Do you know that you need to put into consideration things you will need in a wedding reception?
Nothing is wrong with having a comfortable and great conversation pit that will impress your guests. Also, beans bags are great for nights out bachelorette parties, or after-party depending on how you plan your wedding.
7. HANG FAIRY LIGHTS
The best ultimate lighting to use in any type of wedding is fairy lights. Depending on the type of décor you are using, rustic wedding decorations will also be great with fairy lights. Not because they are affordable but they can be used for decoration after the wedding such as the backyard or patio.
If you think that your wedding tent will need extra light, fairy lights should always come to your mind because they are budget-friendly and also add an extra look to any wedding tent.
8. PAPER LANTERNS ARE NOT BAD
Paper lanterns are great after fairy lights, they add extra light and the visuals are always unique and sight-seeing while the price is budget-friendly. If you are going with any color, white will always be great but you might decide to pick colorful lights to add spark and create a fun-filled environment.
You have the power to pick the best color for paper lanterns, you can follow the color of your décor or try to use a general color that is cool with the atmosphere.
9. RUSTIC WEDDING TENT DECORATIONS
It is no longer news that rustic weddings are the main trend in this world. Most new couples don't know that rustic wedding tent decorations are very cheap and you won't have a setup by yourself.
Items such as toolboxes, tin buckets, or any metallic materials are perfect for a rustic wedding. You can try to buy jars in bulk which can be used as vases or in some cases as drinking glasses. Tables and chairs used in the wedding will not be covered, which will save you more money without breaking the bank.
10. GO WITH CHANDELIERS
Are you trying to create a formal or sophisticated wedding? You might want to spend a little bit more on chandeliers which would be hanging on your tent's ceiling.
There are many ways to get these chandeliers without breaking your bank, buying them in bulk or shopping with a used bridal décor site will save a bit of cash. If you are able to see an online décor store would is willing to sell at the right price, you can go for it and spice up your wedding tent.
11. FLOWER PETALS WILL BE A GREAT DECORATION
The cost of wedding flowers is very expensive – this answer is for any couples who don't know the right place to check, not all wedding flowers are expensive. Instead of using a large floral, you can try flower petals instead. They are very cheap and still will give your wedding a great view. You can sprinkle them on every table at the ceremony and complement them with some candles to create an attractive centerpiece.
To make it look more romantic, you might want to buy a floating candle and long vases. You can fill the vases before adding the petals because it is necessary to add water to make the petals float under the candle.
12. TRY A COLORED TABLE CLOTH FOR THE COUPLE'S TABLE
Are you looking for a cost-effective way to design your sweetheart table and make it stand out? You might want to rethink before spending much money on fancy chairs or using a ton of décor, a different colored tablecloth will be great for your couple table.
Many weddings use white tablecloths and colored napkins to fit the wedding décor. You can try and use the napkin color to make your tablecloth color or use white napkins. This will make the couple's table look great and stand out from other tables at the wedding.
13. CREATE A SELFIE STATION
This is no longer news that everyone at a wedding ceremony is always prompt to use the photo booths. You can inspire all the guests at your wedding at there are other things to do rather than dancing only. They can take a cute picture in the selfie station and take it home for future reference.
However, getting photo booths are very expensive, if your budget doesn't include renting a professional photo booth, you can create a DIY selfie station.
You can decide to use colored streamers or a fun piece of fabric. Then, you can use cheap props and items like funny hats, glasses, and other cut things.
You might even DIY your props to help you save extra cash. You will need a selfie stick so that your guests can find it convenient to take the best photos without any hindrance. You use a Polaroid camera which has the features of fun throwback pictures that your guest would love.
FAQ
1. HOW DO I DECORATE MY WEDDING TENT CEILING?
You can decide to decorate your wedding tent ceiling any way you want, if you don't want to break your bank try and follow the guide provided by us in this article.
2. HOW MUCH DOES IT COST TO PUT UP A TENT FOR A WEDDING?
A wedding tent costs around $400 to $25,000. If you want to spend high or low on a wedding tent all this depends on the style, grand, and size you want. A standard wedding tent will cost $700 but if you decide to go for something more luxurious, you can break your break and spend more than $700.
3. HOW DO YOU HANG TULLE IN A WEDDING TENT?
Tulle is a material popularly used in weddings, to hang a tulle in a wedding tent you have to put it on each corner of your tent ceiling and use either a paper lantern or chandelier to provide the lighting. For luxurious use the best lighting that fits the wedding décor.
4. HOW MUCH TULLE DO YOU NEED TO DECORATE FOR A WEDDING?
You must decide on where to put the tulle. Wherever you put the tulle will tell how much materials are needed to make the wedding tent beautiful. If you plan on going with a traditional style of decorating a wedding tent, you will use 8 to 10 yards of tulle. To decorate other areas like the couple table or the aisle, you need to measure the length of the areas to know how much tulle will be needed.
ESTIMATED TIME DESIGNING AND UPLOADING THIS ARTICLE
ESTIMATED TIME RESEARCHING AND WRITING THIS ARTICLE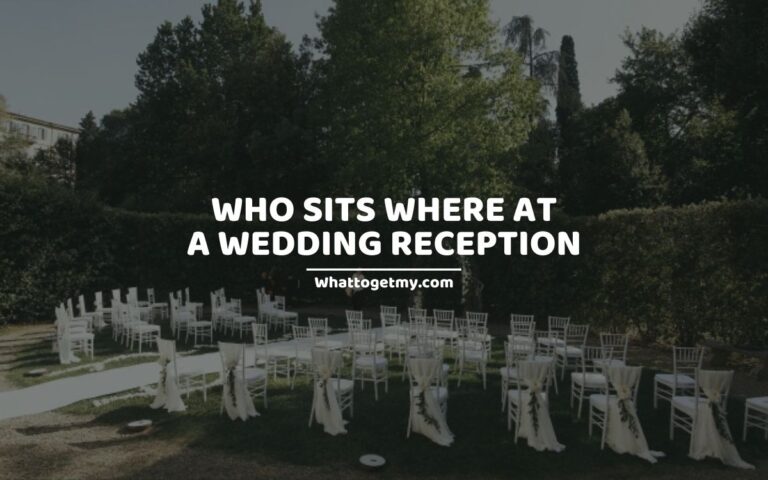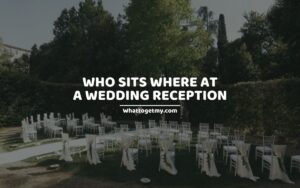 The Top Guide on Who Sits Where at a Wedding Reception
The Top Guide on Who Sits Where at a Wedding Reception WhatToGetMy Instructional Article Whether you just popped the question or have already taken the plunge, planning on how to seat guests at a wedding reception should be part of your wedding plans from the
Read More »