17 Things to Do with Toddlers on Long Island
WhatToGetMy Instructional Article
NICE THINGS TO SAY TO YOUR TEACHER
1. THANK YOU
Perhaps the best appreciative words for teachers are simply "thank you" as it shows appreciation and gratitude for all the work they did to help you learn and grow both academically and personally. Thank you is one of the nice things to say to your teacher especially if they had or have a great impact on your life.
2. I/WE APPRECIATE YOU
One way to say encouraging words for a teacher is to tell them just how much you appreciate them. This can be done by writing your teacher positive quotes for teachers or inspirational quotes for teachers on teachers' special days such as national teacher appreciation day. You can also show appreciation by buying your teacher a gift for the end of the school year.
3. YOU MADE THIS SUBJECT EASY TO COMPREHEND
Another one of the nice things to say to your teacher is to tell them just how much easier they made their subject(s) easy to understand and comprehend – therefore making you enjoy and retain the information that was given to you. This shows your teacher that they are doing a great job and that their method of teaching is working!
4. MY CHILD THINKS YOU ARE ABSOLUTELY LOVELY
Another thing you can say to show your child's teacher gratitude is to tell them just how much your child enjoys their lessons and how lovely your child is always saying they are. This works best for pre-school or elementary school teachers who need to be compassionate to their students because they are dealing with young children, and for them to hear that their students speak highly of them and their character, it could be the best thing they would want to hear. However, aside from sending your child's teacher a simple thank you teacher message, you can also gift them with things such as gift cards, and other teacher gifts that you can buy in bulk.
5. I/WE LIKE HOW YOU TRULY CARE ABOUT YOUR STUDENTS
Another way to shower your teacher with praises is to let them know that you see how they treat their students (you inclusive) and that you notice how genuine and caring they are towards students. These are the type of teachers who will spare an extra minute to help you understand that math problem you just cannot seem to get right or spare some time to talk to you about life experiences that will change your perspective on things.
6. YOU ARE MAKING A HUGE IMPACT
And yet another one of the nice things to say to a teacher is by letting them know just how big of an impact they are making in their students' lives. Much like parenting, it can be quite hard to know if the things you are doing and the methods you are using are making much of an impact, if at all they are and hearing that you are actually making a difference in someone's life is the kind of affirmation that will encourage a teacher to continue using their methods and continue helping other students for years to come.
7. MY CHILD HAS SIGNIFICANTLY IMPROVED IN YOUR SUBJECT SINCE YOU STARTED TEACHING THEM
As a parent, one way to motivate your child's teacher is to let them know that you have noticed how your child's performance has significantly improved since you have started teaching them. This could be directed to an alternative teacher that your child has or even a substitute teacher who is filling in for someone. Either way, this is a nice thing to say and also it is very encouraging and motivating for the teacher.
8. I WANT TO LEARN MORE ABOUT THIS
As a student, one way you can make compliments for your teacher is to tell them how much you enjoy their lessons and show them just how willing you are to learn more about their subject. Allude to extracurricular classes, ask for more readings, and just generally more work that you can practice on your own. Teachers love this because it shows them that you enjoy their subject and also you are willing to make time to learn more on your own and ask for help when you get stuck. This is another way that you can show appreciation for your teacher and all the effort they put into teaching you.
9. YOU TREAT US LIKE PEOPLE (AND NOT JUST CHILDREN) AND I APPRECIATE THAT
Something nice to say to a teacher is to tell them just how much you appreciate that they treat you as human first before treating you like students. This is relative to high school students who yearn for independence but also need guidance and every once in a while, you find a teacher that understands this and knows how to balance being human and vulnerable with their students while also being a leader and a disciplinarian when the need arises.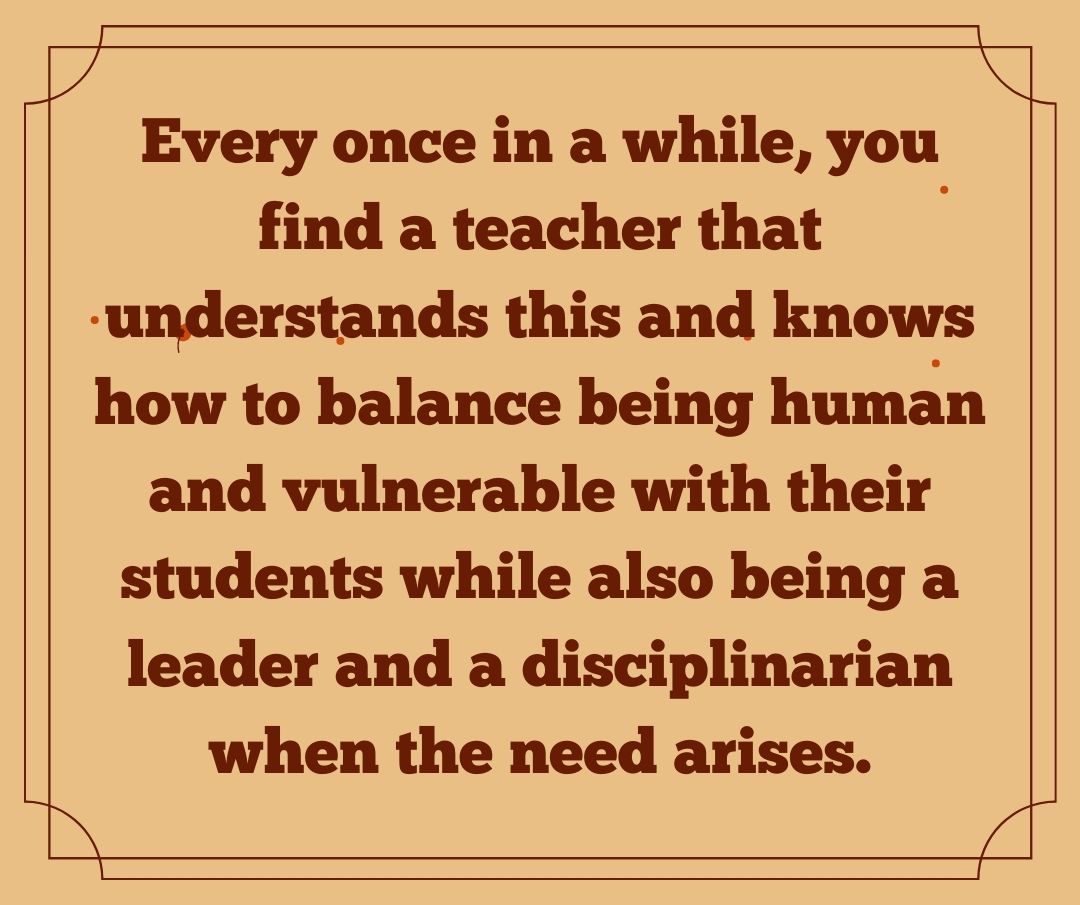 These types of teachers deserve kind words for teacher appreciation whenever you are able to give them.
10. I WOULDN'T BE HERE WITHOUT YOU
If you are thinking of writing a note to your old high school teacher and you are wondering what to write to your teacher that can double as a thank you note and an 
inspiring messages for your teacher(s), then this one statement is the best thing you can write. "I wouldn't be where I am without you" encompasses gratitude and also a salutation to an inspiration. Your teacher will read this and feel good about how they taught you and how impactful their teachings have been.
11. YOU ALWAYS BELIEVED IN ME WHEN NO ONE ELSE DID
A great message to include in a thank you note to a teacher from a student is "thank you for always believing in me when no one else did, not even myself." This is also one of the best opening lines to a teacher appreciation speech, so take note in case you are bound to give a teacher appreciation speech soon.
Teachers usually see the potential in students even when parents, guardians, and sometimes the student themself don't seem to see what they are capable of doing and achieving. Telling a teacher that you finally believe in yourself, that their vision helped you realize your potential, that is amongst some of the best nice things to say to your teacher, no matter how much time has passed.
INSPIRING TEACHING QUOTES FOR TEACHERS
1. One of our favorite teacher quotes is "thank you [insert teacher name here] for always taking time to teach us about life, your words of advice got us through some tough times" this can be said to a teacher either at graduation or at their retirement party.
2. Another one of the teacher inspired quotes we would like to share is "people like to say 'those who can't do, teach' and I think the appropriate saying should be 'those who can, do. And those who can, teach. Equally.' teaching is a noble profession and the doers wouldn't do without the teachers" This is equally appropriate for graduation and retirement parties
3. One of the best superhero teacher quotes is "not all superheroes wear capes, some of them teach Science, Math, English, and Geography – saving children, one at a time, educating each and every one of us. Impacting knowledge and wisdom."
FREQUENTLY ASKED QUESTIONS
1. What to say to your teacher for teacher appreciation week
If you are wondering what to write to a teacher for teacher appreciation, you may want to start with looking at the teacher you are trying to write to and the relationship you have (and your class has) with them. Are they friendly? Do they make things easier for you? Are you appreciative of their efforts at educating you? Answering these questions will help you start writing your speech for teacher appreciation week. You can also use some of the nice things to say to your teacher listed above to make your speech more appealing and sincere.
2. How to motivate teachers to maximize their performance
One way to say 'thank you for being a wonderful teacher' to your teacher or your child's teacher is to find ways to motivate them so that you can help them maximize their performance which in turn benefits you and your child. Telling people that they are good at what they do is great for morale-boosting and motivation. However, showing people how much you appreciate them can be even more so motivating – you can choose to get them small gifts that are acceptable by the school or school district you are in. These are small tokens that show appreciation and should not be taken as bribes to give teachers to help your child advance in any of their academic work as this is a crime and it is punishable by law. According to a research poll conducted in 2014, the most popular thing that parents give to their children's teachers was gifts followed by money or gift cards. Here are some teacher holiday gift giving ettiquette you can follow when giving your child's teacher a gift.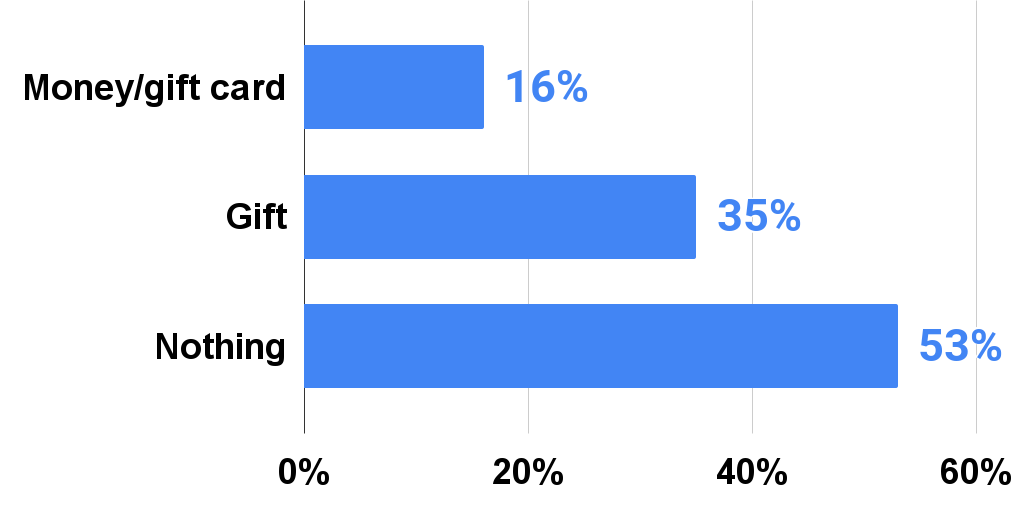 CONCLUSION
In conclusion, this article has given you 11 nice things to say to your teacher, including meaningful teacher quotes and happy teachers day wishes that you can use to warm the heart of your favorite teacher to let them know just how much you appreciate them and how much they have inspired you to become the person you are today or the person you have always wanted to be. Remember, teachers are just people and they also like to hear how their actions positively impacted others and helped them grow and find themselves – our message to your teacher might just be the confirmation and affirmation they need that they chose the right profession and they are doing right by people.
ESTIMATED TIME DESIGNING AND UPLOADING THIS ARTICLE
ESTIMATED TIME RESEARCHING AND WRITING THIS ARTICLE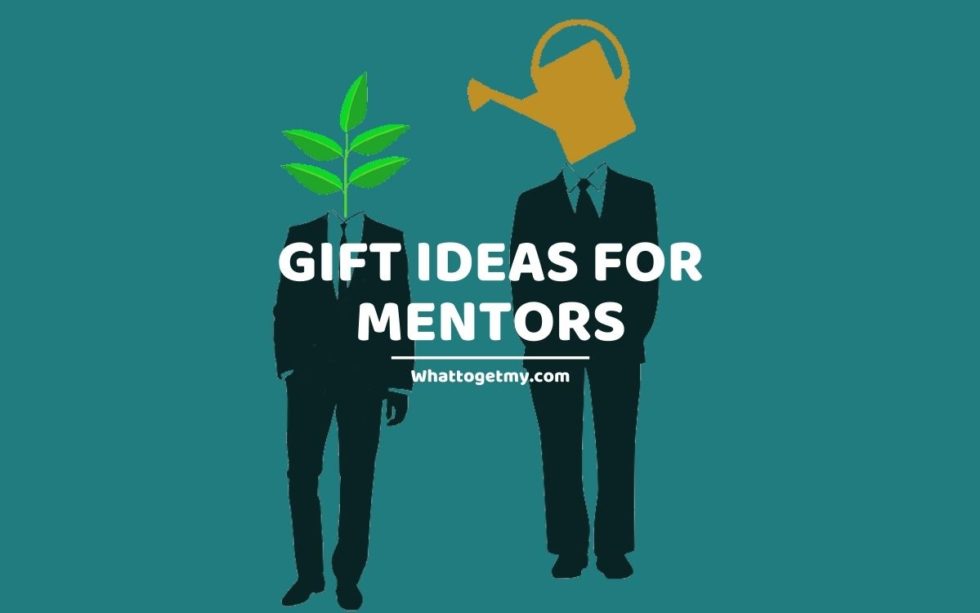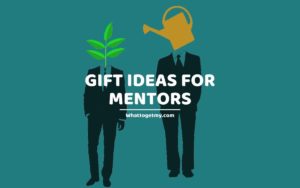 24 Good Mentor Appreciation Gifts For Mentor At Work
Mentors provide an invaluable contribution in a mentee's life and good mentor gifts to show appreciation is always welcome. There are 4 considerations to bear in mind when buying mentor appreciation gifts. Read on to find out what they are. This list of 24 Good
Read More »