Ordination Gifts for Deacons should be solemn and appropriate because of the sacred and solemn duties the newly ordained deacons will be carrying out.
Our gift article gives you 21 Solemn and Appropriate Ordination Gifts for Deacons. In this list, you will also find Catholic deacon ordination gifts.
If you are asking yourself what an appropriate gift for deacon ordination is, or what a good Catholic deacon ordination gift(s) would be, you are reading the right article because we have just the right gift selection for you.
WHO ARE DEACONS?
Deacons are clerical officers in the Christain faith. Their role and duties vary from one Christain denomination to another, but a running theme with all denominations is that they assist the higher clerical leaders in the church. In the Catholic church, for instance, they are the last in the hierarchy of clerics in the Catholic church.
The Ordination of Deacons, as with the ordination of any cleric, is a big deal in all Christain denominations because it signals the induction of the deacons to what is known in the Christain faith as the higher calling to serve in the ministry. Ordination formally signals the vesting with authority and responsibility on the one being ordained as a Deacon. And because it is a big deal both for the one being ordained, the church, and his family, it is understandable that you want to congratulate and celebrate their ordination with them.
In this article, we give you the best gifts for newly ordained deacons at your church. 
Don't forget to check out our other Christain faith-based gift articles for other exciting Christain gift ideas – Gift Ideas For Church Leaders and Inexpensive Gifts For Church Visitors.
WHAT IS THE BEST GIFT FOR A NEWLY ORDAINED DEACON?
The best gifts for newly ordained deacons are gifts that can be considered sacred and solemn. This is because of the sacred and solemn nature of the office they have been called into, and the duties they are to carry out in that office. 
The duties of a deacon differ from denomination to denomination but in broad strokes, they are mainly to assist the higher clerics in attending to the holistic needs of the general membership of the church. These could range from assisting with giving communion or visiting sick members of the church, going out for community outreaches, and the likes. As you'd imagine, the newly ordained deacon will have his plate full on being ordained.
And it is for this reason that the perfect gift ought to be solemn and sacred. They should be gifts that inspire and motivate them on the path they have chosen and gifts that would help them do their work. And we have just the right selection for you.
21 SOLEMN AND APPROPRIATE ORDINATION GIFTS FOR DEACONS.
These gifts have been divided into three categories –
Gifts that help them in their spiritual calling and duty;

Gifts that will motivate and inspire them; and

Other cool and appropriate gifts to give them.
As an Amazon Associate we earn from qualifying purchases. We may earn a small commission for our endorsement, recommendation, testimonial and/or link to any products or services from this website. Thank you, your qualifying purchases help support our work in bringing you real daily gift ideas.
Quick Overview: Ordination Gifts for Deacons
Gifts That Help Them In Their Spiritual Calling and Duty.
1. Thompson Chain Reference Bible.
One of the duties that the newly ordained deacon will be carrying out, will be ministering to the spiritual needs of the congregation. This may sometimes entail having to give spiritual counsel from the Bible. And this means that the Deacon himself needs to be sound and grounded in his understanding of the Bible to successfully fulfill this part of his duty.
And that is where Study Bibles come in. Study Bibles help in quickly explaining and shedding more light on passages in the Bible. And given that he will have his hands full, this guide is very important to a newly ordained deacon.
This particular Study Bible was ranked by some writers as one of the top 10 study bibles in 2020 and one of the best for teachers of the Bible. In almost all denominations where deacons are ordained, the preferred Biblical translation is either the original King James or the NKJV. You can rest assured that the newly ordained deacon that you give this to will be so happy and moved by it.
Pros.
It is good reference material for the busy deacon.

It is comprehensive.

It is leather-bound meaning it will last long.

It is printed on quality paper.

It is the New King James Version (NKJV).
Cons.
It is a little big. But deacons and clerics prefer big Bibles.

One customer complained that the prints were a little small for her elderly eyes.
Every cleric who teaches in the mainstream Christain faith all said that this is a must-have for every cleric who is a teacher of the Bible. The newly ordained deacon will love this gift to bits.
2. The Great Adventure Catholic Bible.
This particular study Bible is for the Catholic deacon. The Catholic church has its own Bible and for that reason, this should be taken into account in giving its deacon a Study Bible that is written with their Bible in mind. 
This particular Catholic Study Bible is ranked by some as the best Catholic study Bible for anyone who teaches and wants to get a more nuanced sacred understanding of the Catholic Bible. It will be the perfect gift to give your Catholic deacon to help him in being able to give spiritual counsel in his line of work.
Overall, this is a great study and reference companion to give a newly ordained Catholic deacon.
3. NKJV, Journal the Word Bible Legacy Notetaking Bible.
Oftentimes when clerics read the Bible they love to make quick notes of points that jump out to them from the text. Sometimes reaching for a book to do so may be difficult at that given point in time, and writing on the Bible itself would make the Bible untidy. This Notetaking Bible solves that problem. It has spaces for the newly ordained deacon to write his notes and thoughts on the verses that speak to him. This will make for quick reference material for him when he needs to be reminded of something in executing the duties of his office. And that is what makes this Notetaking Bible another winner in terms of ordination gifts.
Pros.
It is leather-bound with a sophisticated finish.

The fonts for the Bible are okay.

The paper it is printed on is thick which is great for highlighting text.

It comes with two bookmark ribbons.

It has enough space for journaling.
Cons.
It is a little heavy.

Some customers did not like the strap closure and found it irritating.
A newly ordained deacon will be smitten by this gift. It is just the right amount of solemn and appropriate and would make them happy in their new deacon office.
4. Catholic Notetaking Bible.
This notetaking Bible is for the Catholic deacon and will also be handy and useful to him as explained earlier.
Catholic note-taking Bibles are not easy to come by and this one does a good job of filling in that need. It will be greatly appreciated by your newly ordained Catholic deacon.
5. Man of God journal.
This journal will be a good companion for your newly ordained deacon to write down his thoughts, experiences, and journey in more detail. He can also use it to record any revelations or insights he may receive and wish to document.
The labeling on this journal personalizes it for a newly ordained deacon and you can be sure that they will love it. 
If you wanted to compare with another great journal, check out this Jer 29:11 Leather Journal.
6. A Catholic Man's Prayer Journal.
This journal is specifically for a Catholic deacon. It is a prayer journal that will serve to strengthen and encourage the Catholic deacon especially at times when he might feel overwhelmed.
A newly ordained Catholic deacon will appreciate this as a gift.
7. Now That You Are A Deacon.
Being newly ordained can be a bit overwhelming sometimes given the sheer amount of pressure and expectations placed on the new deacon. This book helps them navigate the path of deaconhood and helps provide useful guidance and insight into what their new role involves.
Every newly ordained deacon needs to have this book in their library. You will be helping them greatly by giving them this book as a gift.
8. Laminated Bible Tabs.
These tabs are very useful for navigating through the Bible very quickly and easily. It is a very helpful tool for the busy deacon.
Pros.
It is easy to use.

It has a color scheme for easy identification.

The tabs are not too gluey and therefore safe to use and re-use.

The fonts are large.

It comes with a page of blank tabs.
Cons.
The tabs are thin.

Some customers said the tabs were too sticky.

Another customer was not pleased with the quality.
Overall, the positive reviews on this product outweigh the negative reviews, and the many customers who love it said it is a good material for quick and easy access to the Bible and journals.
9. Christian Art Gifts Two-Fold Bible Organizer.
This organizer will carry his study bible and his journals and notes and writing material. It is the perfect carry case for his everyday needs/use.
Customers agree that this carry case is great for its purpose and you can be sure that the newly ordained deacon will also love it.
Inspirational Gifts To Motivate and Strengthen Them.
10. Inspirational Man of God Ballpoint Pen and Leatherette Keychain Gift Box.
A newly ordained deacon should write with a new inspirational pen, and what better pen than the one that reminds me daily that he is a man of God. This set not only comes in a beautiful wooden case, but it also comes with a leatherette keychain.
The combination of a leatherette keychain with the pen is what makes this inspirational pen a hit. Notwithstanding the issue with the box, it is a very good gift to give a newly ordained deacon. You can buy a separate box instead if you do not like the quality of the box.
If you however would prefer to check out other gift pens before deciding on this one, you can check out these equally cool ones, although they do not have the leatherette keychain – Inspirational Jer 29:11 Pen and Proverbs 3:5 Engraved Gift Pen.
11. Ordination – Inspirational Boxed Cards.
These cards have a truly inspiring and encouraging message on them that would always encourage the newly ordained deacon every time they see it.
Every customer who bought this purchased it as an ordination gift and the recipients loved it very much. You can be sure that the newly ordained deacon you give it to, will also love it so much they'll have it prominently displayed on their table.
12. Philippians 4:13 Prayer Bracelet.
This unisex prayer bracelet has the strengthening and encouraging message that the deacon can do all things through Christ's strength. It is the perfect dose of inspiration and encouragement that the deacon will need especially on days when he feels overwhelmed and without much strength.
Pros.
It is made of titanium.

The size is adjustable.

It is lightweight.

It is skin-friendly.

It comes in a nice gift packaging.
Cons.
It cannot be worn with electronic items on the body such as insulin pumps.

The tool for removing the extra links is not the best.

It does not come with instructions for using the sizing tool.
One particular customer bought this as a newly ordained deacon gift and she couldn't be happier. You can be sure that your newly ordained deacon will also be as happy, if not more, with this gift.
13. Man Seeking God Bronze Sculpture.
This praying man sculpture is the perfect decorative piece for a newly ordained deacon's office. The man himself is kneeling on very sturdy and solid material and there is an inspirational Bible message engraved on it.
This is another great inspirational memento for a newly ordained deacon to have around him to always remind him of the importance of prayer as a deacon.
Another beautiful praying sculpture that you may like is this Devoted Praying Man Sculpture.
14. Faithful Servant Coffee Cup.
This beautiful coffee mug with the inspirational message on it is precisely what a newly ordained deacon needs for his cup of coffee. The finishing of the cup is also pretty cool.
This coffee mug is a favorite gift item for clerics and your newly ordained deacon will love it to bits.
Another inspirational mug is This Deacon is Awesome Mug.
15. Blessed Is The Man Psalm 84:5 Travel Mug.
This stainless steel mug is the perfect gift because it not only has an inspirational Bible passage on it, it comes with both a lid and a handle. It is designed in such a way that it is easy for the newly ordained deacon to carry it around easily.
This is another important utility item for a newly ordained deacon to have.
16. Man Of God Brown Water Bottle.
Staying hydrated while on the job will be very important for the newly ordained deacon. What better way to stay hydrated than with a water bottle that reminds the man of God of the important work that he is doing while inspiring him at the same time.
Another good utility item for a newly ordained deacon to have.
17. Pastor Appreciation Wall Frame.
The inspirational and appreciation message on this frame is relevant and applicable to all clerics because of the important work they do in their various churches. It is a beautiful message for a newly ordained deacon to look at every time they are in their office. It will always give them a boost and encouragement every time they look at it.
Every newly ordained deacon should have this framed inspirational message hanging in their office for daily strength and encouragement.
18. The Last Supper by Leonardo Da Vinci.
Leonardo Da Vinci's depiction of the Last Supper is one that is usually found in every cleric's space especially in the orthodox and Catholic denominations. A newly ordained deacon will appreciate this famous painting and would love to hang it in their office.
Giving the communion is usually one of the duties of deacons and what better motivation in carrying out the duty than a painting of the Lord Himself giving the communion.
19. St. Peter Consecrates Stephen As Deacon.
Stephen is one of the famous deacons in the Bible who is known for holding on to his faith as a deacon while being stoned to death. This painting will resonate particularly well with a Catholic deacon because it shows one of the Catholic saints, St. Peter, consecrating Stephen as a deacon. A Catholic deacon will be very encouraged by this portrait and would love to have it in their office.
This will be a beautiful and wonderful gift to give to a newly ordained Catholic deacon. It will infuse him with more zeal in his new office. The stretched-out version may be better even though the frame makes this product stand out.
Other Cool But Appropriate Gifts To Give Them.
20. St. Stephen Statue.
This cold cast bronze statue is for a Catholic deacon. It symbolizes the deacon Stephen who was stoned to death for his belief in Christ. He is also considered one of the saints in the Catholic church and this statue will make a Catholic deacon happy to look at in his office.
The newly ordained Catholic deacon that you give this to as a gift will thank you very much.
21. Customized Priest Bobblehead Figurine.
This bobblehead is the definition of coolness. You get to customize it with the picture of the newly ordained deacon. All you need to do is send the picture of the deacon with the message you want to be included and they create a bobblehead that looks just like the deacon. How is that for amazing. The deacon will surely always laugh at his bobblehead every time he looks at it.
There is no deacon who will not find this bobblehead both charming and hilarious at the same time. It will make his table look cooler.
FREQUENTLY ASKED QUESTIONS.
What Catholic deacon ordination gifts can you recommend?

 
All the gifts in this article are also suitable for a Catholic deacon. Also, we have also listed some Catholic specific gift items that would make for good gifts for catholic deacons.
What do you give for an ordination?
You can give any of the gifts listed in this article for an ordination. Remember to be sure what denomination the newly ordained deacon belongs to so that you don't give a Catholic gift for example to a non-Catholic deacon.
What is an appropriate gift for deacon ordination?

 
All the gifts in this article are appropriate gifts for a deacon's ordination.
CONCLUSION.
Ordination gifts for deacons should be sacred, solemn, and appropriate because of the sacred and solemn duties they carry out as part of their office. Our gift list gives you the right selection of solemn and appropriate gifts.
ESTIMATED TIME DESIGNING AND UPLOADING THIS ARTICLE
ESTIMATED TIME RESEARCHING AND WRITING THIS ARTICLE
Try our AMAZING GIFT FINDER TOOL! Find GIFTS with 1 CLICK!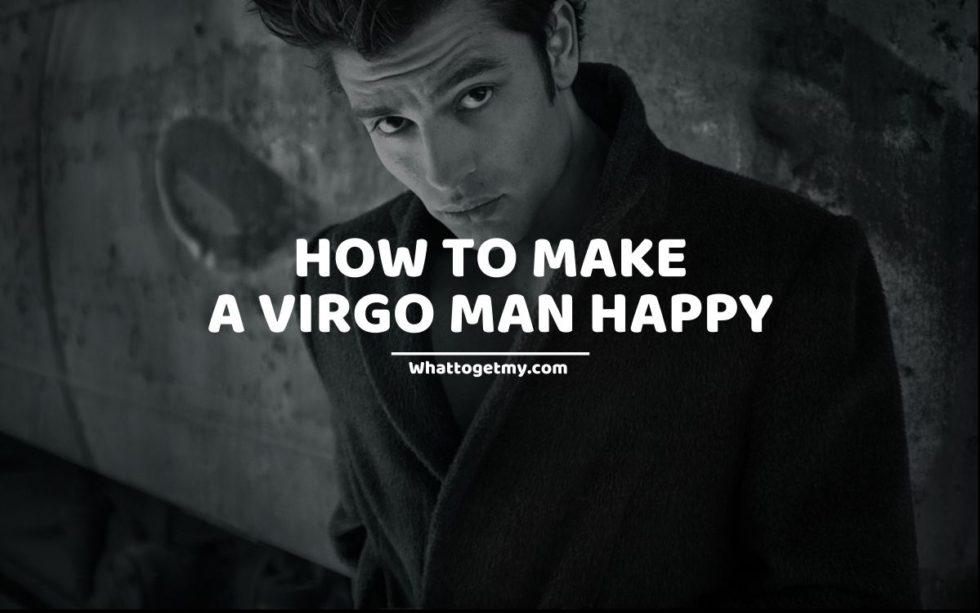 How to Make a Virgo Man Happy WhatToGetMy Instructional Article Making a Virgo man happy may seem like a big ask. After all they are perhaps the most complicated of zodiac signs. But since it takes two happy people to be in any healthy relationship
Read More »